What is YY Lash Extensions Look Eyes?
Fluffy Soft YY Classic Lashes Extensions Private Label
YY Lashes Specification


Our Obeya YY lash are made of high quality korea PBT fiber,shape like "Y", very easy to pick up.We can do 0.07mm thickness, J/B/C/D curl,8-15mm(single length or mix length), fluffy natural eyelash effect and unique hand weaving art. Also we provide private label,you can print your logo on the paper card or the custom package box.
YY Classic Lash Extensions Details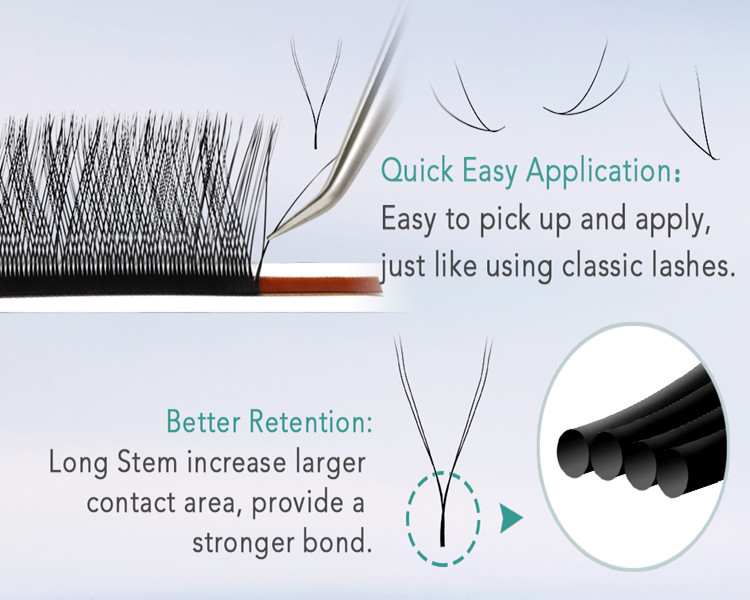 Our YY Lashes Quick easy to apply: easy to pick up and apply just like using classic lashes; Better retention: Long stem increase large contact area,provide a stronger bond.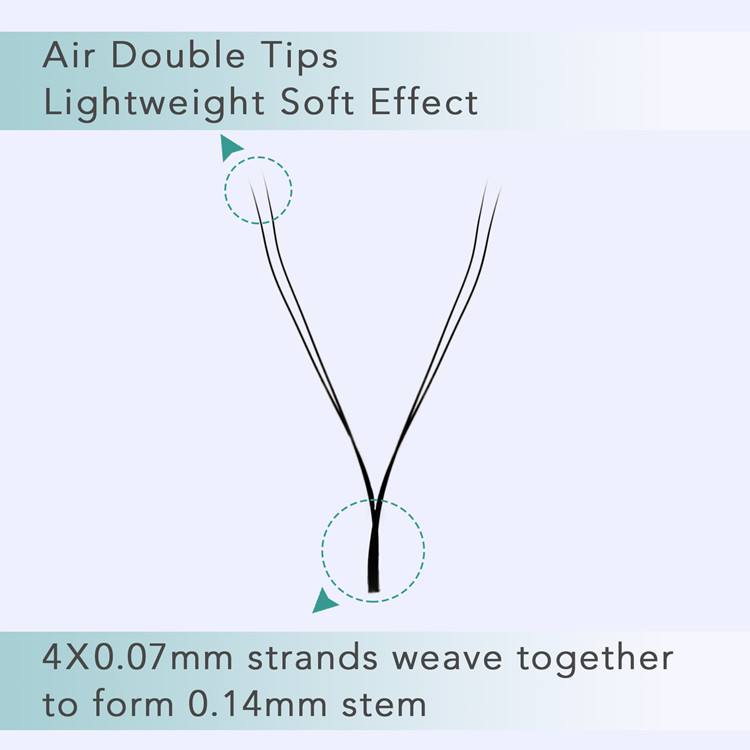 Our YY Lashes have air double tips,feel lightweight soft, 4*0.07mm strands weave together to form 0.14mm stem.
How to Pick Up YY Lashes?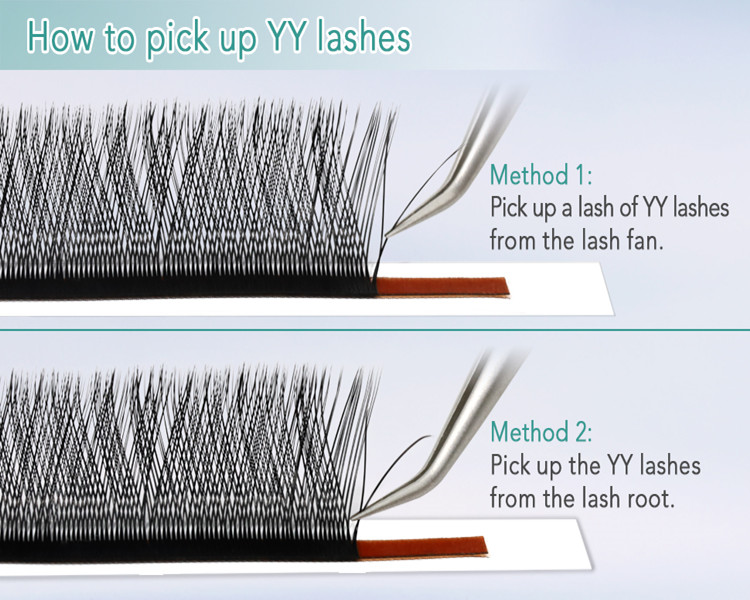 Pick up way1:Pick up a lash of YY lashes from the lash fan;
Pick up way2:Pick up the YY lashes from the roots.
YY Lashes Advantages and Look

Compared with other lashes,our YY lashes are more fluffier,softer and natural effect,perfect for covering gaps in the sparse lashes and create volume effect.As shown as above picture,from different sides,they are very simliar with natural lashes.When lash artists grating YY lashes on customer's eyes,can make their eyes become more beautiful and charming!

YY Lashes Private Label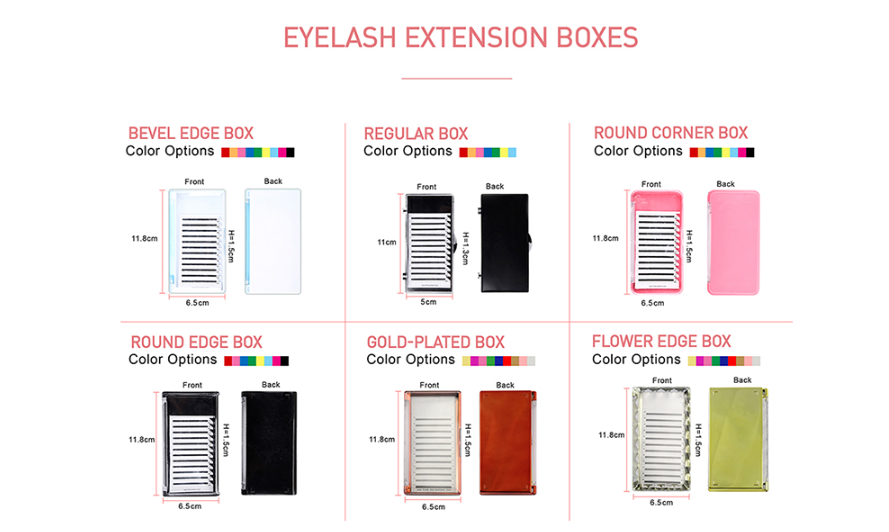 You can choose the outer box for your YY lash extensions,also can choose the type of the paper cards:regular card or foil card;and for the design of the paper card, you can tell us your design idea,we have professional designer make your idea come true!
FAQ
Q1: What are YY shape eyelash extensions?
A1: YY shape eyelash extensions are a type of synthetic lashes that are designed to create a unique, dramatic look. They are characterized by their distinctive "Y" shape, which adds volume and length to the natural lashes.

Q2: What is a private label?
A2: Private label refers to the practice of branding products with your own label or logo, instead of using the our branding. In the context of YY shape eyelash extensions, private label allows businesses to customize the packaging and branding of the product to suit your own brand identity.

Q3: How are YY shape eyelash extensions different from other lash extensions?
A3: YY shape eyelash extensions differ from traditional lash extensions in their unique "Y" shape. This shape allows for a more voluminous and dramatic look, as the extensions create a fuller appearance. Additionally, the YY shape extensions are designed to be lightweight and comfortable to wear.

Q4: Are YY shape eyelash extensions safe?
A4: Yes, YY shape eyelash extensions are safe when applied by a trained and experienced professional. It is important to ensure that the adhesive used is of high quality and suitable for sensitive eyes. Proper aftercare and maintenance are also crucial to maintain the health of the natural lashes.

Q5: Can YY shape eyelash extensions be customized?
A5: Yes, YY shape eyelash extensions can be customized to suit individual preferences. They are available in various lengths, thicknesses, and curls, allowing for a personalized look. Additionally, with private label options, businesses can further customize the packaging and branding of the product.

Q6: How long do YY shape eyelash extensions last?
A6: The longevity of YY shape eyelash extensions depends on various factors, including the individual's natural lash growth cycle, aftercare routine, and the quality of the adhesive used. On average, they can last between 4 to 6 weeks with proper care and regular touch-ups.
You may like

If you are intereted in any our products, please do not hesitate to cantact me!
Whatsapp: +86 13573804926