Wholesale natural small half lash corner eyelashes
Natural lashes are usually welcomed all over the world, as it suite for everyone and any
occasions. Now we introduce half lash which not only natural but also very easy to apply.

So wholesale such kind lash have a good sale.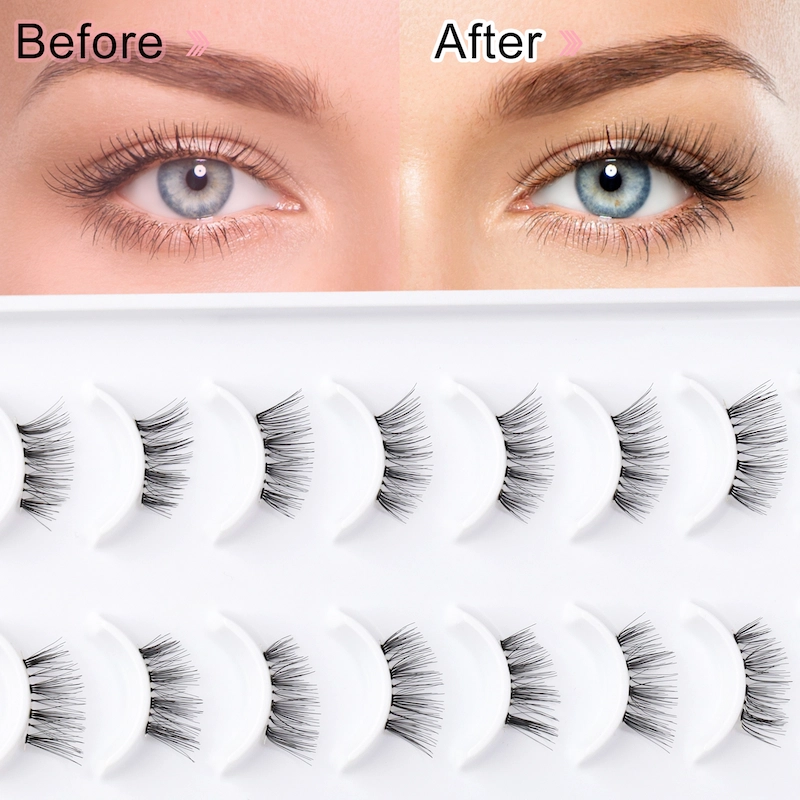 Natural small half lash corner eyelashes introduction
Dear you see this small half lash are short band with 4 big bunches and 3 small crosses.
And this small lash style we do a small cat eye shape from short to long.
This lash is one handtied style which are hand made style which looks like more real.
And the half strips can be stacked to the outer corner of your eyes, your real lashes still
in the inner corner of eyes which looks like more real, delicate and fantastic.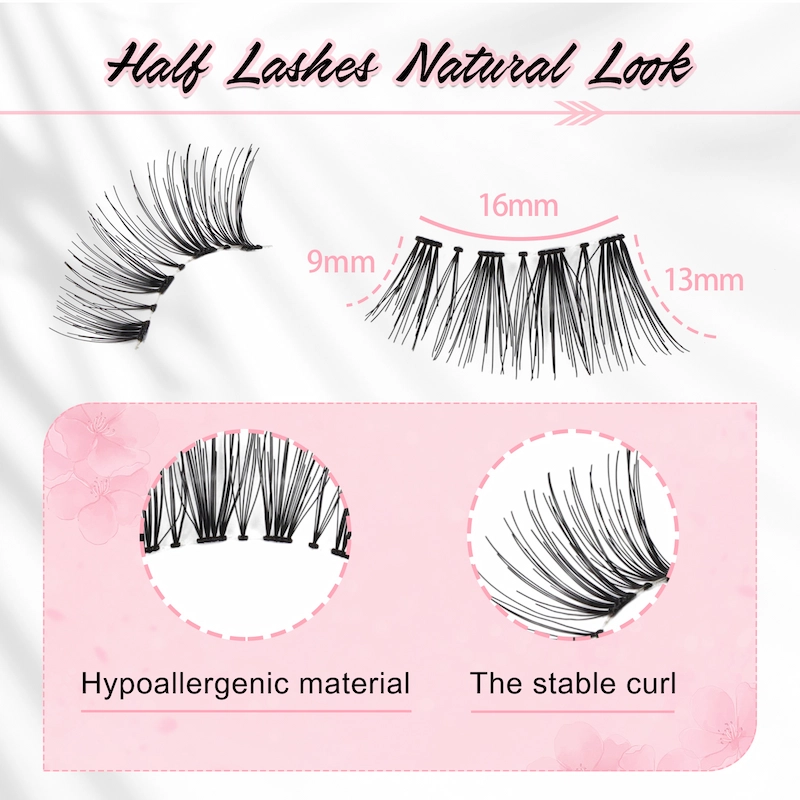 Natural small half lash corner eyelashes Advantages
We do the most popular length 9mm-13mm synthetic hair, the clear band is 16mm just
half of normal strip lash. Natural length more suite for daily make up and the half band
is more easier to apply on.
We use hypoallergenic material which is very safe and comfortable no bad smell.
And the lash curl are stable.
Then our super thin clear band are very flexible add half length so make the lash more
easier to wear on. You will have a zero touch feeling.
Besides you also can cut such lash into pcs to do DIY lash which create amazing look.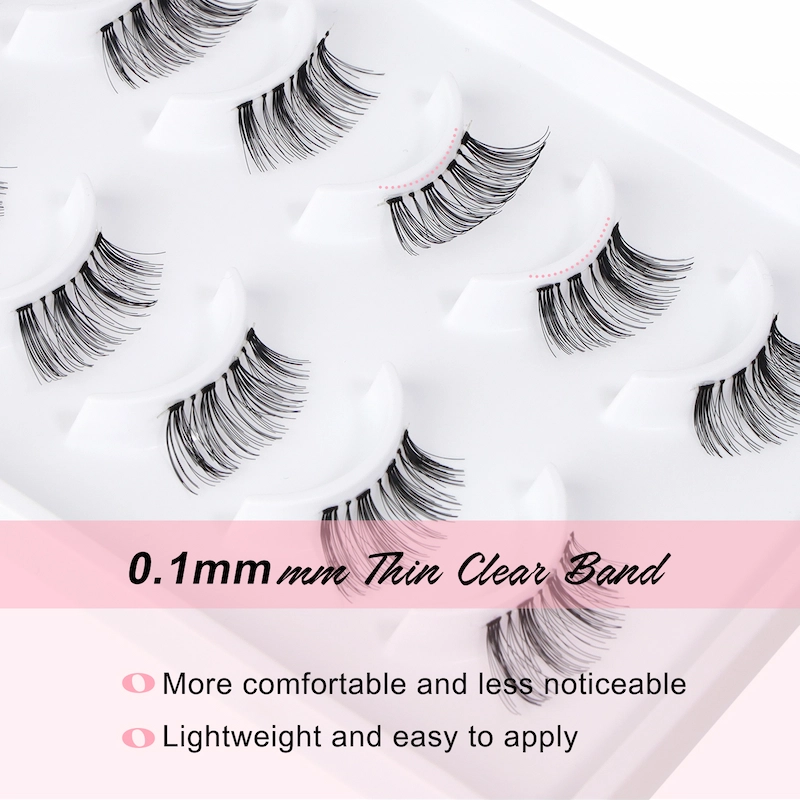 Natural small half lash corner eyelashes with private label
You see such lash we do 10 pairs pack as this lash price less and such lash are used often.
So stock such big tray lash are common for girls.
If you want luxury lash packaging, We also can do custom paper box, magnetic box and
plastic box for your strip lashes. Magnetic box can help keep lash in good shape.
Paper box and magnetic box we can print your logo, the pattern and color you like, your
social info. Faux mink lashes cheaper you can try paper box more economic.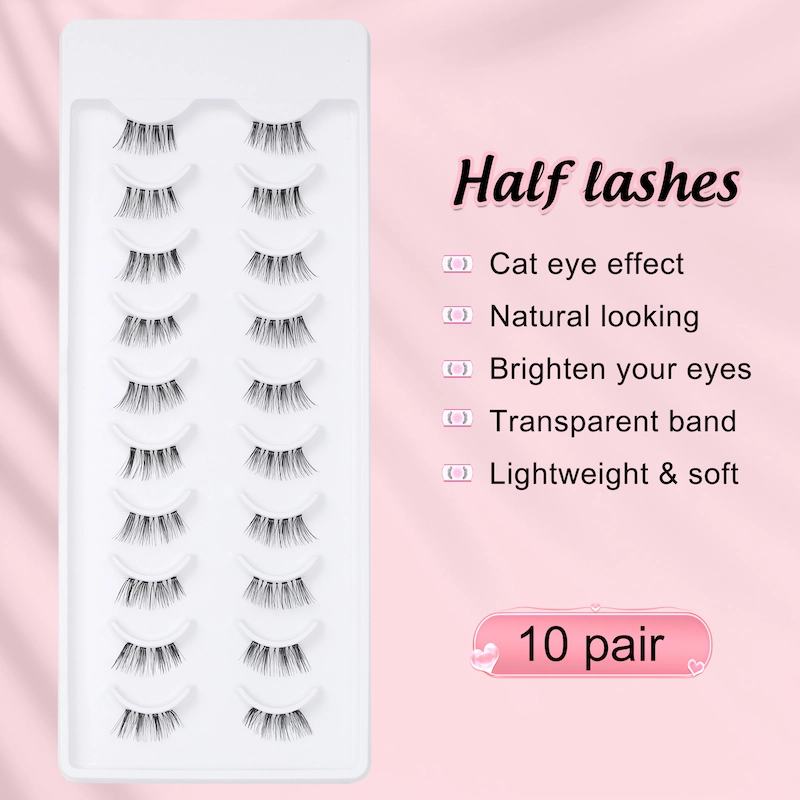 Natural small half lash corner eyelashes related lash tools
Beside lashes we also have lash tools, such as lash glues, lash applicators and lash tweezers.
And lash tools we also can print logo and do custom package box. You can contact me for more details.
CONTACT ME for more details.
Monica:
Whatsapp: +86 185 6261 5183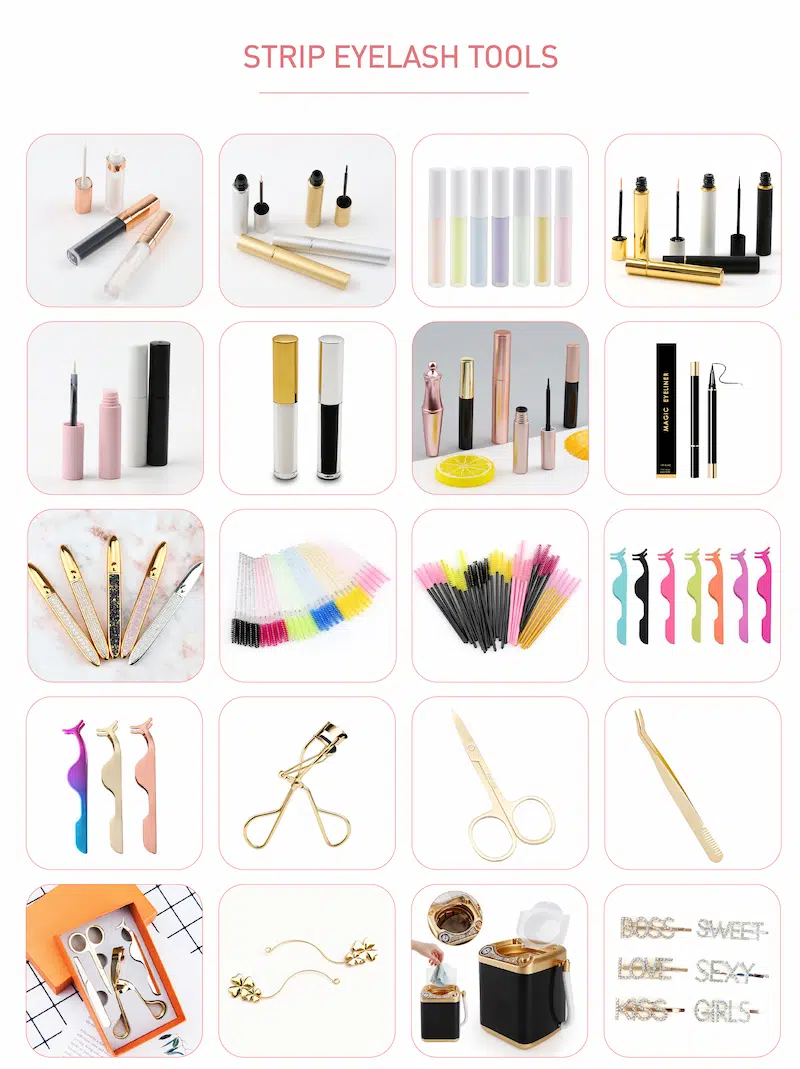 You may also like
Wholesale popular silk faux mink vegan eyelashes with logo XJ92
wholesale Hot Mink lashes with custom lash package in US XJ83
Private label 3D faux mink natural Half lashes small corner eyelash XJ82
Latex free Korean Strip eyelash glue XJ78