Wholesale Hot DIY lash extension clusters lashes
Now Clusters lashes are more and more popular as customers can finish it at home but get
a lash extension look in salon. And it's very natual look which suite for dayily makeup. Here

we will introduce our OBEYA clusters lashes.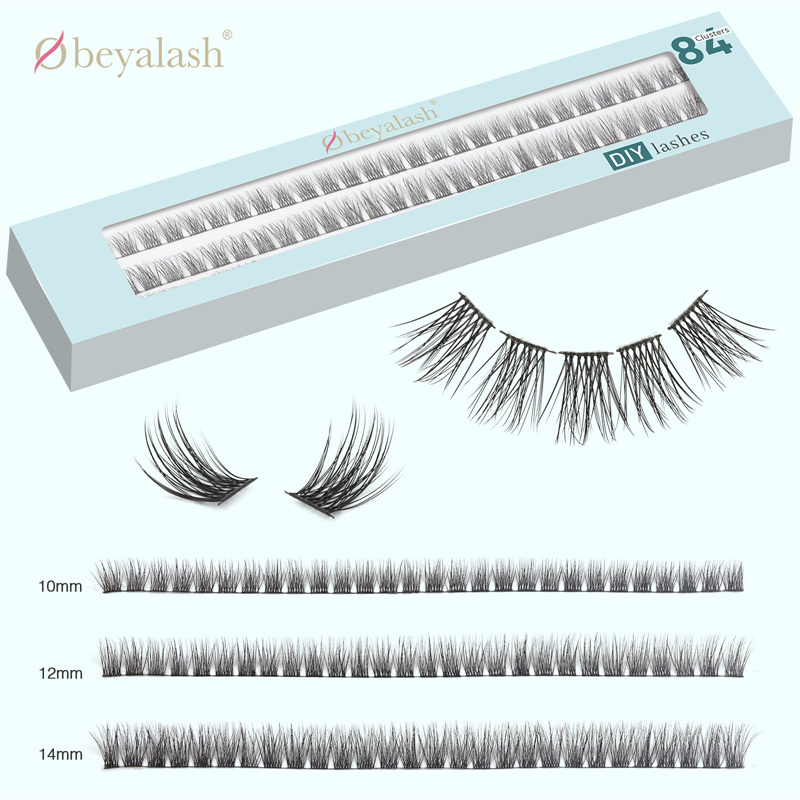 Hot DIY lash extension clusters lashes Introduction
OBEYA DIY lash you see are fans but not like premade fan, they are with wide line band not
a point base. As cluster lash are sticked like strip lashes near the bottom of real lash.
You see below now we have 6 styles: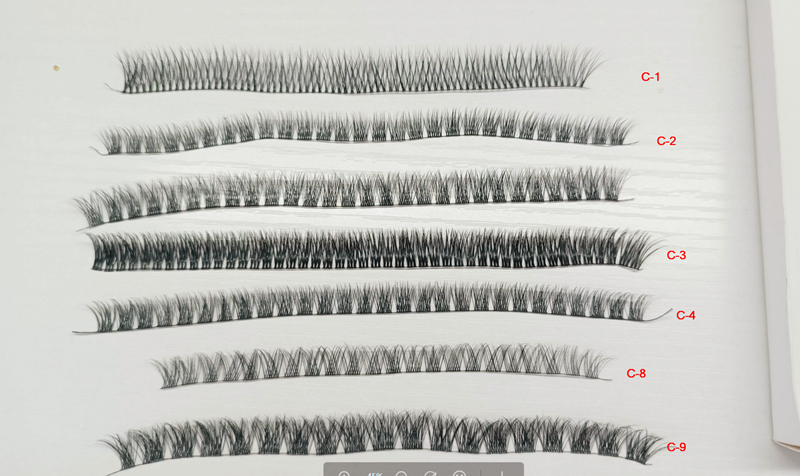 We usually sell in strips, and one strip with about 25-50 fans according to different styles.
And one styles we have 8mm 10mm 12mm 14mm, you can select the suitable length for use.
Hot DIY lash extension clusters lashes Advantages
1. For the lash, very soft material with natural look not plastic. The band are very thin which
is very comfortable not hurt eyelid.

2. The lash curl are small curl with 3D effect which make a natural look.
3. Cluster lashes have a lash extensions look but can finish at home by yourself. And with our
glue, the cluster lashes can hold for about a week time. So this save much more time than
strip lashes.
4. We sell cluster lashes in lines which is very economic choice. You can get more fans with less
shipping fee.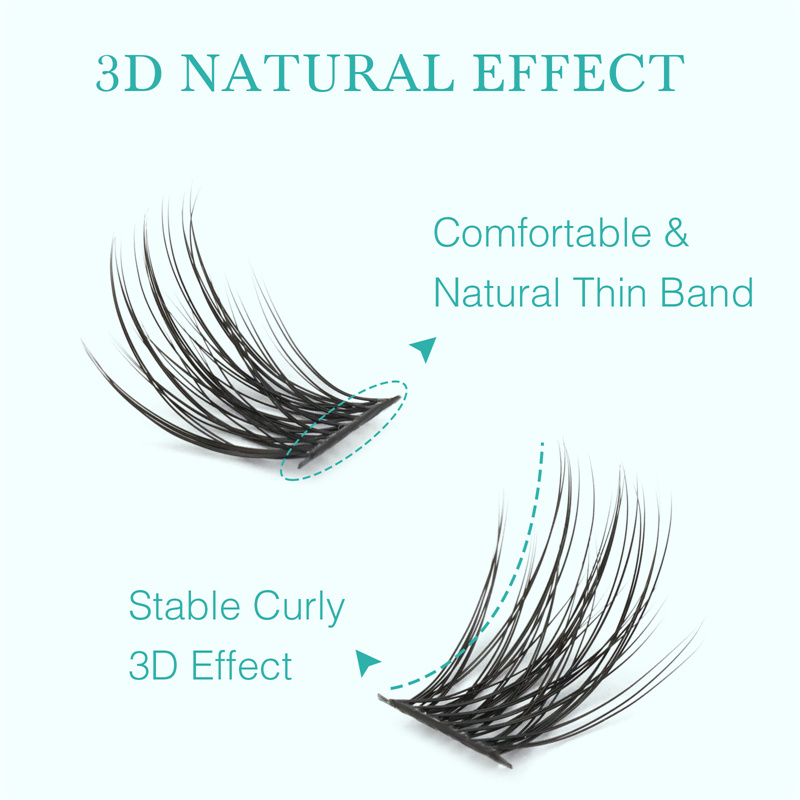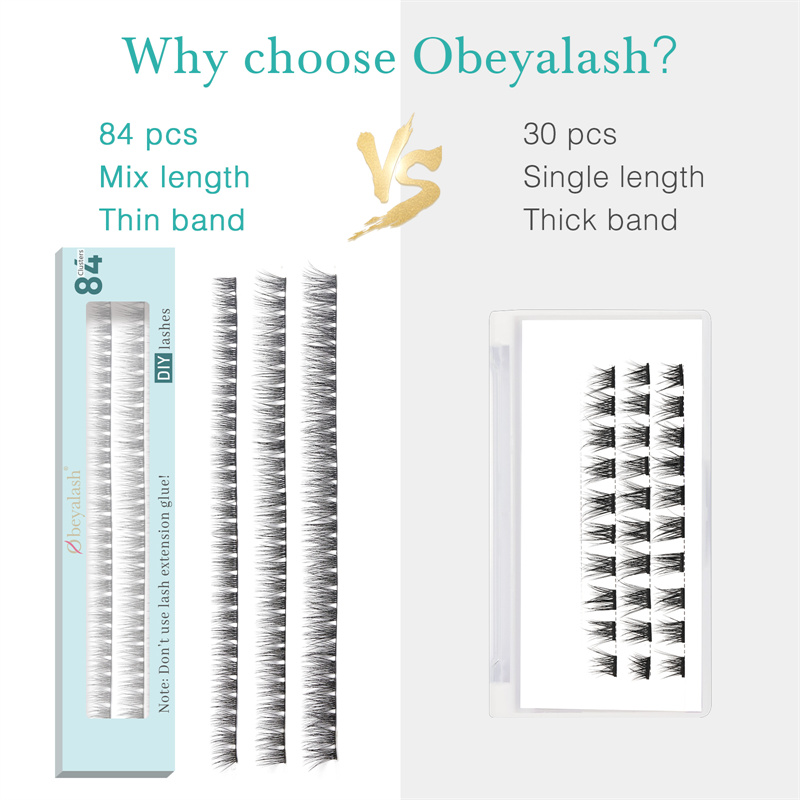 Hot DIY lash extension clusters lashes Use
You see below how to use OBEYA cluster lashes dear.

Here we have some notice for you:
Dear use strip lash glue not lash extensions glue;
Dear Please pick up the lashes from the bottom!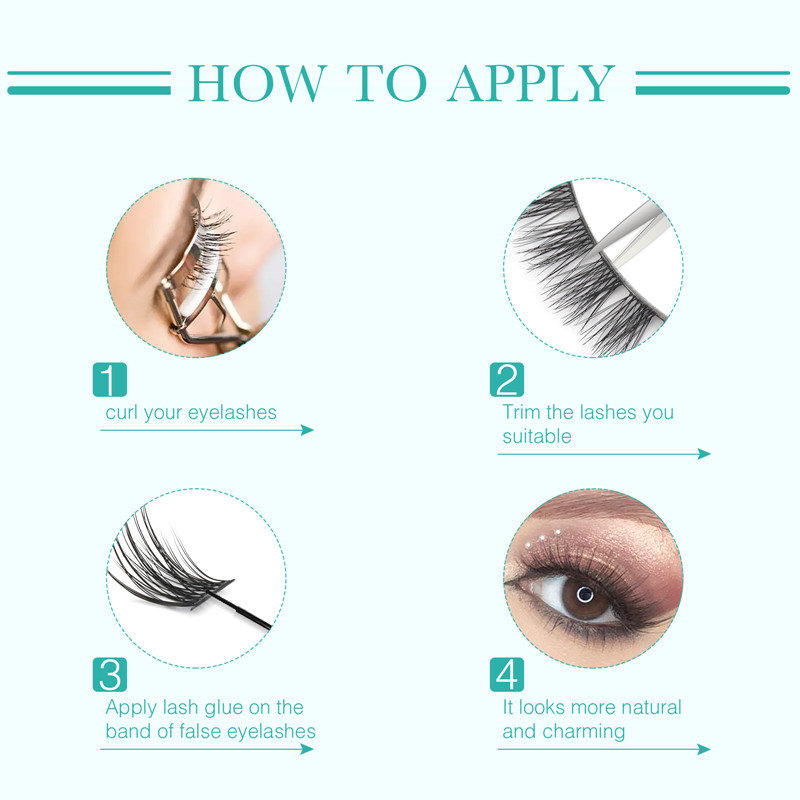 If you want know more, contact us:
Monica
Whatsapp:+86 185 6261 5183
Hot DIY lash extension clusters lashes Private label
You see like our OBEYA usual package, we use paper box with our brand. We also can custom
yours, print your logo, the pattern and color you like, your social info.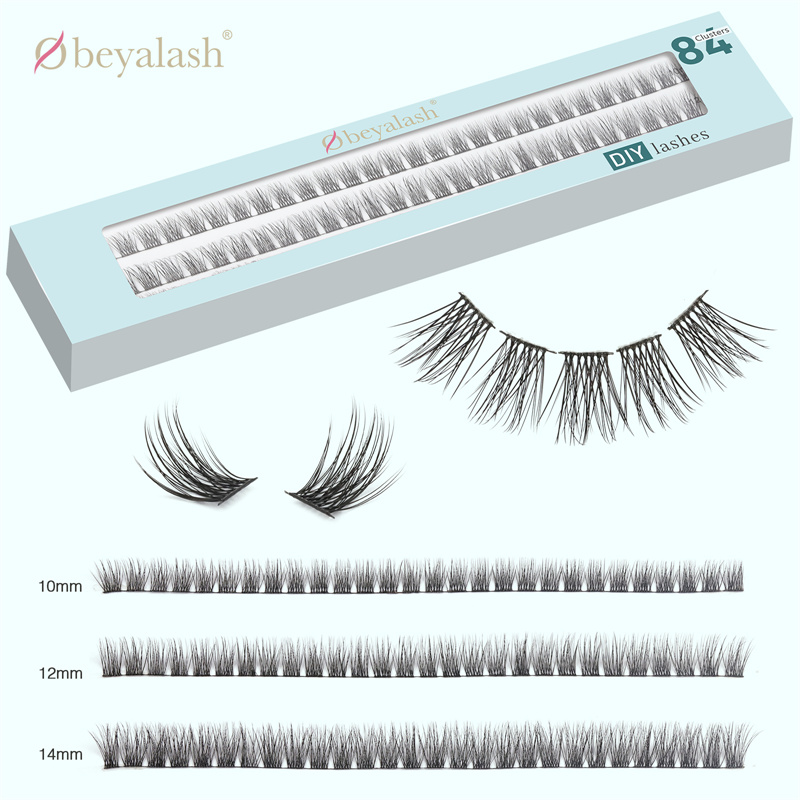 We also can do outside box magnetic box or plastic box like below. The papercards also can
print logo on.
You can tell me the deisgn you want, we ask designer do a rendering for you dear. After you confirm, we
start production.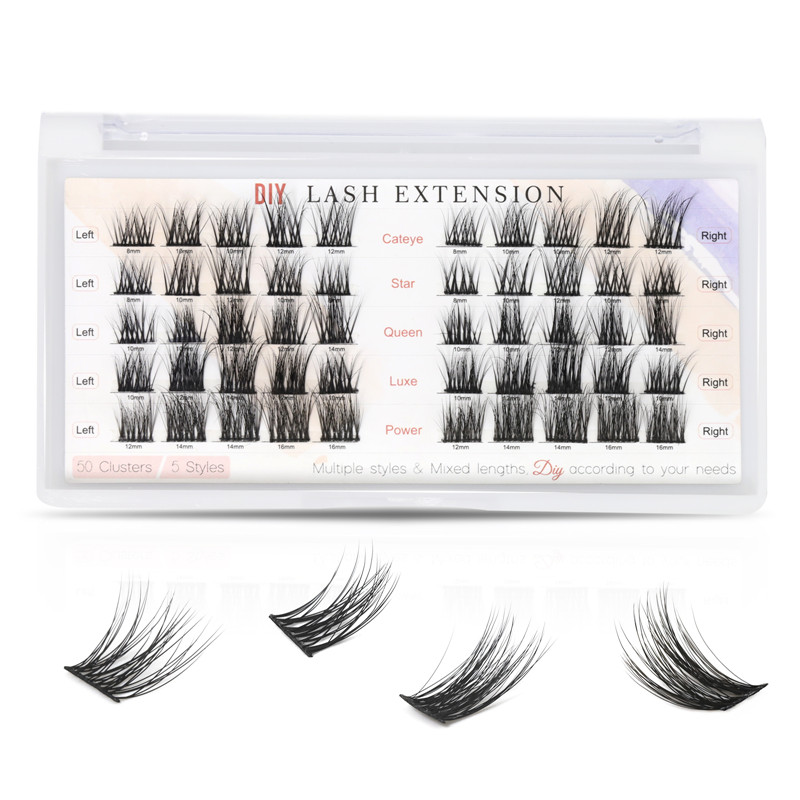 You may also like:
Wholesale popular silk faux mink vegan eyelashes with logo XJ92