Wholesale lash cleanser lash shampoo concentrate for lash extensions
Lash shampoo are widely used. When you do lash extensions, lash artists will use lash
shampoo to clean your lash firstly. Then after you do lash extensions, you need use lash
shampoo to clean it each day to keep clean lash extensions. So lash shampoo are used

quickly, then lash shampoo concentrate are introduce which quite saving. So wholesale
this products quite worthy.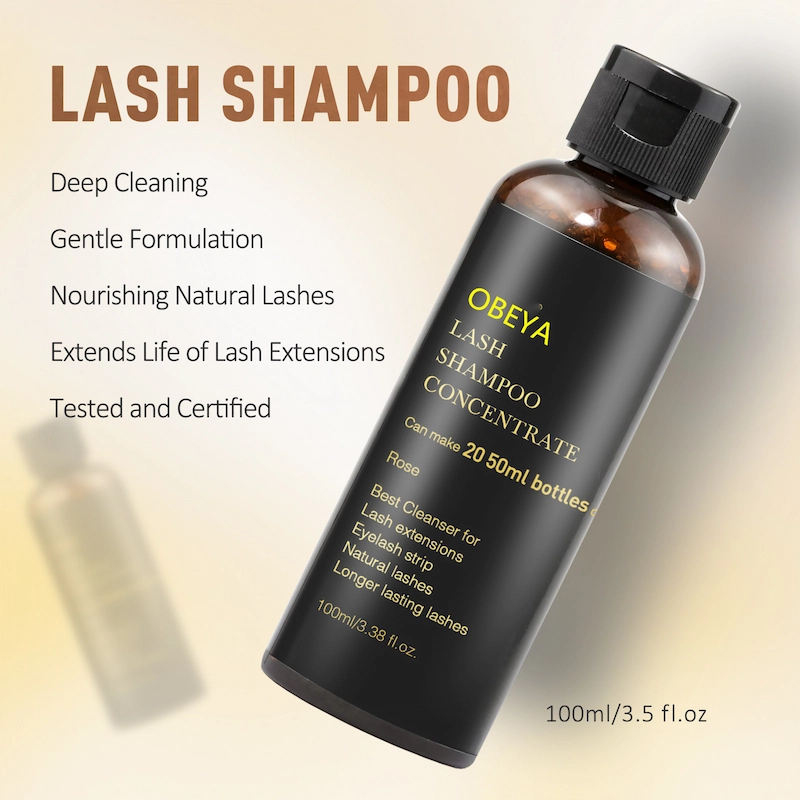 Lash cleanser lash shampoo concentrate introduction
OBEYA lash cleanser lash shampoo concentrate use high density lash shampoo Serum,
accurately formulated with distilled water to create lash shampoo cleanser.
It needs to be mixed with distilled water in the ratio of 1:9. For example, 5ml of concentrate
need use 45ml of distilled water.
OBEYA lash shampoo concentrate use gental formulation which have a rose smell.
You can see the below picture of how to use it: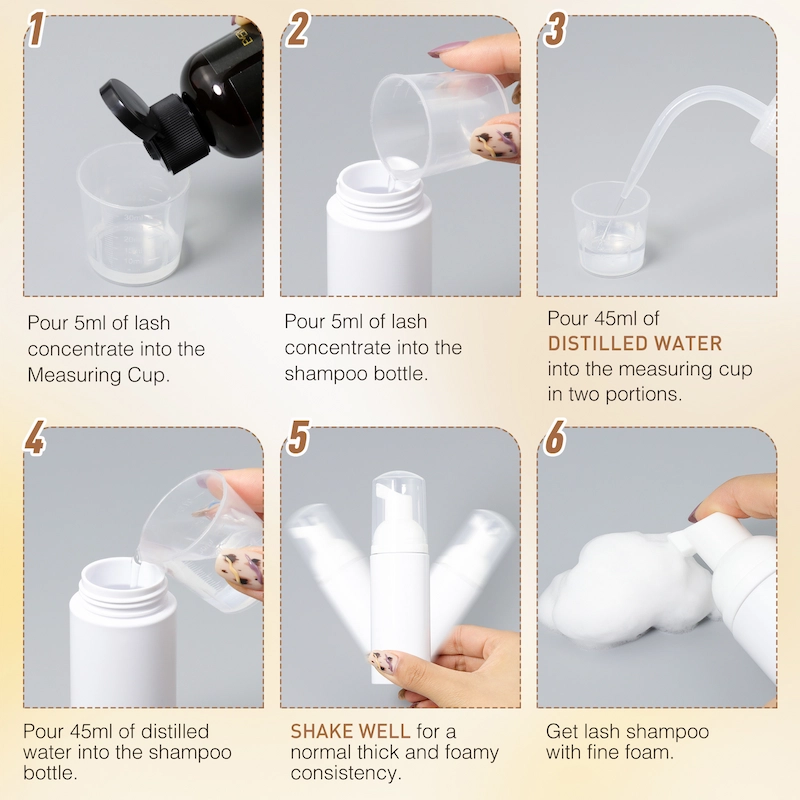 Lash cleanser lash shampoo concentrate Advatages
The biggest advantage of the lash shampoo concentrate is you see this 100ml lash shampoo concentrate can make 20 bottles 50ml lash shampoo. This is quite saving for girls do lash
extensions daily after care.
Then the formulation of OBEYA lash shampoo concentrate is non-irritating or burning formula.
Do lash bath daily with OBEYA eyelash shampoo to remove dirt, oils and makeup from lashes
and develop a healthy and clean habit. This will help your real lash keep healthy and make
lash extensions keep longer time.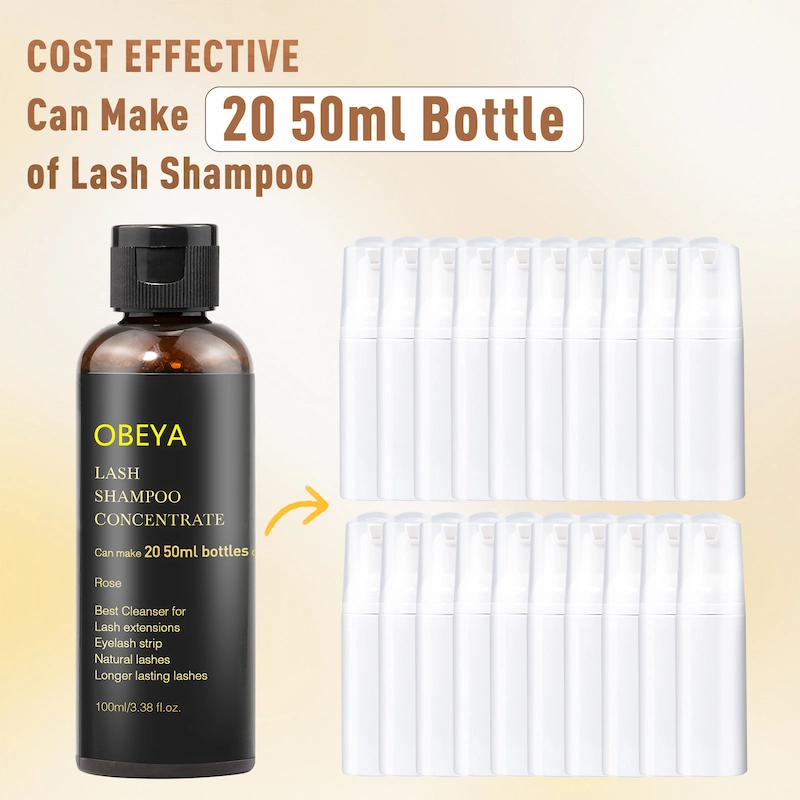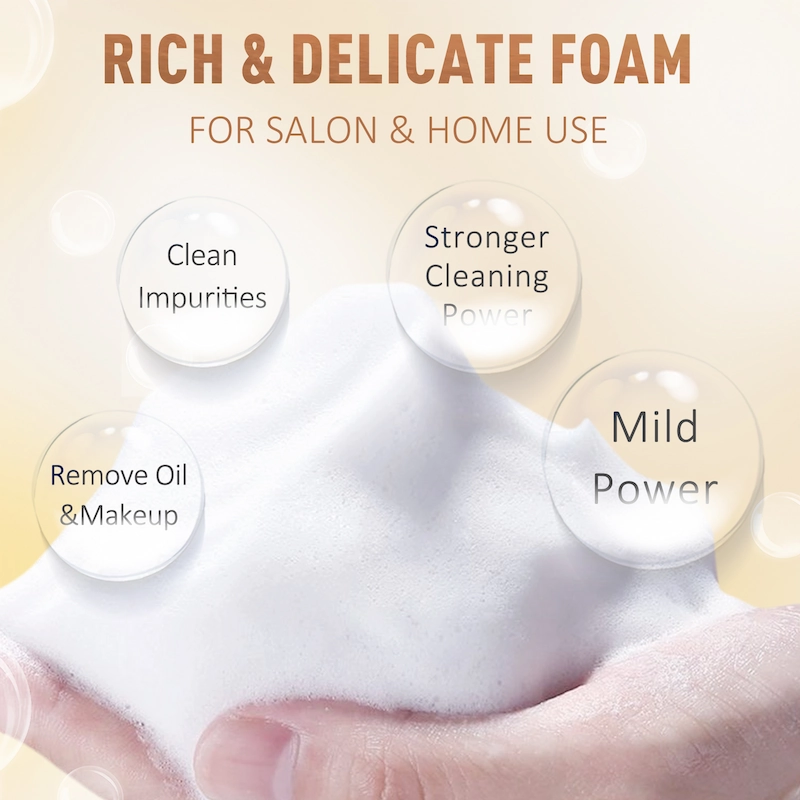 Lash cleanser lash shampoo concentrate with private label
lash shampoo concentrate we can do logo stickers stick on the bottle, the stickers can
include logo, ingredents, social info or notice info. And then you also can do a kit which
like below include lash shampoo, lash shampoo bottle and mousse brush and measuring
cup. Then put them into a bag which is also a good gift products.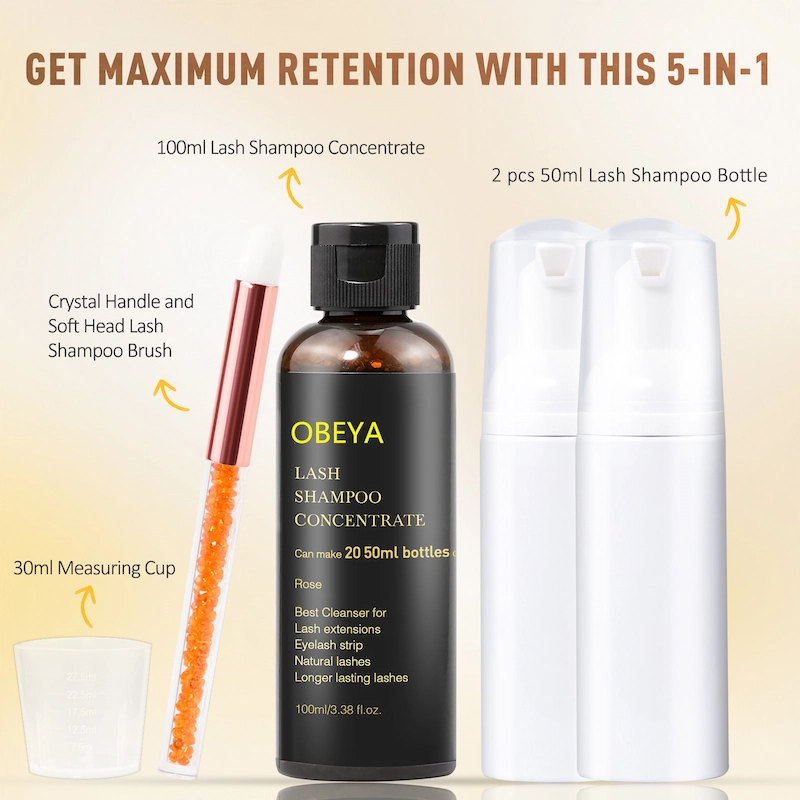 Lash cleanser lash shampoo concentrate related lash extensions
We OBEAY offer professional lash extensions, classic lash, volume lash, easy fan lash,
premade fan lash, ellipse flat lash and colored lash extensions. You can contact me more
details.
Monica:
Whatsapp: +86 185 6261 5183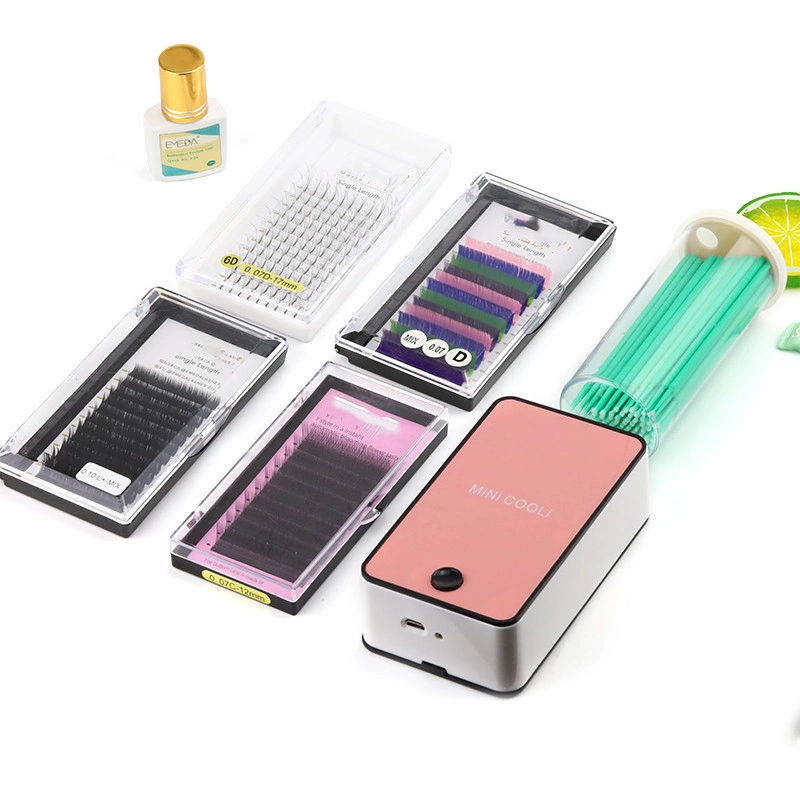 You may also like
Premium Korean PBT material Individual lash extensions US XJ79
Private label Rapid blooming lash easy fan XJ77
Lash extension academy lash tools lash training kit include lash supplies with private label XJ76
Inquiry for 2021 best selling wholesale lashes premade fans eyelash extensions eyelash wholesale distributor USA XJ