Private label Blooming lash easy fan lash extensions
Private label Blooming lash extensions now are more and more popular in US, European and Middle east market.
If you are lash beginners, you will like it. As it is easier to make fans than volume lash.
If you are experienced lash artist, you will also like it. Easy fan lash can help do faster lash extenisons,
so save more time.
Throw your volume lash, try easy fan lash~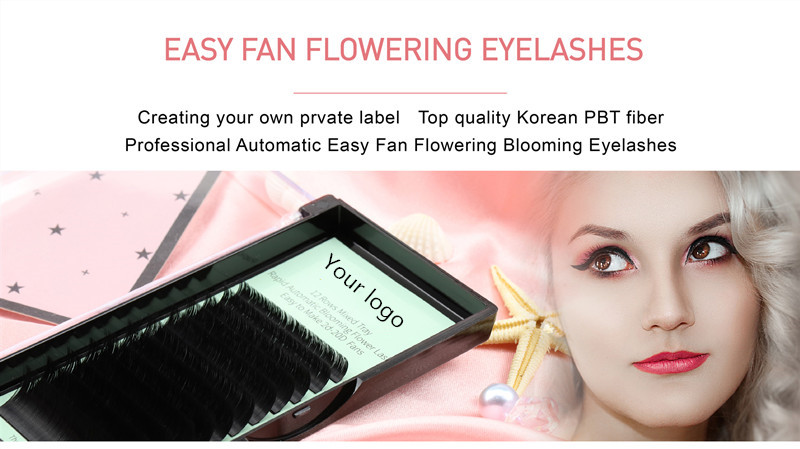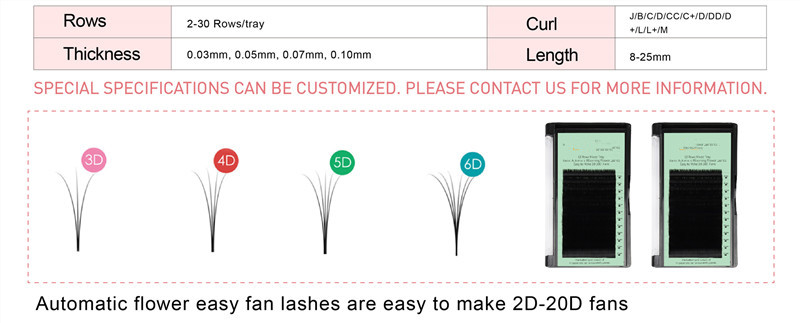 How to select good quality easy fan lash?

Check the lash if placed orderly and the lash trays clean. This mean the workers are experienced

and the workplace clean.

Check the material natural matte black are good quality, too shiny or plastic look are not good

material.

Check the curl if suite your request. If not, can ask supplier modify.

Check video of the easy fan. Try see the easy fan if easy to make fan and not split. The glue in

the base of lash should be suitable.



We also can do private label easy fan lash service.
Create your own brand easy fan lash.
Self Fanning lash extensions 0.03 0.05 0.07mm Rapid blooming lash easy fan C curl D curl 8-25mm
all available.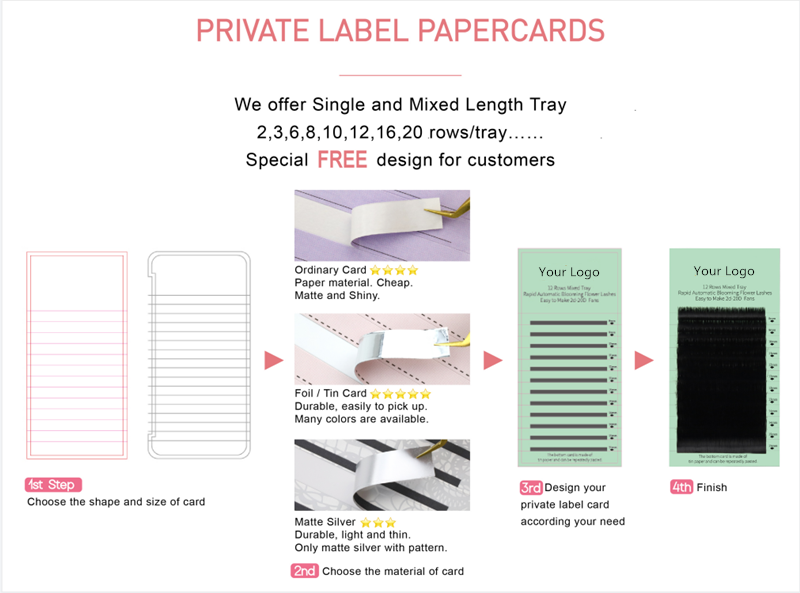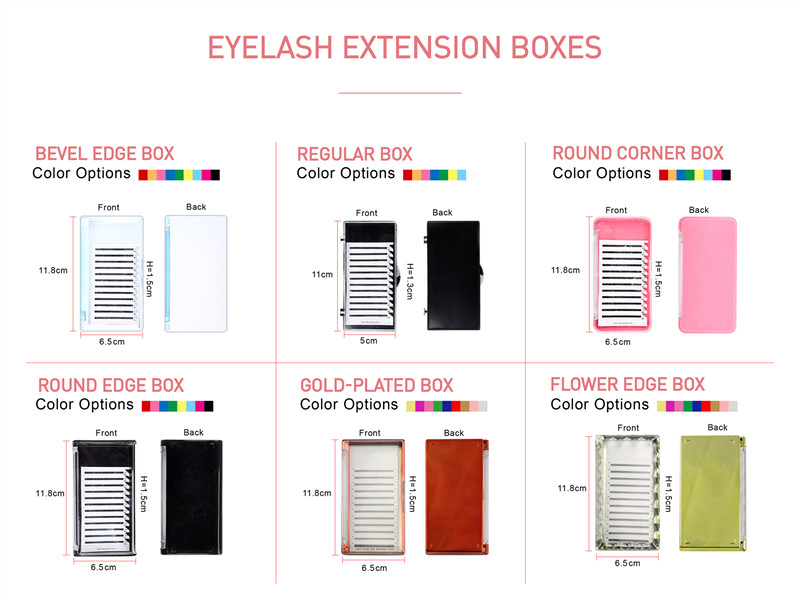 You may also interested other kinds lash, such as classic lash, premade fan lash, YY lash, colored lash extensions
or flat lash.