Colored eyelash extension
We have many types of lash extensions for you to choose.
Similar as lash extensions, colored eyelash extensions also can you select the lenghts, thickness and curl
you like,
Lengths: we can do 5mm-20mm.

Curl: J/B/C/D/CC/C+/D/DD/D+

Thickness:0.07 0.10 0.15

Material:Korean PBT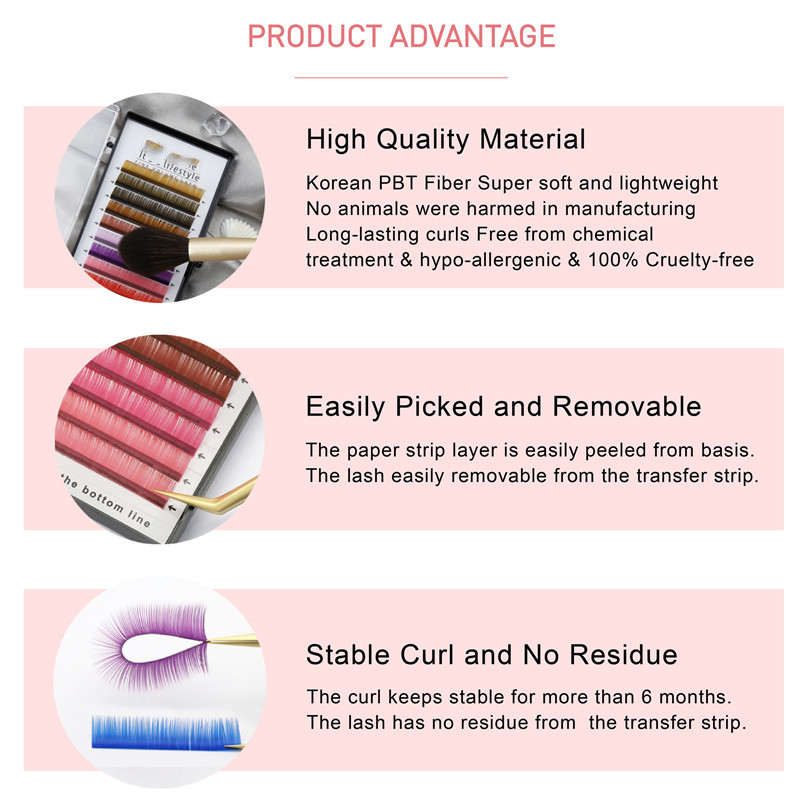 Private label colored eyelash extensions Advantages
Material:We use high quality Korean PBT material, super soft and light weight. Cruelty free and
no allergenic.
Use: easily pick and removable.
Stable curl and no residue: our lash curl can keep long time, and no extra residue on the bottom.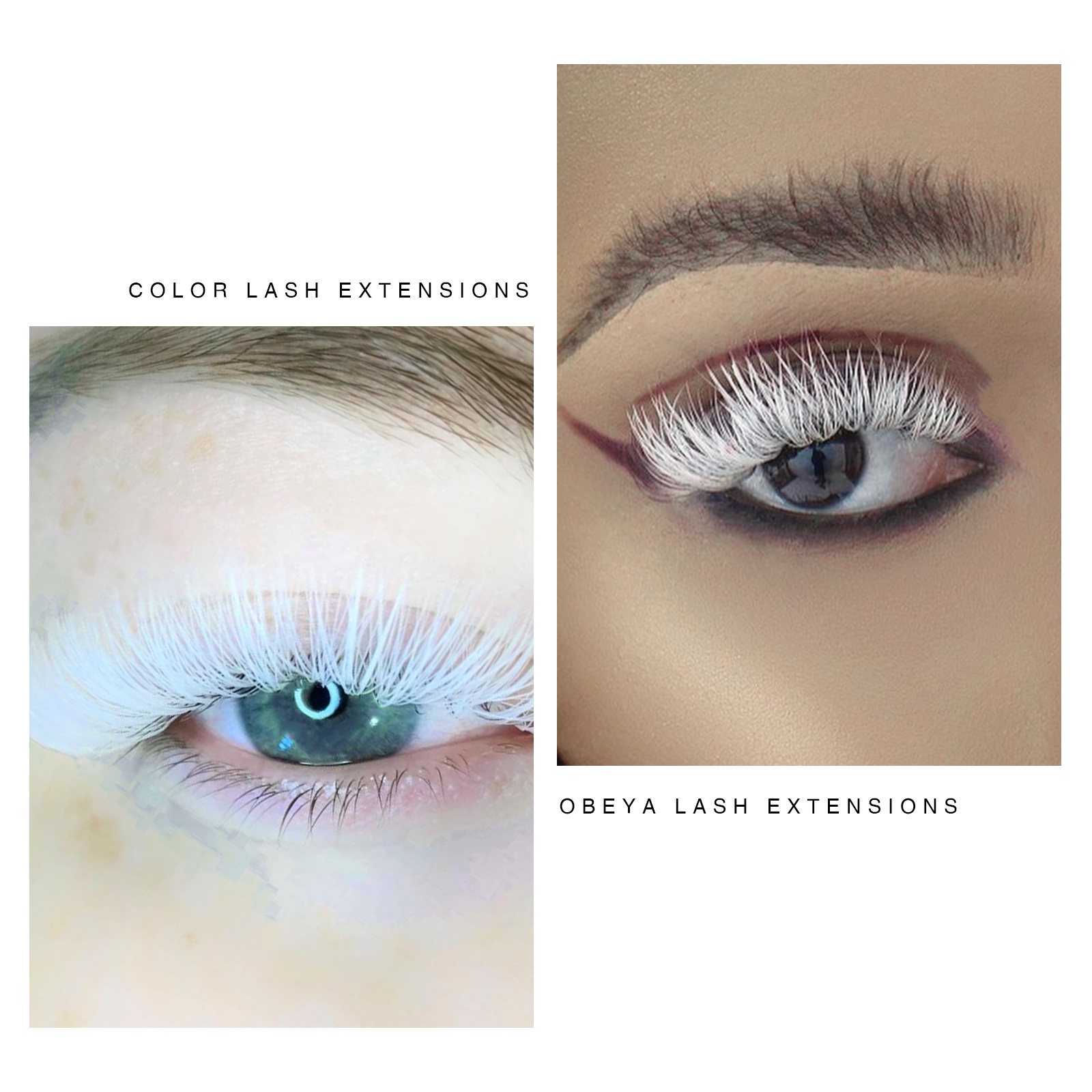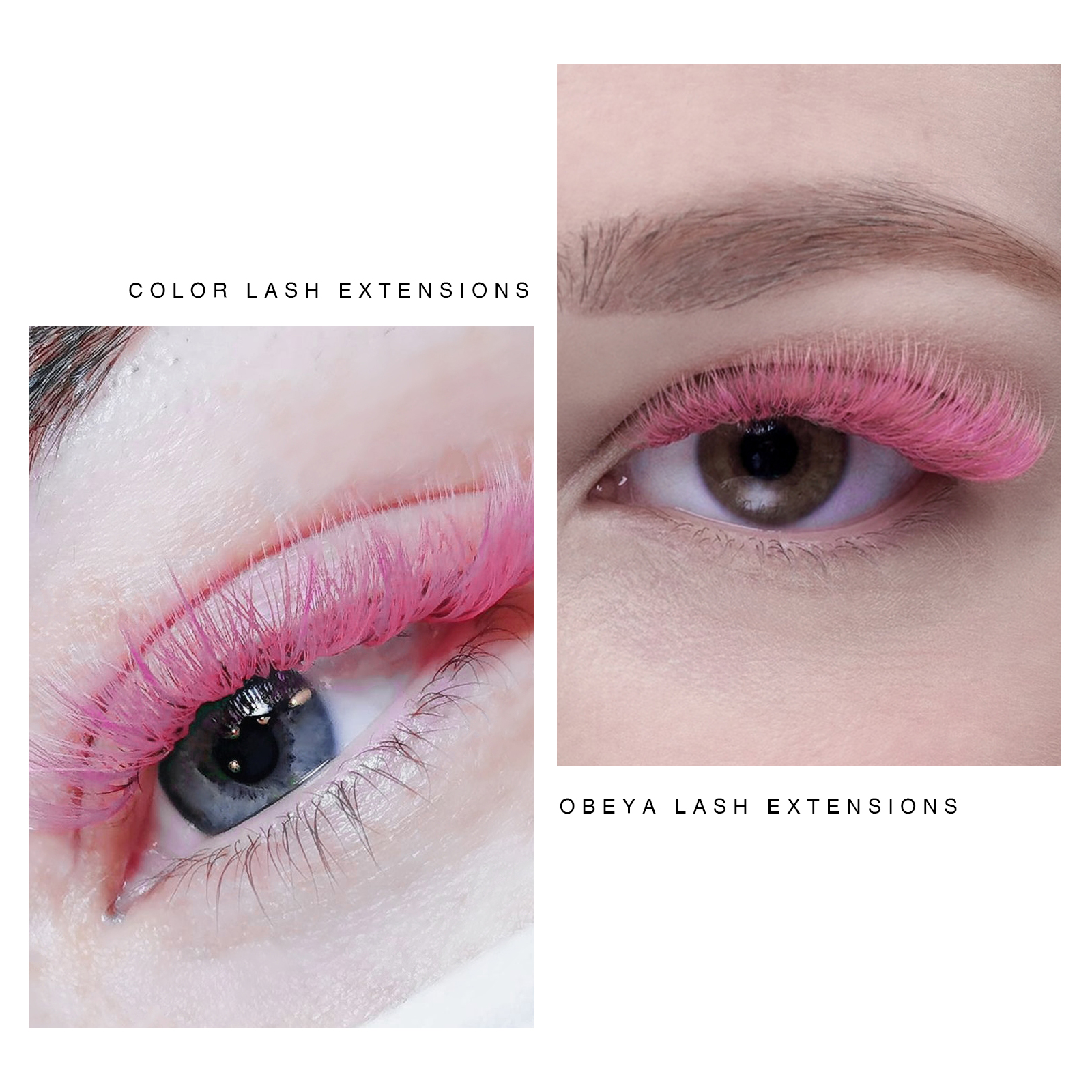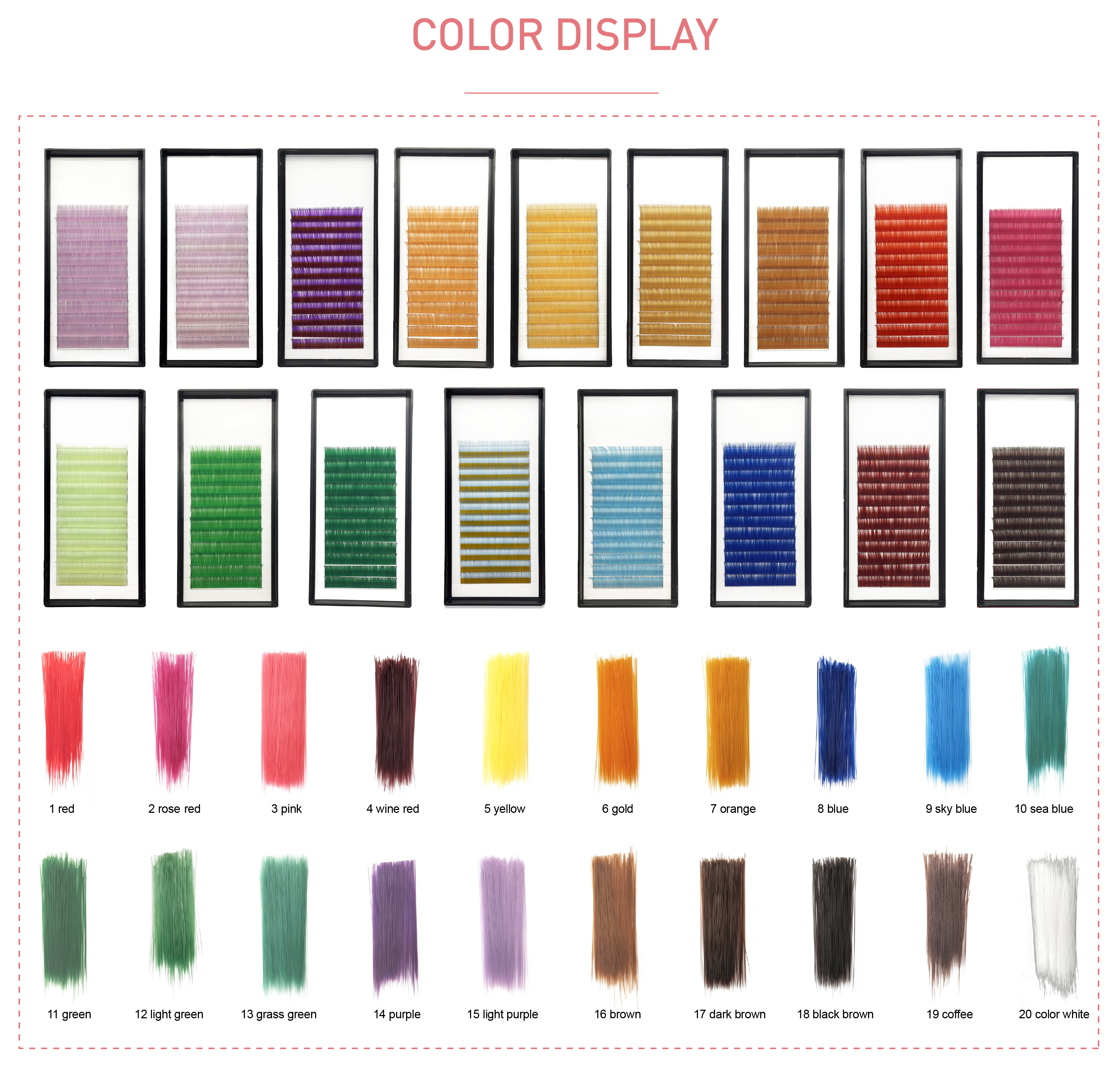 We have a variety of colors for you to choose, choose your right color,
you can match the tweezers
we offer, there are unclear places to contact us anytime and
we will provide you with the
right way to use them to avoid mistakes.
payment

You have a variety of payment methods to look forward to your purchase .