Private label colored lash extensions Wholesale
Now lash extensions become more and more popular, lash trays now are used quickly. So many
lash artists prefer wholesale lash extensions at factory price.
We suggest if you just start to wholesale, you can do small quantity firstly. You can test the sizes
which have good sales.
Then when you can wholesale more than 100 trays, you can do private label. Print papercards with
your own brand.
Our lash extensions are made of premium korean PBT materials and by experienced workers, which
are soft, lightweight, natural and comfortable for professional salon use. We do retail on Amazon and
wholesale, loved by customers from all over the world.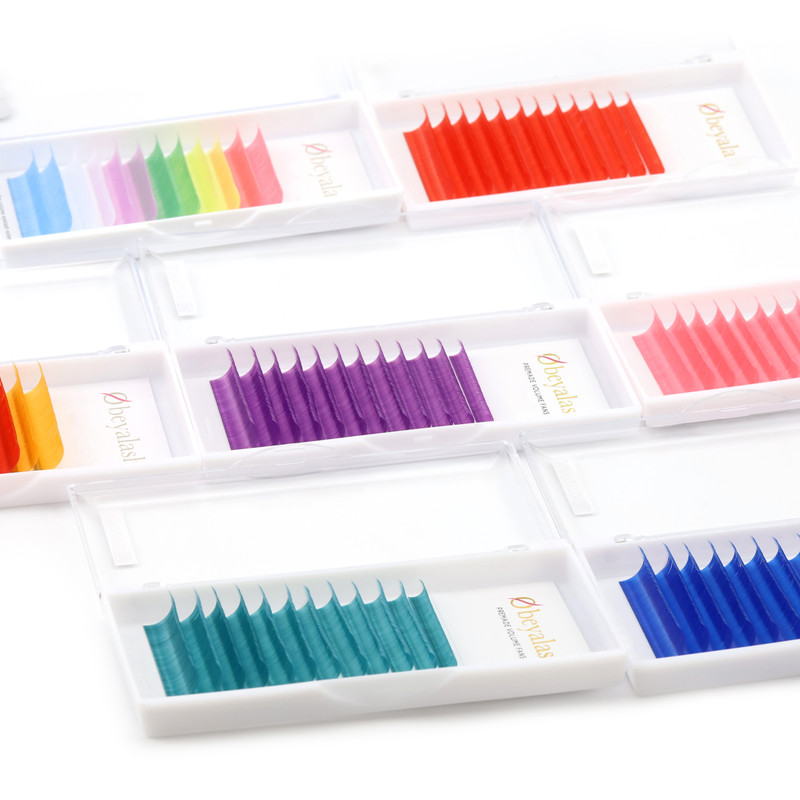 Private label colored eyelash extensions specifications
Similar as lash extensions, colored eyelash extensions also can you select the lenghts, thickness and curl
you like,
Lengths: we can do 5mm-20mm.

Curl: J/B/C/D/CC/C+/D/DD/D+

Thickness:0.07 0.10 0.15

Material:Korean PBT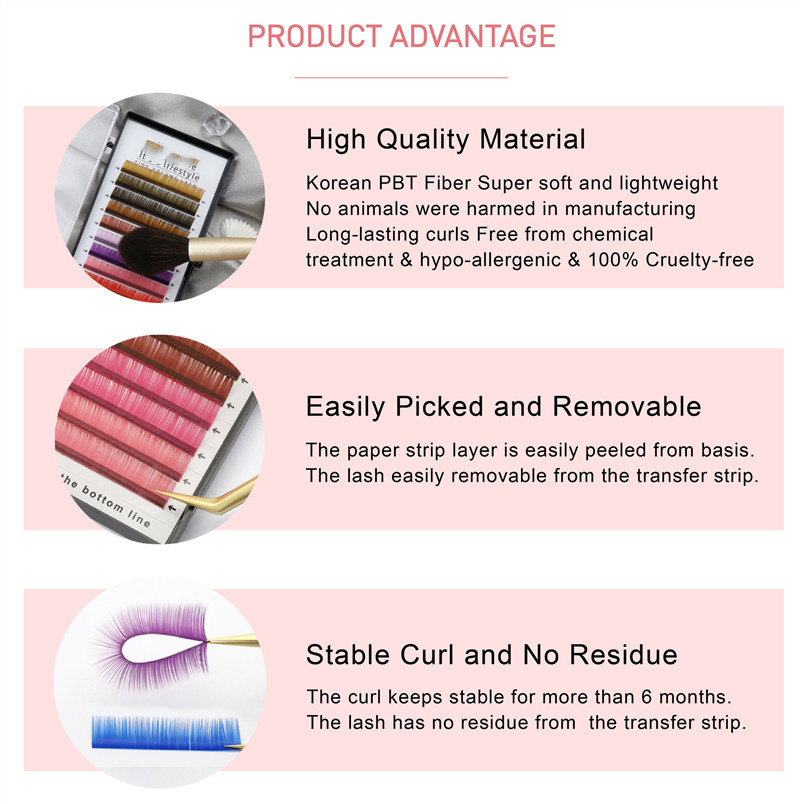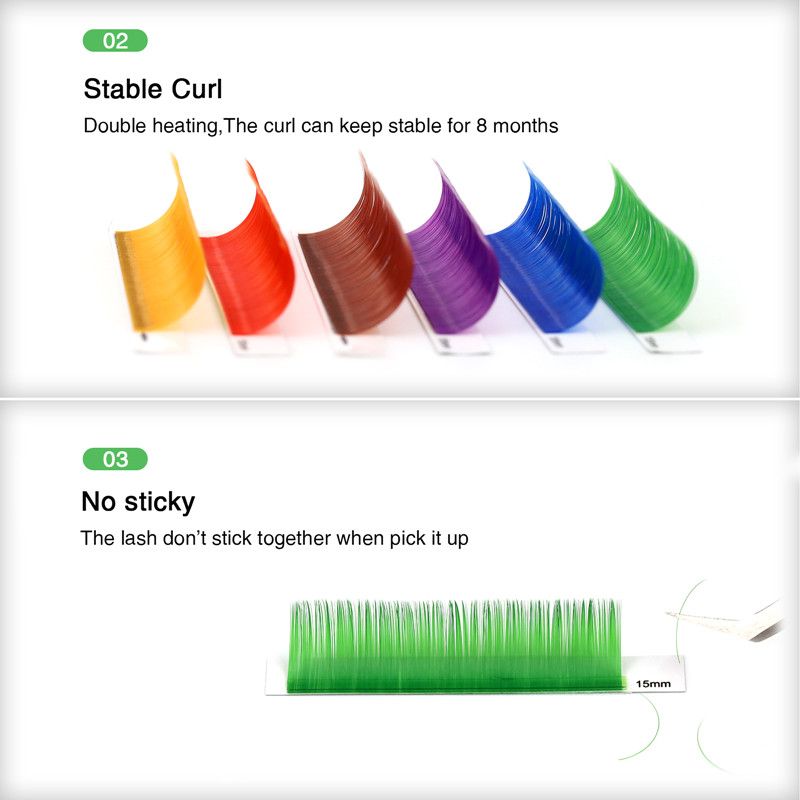 Private label colored eyelash extensions Advantages
Material:We use high quality Korean PBT material, super soft and light weight. Cruelty free and
no allergenic.
Use: easily pick and removable.

Stable curl and no residue: our lash curl can keep long time, and no extra residue on the bottom.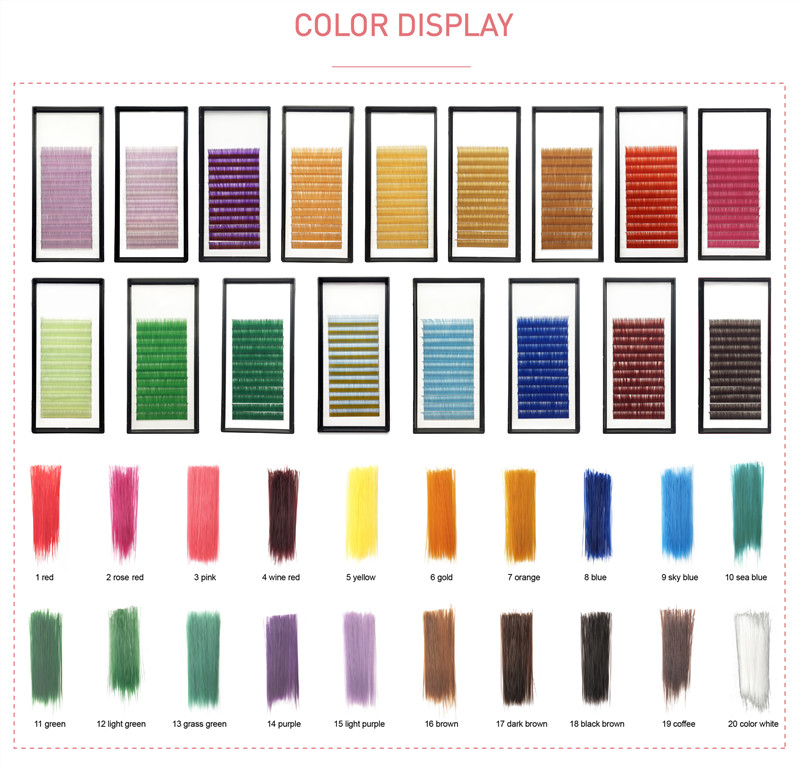 Private label colored eyelash extensions Colors
Light colors: white, light purple, light green, sky blue, yellow,pink,brown.

Dark colors: Dark brown, black brown, coffee, wine red,blue,sea blue.

Shiny colors: red, rose red, gold, orange, green, grass green, purple.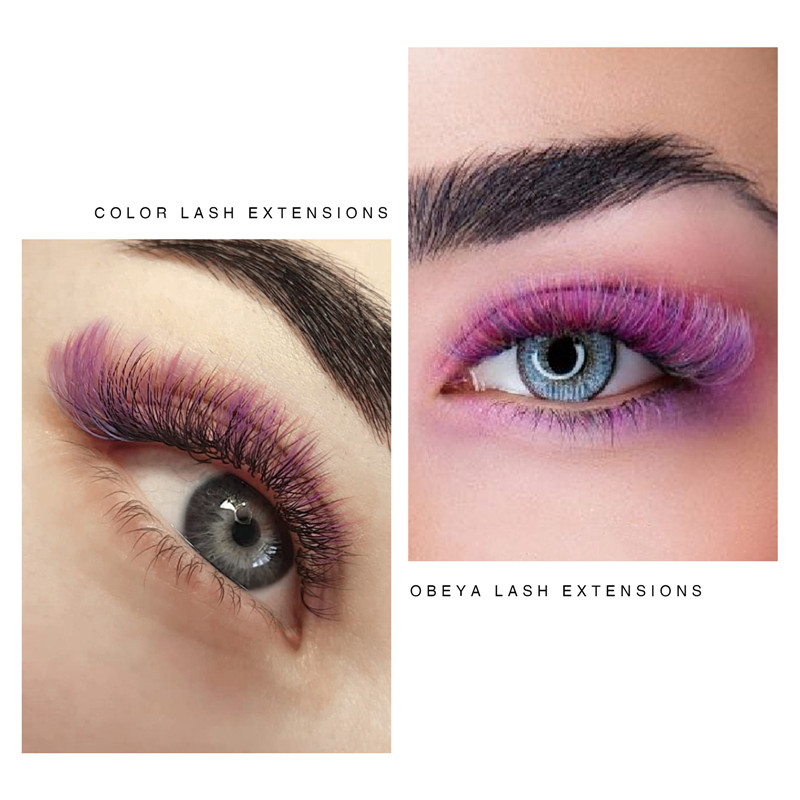 Private label colored eyelash extensions Colors Look
With beautiful colors, this lash extensions looks more sweet and extraordinary!You will get more
attension from others.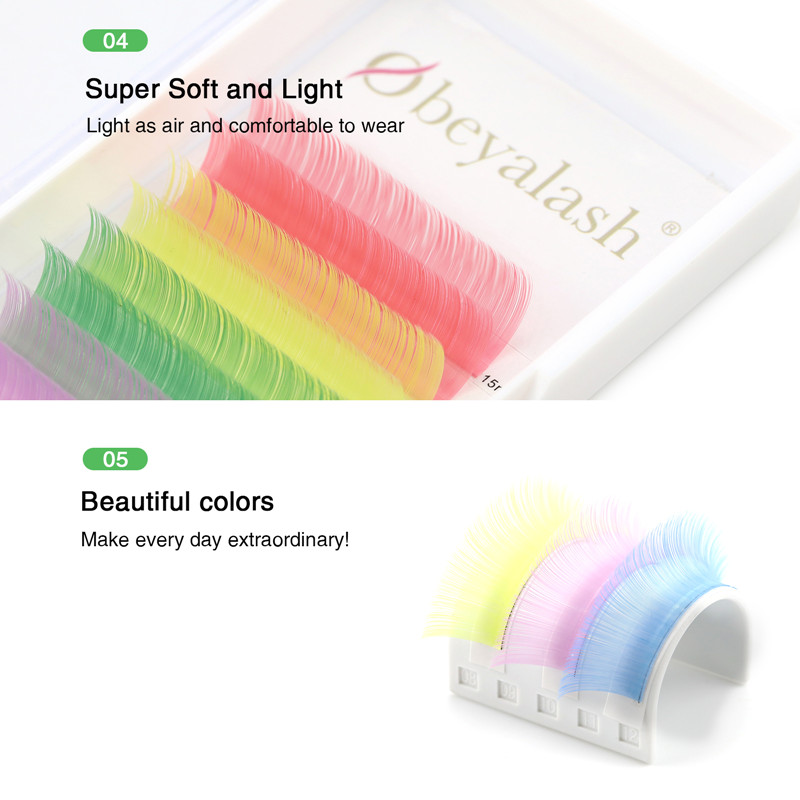 Private label colored eyelash extensions for wholesale
You can do private label papercards, print your logo and pattern you like

You can select lash boxes you want, plastic box and paper boxes both ok

Colored lash extension you can custom the colors you like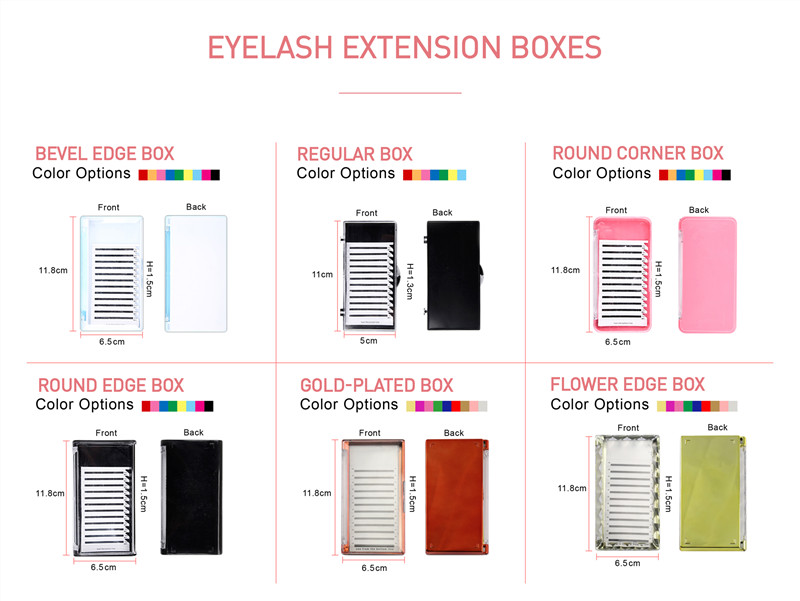 Private label colored eyelash extensions related lash tools
we also offer lash related lash tools, such as lash glue, primer, remover, tweezers, lash brushes and
lash palettes. And we also can do private label lash tools.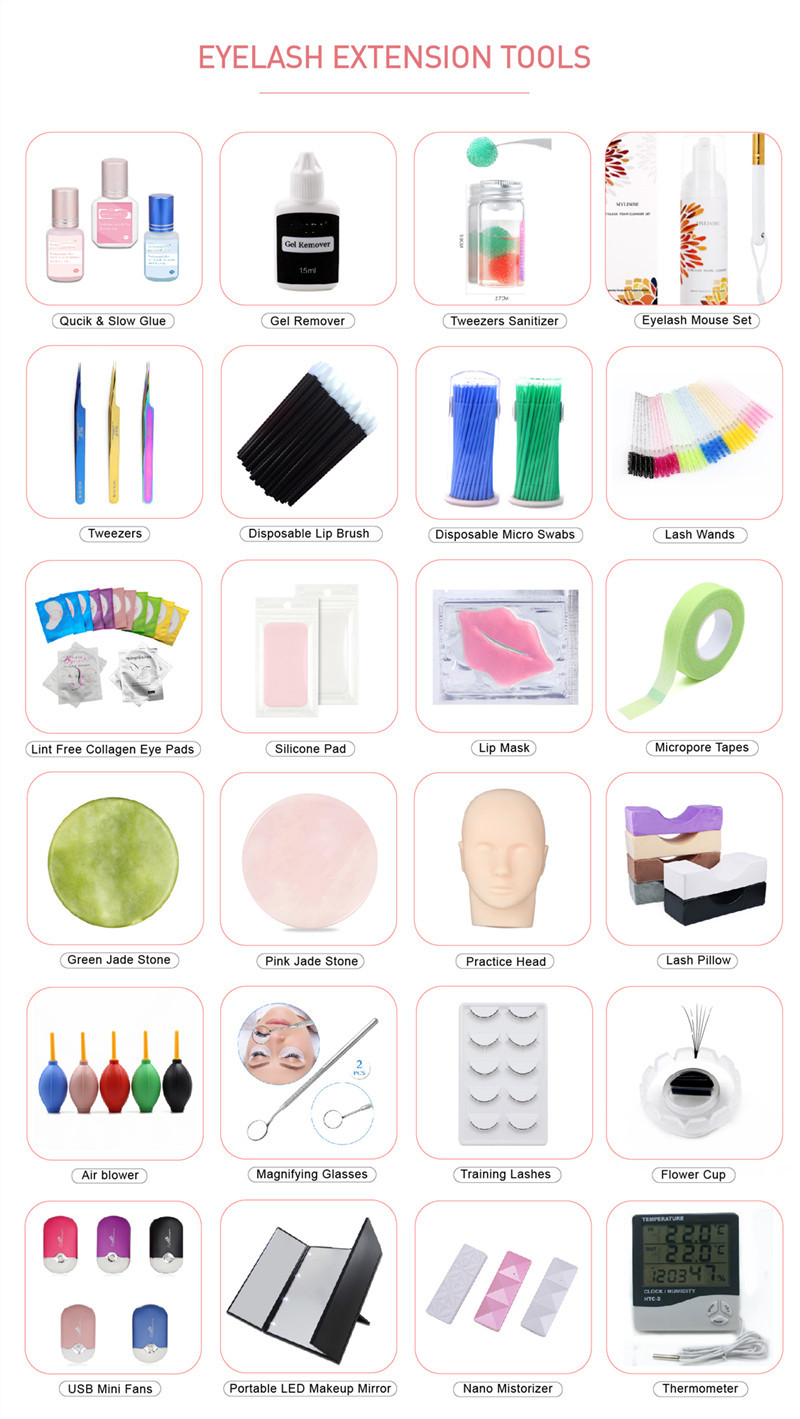 You may also like
Premium Korean PBT material Individual lash extensions US XJ79
Private label Rapid blooming lash easy fan XJ77
Lash extension academy lash tools lash training kit include lash supplies with private label XJ76
Inquiry for 2021 best selling wholesale lashes premade fans eyelash extensions eyelash wholesale distributor USA XJ