Amazon Hot Colored Lash Extensions
Lash extensions have become increasingly popular in recent years, and for good reason. They can
add length, volume, and curl to your natural lashes, giving you a beautiful and dramatic look. But
have you ever considered adding a pop of color to your lash extensions? Colored lash extensions
are a fun and unique way to enhance your look and express your personality. There are colored
lash extensions hot on Amazon, here we will introduce OBEYA colored lash extensions.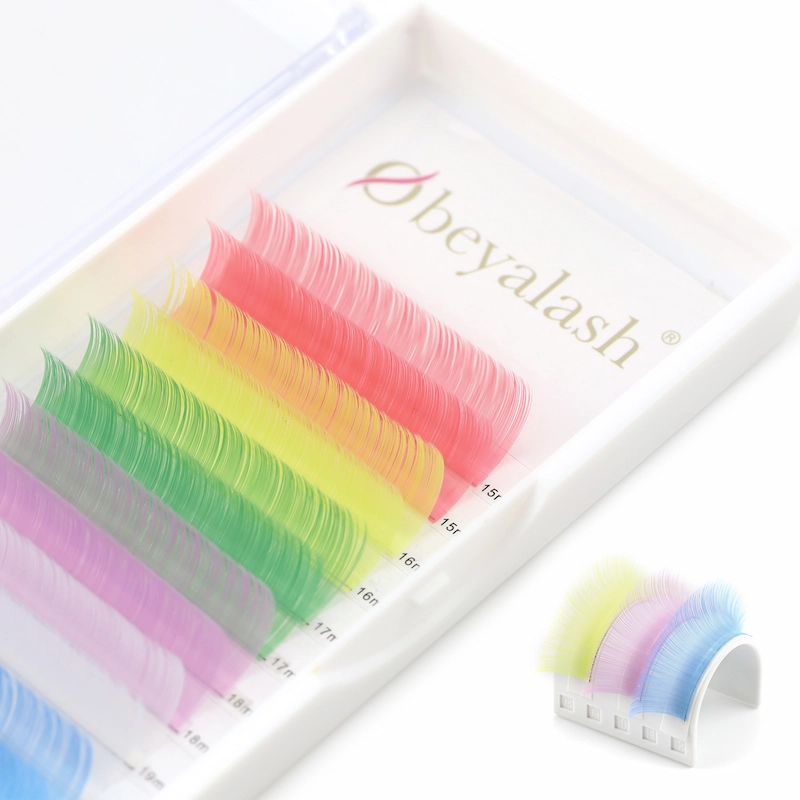 OBEYA Colored Lash Extensions introductions
Product name
Colored lash extensions/Colorful lash extensions/Pink lash extensions and so on.
Material
Korean PBT
Colors
We have 40 different colors, hot colors White Pink Red Golden Yellow Green Blue Purpleall have.
Thickness
0.07 0.10 0.12 0.18
Curl
J B C CC D DD
Lengths
5-25mm
Advantages

40 colors for customers select;

Each patch keep good color consistency;

Premium black PBT material,No plastic feeling;


A Fun and Unique Way to Enhance Your Look.
OBEYA Colored Lash Extensions Advantages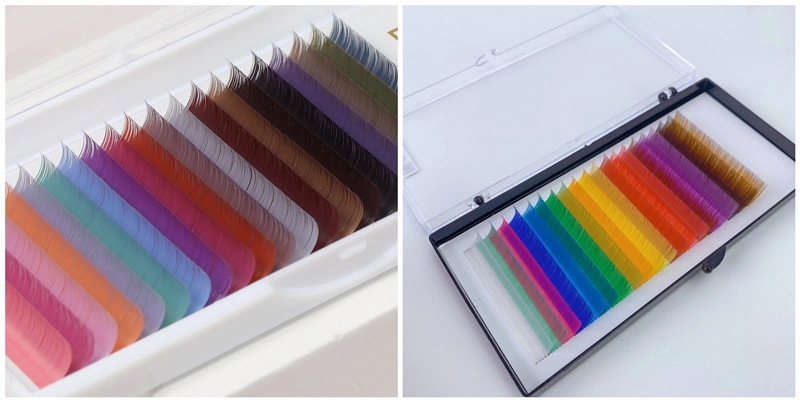 Firstly, you see we have 40 colors for your choice,you always find the color you like.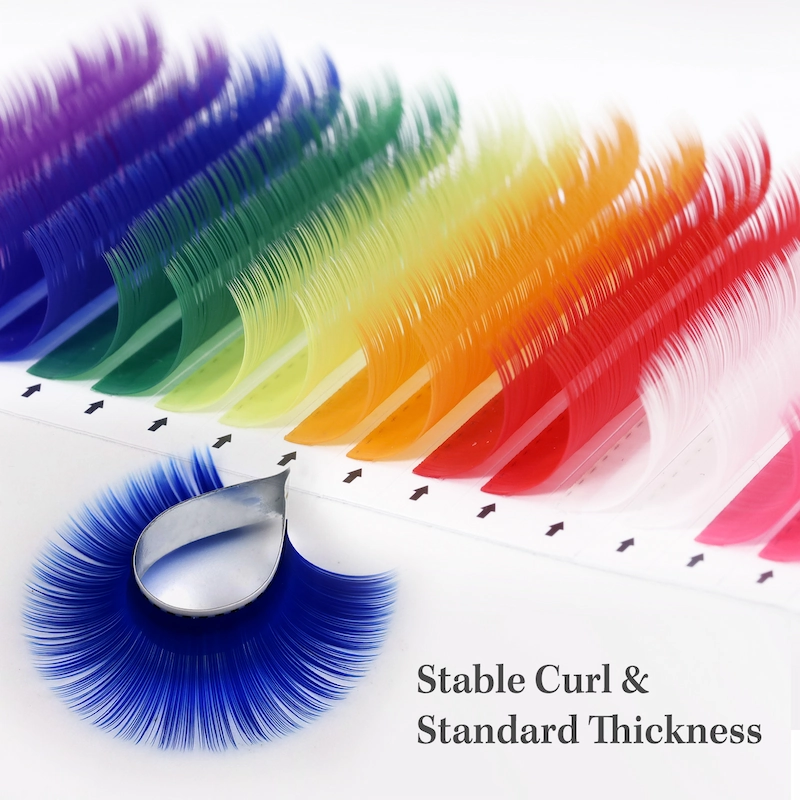 Secondly, each patch order we keep good color consistency. OBEYA have strict quality control
measures in place to ensure that each batch of colored lash extensions meets their high standards.
This includes testing the color consistency, durability, and safety of the lash extensions before
they are released for sale.
Thirdly, OBEYA Colored lash extensions are typically made from high-quality synthetic fibers, no
plastic feeling, which are known for their durability, flexibility, and softness. These materials are
carefully selected to ensure that they are safe and comfortable for use around the delicate eye area.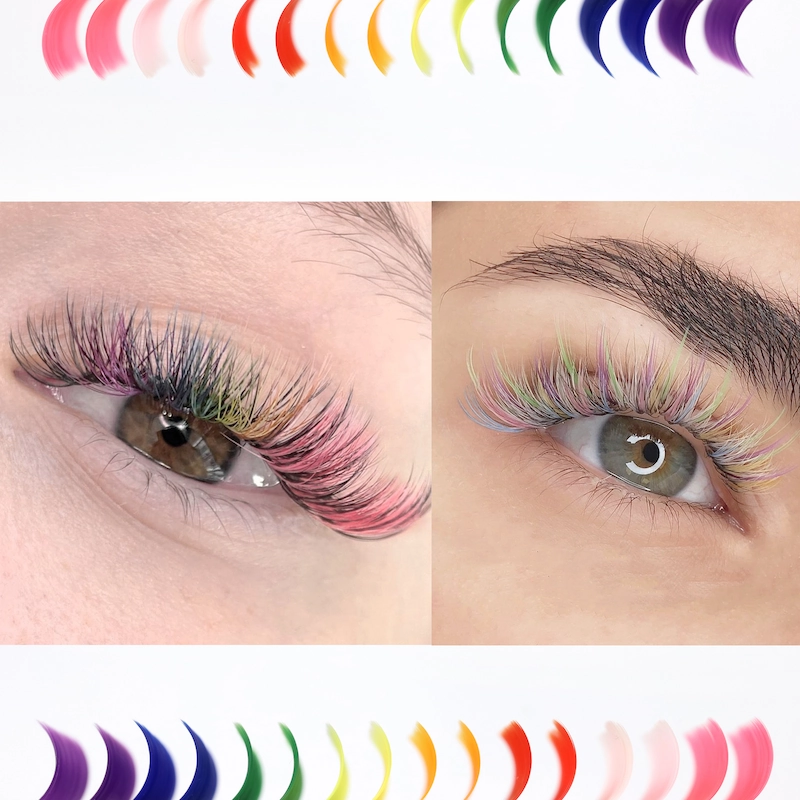 At last, OBEYA colored lash extensions are a fun and unique way to express your personality and
enhance your look. They can add a pop of color to your eyes and make them stand out. Colored
lash extensions can also be a great option for special occasions, such as weddings, parties, or festivals.
They can complement your outfit and add a playful touch to your overall look.
OBEYA Colored Lash Extensions with private label
We also can do private label colored lash extensions, you can do mix colors lash trays or single
color lash trays. Then you can do private label paper cards for each lash tray. For the lash trays
you can do plastic lash trays or magnetic lash box.
For example, Lily want to do private label colored lash extensions.
Firstly, she need confirm the sizes she want, the colors, thickness, curl and lengths.
Then she need create a logo, send to us. We can design the papercards which lash extensions
are stick on. After confirm the papercards design, we can start print papercards.
The lash box, Lily select a plastic tray to put on the lash.
Then at last, production put lash on papercards, put papercards in the lash box. Finished.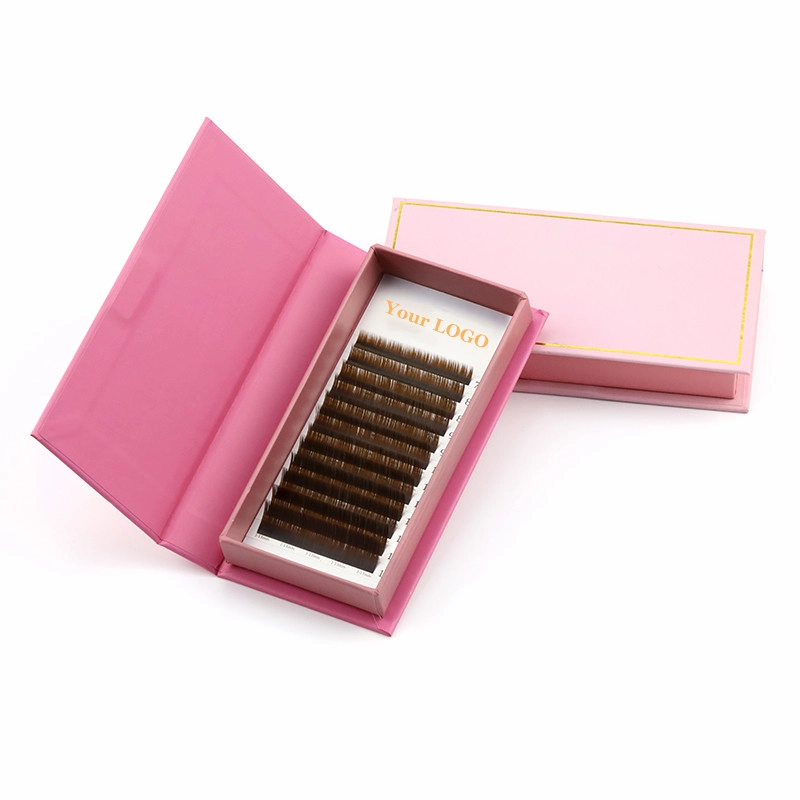 OBEYA Colored Lash Extensions related lash tools
Beside lash extensions we also have lash extension related lash accessories, such aslash glue,
bonder, primer, gel remover and lash shampoo. You can contact us for catalogue.
CONTACT ME for more details.
Monica:
Whatsapp: +86 185 6261 5183
FAQ:
Q: What are colored lash extensions? A: Colored lash extensions are a type of eyelash
extensions that come in various vibrant colors. They are applied to your natural lashes
to add a pop of color and enhance your overall look.
Q: How are colored lash extensions different from regular lash extensions? A: The main
difference is the color. Regular lash extensions are typically black or brown, mimicking
the natural color of lashes. Colored lash extensions, on the other hand, come in a wide
range of colors, allowing you to experiment with different looks and express your individuality.
Q: How long do colored lash extensions last? A: The longevity of colored lash extensions
is similar to regular lash extensions. They can last anywhere from 2 to 4 weeks, depending
on your natural lash growth cycle and how well you take care of them.
Q: Can I choose the color of my lash extensions? A: Yes, you can choose the color of your l
ash extensions. Most salons offer a variety of colors, including blue, green, purple, red, and
more. You can discuss your preferences with your lash technician and select the color that
suits your style and desired look.
Q: Are colored lash extensions safe? A: When applied by a trained and experienced lash
technician, colored lash extensions are generally safe. However, it's important to ensure that
the adhesive and colored lashes used are of high quality and suitable for your eyes. It's
recommended to visit a reputable salon that follows proper hygiene and safety protocols.
You may also like
Premium Korean PBT material Individual lash extensions US XJ79
Private label Rapid blooming lash easy fan XJ77
Lash extension academy lash tools lash training kit include lash supplies with private label XJ76
Inquiry for 2021 best selling wholesale lashes premade fans eyelash extensions eyelash wholesale distributor USA XJ