Hot Pointy base middle tape premade fan lash in US and South Africa
Pointy base middle tape premade fan is very hot in US and South Africa, premade fan allows lash
artists to complete the lash extension process more quickly, pointy base premade fan make process
easier and fans are more light weight which make customers more comfortable feeling.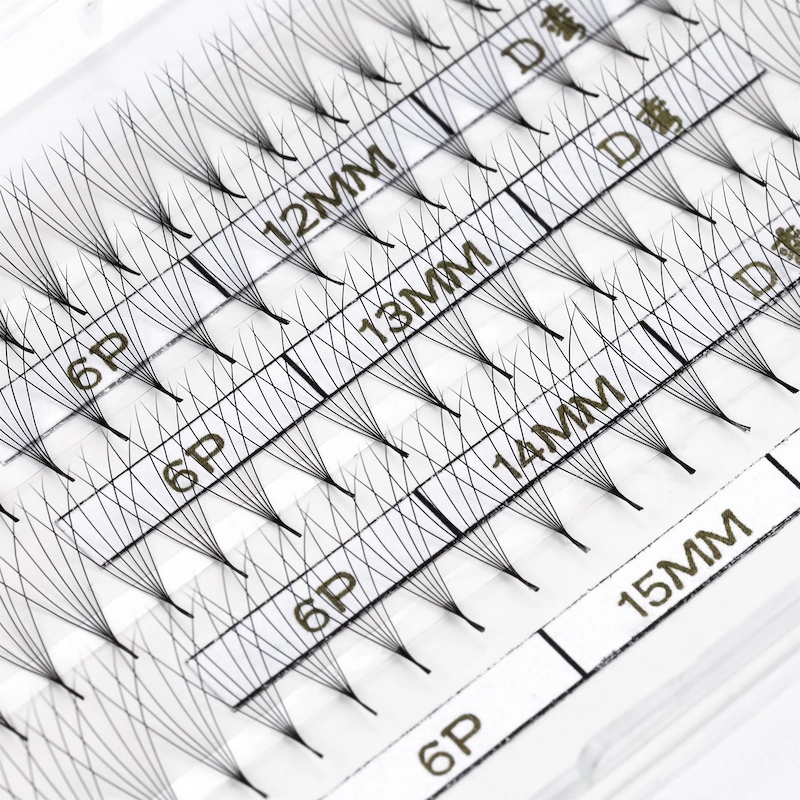 Pointy base middle tape premade fan lash introductions
Product: Pointy base middle tape premade fan lash
Thickness: 0.03 0.05 0.07, we introduced new types 0.03 0.05 premade fan
Curl: C curl and D curl,but we can custom B/CC/DD/L curl
Lengths: 8-15mm
Advantages: Pointier base than usual pointy base premade fan;
beautiful fan look.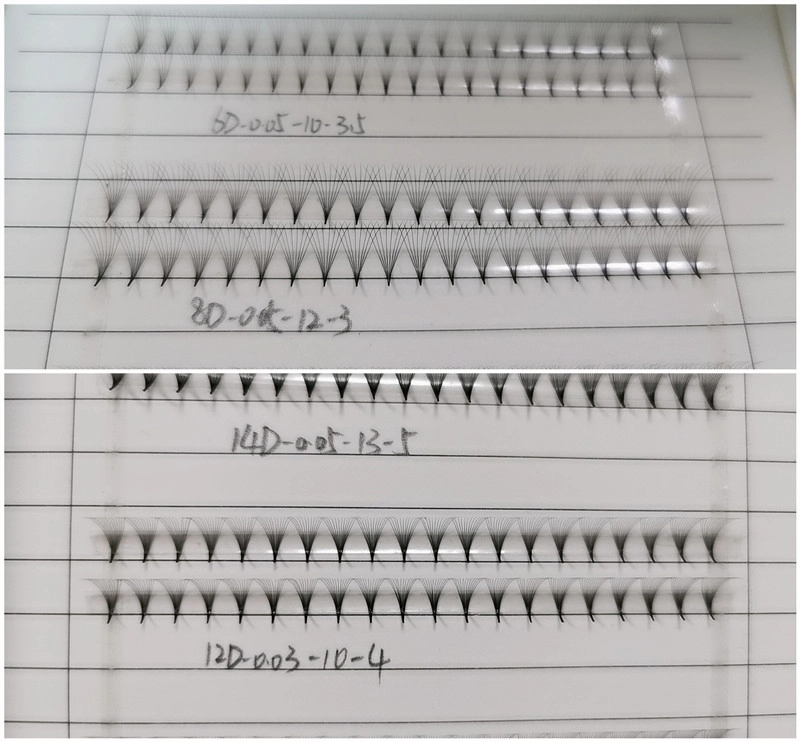 Pointy base middle tape premade fan lash Advantages
1) Pointier base: you see OBEYA new material the stem are very thin, thin base are much easier to
apply on real lash and customers will have better feeling. For beginners or less experienced lash
artists, the pointy base premade fan is an easier option to work with. They provide a simpler application
process, reducing the chances of making mistakes.
2) Beautiful fan look: OBEYA pointy base premade fan lash are with very beautiful fan, you see
the space between eash hair are same which create a perfect lash extenions look.
3) Time efficiency: The design of the pointy base premade fan allows lash artists to complete the
lash extension process more quickly. Compared to hand-making fans, premade fans save a significant
amount of time and effort.
4) Consistency: The pointy base design of premade fans ensures that each fan has a consistent
shape and size. This means lash artists can maintain a consistent look and effect throughout the
process, providing a more professional and uniform lash extension service.
5) Variety: Pointy base premade fans offer a range of different fan styles and effects, catering to
the diverse needs and preferences of clients. Whether it's a natural, voluminous, or cat-eye effect,
the appropriate pointy base premade fan can be selected to achieve the desired look.
Pointy base middle tape premade fan lash with custom package
We OBEYA now offer different pacakges for pointy base middle tape premade fan lash, regualar
plastic box with 12 rows, 16 rows; XL tray with 12 rows and 16 rows; Loose fan.

We can do private label papercards. And papercards which we put your logo on can be designed.
You can send us your logo, we do designfor you. And we also can put your Instagram, Facebook
and website.
CONTACT ME for more details.
Monica:
Whatsapp: +86 185 6261 5183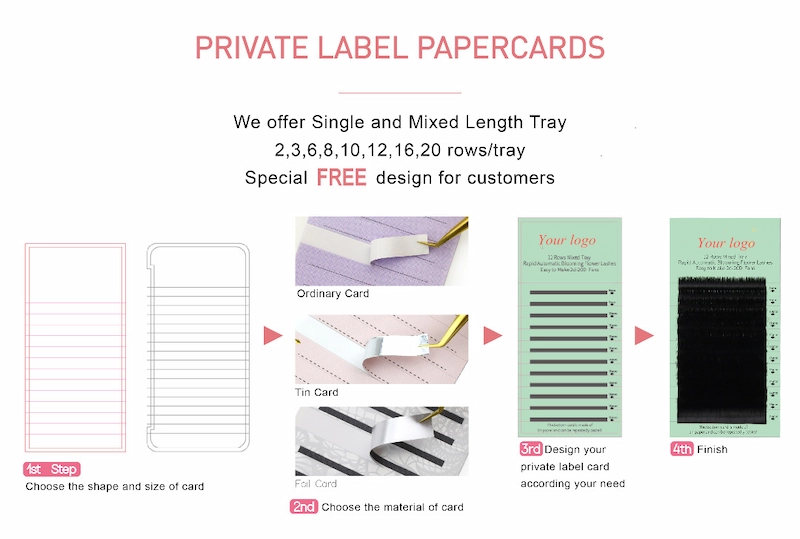 FAQ:
Q: What are premade fan lashes?
A: Premade fan lashes are a type of eyelash extension that come pre-made in a fan shape. They
are designed to give a voluminous and dramatic look to the lashes.
Q: How are premade fan lashes different from individual lashes?
A: Unlike individual lashes, which are applied one by one, premade fan lashes are already pre-made
into a fan shape. This makes the application process quicker and easier, as multiple lashes can be
applied at once.
Q: How are premade fan lashes applied?
A: Premade fan lashes are typically applied using a special adhesive. The fan is carefully placed on
top of the natural lashes, adhering them together. The process requires precision and should ideally
be done by a trained professional.
Q: Can I apply premade fan lashes myself?
A: While it is possible to apply premade fan lashes yourself, it is generally recommended to have
them applied by a professional. They have the expertise and experience to ensure proper application
and minimize the risk of damage to your natural lashes.
Q: How long do premade fan lashes last?
A: The longevity of premade fan lashes can vary depending on factors such as the adhesive used,
aftercare, and individual lash growth cycle. On average, they can last anywhere from two to four weeks
before requiring a touch-up or removal.
You may also like
Premium Korean PBT material Individual lash extensions US XJ79
Private label Rapid blooming lash easy fan XJ77
Lash extension academy lash tools lash training kit include lash supplies with private label XJ76
Inquiry for 2021 best selling wholesale lashes premade fans eyelash extensions eyelash wholesale distributor USA XJ