Wholesale small half eyelash corner handtied lash
Small half eyelash now are become more and more popular dear, you will see many small half
lash on Amazon or some lash brand. So wholesale such kind lash have good sales.
And handtied silk lash price lower which is no need too much budget.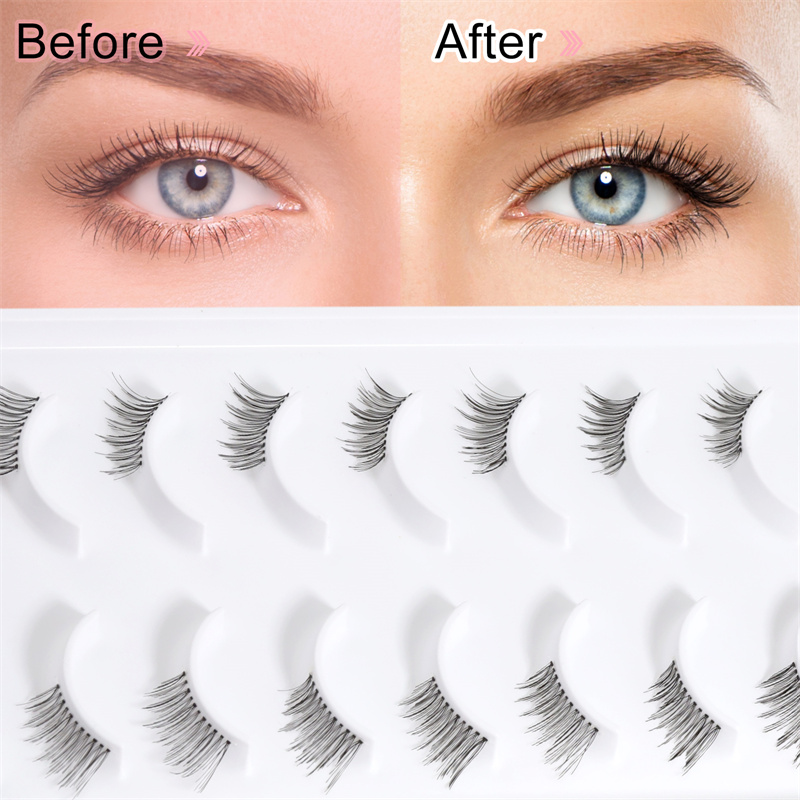 Small half eyelash corner handtied lash introduction
You see this small half eyelash are handtied have several knots on the lash bond which is
a very popular style.
After wearing the half lash, it is stacked to the outer corner of your eyes, your real lashes
still in the inner corner of eyes, looks like more real and fantastic. And this looks like your
real lash.
Lash material are synthetic hair, band is clear band fish wire material which are all vegan
and cruelty free.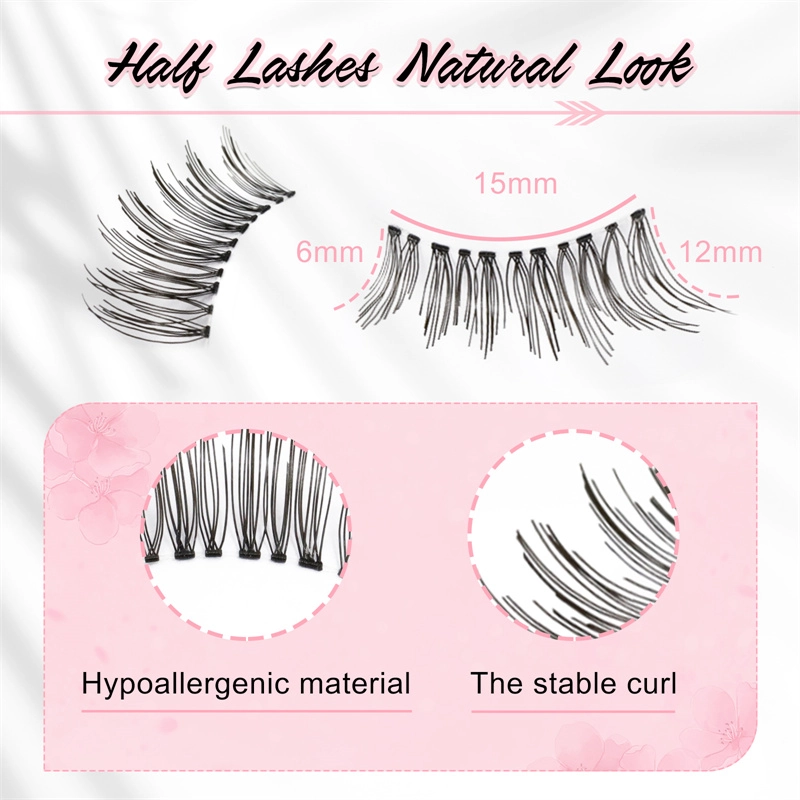 Small half eyelash corner handtied lash Advantages
Small half eyelash corner handtied lash biggest advantages is light weight, clear band itself is light weight. Add it's
half lash, the weight will be less. So such lashes featured soft thin clear lash band, comfortable and lightwieght,
feel nothing on your eyes.
Another point, OBEYA clear band half lash can do like DIY Lashes. This half lashes can be cut as cluster lashes
extension, provide you a nice makeup. Some make up artists stack it to your false eyelashes to add volume, give
you a charming effect.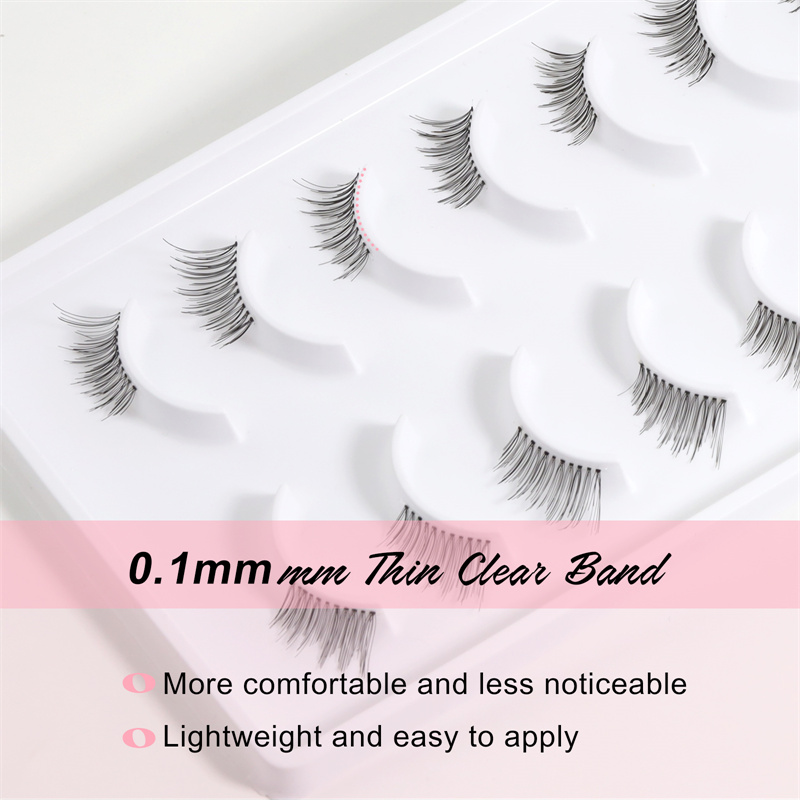 Small half eyelash corner handtied lash with private label
You see OBEYA small half eyelash corner handtied lash we do 10 pairs kit. Such lash price lower
and customers usually stock more as for daily makeup use. But you also can do one pair pack
with paper box. We can do custom paper box, magnetic box with your logo. If you want luxury
look, you can do magnetic box.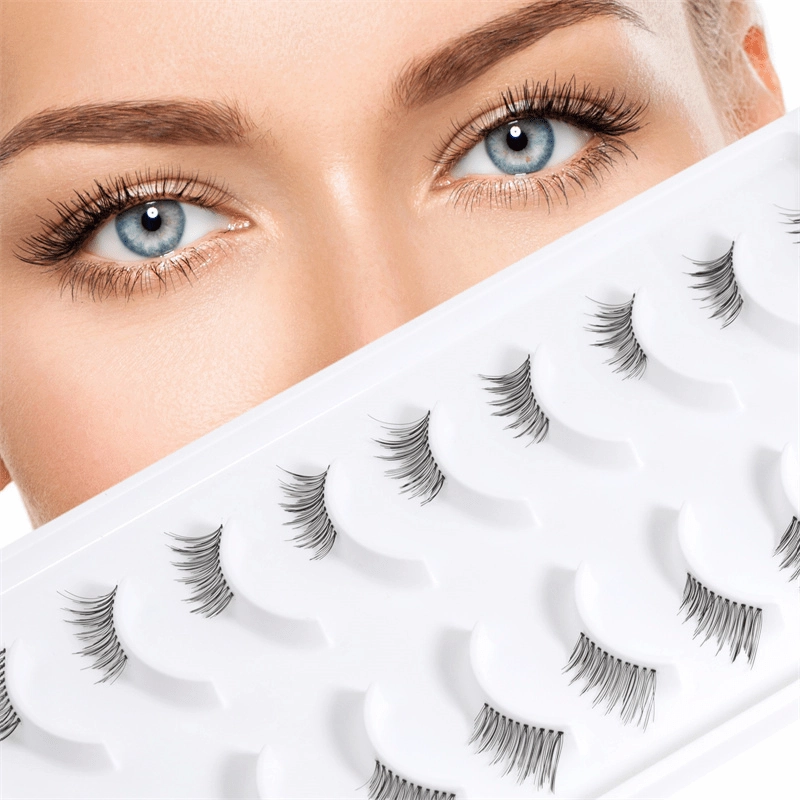 Small half eyelash corner handtied lash related lash tools
Beside lashes we also have lash tools, such as lash glues, lash applicators and lash tweezers.
And lash tools we also can print logo and do custom package box. You can contact me for
more details.
CONTACT ME for more details.
Monica:
Whatsapp: +86 185 6261 5183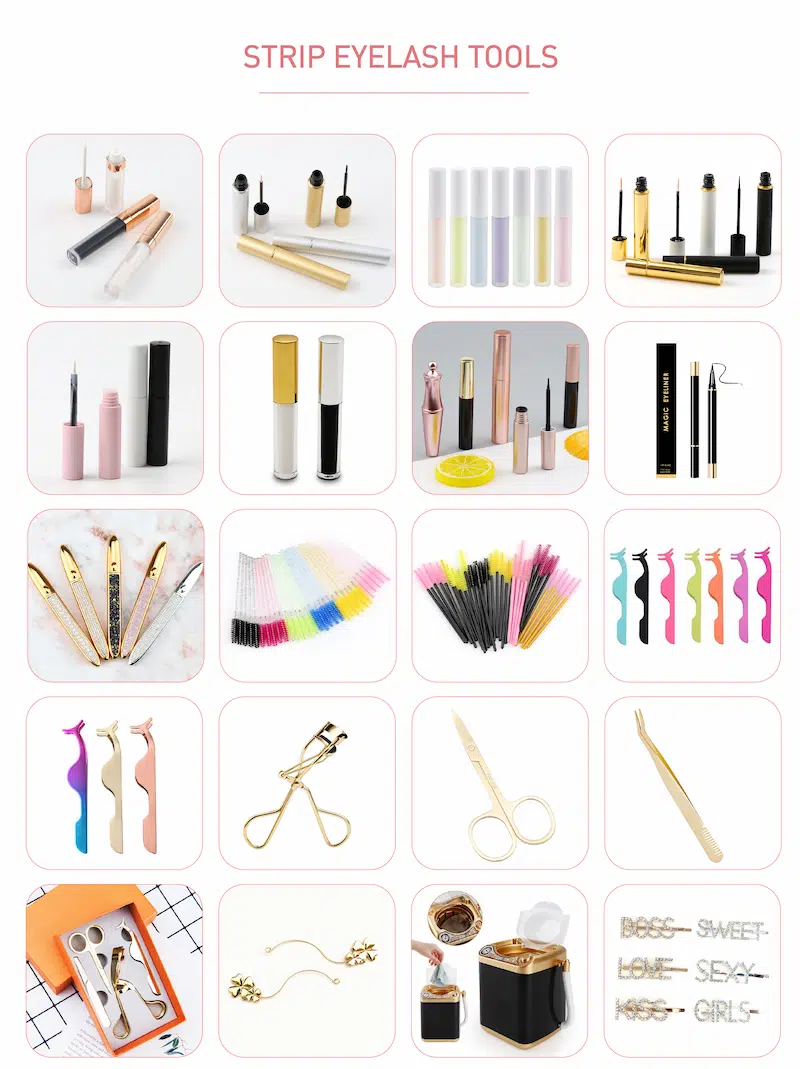 You may also like
Wholesale popular silk faux mink vegan eyelashes with logo XJ92