LOOK!There have most popular POINTY BASE Pre Made Fans!!
Wholesale Pre Made Fans Lashes Individual Eyelash Extensions Private label
Pre Made Fans Lashes Individual Eyelash Extensions sell very well, with a coarseness of 0.07*0.10mm, a curvature of c&d, and a number of 3D, 4D, 5D, etc. we have our own production plant, which can accept customization
You can send us your logo, our designers will design label card for you.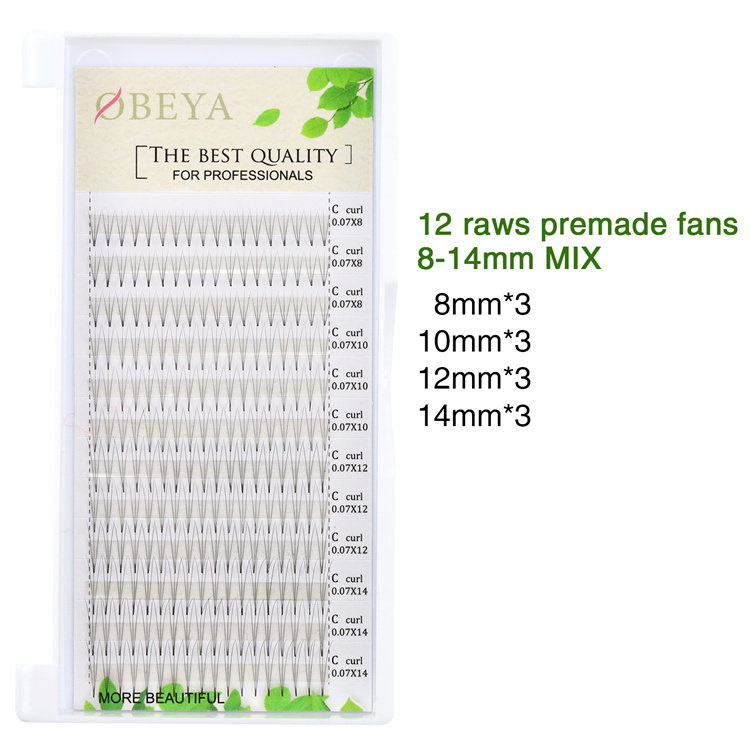 Pre Made Fans Lashes Individual Eyelash Extensions Details Display
Nature 3D premade fans have 2 different lenath,the middle eyelashes are two millilimeters shorter than the rest customer show using camellia premade fans you can get a more
The eyelashes are natural, not thick and light. After wearing them, the eyes will look bright and bright
Pre made Lash Fans Specially treated the Curl : Premade fans have been double heated during manufacturing to have the flexibility resembling a natural lash so holding the perfect curl and not easy to lose their curl .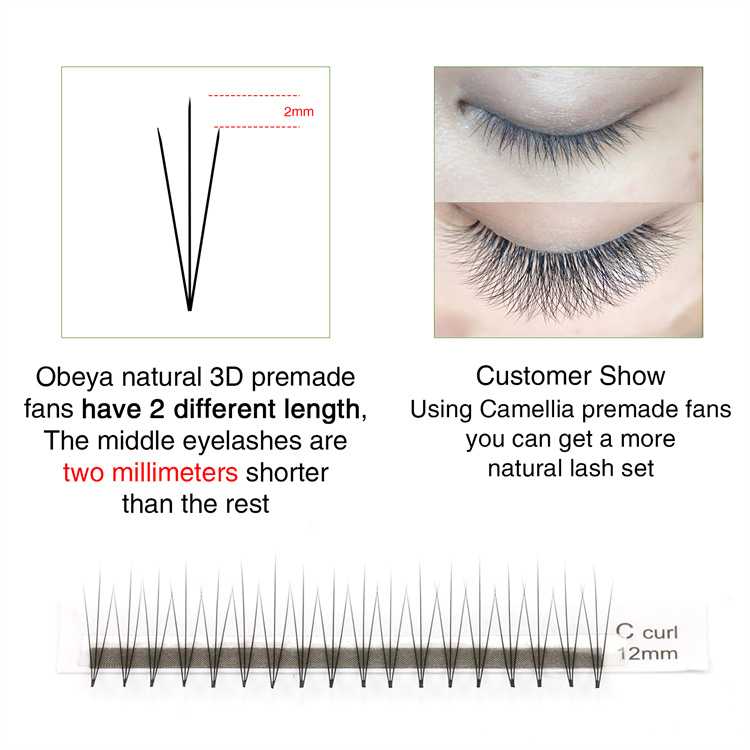 How to get eyelashes?
when you are picking up the lash fans. please picking them up from the base.
if you picking them up from the top you may have issues with kinking in the lashes and sometimes.
you can even leave half of the fan on the tape.
Premade Fans Eyelash Extensions Specially treated root : We use a unique double heat bonding method to ensure an ultra light-weight lash without compromising strength and Ultra-thin base .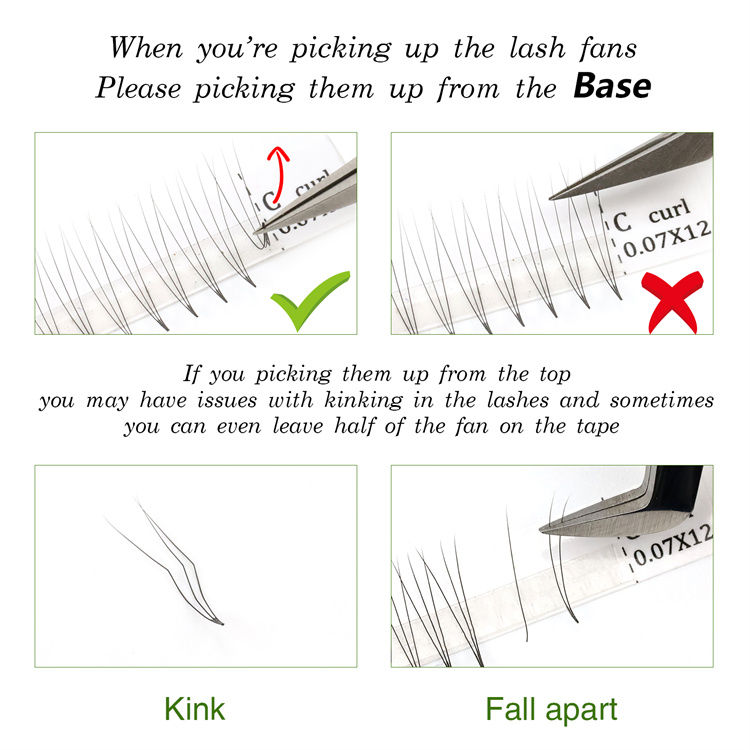 Very easy to use : Premade volume eyelash extensions are great for creating a full, fluffy volume look. Suitable for Salon and professional Lash Artist.
Our strengths
We have Wholesale price for All lashes and Lash Suppliers and can do your private label ,if you need please contact me !
We are a leading supplier and manufacturer in Qingdao China which provides premium eyelash extensions, eyelash tools, private label packaging, etc.
Absolutely, Welcome to visit our factory, we guarantee the best price for visiting customers.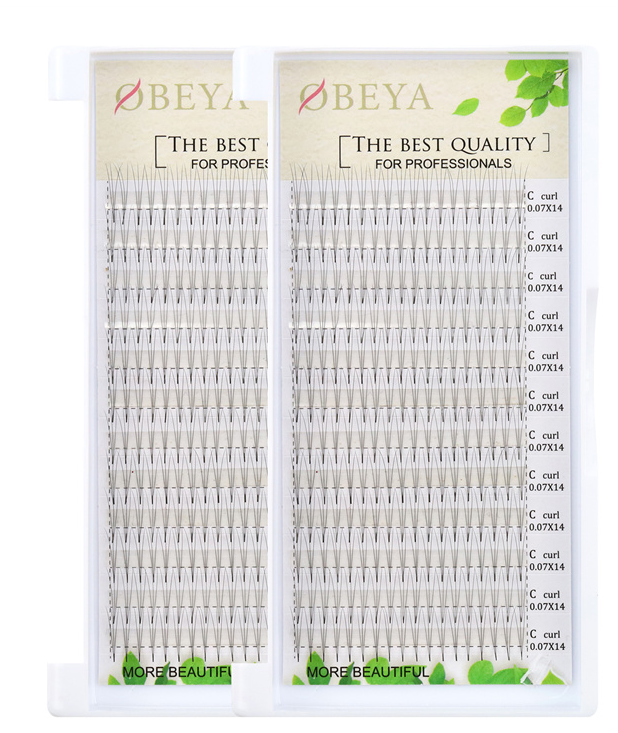 Private Label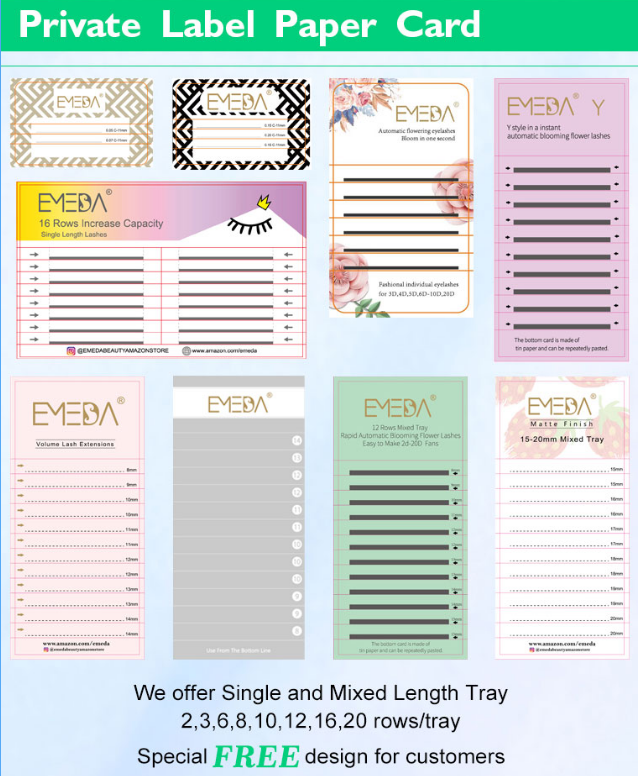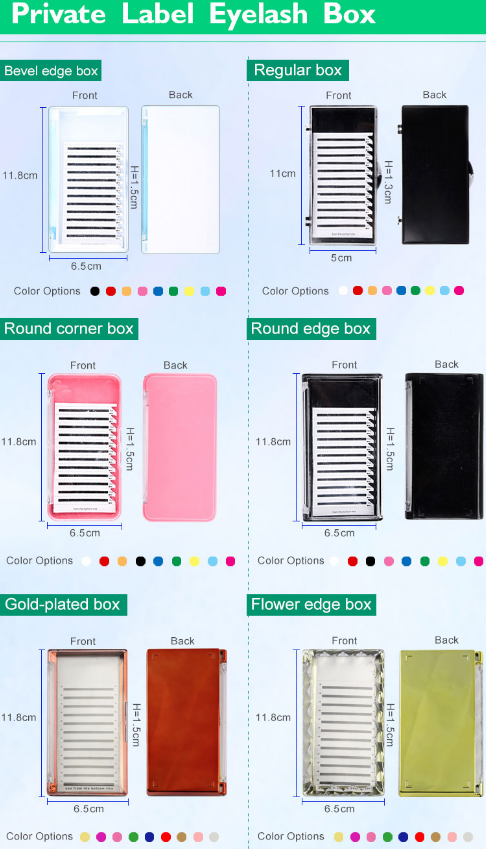 You may like


Contact us for more details
Whatsapp:18562611508
Email:sales06@emedaeyelash.com