Eyelash Extensions YY Lashes Easy to Application!
2022 New YY lash extensions custom wholesale in US/UK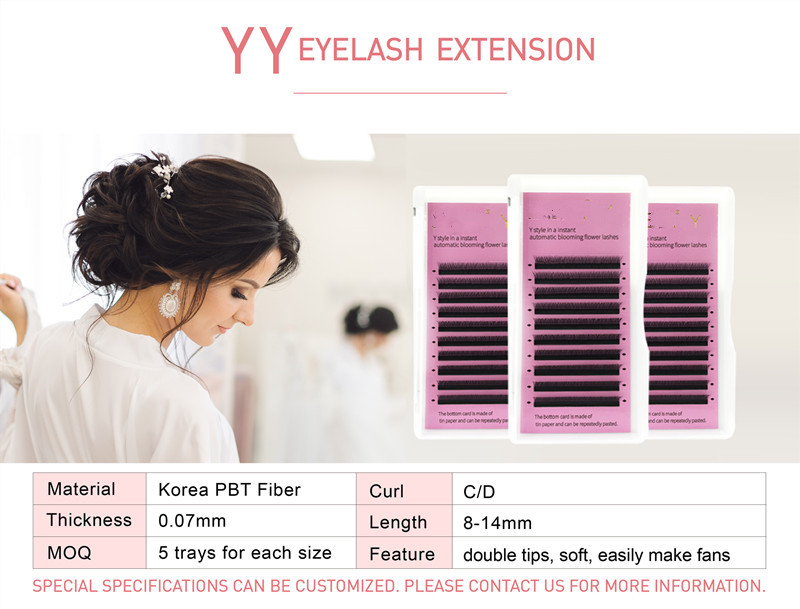 What about the length curvature of the YY false eyelash extension?
Eyelash Extensions C Curl .07mm 8- 12mm Mixed Tray Y Shape New Style Weave Premade Fans Individual Extension Eye Lashes Profesional Soft Premade Volume Fans for Supplies by EMEDA
10 ROWS Mixed Tray:8mm*1,9mm*1,10mm*2,11mm*3,12mm*3.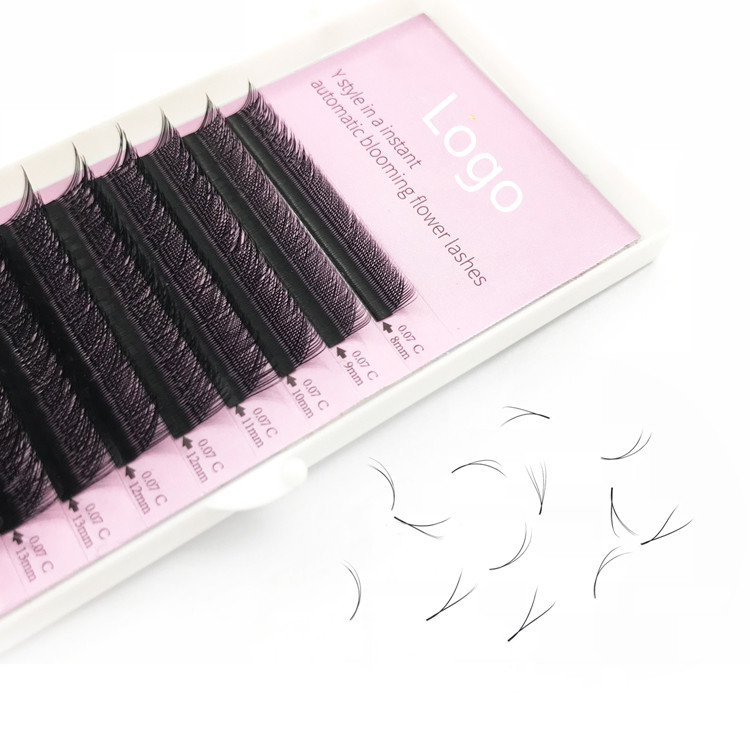 What material is the Y lash extensions made of?
Our fake eyelashes are 100% handmade,PBT materials, soft and comfortable to wear, natural, and no exaggeration to wear.
Raw materials are made of chemical fiber.Some friends stick false eyelashes, will be because the glue directly contact the skin and allergic, but choose grafting eyelashes, generally will not appear this problem.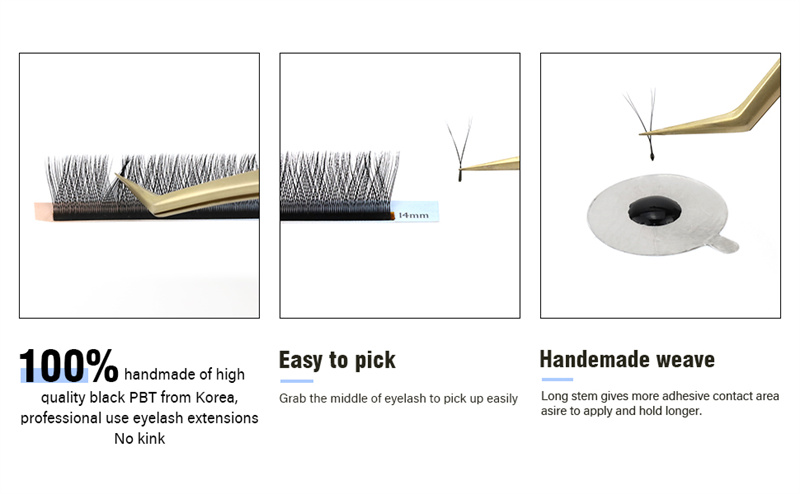 100% handmade of high quality black PBT fron Korea, professional use eyelash extensions No kink.
Grab the middle of eyelash to pick up easily
Long stem gives more adhesive contact area asire to apply and hold longer.
How does this YY eyelash feel to wear?
Our fake eyelashes are 100% handmade, artificial chemical fibers, wear naturally, have proper curvature, and can also contact us if you need different degrees of curvature.Secondly, you are also very friendly to sensitive skin. If you have concerns, you can consult us, and we will provide you with methods and attention.
About the YY false eyelashes product description!
The YY lash extension is made of Korea PBT Fiber,
Ven very soft and lightweight like your natural lashes.
The woven lashes are clear and special, the fans can

blossom directly, so customers do not need to make fans by hand.
Double tips are dense, and will give you an

attractive look.
The back strip is made of foil, easily picked up from the lash tray.

No any residue and glue on there.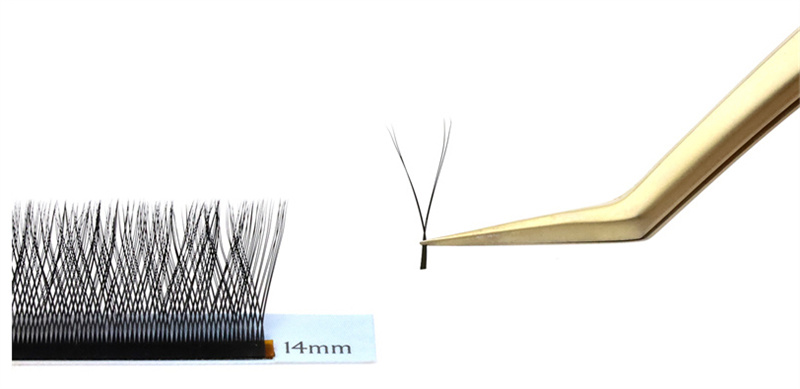 Why is it called a Y eyelash extension?

The Y lashes curve beginning after the strands split into the top part of the Y. This makes each row to appear 1mm longer than the respective row of the same curve of a classic lash strip. For example a 12mm long Y looks as long as a 13mm long classic lash of the same curve.

Curl:C Curl Thickness:0.07mm Length:8-12mm mixed tray Feature:Air double tips,handemade weave,automatic rapid blooming, Package Include:10 rows/pack
Air Double Tips The effect of grafting one root equals two Hair tip naturally dense.
How about the comfort and durability of this YY eyelash stretch?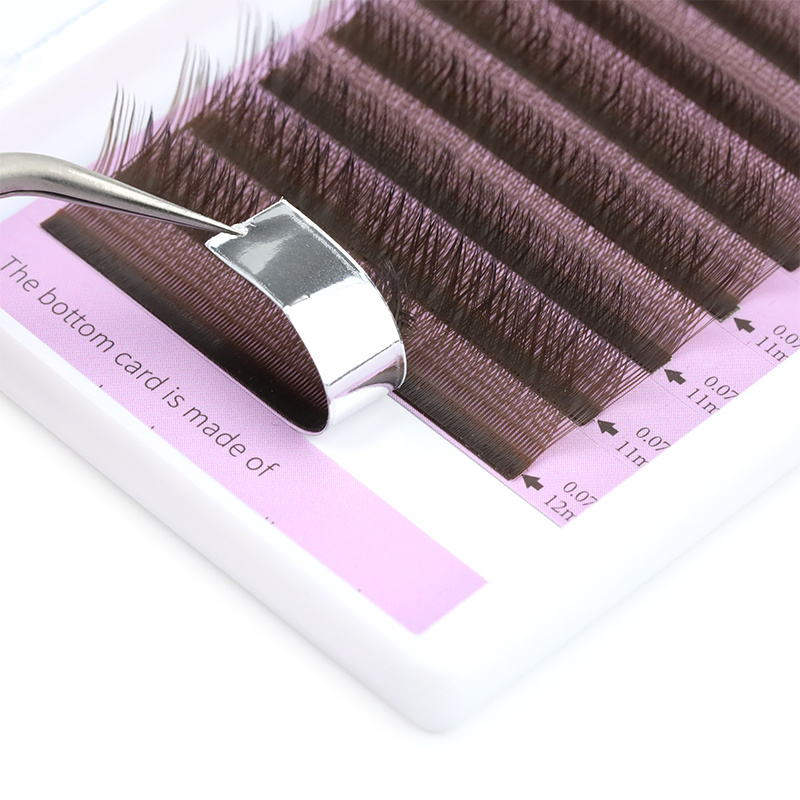 Through this picture, we can see that our overall eyelashes is very smooth, eyelash root will not appear loose root phenomenon, when we buy the product, we can first try its overall softness and texture, I believe this eyelashes will make you satisfied, come and contact us!
Do you need eyelash tools?We also have tools about eyelashes, can look at any interested?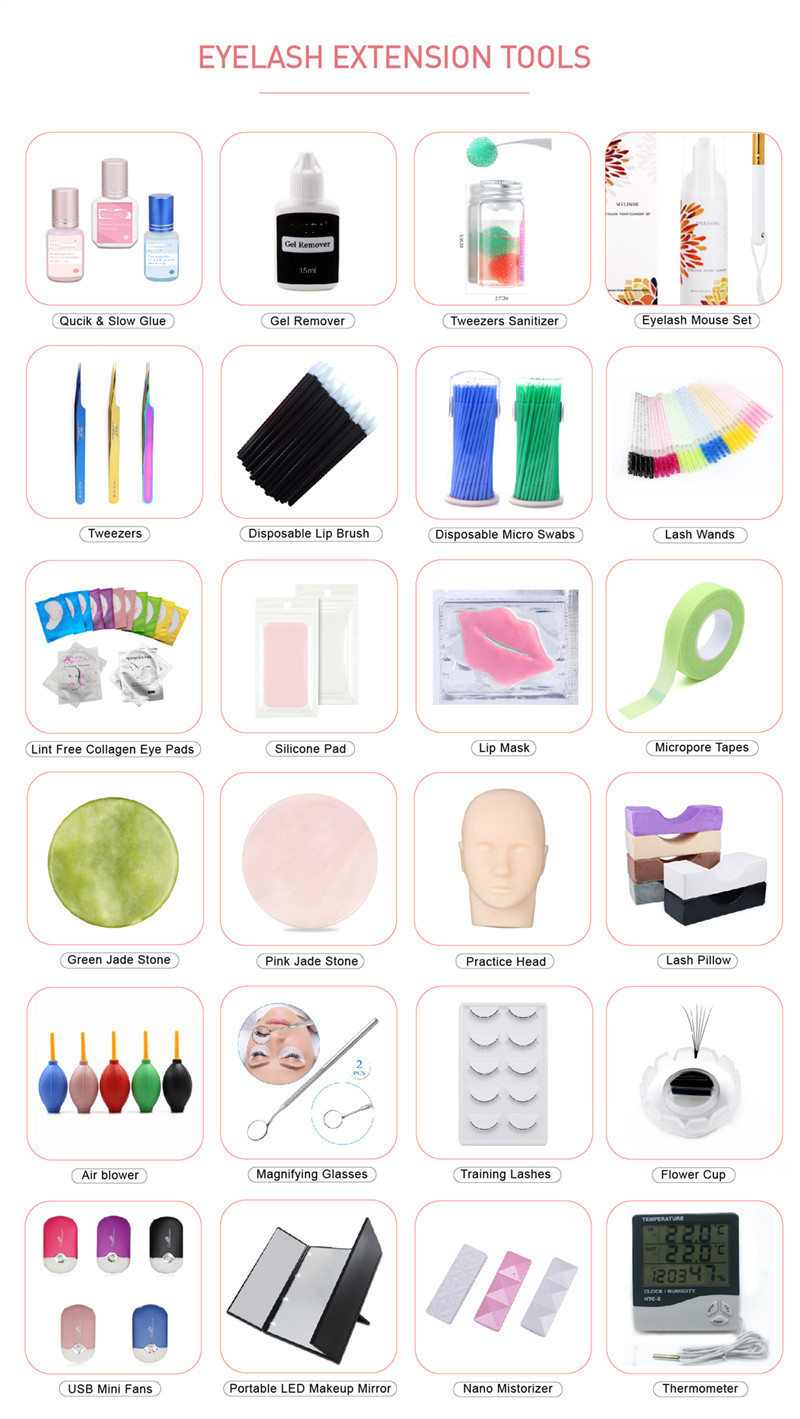 Our tweezers come in a variety of styles, you can choose to like or suitable, any collocation to provide your convenience.
Our payment method!