Wholesale New trend manga lash style Spikes cluster lash DIY lash extensions
Now cluster lashes are becoming more and more popular, production also developing more
and more styles to suite customers likes. Customers can have more styles to DIY their lashes
and have more fun. So wholesale such lashes will lead good sales.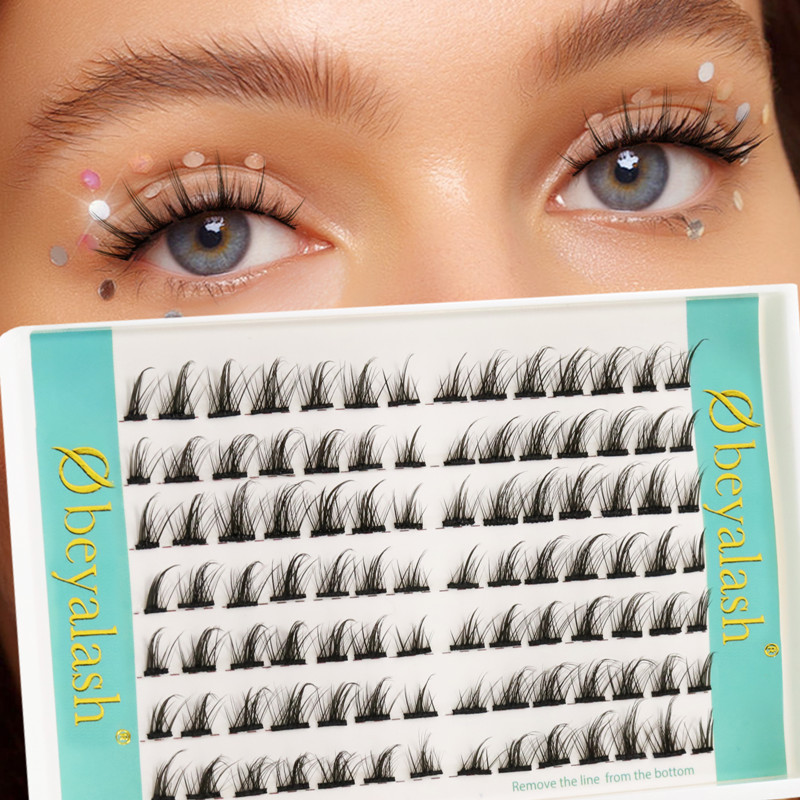 Spikes cluster lash DIY lash extensions introduction
This cluster lash style have a spike part with small lash hair, you see we arrange 7pcs of each.
You can pick the length suite you and use different quantity to create different lash look which
also have a lot of fun and excited.
The cluster lash use hand-made of the highest quality Korean fiber, vegan, cruelty-free, and
virtually weightless. The lengths we can do 8-15mm mix length, ultra-light, tapered end,
comfortable to wear, bright your eyes.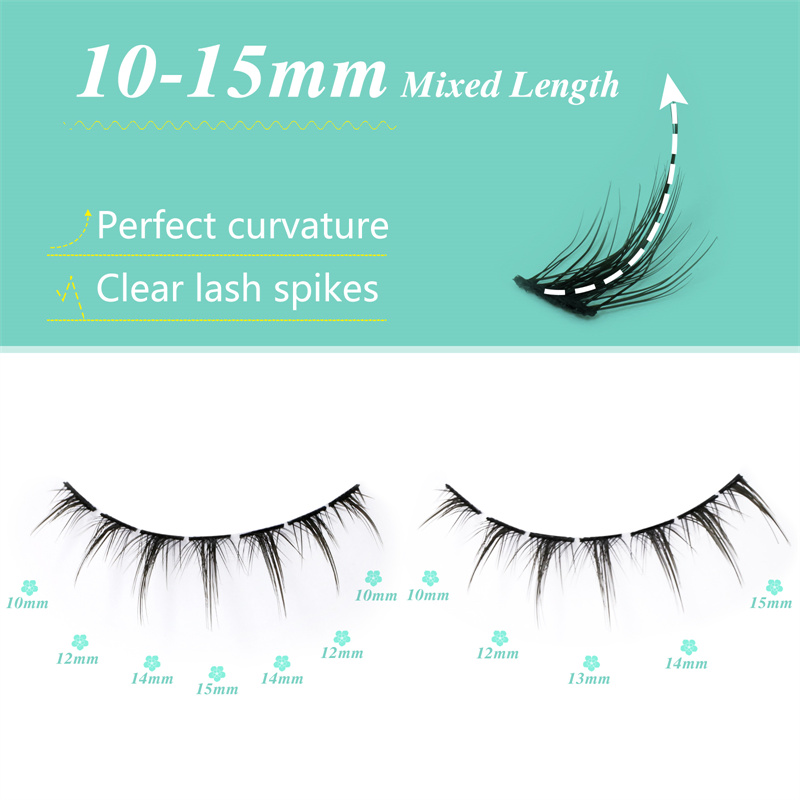 Spikes cluster lash DIY lash extensions Advantages
You can customize the eyelashes at home with different lengths and styles depending on
the occasion. Bringing salon-quality to home will save the time and money of going to the
salon.
We are constantly committed to developing more fashionable kinds eyelashes to meet the
needs of more people.
Compared with strip lashes, spike cluster lashes are more comfortable. So you can wear them
for a week time.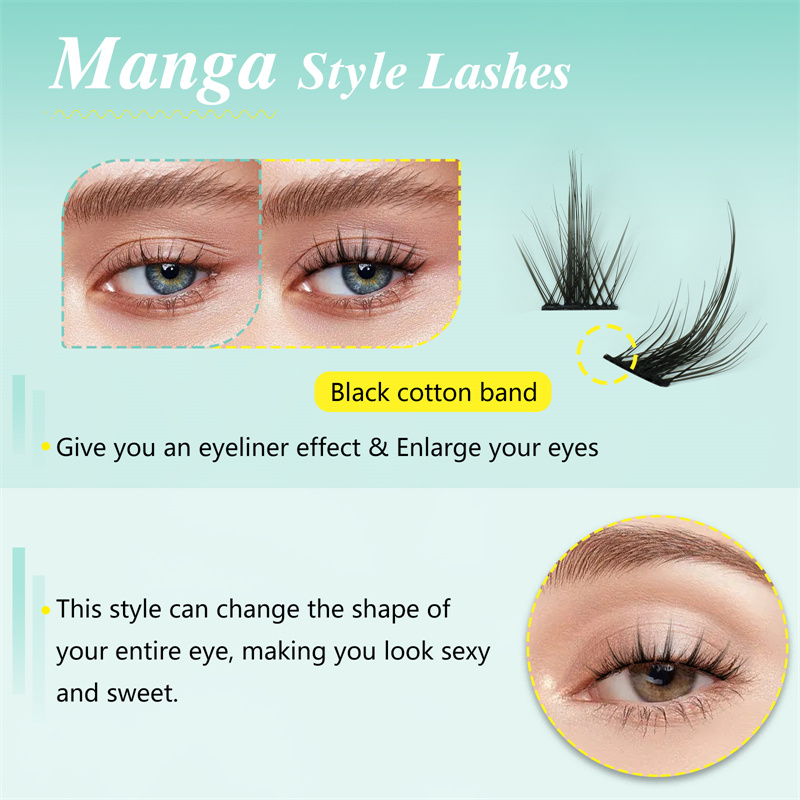 Spikes cluster lash DIY lash extensions Use info
You can save the below pictures for use info.

1. Use a curler suite your eye shape then clip from the bottom.
2. Use a brow lash applicators clip the small piece lash, pay attention the angle.
3. Apply lash glue and wait few seconds.
4. Apply to your real lash.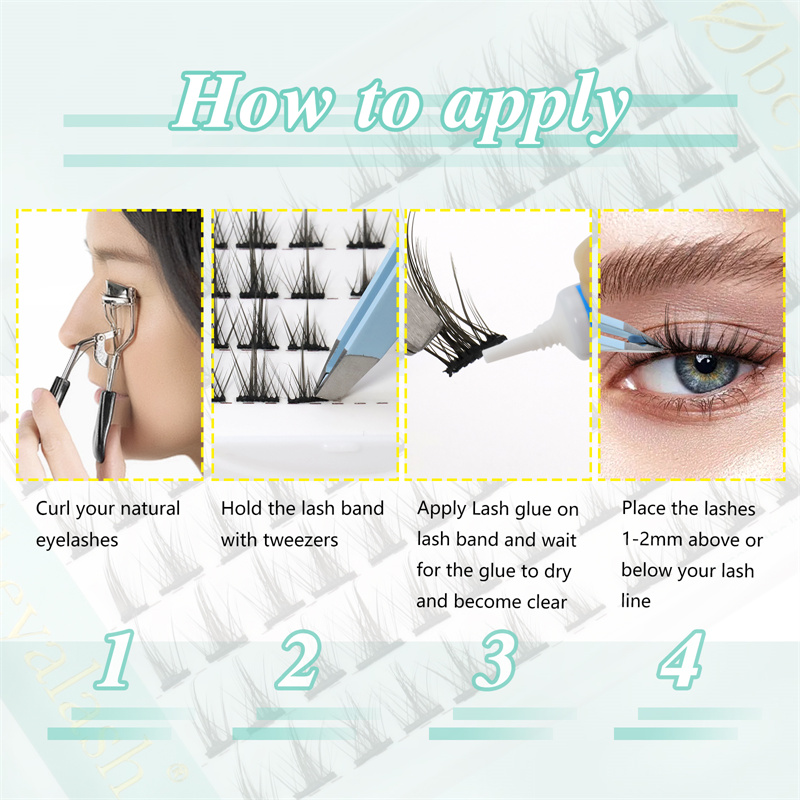 Spikes cluster lash DIY lash extensions with private label
You see our Amazon package are plastic box which can put 98pcs small pcs lash.
You also can do the quantity lash you want and do paper box and magnetic box
for the cluster lash. You can print logo, the patteren you like, social info on box.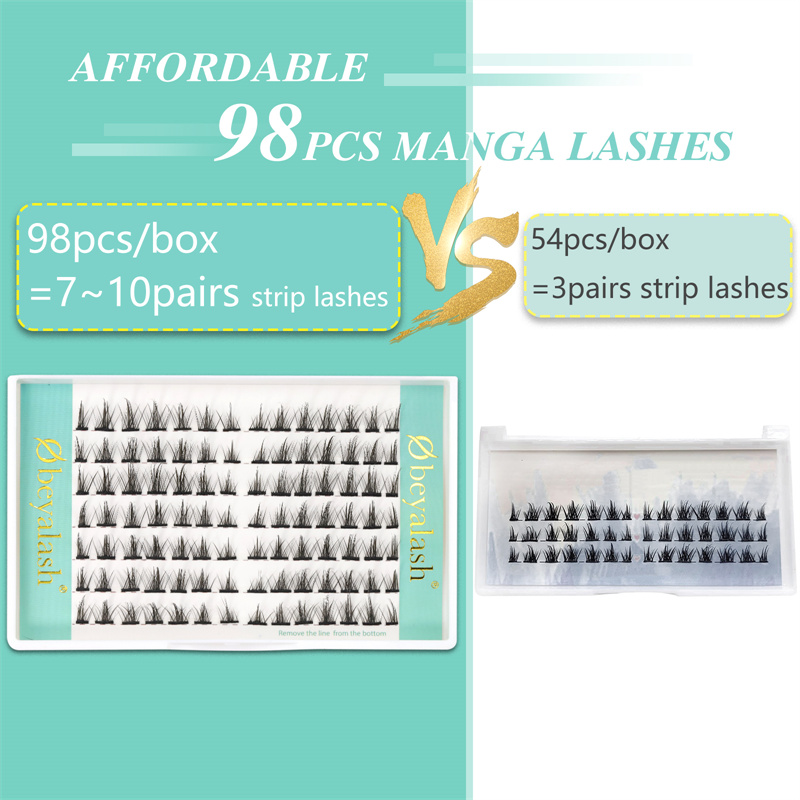 You may also like
Wholesale popular silk faux mink vegan eyelashes with logo XJ92