Wholesale DD deep curl Russia strip lashes
You can see Russia strip lashes with a deep DD curl which look like lash extenions. And
yes it is convinent for girl when can not go outside salons, they can wear such lash instead.
So this have a good market and wholesale such lashes can lead good sales.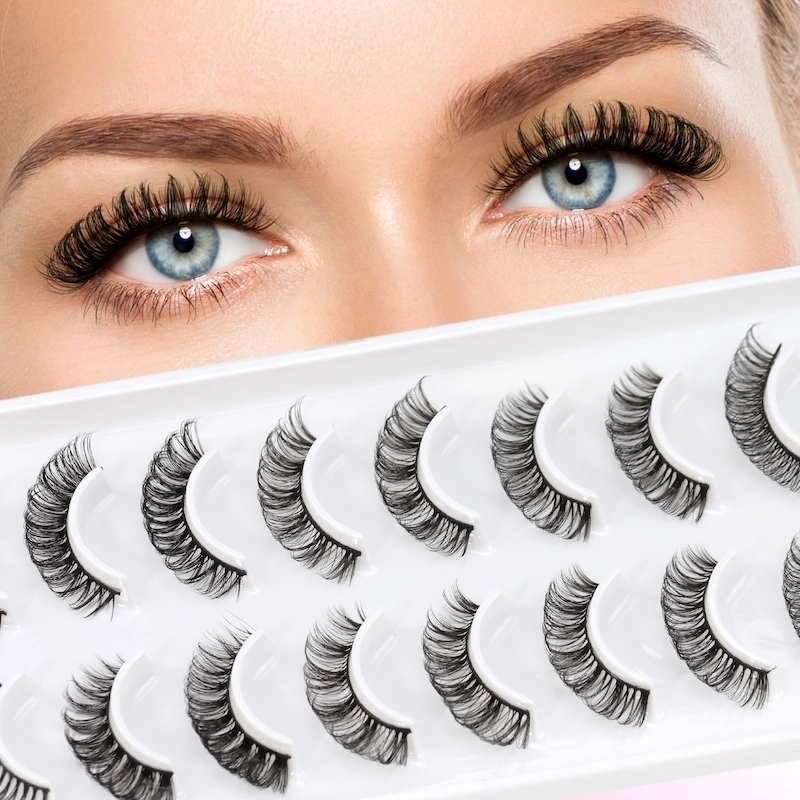 DD deep curl Russia strip lashes introduction
Here we will introduce 5 styles Russia strip lashes.

The first one length from 8mm-13mm,with small crosses and deep curled.
The second one length from 7mm-13mm, there are big bunches lash and then 2 crosses
between the bunches.
The third one similar to the second one but it looks more light weight, as it with small
bunches and small crosses.
The forth one is from small bunches to big bunches with small cross between them.
The fifth one just small bunches one by one.
These lashes although short but the deep curl make eye charming.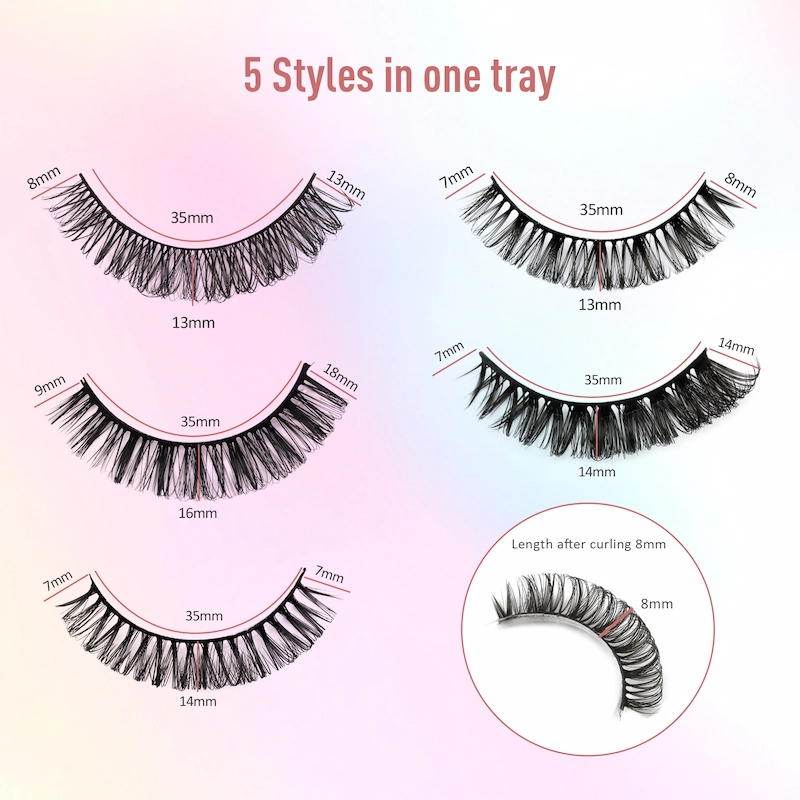 DD deep curl Russia strip lashes Advantages
OBEYA lashes all use premium material for lash, you can see the hair is natural black and
the tip of lash is thin which make lashes more charming and look real.
The lash band we use cotton band which is strong then you can use it for 20-25 times.
Then its DD deep curl look make you have a lash extensions look, so you can do it easily
at home and cost less. And we have several styles look, you can change them for different
look.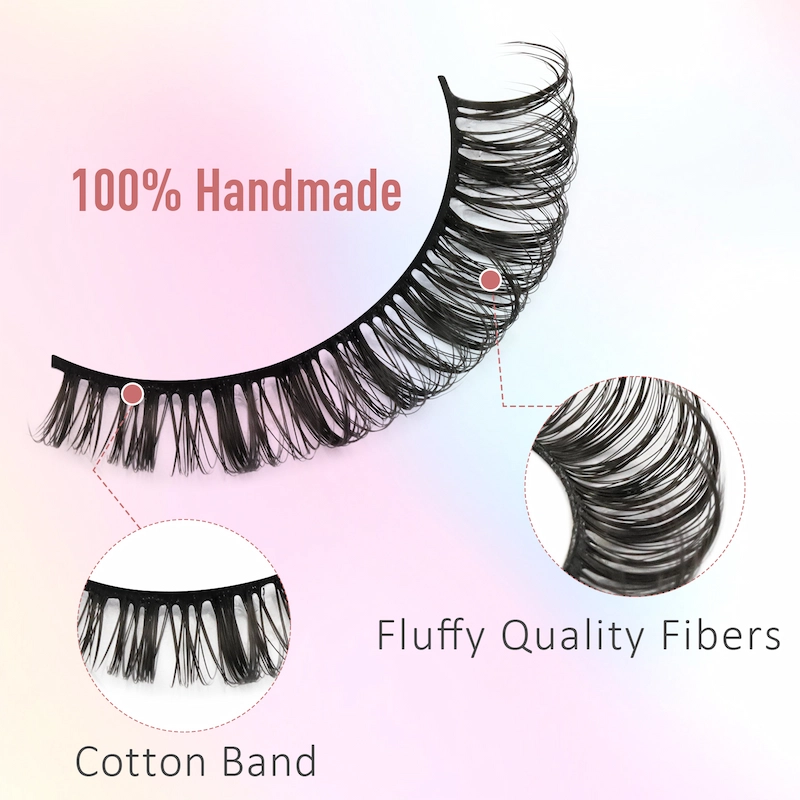 DD deep curl Russia strip lashes with private label
We can do private label lash packaging for russia strip lashes. Here we do 10 pairs pack,
you also can do 1 pair pack, 2 pairs, 3 pairs and 5 pairs pack. We can do magnetic box
and paper box. And we can print your logo, the pattern and color you like, your social info.
As Russia strip lashes price less, you can try paper box.


DD deep curl Russia strip lashes related lash tools
Beside lashes we also have lash tools, such as lash glues, lash applicators and lash tweezers.
And lash tools we also can print logo and do custom package box. You can contact me
for more details.
CONTACT ME for more details.
Monica:
Whatsapp: +86 185 6261 5183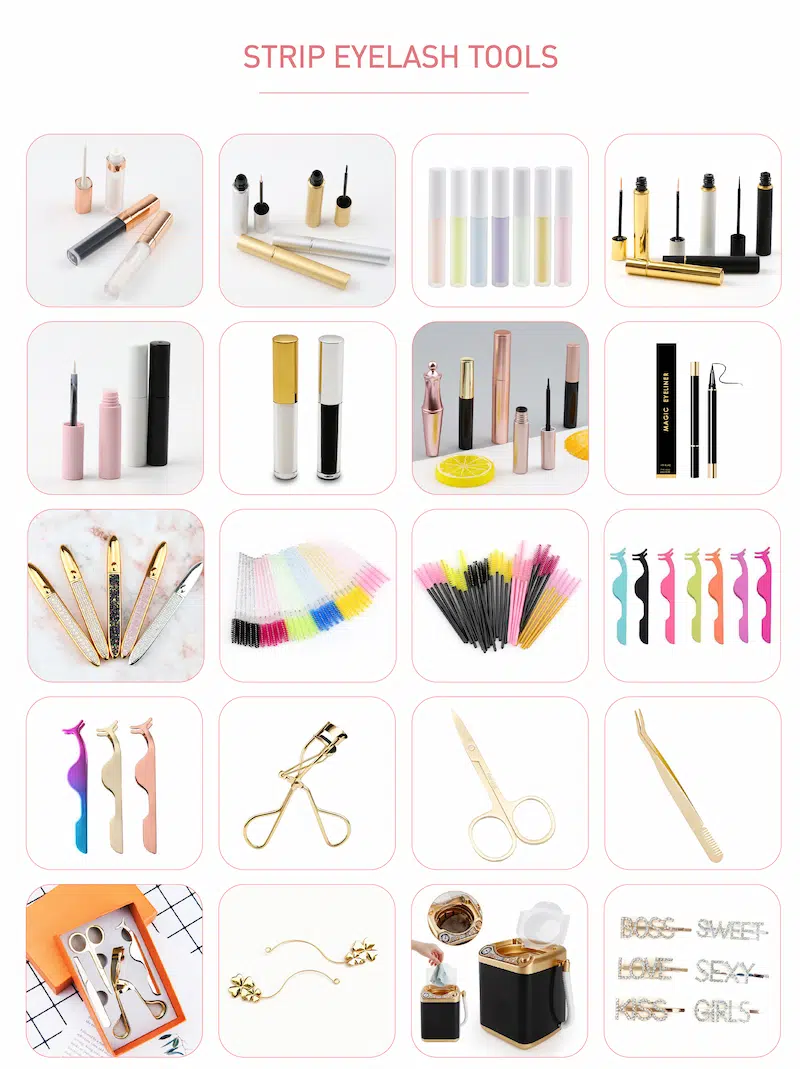 You may also like
Wholesale popular silk faux mink vegan eyelashes with logo XJ92