Wholesale 8-Mix color blooming volume eyelash
fast fanning save time
0.07D Curl Length: 15mm 12rows/tray
neon pink*2 rows neon yellow*1 rows neon orange*1 rows omber color*2 rows purple*2 rows
white*2 rows blue*2 rows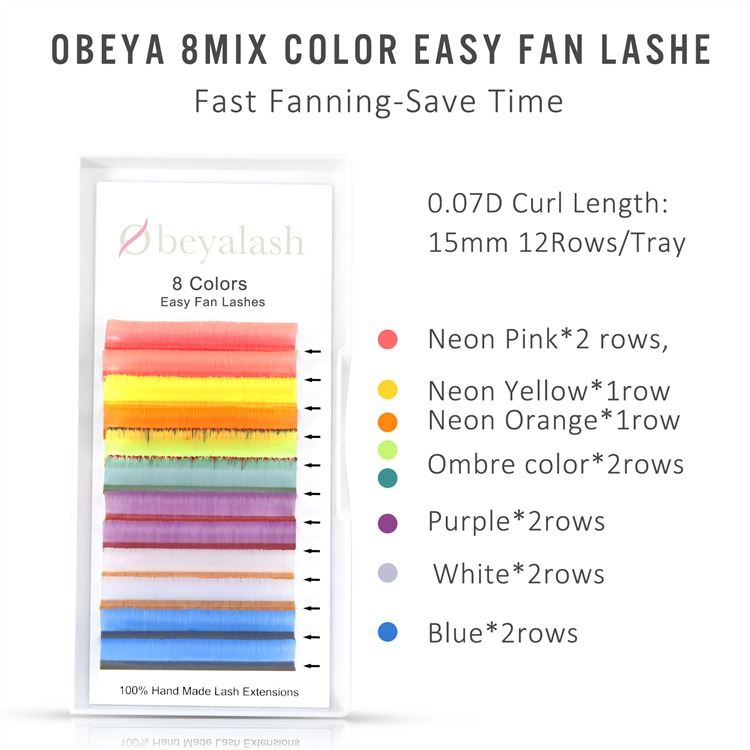 why choose colored lash extensions ?
colored eyelash extensions are the trend right now,using color lashes to attract more clients and expanding and adding value to your salon offerings
colord lash extensions can enhance your client's natural eye color and shape
colored lashes also help you express your client's individuality.the subtle pops of corlor creates a gorgeous,sexy appearance
colored eyelash extensions can match your clitents costume and colored hair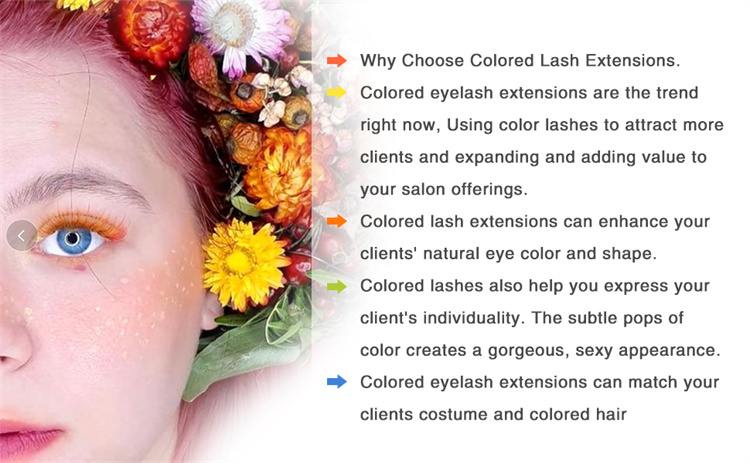 Easy to pick
Easy fan eyelash extensions can be easily removed from the transfer belt.Paper strips can be easily removed from theprinciple.Non-stick:Introducing a new non-adhesive tape to ensure that there is no glue on the eyelashes after separation form thetape.
If you want to open a few lashes,you just need to grab a few lashes.
The root of the eyelashes will not separate,any flowering,and novices can operate.Easy Fan Lashes.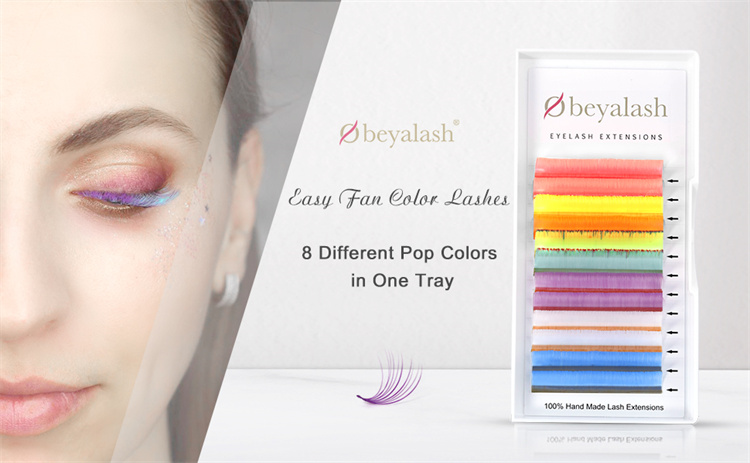 Our color blooming volume eyelash are very unique
self fanning in 1second-save time
standard curvature and long-lasting.double heating technology
color lashes are made of premium PBT silk fiber,soft and light as a festher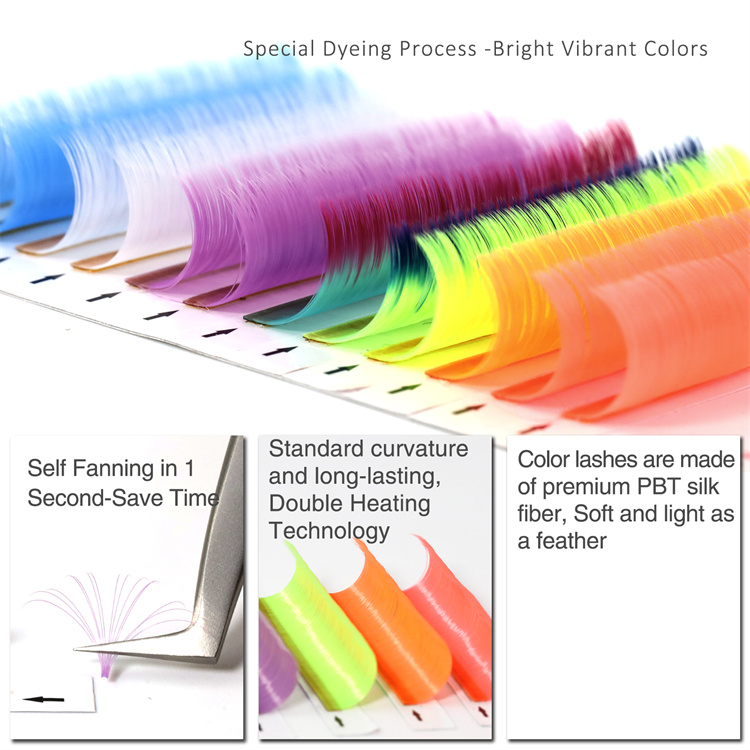 Made of best materials.Provide professional design service.
OEM private label package.Mixed tray is available.