6D 0.07mm C D Curl Premade Volume Fans(long stem)
About the Product:
Style: 6D

Stem: Long stem(about 2mm)
Color: Matte black
Material: Korean PBT material
Thickness: 0.07mm
Curl: C D
Length:
Single length: 8/9/10/11/12/13/14/15/16/17/18
Mixed length:
9-15mm (Mixed way: 9*1,10*1,11*2,12*2,13*2,14*2,15*2lines)
15-20mm (Mixed way: 15*2,16*2,17*2, 18*2, 19*2, 20*2lines)
Row: 12 lines/tray
Lashes Cluster: Each line has 10 fans, 12 lines * 10 fans =120 fans per tray
Product picture: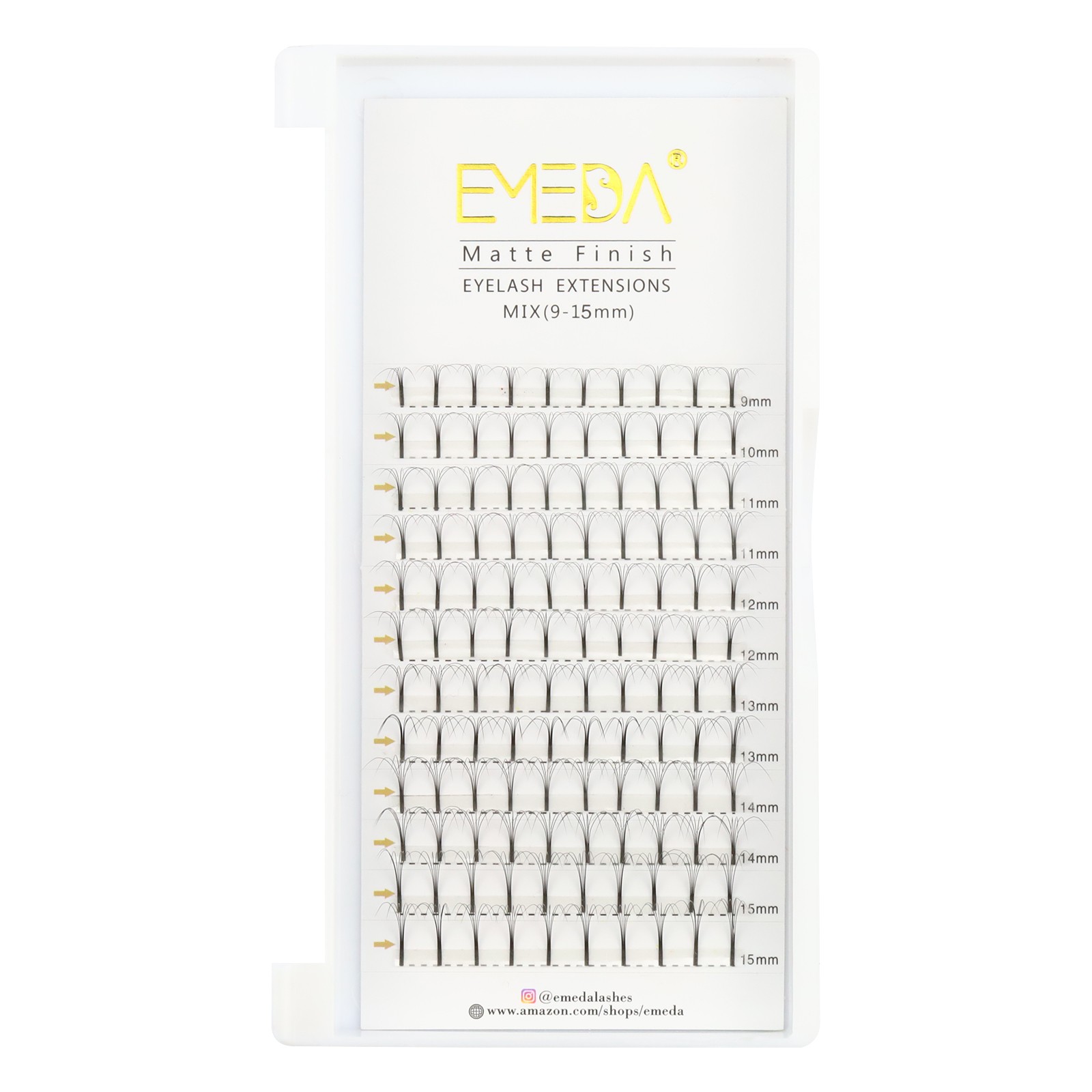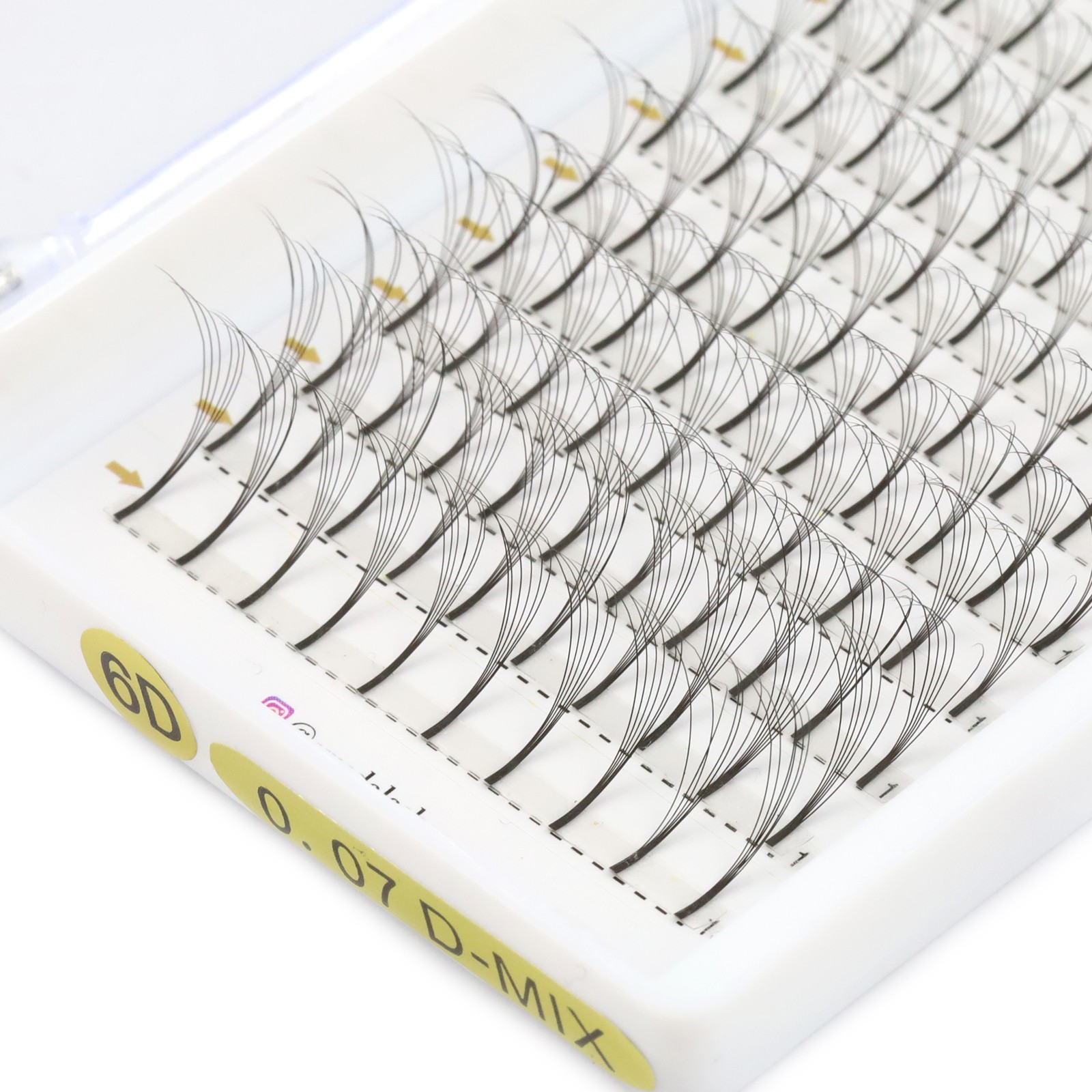 Our premade fans flat base provides enough space and a pure surface area for better adhesion.
Each premade fans ae treated with great care and value to reveal your maximum potential.
Private label: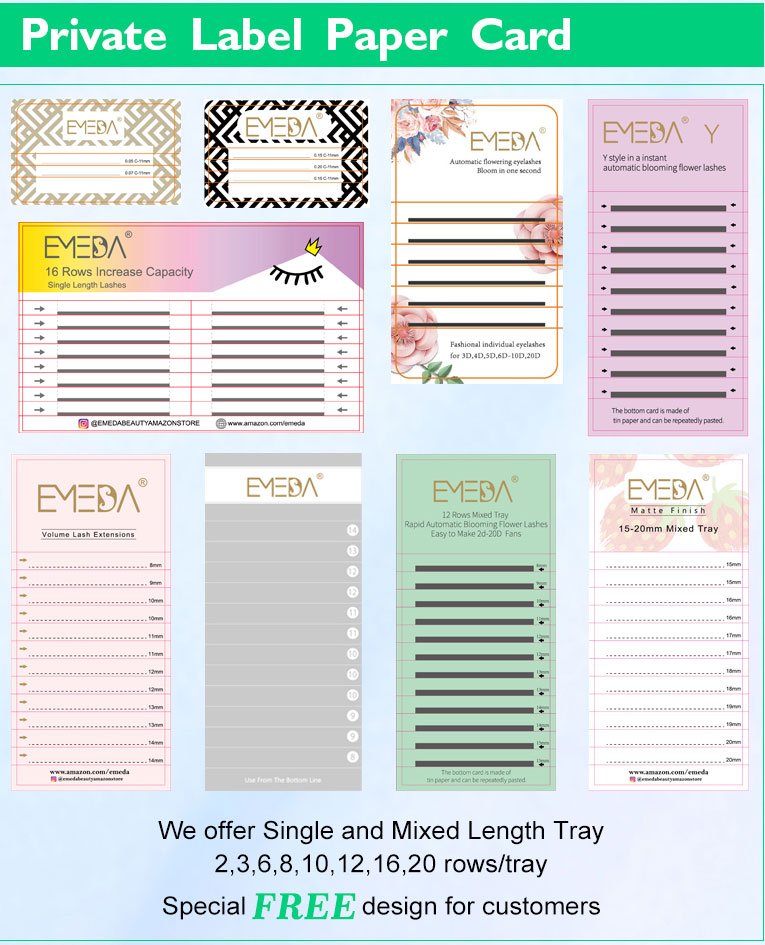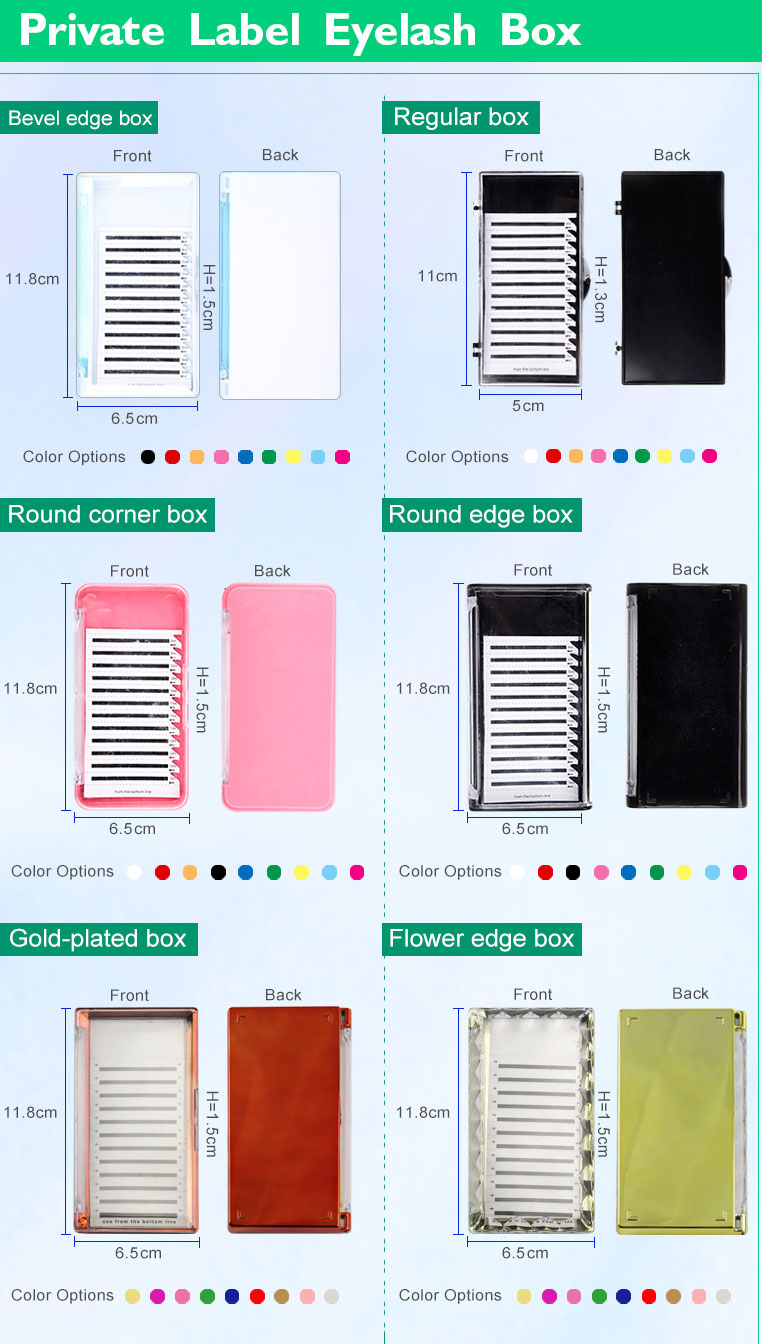 Our designers can make logo for custmers, you will have your own brand.
Customers can choose the patter you like.
We can do all kinds of boxes.