5D 0.07mm C D Curl Premade Volume Fans(fans attached in the middle)
Product Details:
1) Brand: EMEDA.
2) Material: PBT from Korea.
3) Color: matte black.
4) Style: 5D
5) Curl: C D
6) Length:
Single length: 8/9/10/11/12

Mixed length:
8-12mm(Mix way: 8*1,9*1,10*1,11*1,12*1lines)

7) Thickness: 0.07mm
8) Clusters: 40 clusters each line, 5 lines in a tray, total is 200 clusters
Product picture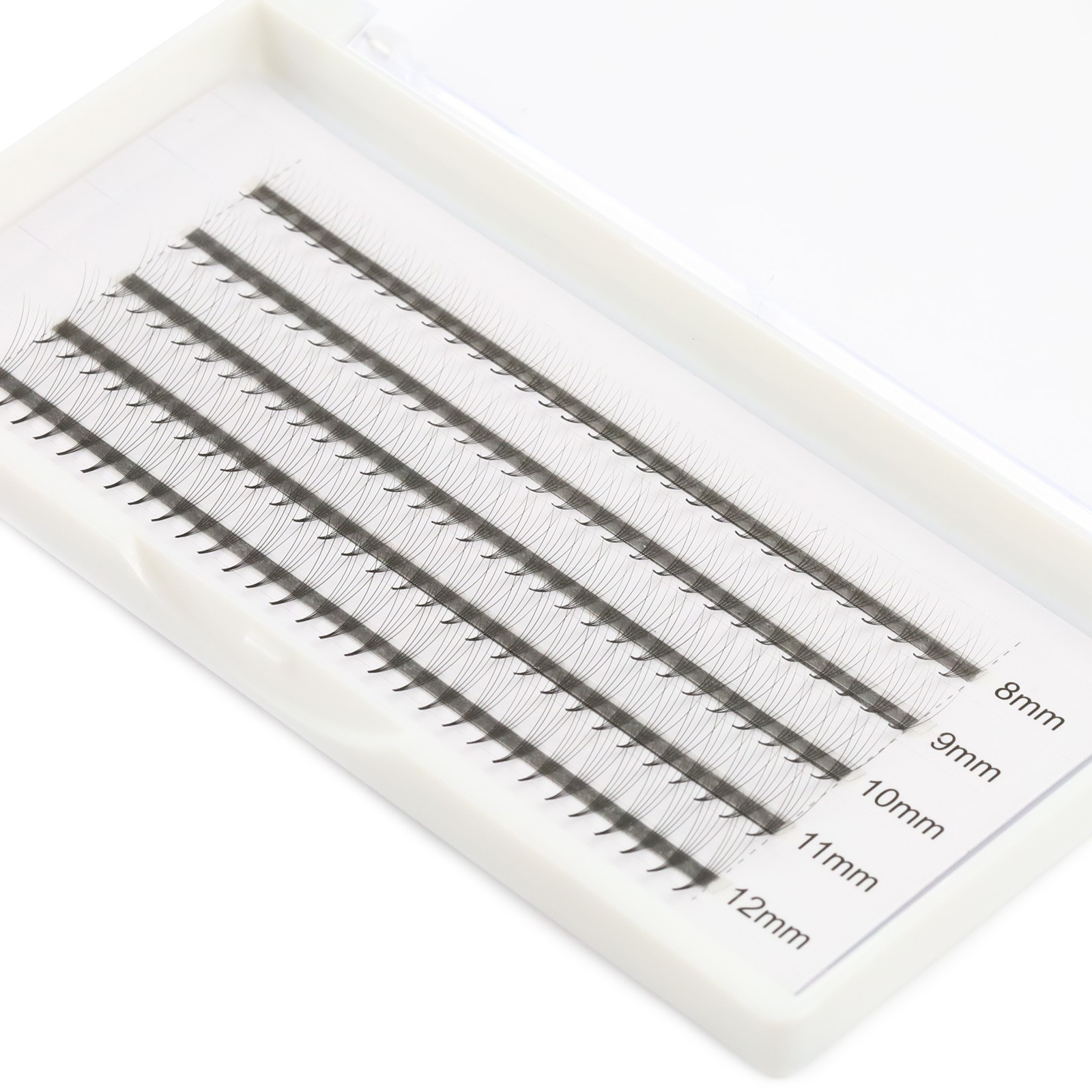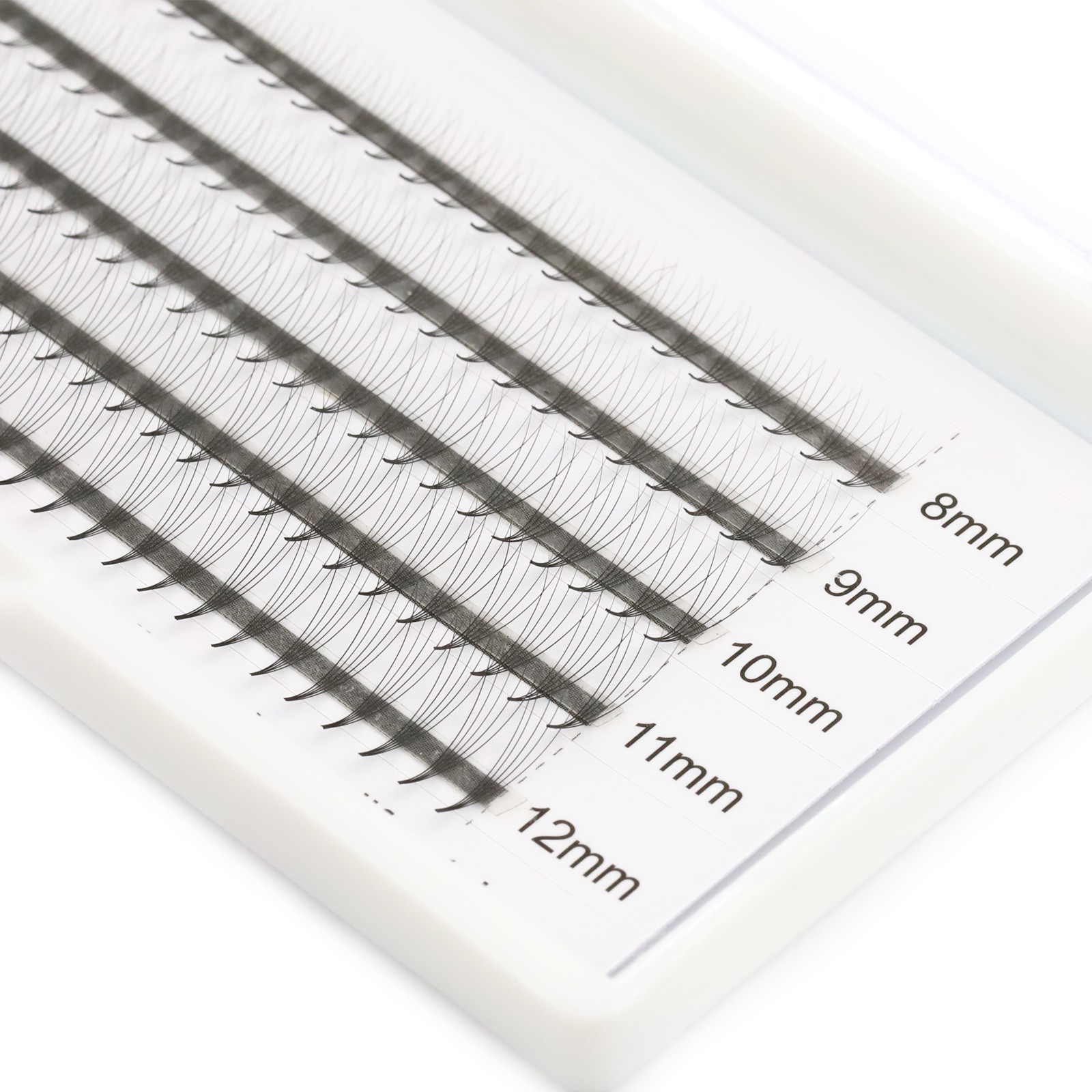 Full matte-coating finish with realistic, natural look and feel. Applies seamlessly to natural lashes.
Our fluffy, lightweight premade fans are handmade and handled with care.
No gaps or flaws to trap or bond excessive glue such as ellipse lashes.
Privte label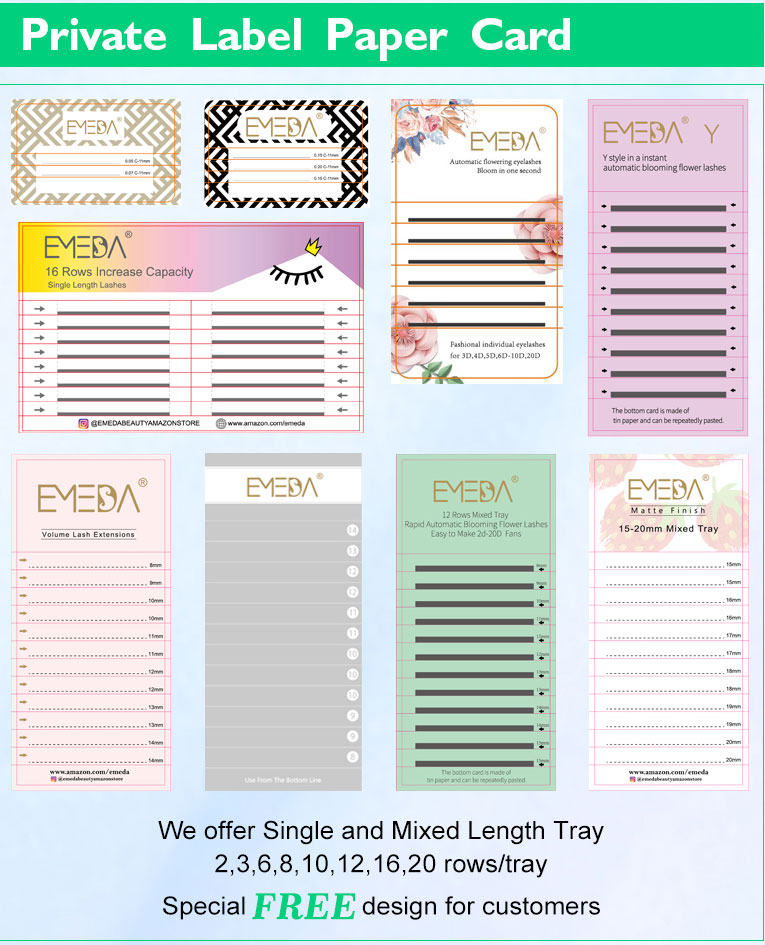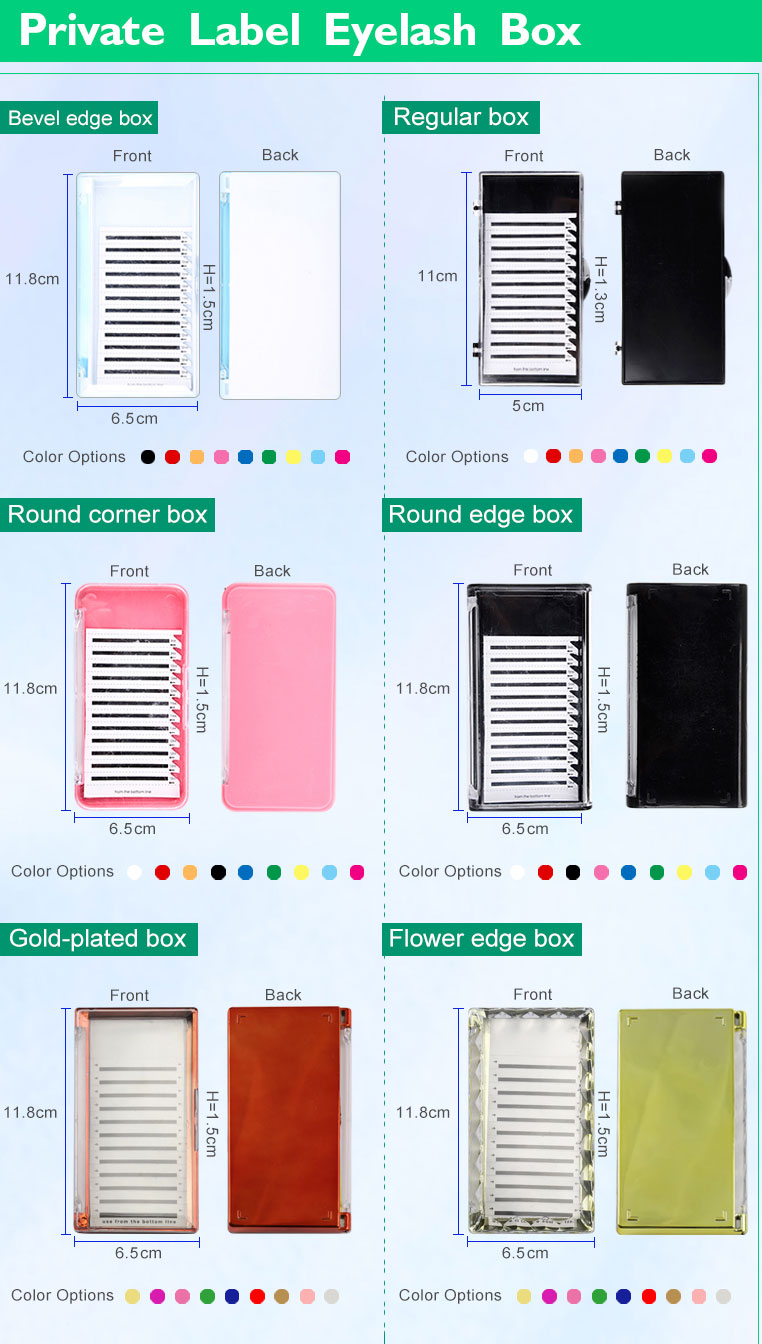 Our designers can make logo for custmers, you will have your own brand.
Customers can choose the patter you like.
We can do all kinds of boxes, you can choose box shape as you like.