The latest matte color flat eyelashes in 2022 Private custom wholesale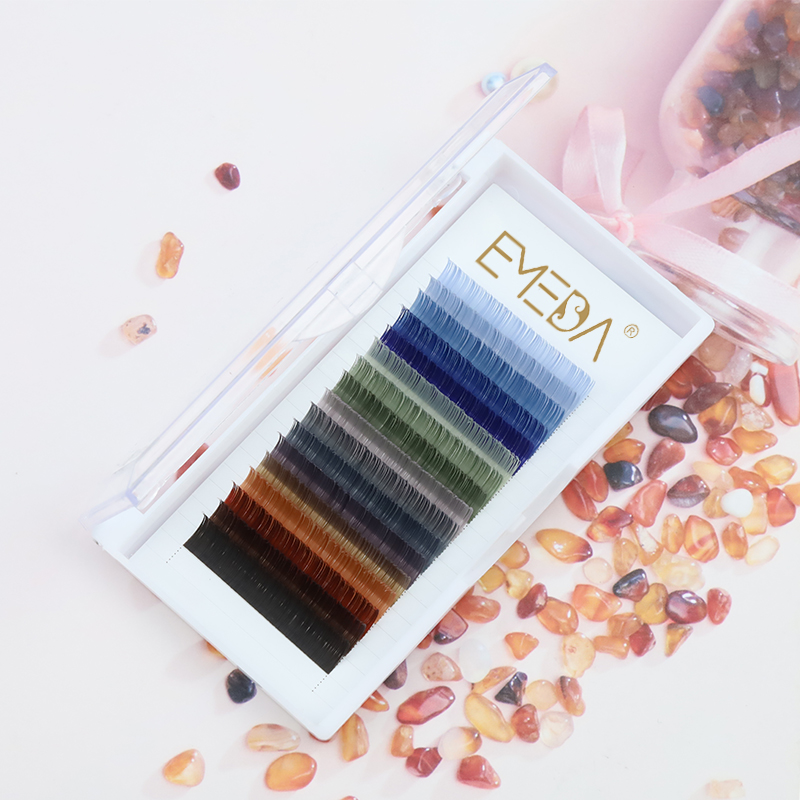 EMEDA Elval Lashes Connecting Hair Flat Lashes Colored Blue Light Lashes 0.07 mm d Reel Hair 9-15 mm Mixed Matte Individual Salon Using Lashes Connecting Hair (0.07 mm d 9-15 Mixed Blue)
What is a matte flat eyelash ?
It is also known as 1 second flowering eyelashes, and it is popular that it automatically blooms in a second.
The el hair remains stable for more than 1 year with thickness standard.Because it was handmade by the fadlash factory workers.Made of high quality black pbt silk material.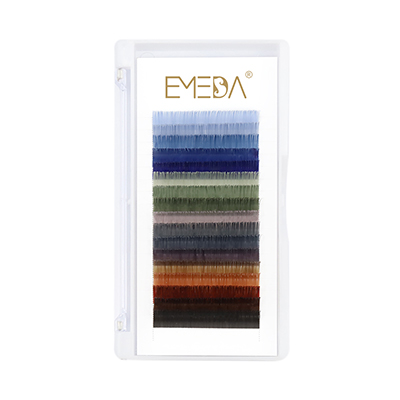 How many colors are there in this eyelash?
We have about 17 colors of this eyelash, each color is very suitable for the eyes,
not very exaggerated, looks natural, fits the eye so that you can use it more easily,
more comfortable, easy to remove, curl stable and durable.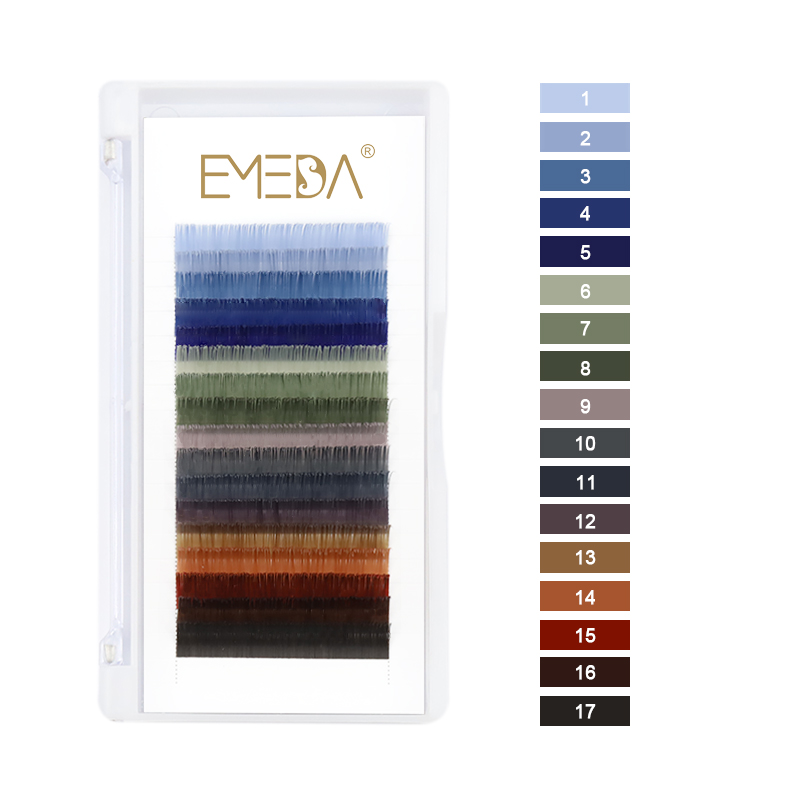 These rich eyelash connections are made of high quality black pbt material.100% Handcrafted, soft, light, long-lasting curl, and a natural look, just like your own eyelashes.The roots of these thick eyelashes are specially treated, and the unique sticky eyelash band prevents the eyelashes from separating from the base.
How about the curvature of these lashes?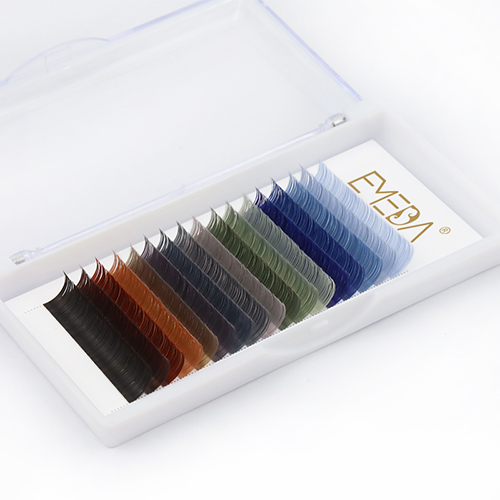 This rich eyelash extender is double heated to maintain the perfect effect.The c-shaped eyelashes are slightly curly than the natural eyelashes and show a natural appearance.The d-shaped eyelash c onnection is slightly curled than the c-shaped eyelashes to make your eyelashes look more attractive and dramatic, please try it!
We offer a variety of diameters, length, curly hair, and colors that make you fully customizable for each set.
We can also customize the private label !
Papercards template for individual eyelash extension.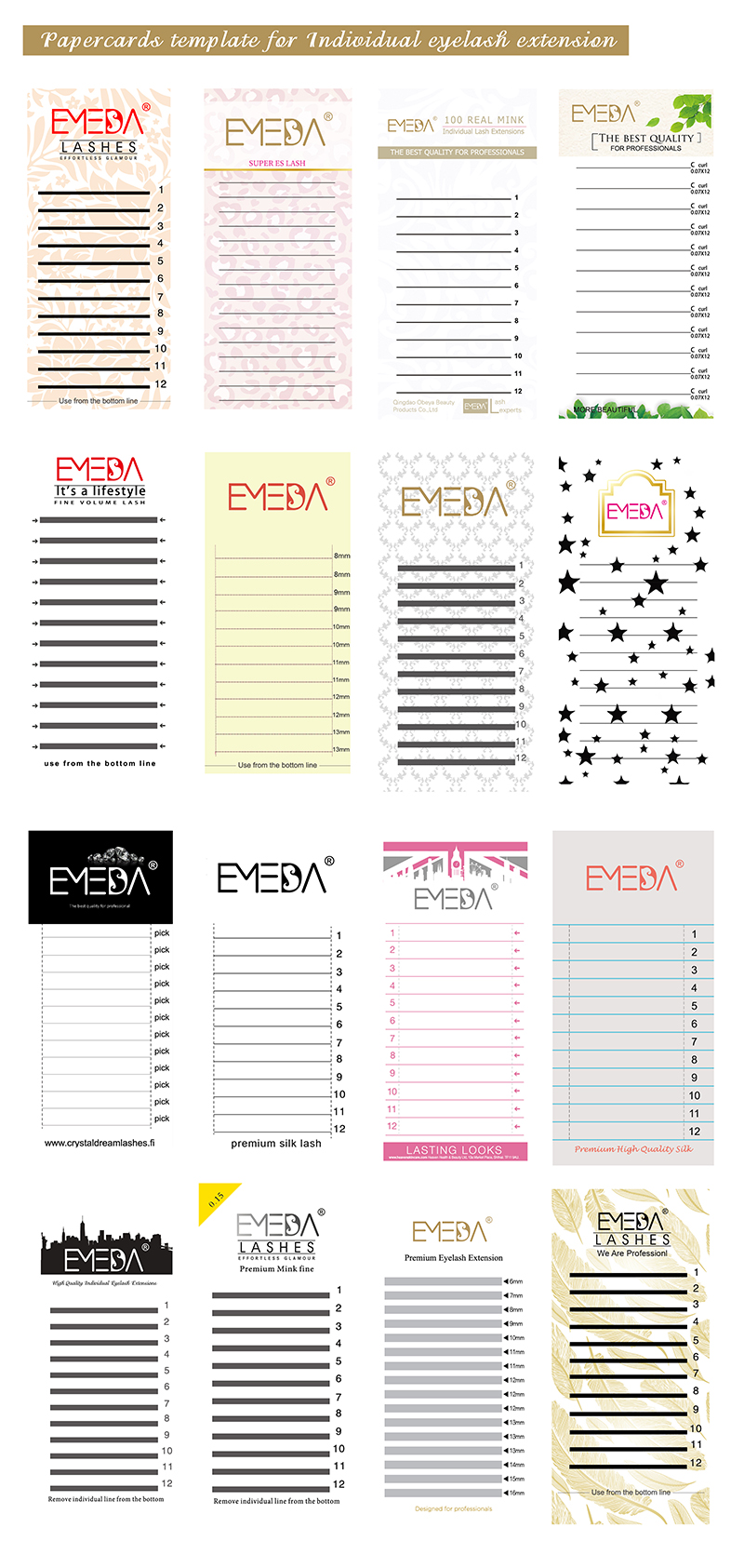 We have a lot of these labels, this is just part of the display, if you need, you can contact us, we can give you a private order .
Choose a label you like !

We also customize the fake eyelash box, a variety of, there is always one you like !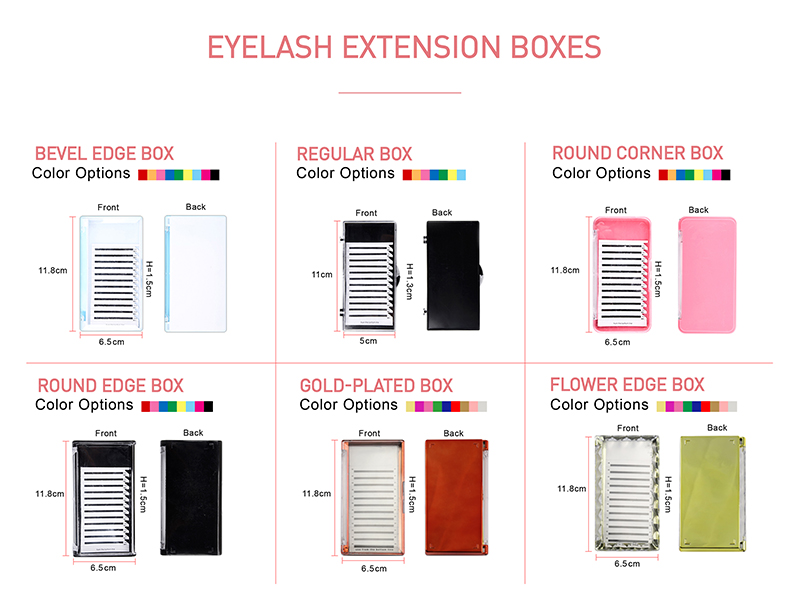 Our company also provides tweezers, partners in need can contact us !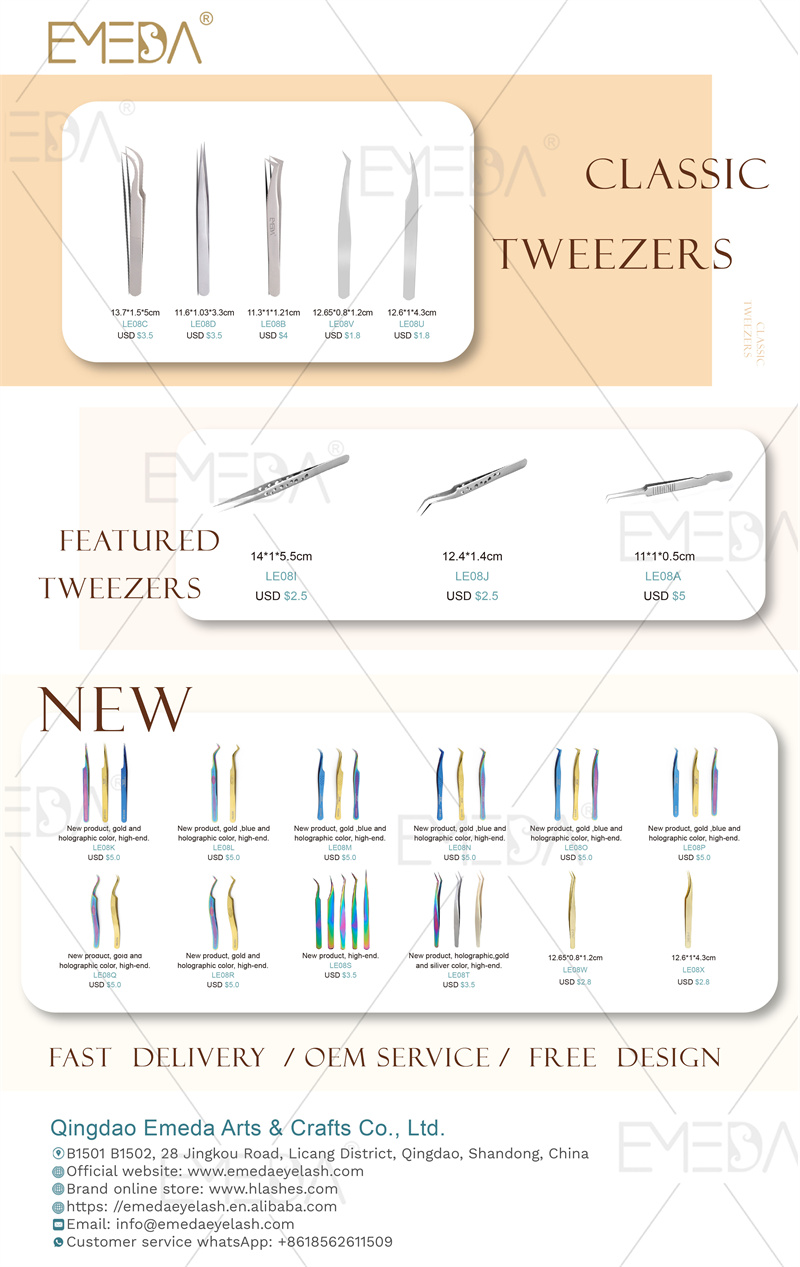 A wide variety of tweezers, different models, different lengths, different quantities with your choice .
Using eyelash extension tweezers and professional eyelash glue, you can make any fan eyelashes yourself.For example, take 5 eyelash hair clips with tweezers, and you can make 5c / 5d mass eyelashes.
DISPLAY OF RELATED PRODUCTS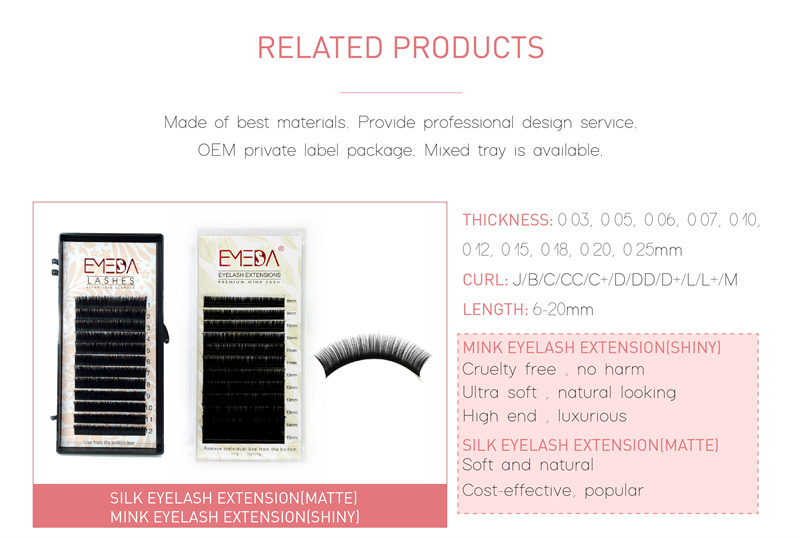 RELATED PRODUCTS
Made of best materials.Provide professional design service
OEM private label package. Mixed tray is avallable
THICKNESS:0 03 005.0.06.0.07.010
EME3A EYELASHEXTENSIONE EMEBA012.015.018.020.025mm CURL:J/B/C/CC/C+/D/DD/D+/L/L+/M
TASHES
LENGTH:6-20mm
MINK EYELASH EXTENSIONISHINY Cruelty free,no harm
Ultra soft,natural looking High end .luxurious
SILK EYELASH EXTENSION[MATTE] Soft and natural
SILK EYELASH EXTENSIONIMATTE Cost-effective,popular
MINK EYELASHLEXTENSJONISHINY
For wholesale eyelash extension supplies, buy the bulk of fast growing eyelash conn!!ections, please contact us .
The above payment methods can be any choice to look forward to you !