Ellipse shape Flat lash extensions vendor in US/UK
All lash artists use classic lash extensions, as they are firstly introduced and affected the
lash world. Now more and more different kinds lash extenisons came out. Flat lash is one
kind premium lash extensions which are popular in US and UK firstly then expand to American
market, to the whole world.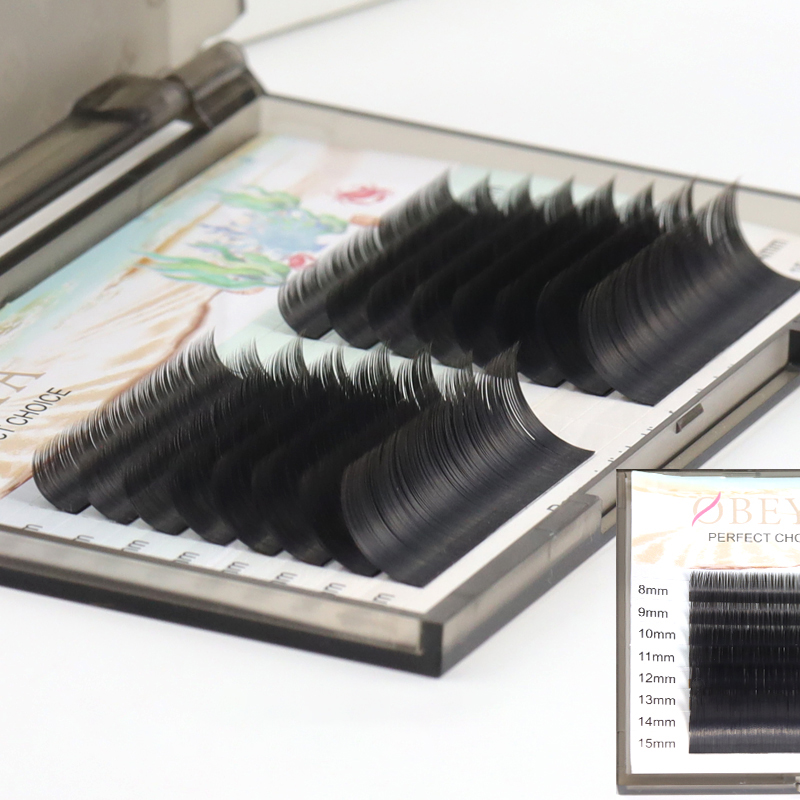 Ellipse shape Flat lash extensions Advantage
Ellipse flat lash are special oval shape of lash, as in production, the lash hair are extract
the core. So left outside part of lash hair. And in the end, flat lash are splited into 2 thin tips.
This is Flat lash look.
The flat lash are usually classic lash thickness 0.10-0.20 but it very light weight and soft.
The two tips make one flat lash hair have two classic lash effect but more slim and grace.
And the ellipse shape make apply area bigger, so the lash extensions will be more strong
and last longer time.
So although flat lash cost a little high, but it have better feeling, look and last long time which
save a lot for customers.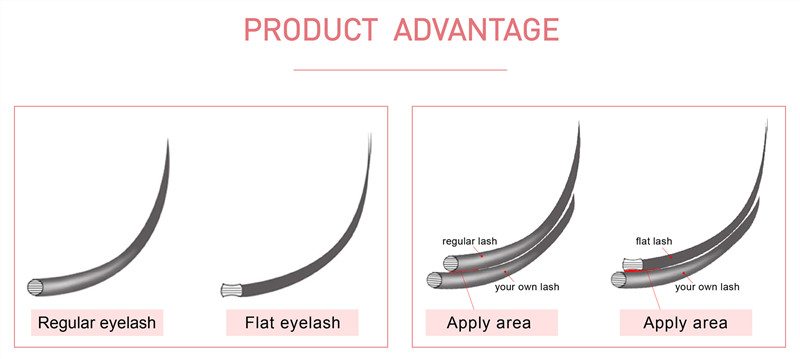 Ellipse shape Flat lash extensions for different colors
Now ellipse flat lash also developed many colors. These colors are light natural colors which
are very hot in Japan market.
Brown colors series are hot in US/UK.
The thickness: 0.15 0.20
The length: 8-15mm
The curl: J B C D
The rows: 2-20 rows can be customed.
The colors: 17 colors.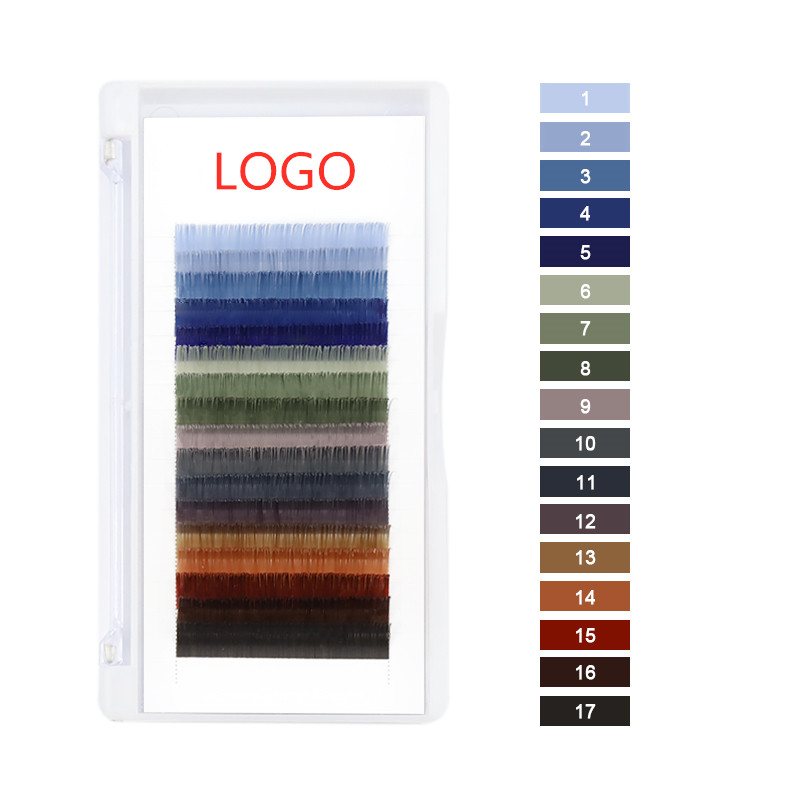 Ellipse shape Flat lash extensions with private label
We have different lash tray boxes for you select, usually we do plastic box. And we also
can do magentic box for lash extensions.
And papercards which we put your logo on can be designed. You can send us your logo,
we do designfor you. And we also can put your Instagram, Facebook and website.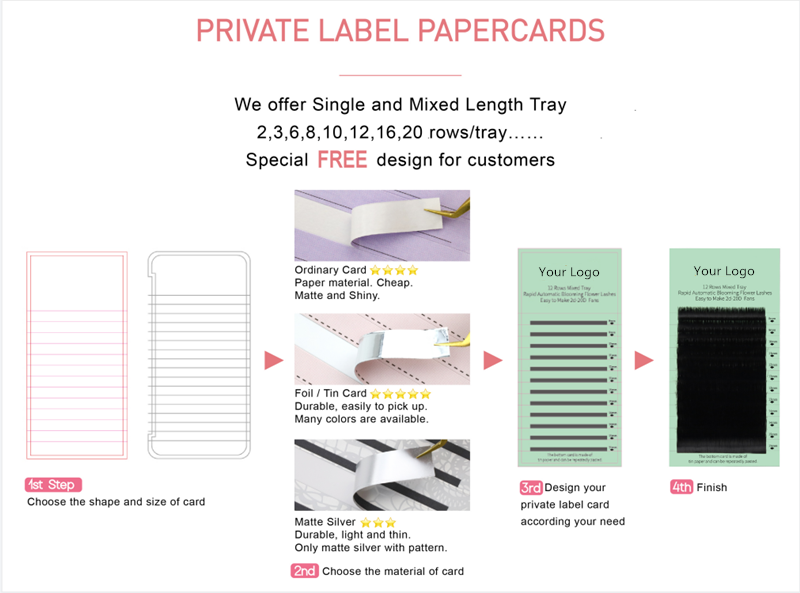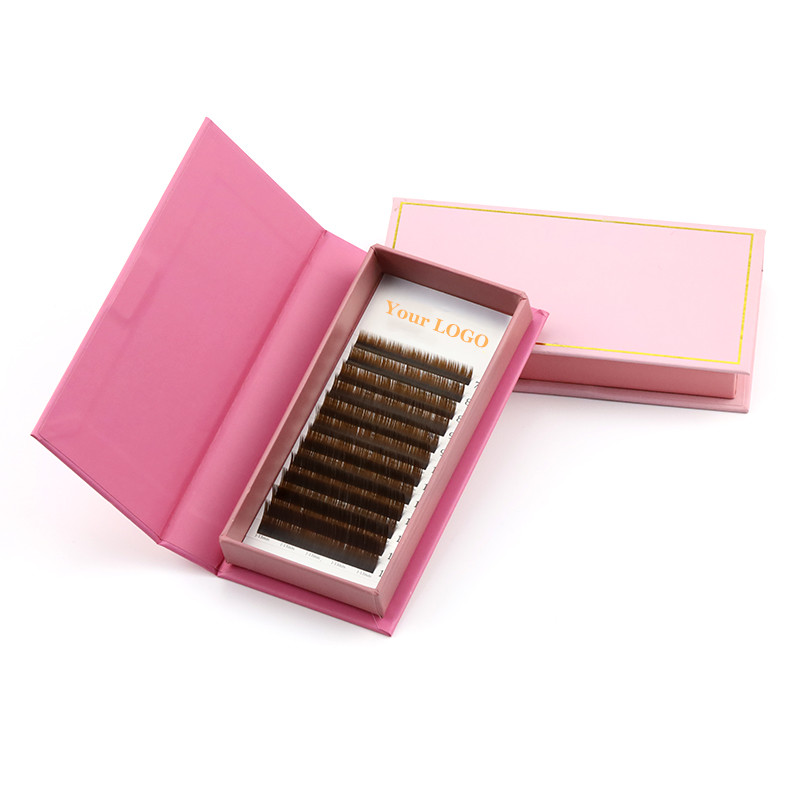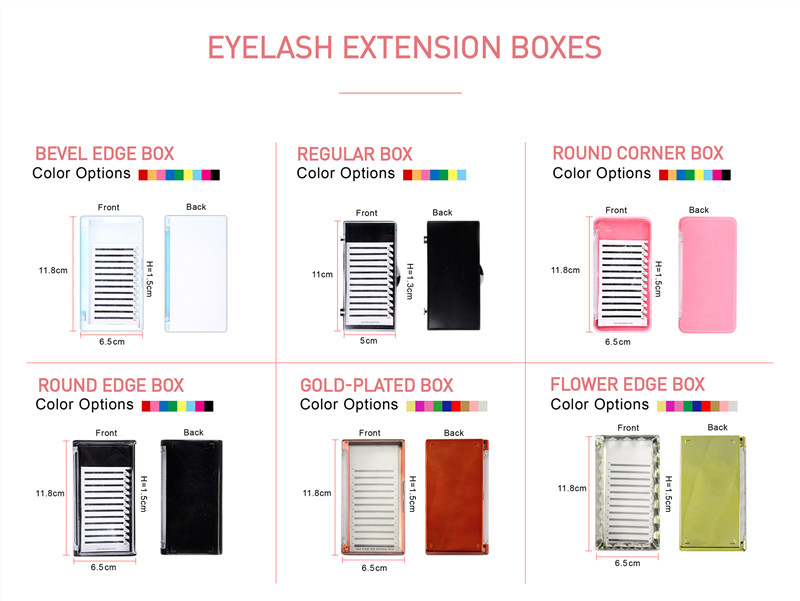 Ellipse shape Flat lash extensions related lash tools
Beside lash extensions we also have lash extension related lash accessories, such aslash glue,
bonder, primer, gel remover and lash shampoo. You can contact us for catalogue.