New Thin band faux mink lash clear band eyelashes
Now more and more girls are looking for more comfortable lash, then our new thin band
faux mink lash come out. Faux mink lashes are vegan material crueltly free which are loved
more. And also have thin clear band eyelashes.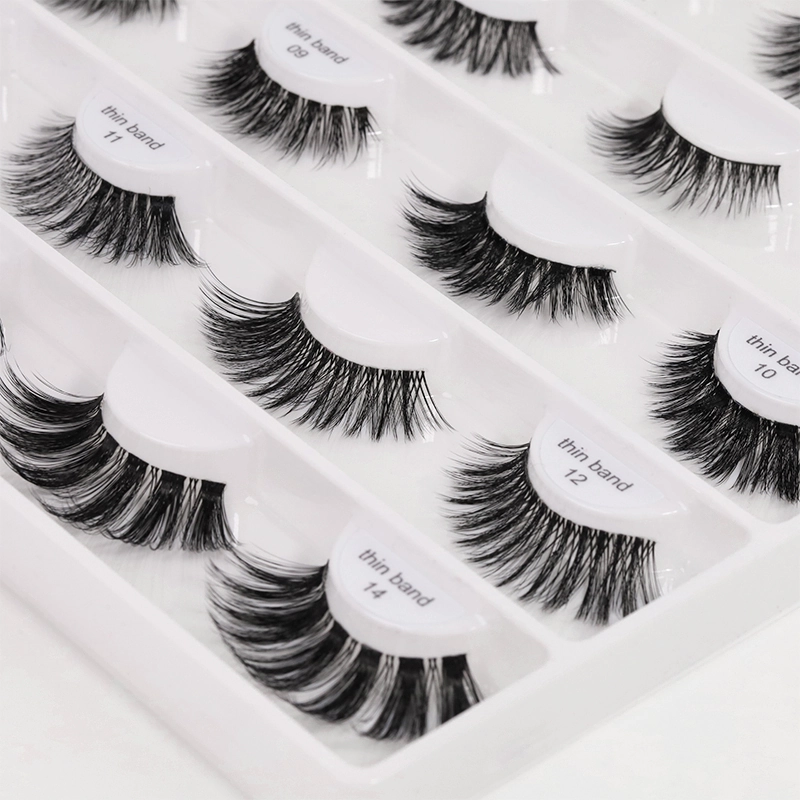 Thin band faux mink lash Introduction
Product name


Thin band faux mink lashes/Thin cotton band eyelash/Thin clear band eyelash

Band

Cotton band or Clear band very thin 0.08mm

Material

Preium Faux mink/Silk

Craft

Handmade

Sampe

Accepted

MOQ

50pairs per style

Styles

Natural styles (10-15mm), Classic styles middle length (18-22

mm), Dramatic styles (22-25mm)

Package box

Plastic box, custom paper box and magnetic box, drawer box,

lash kit box can print with logo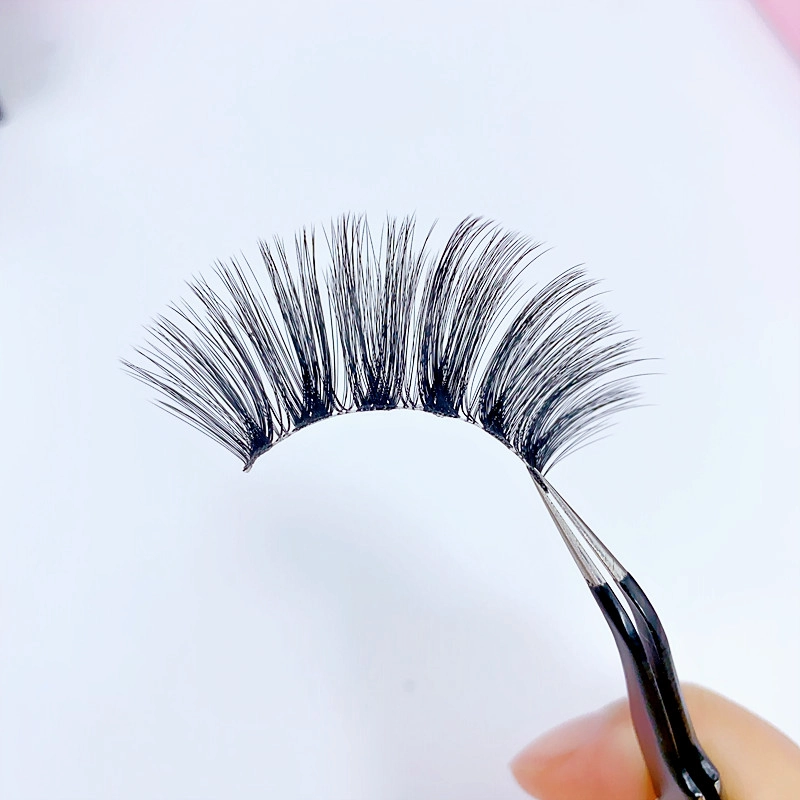 Thin band faux mink lash Advantages
For the band---You can see the comparision of band between the three kind lashes.
The first one is regular cotton band, the second one is our new thin cotton band lash
much thinner and the third one is our new thin clear band lash.
Thin band lash are more softer and lightweight, so customers can get better feeling
of lashes.Although the band is thin, it is strong and reusable, you can use for many
times.
For the material---The lash material use premium material, you can feel it soft not
plastic fiber.
For the styles---we have natural styles, classic styles and dramatic styles. Cat eye
shape, doll eye shape with crosses between them also have.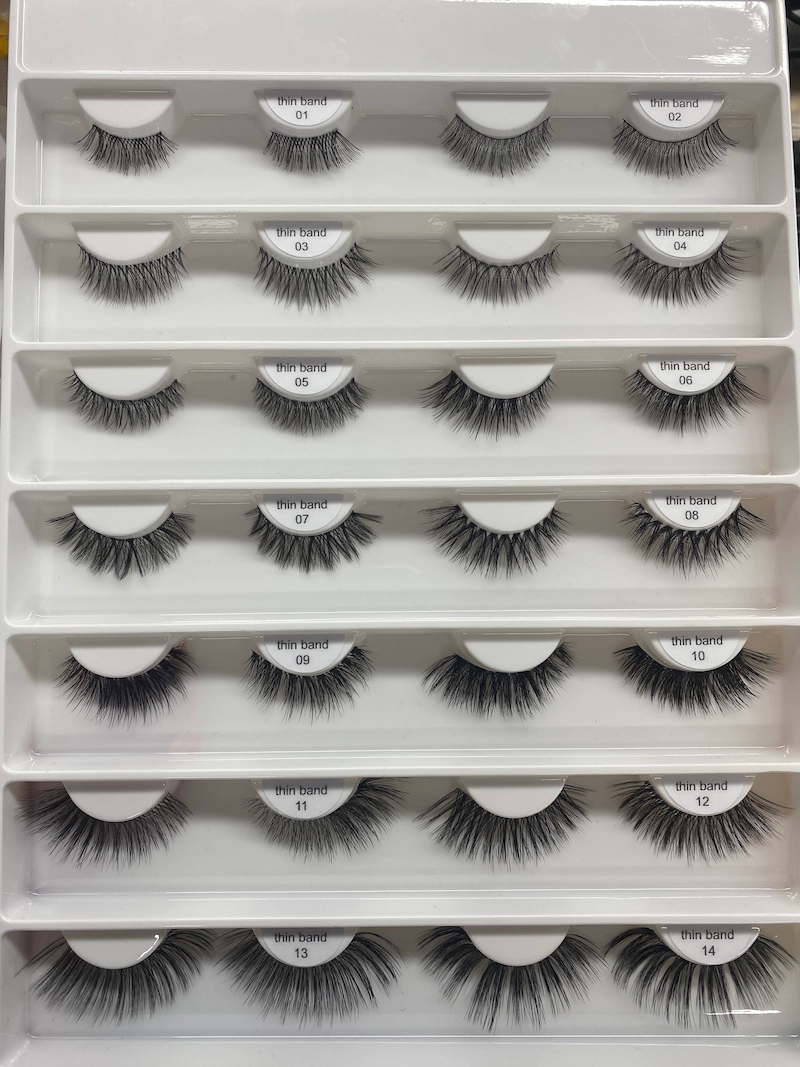 Thin band faux mink lash with private label
We can do private label lash box, you can do plastic box or Acrylic box, paper box and
magnetic box.
Plastic box and Acrylic box can print logo on cover or with stickers.
Paper box and magnetic box can be customized, you can put your logo, the pattern and color
you like on the box. Also you can print your social info on the box.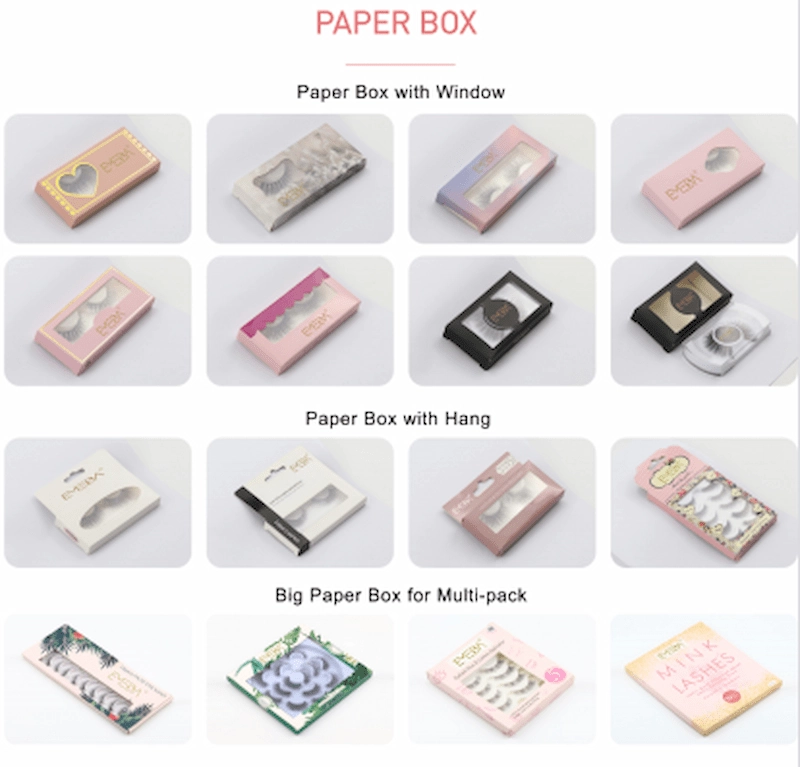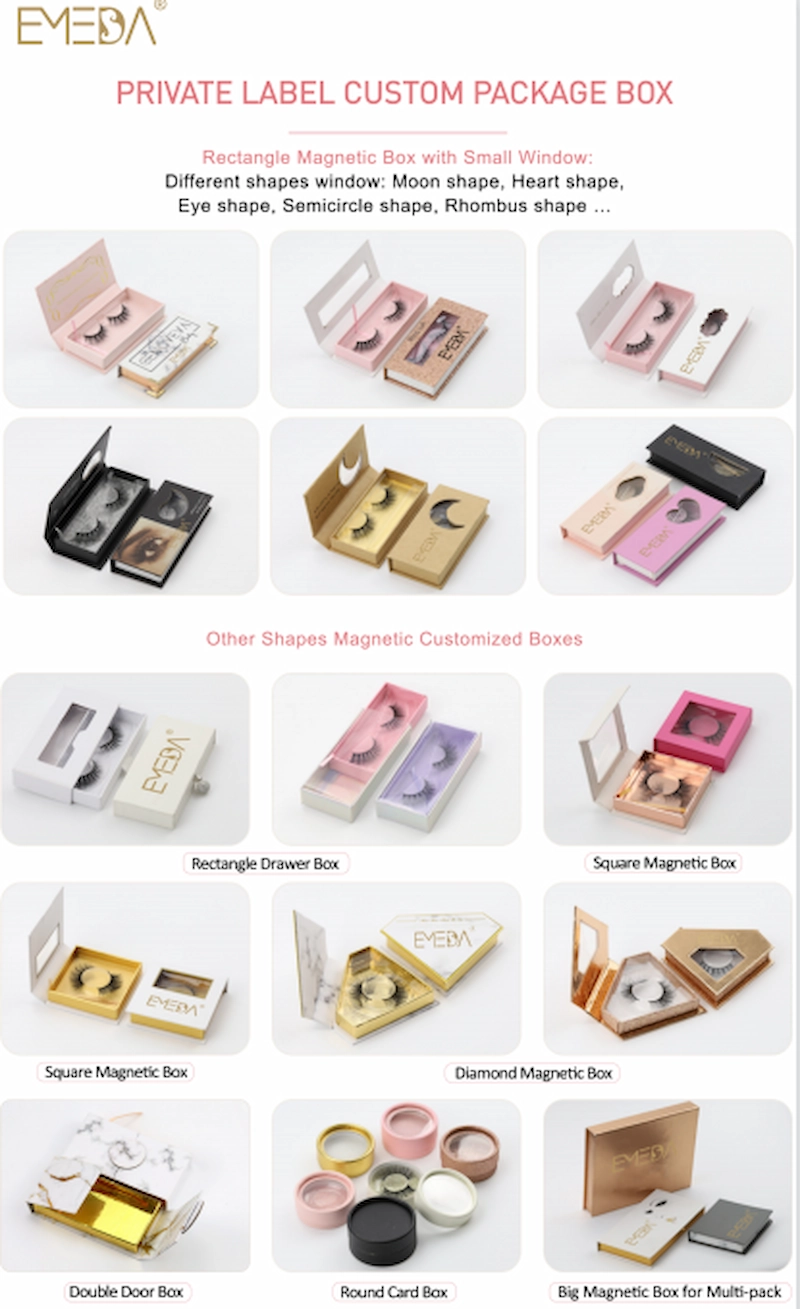 Thin band faux mink lash related lash tools
Beside lashes we also have lash tools, such as lash glues, lash applicators and lash tweezers.
And lash tools we also can print logo and do custom package box. You can contact me
for more details.
CONTACT ME for more details.
Monica:
Whatsapp: +86 185 6261 5183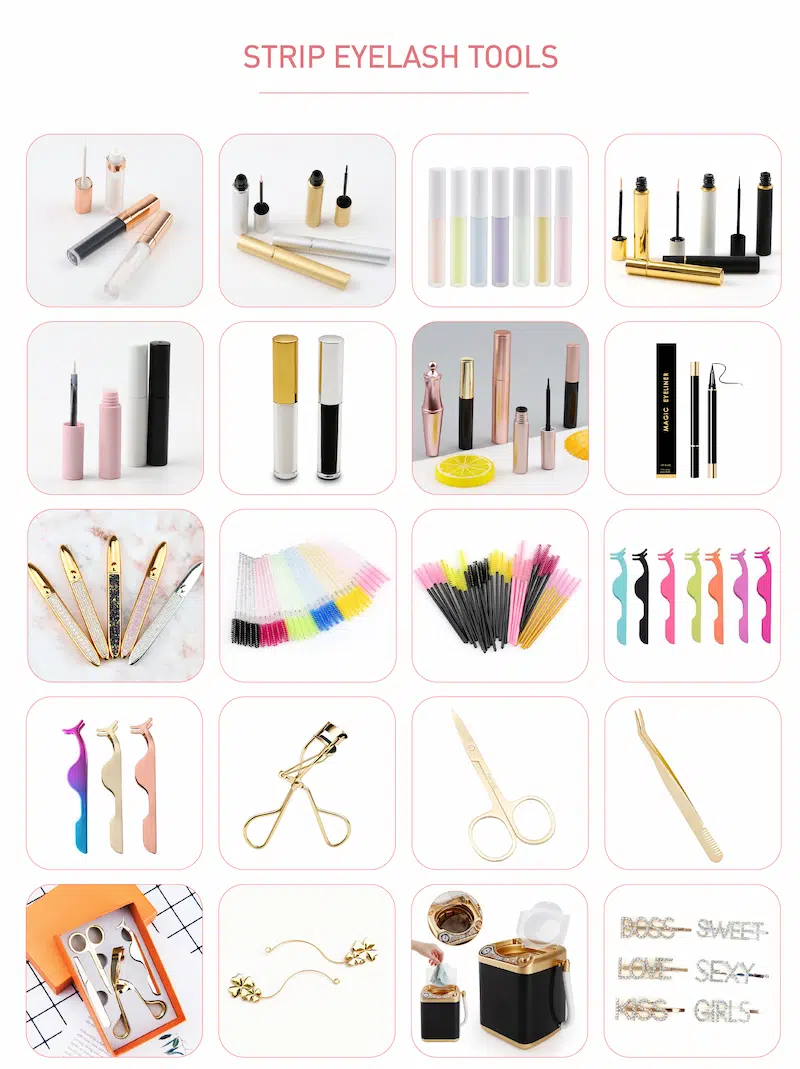 You may also like
Wholesale popular silk faux mink vegan eyelashes with logo XJ92
wholesale Hot Mink lashes with custom lash package in US XJ83
Private label 3D faux mink natural Half lashes small corner eyelash XJ82
Latex free Korean Strip eyelash glue XJ78