As an eyelash vendor customized boxes supplier , we can offer volume eyelash extension, classic eyelash extension easy fan eyelash extension,flat eyelash extension,color lash extension,eyelash glue and other eyelashes.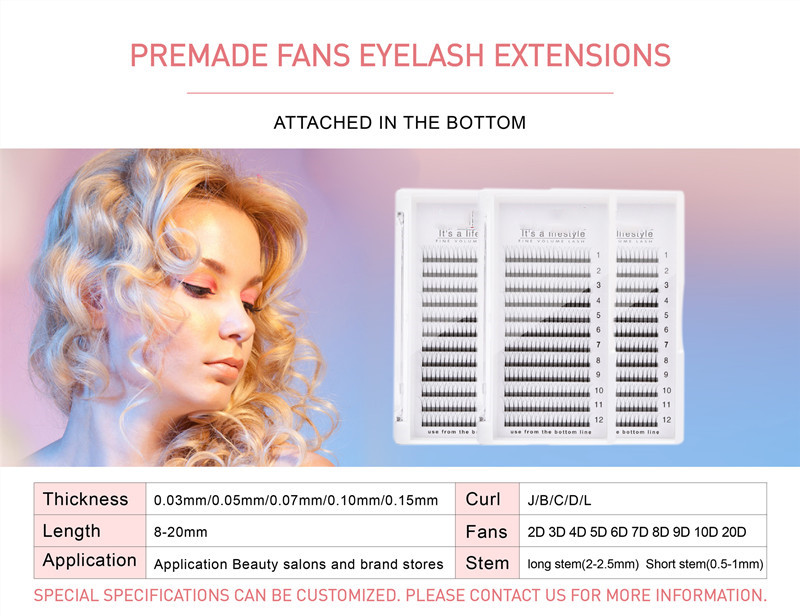 About the premade fan eyelash: we can offer long stem premade fan and short stem premade fans lash.
thickness: 0.07 0.10 thickness
length:8-15mm
Features: no loose root, curve standard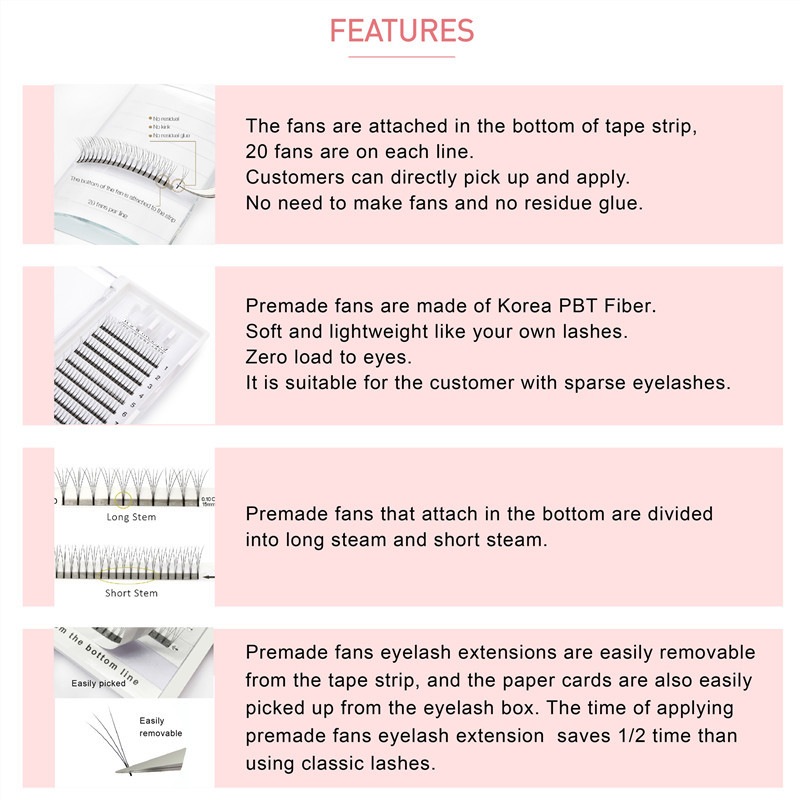 Welcome to inquiry for customized eyelashes.
WhatsApp: +86 134 1010 7157