20D 0.07mm C D Curl Heat Bounded Premade Volume Fans
Product Details:
1) Brand: EMEDA
2) Material: PBT from Korea
3) Color: matte black
4) Style: 20D
5) Curl: C D
6) Length:
Single length: 8/9/10/11/12/13/14
Mixed length:
6-14mm(Mix way: 6*1,8*1,10*2,12*1,14*1lines)
7) Thickness: 0.07mm
8) Clusters: 20 clusters each line, 5 lines in a tray, total is 100 clusters
Product picture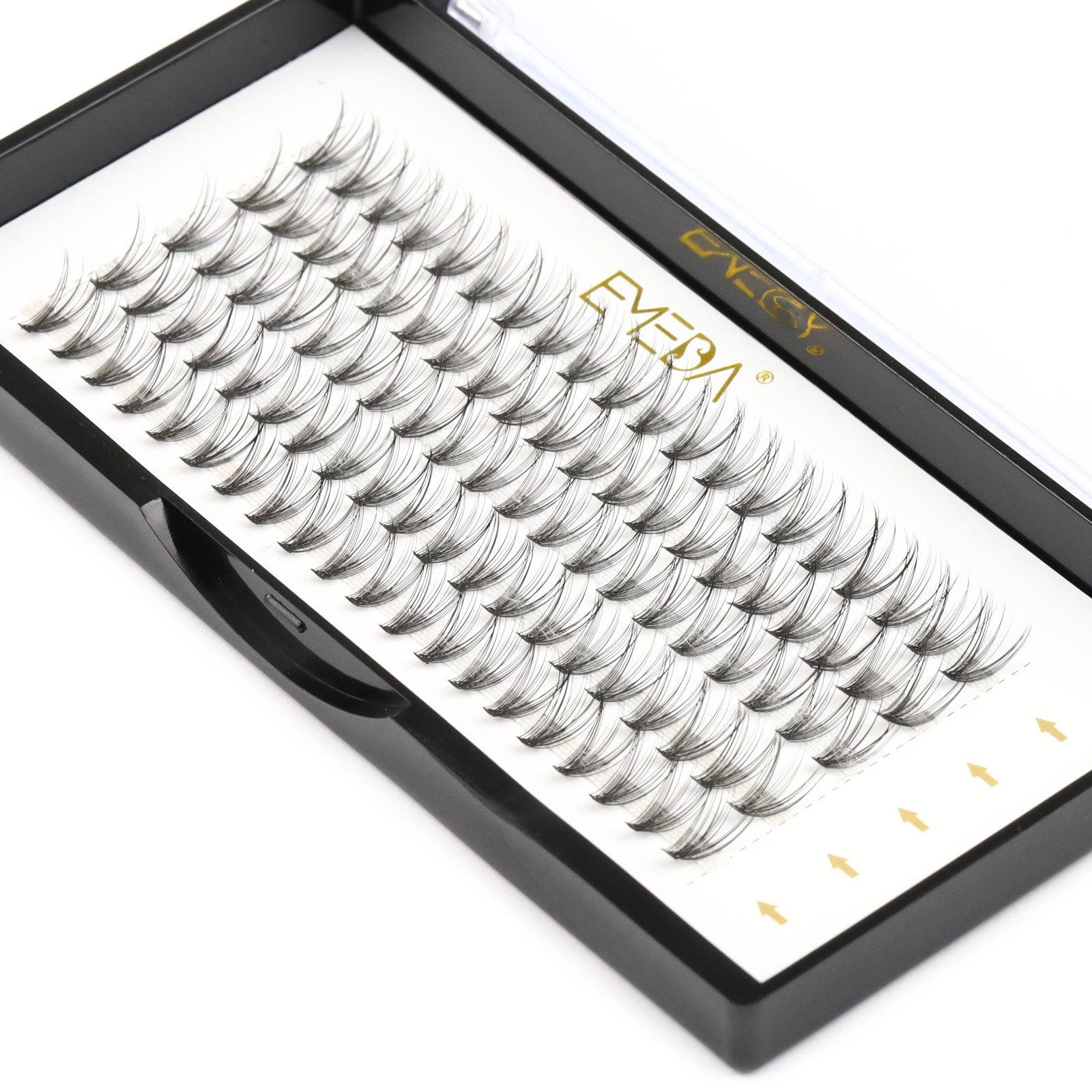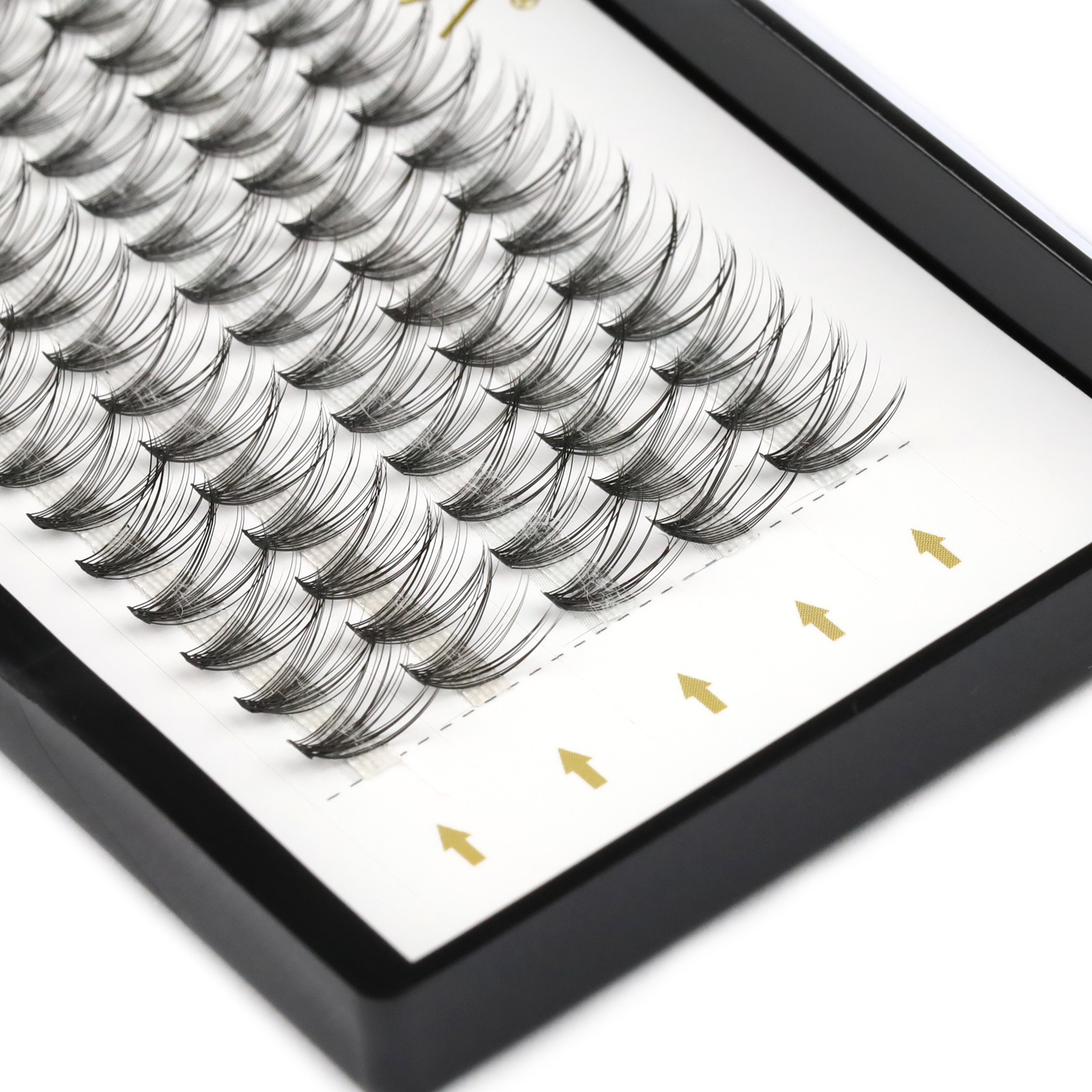 Premade fans eyelashes flat base provides enough space and a pure surface area for better adhesion.
Our premade fans eyelashes will give you a dense, fluffy look.
The premade fans eyelashes can be picked up easily, not fall apart.
Private label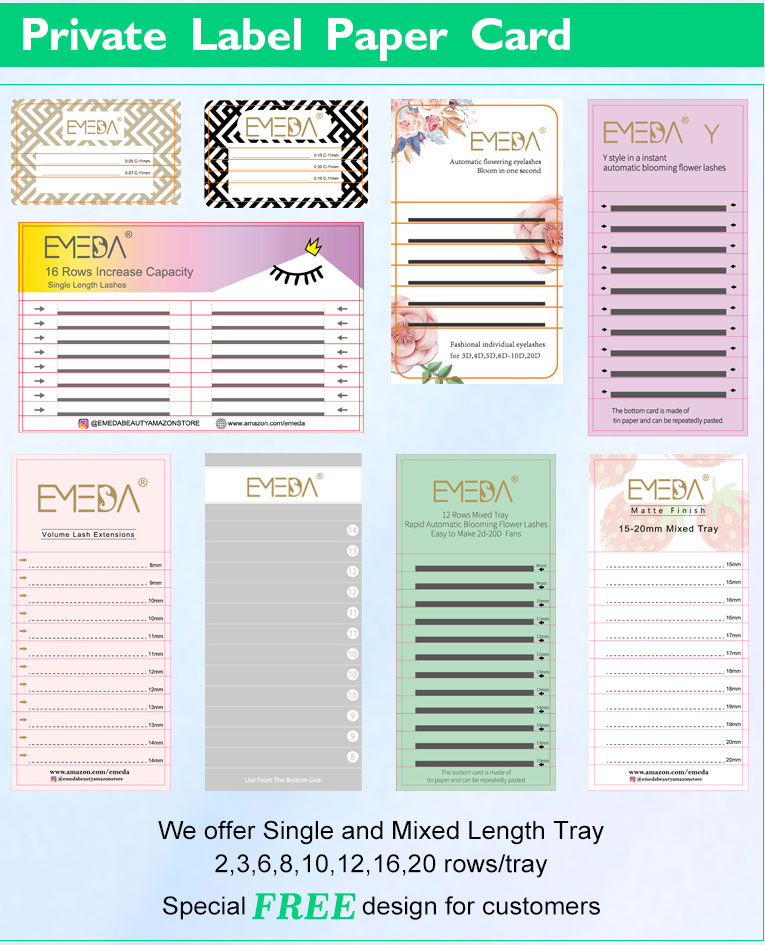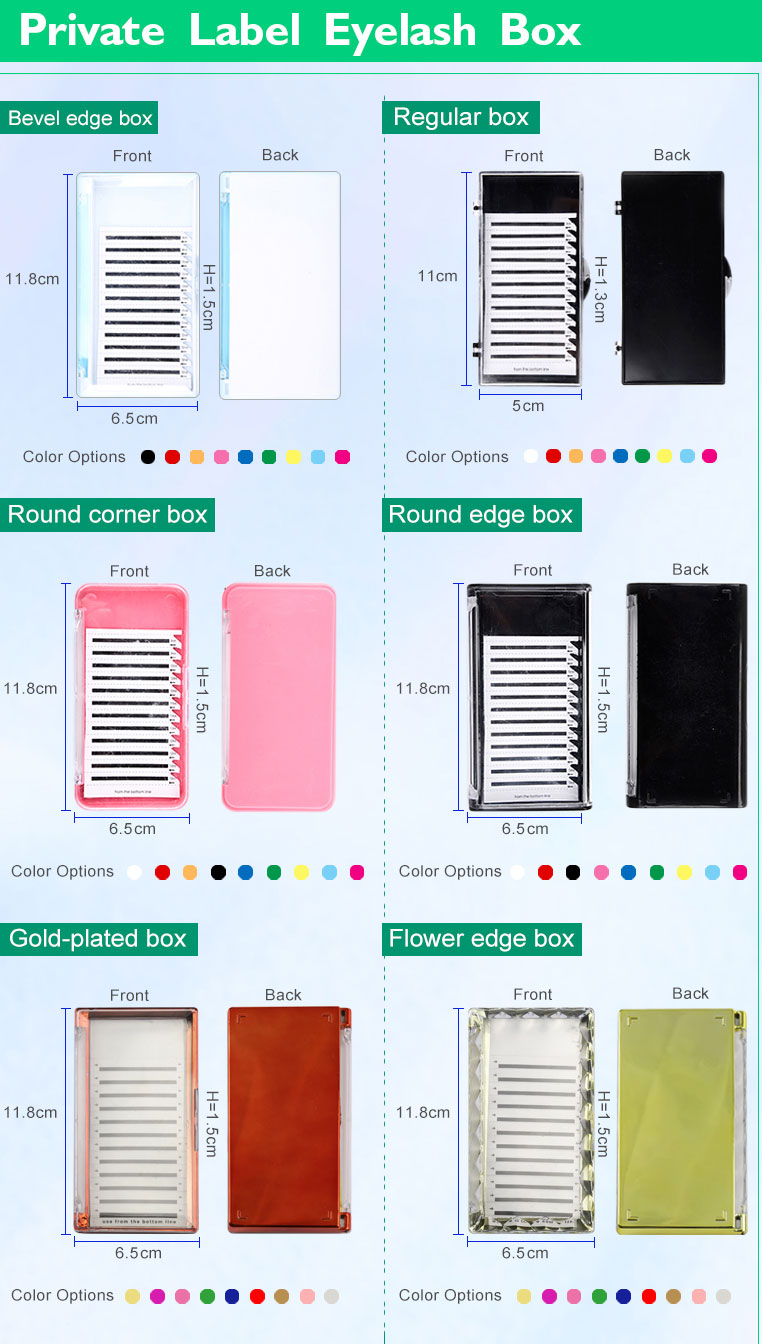 Our designers can make logo for custmers, you will have your own brand.
Customers can choose the patter you like.
We can do all kinds of boxes.you can do the box you want.