0.1mm J B C D Curl Automatic Blooming Flower Eyelash
More Details:
Material: Black PBT Material
Color: Matte black
Thickness: 0.07 mm
Curl: J B C D
Length:
8-18mm single length
8-15mm mix length(8mm*1,9mm*1,10mm*1,11mm*1,12mm*2,13mm*2,14mm*2,15mm*2)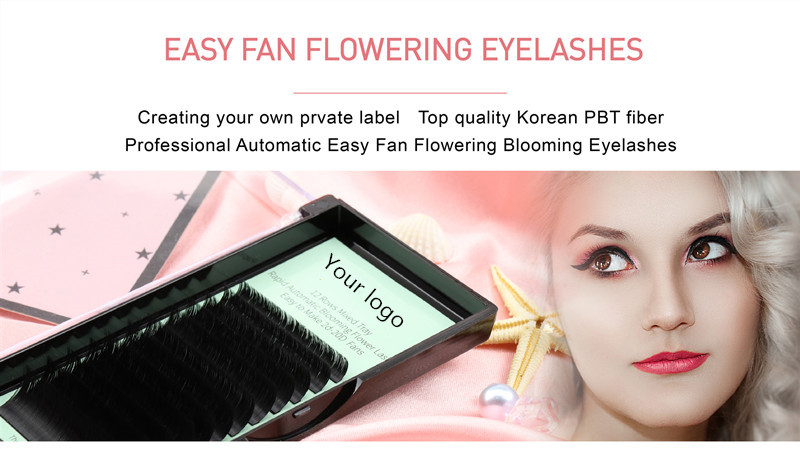 Product picture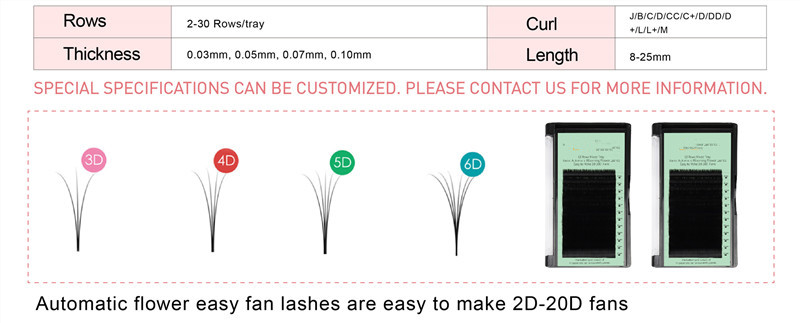 Our easy fan lashes root are magnetic and are non-dispersed.
When you use easy fan lashes, the applying efficiency can increase by 80% than traditional volume eyelash extensions.
You can pick up fans from 2D to 10D.
Private Label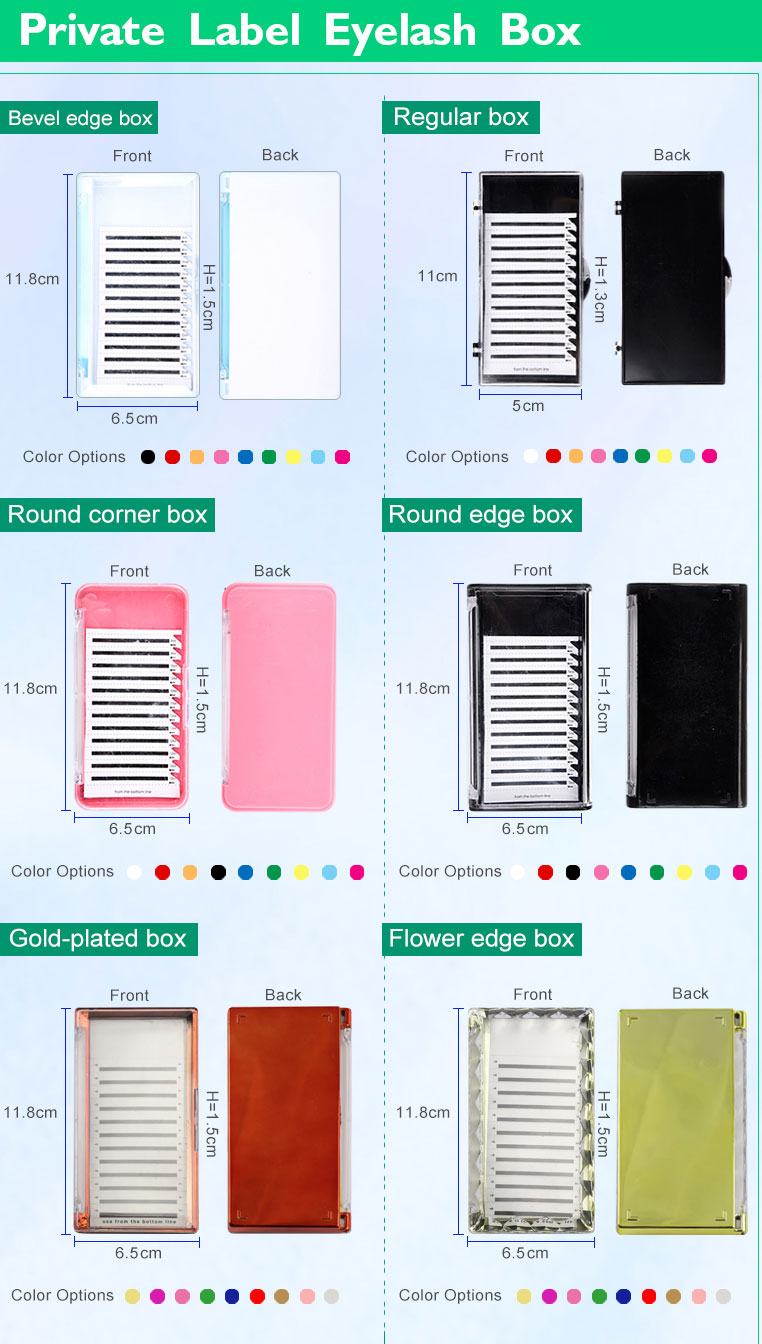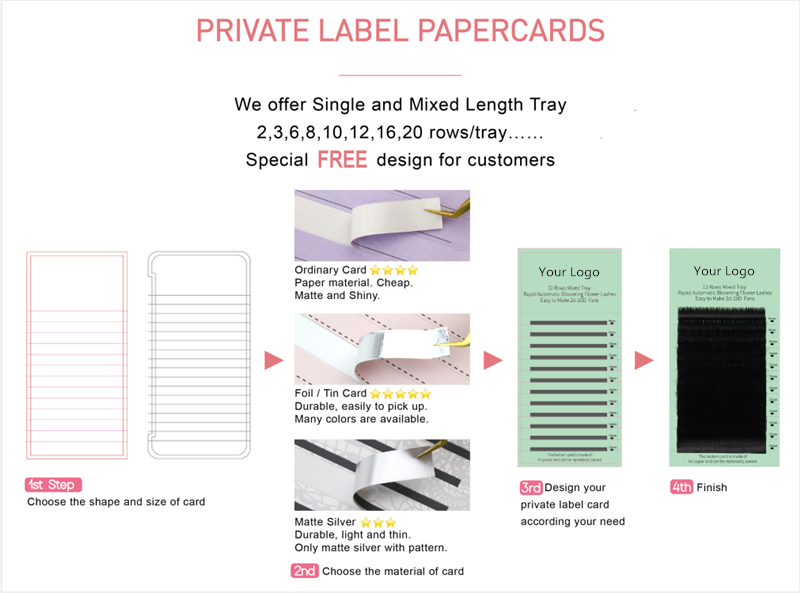 Our designers can make logo for custmers, you will have your own brand.
Customers can choose the patter you like.
We can do all kinds of boxes.