2022 newest 3d mink lashes 25mm best seller DNL series
Newest 3d mink lashes 25mm long are light-weight and comfortable to wear because the fibres are softer and lighter, and naturally carry a beautiful C&D curl. Every strand of 25mm lashes are expertly crafted by hand to create a unique and natural effect that no machine or synthetic lashes can imitate. Private logo and customized package box for this 3d mink lashes is available. Welcome to contact us!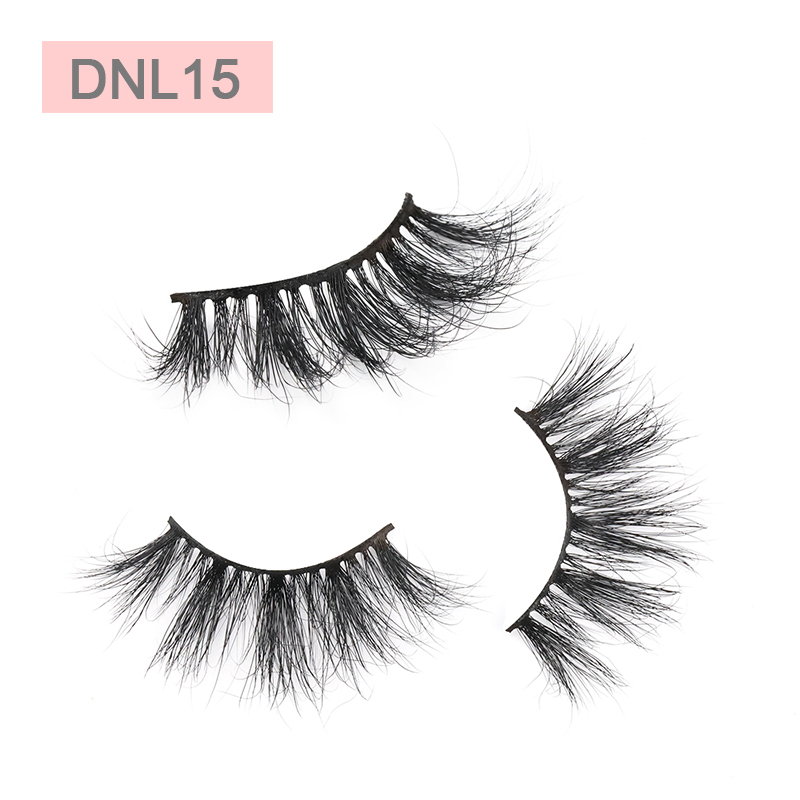 1/ Advatage of 2022 newest 3d mink lashes 25mm best seller DNL series
For our 2022 newest 3d mink lashes 25mm best seller, each strand is ultra fine, with the ends tapered off, giving you lashes that are virtually indistinguishable from your own. handcrafted cotton band that is extremely flexible, offering unparalleled comfort and ease of application.
Material: made of 100% real Siberian mink hair, naturally harvested from animals, cruelty-free
Styles: extremely long. thick, volume, fluffy and full, we can provide you with all kinds.
Craft: handmade
Multiple occasion used: wedding, party, night out, modeling, cosplay, daily makeup etc.
Reusable: 15-20 times wear each pair with good care.
Easy to apply: apply these newest 3d mink eyelashes 25mm with your fingers is also ok instead of tweezers within seconds.
Soft and lightweight: comfortable to wear.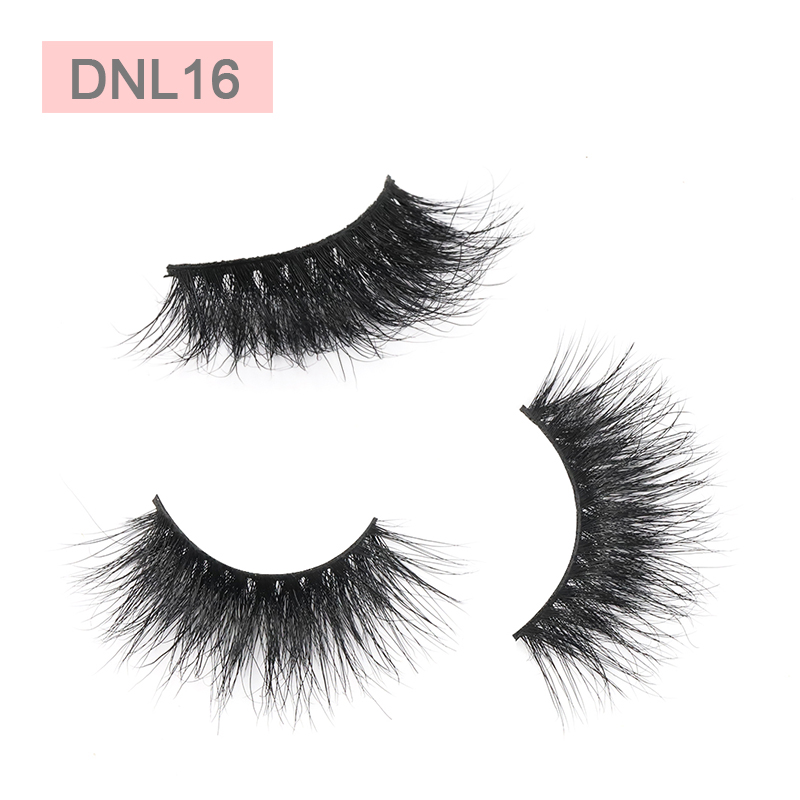 2/2022 newest 3d mink lashes 25mm best seller DNL series totally has 28 styles, you can choose natural looking or more fluffy looking you like.
As a lashes vendor and manufacturer, we wholesale and private label lahses for you brand.
We can make you own logo for newest 3d mink lashes 25mm best seller, magnetic box or paper card box are all very popular, can print your logo and social media contact info on it, to help you enlarge your business. Here are the box pattern for you reference.
3/How to order 2022 newest 3d mink lashes 25mm best seller DNL series
1)pick eyelash styles you need, contact us via whatsapp or send inquiry to get more details.
2)we comfirm your request, check eyelash stock and then calculate shiping fee for you.
3)After you agree everything,make payment and leave your delivery address information for shipping out.
4)We will prepare your lashes and send it ASAP after receiving the payment,and we will provide tracking number after the goods shipped out.

4/How to apply 2022 newest 3d mink lashes 25mm best seller DNL series on you eyes?
Step 1: Prepare your mink lashes by gently bending them in a U shape, to make it very soft.
Step 2: Hold them to your eye to check the length and style, and then trim them to a suitable length of your eye so they will not poke at the corners. Go slow! Snip a bit at a time, from the outer edge only for winged styles and outer/inner edge for mirrored styles, until they are perfect.
Step 3: Apply mascara to create a supportive base, and eyeliner so you have got a clear line to follow. Curl your natural lashes too, so they will better match the flirty curve of your 3d mink lashes.
Step 4: Apply your lash adhesive glue along the band, and wait 30 seconds for it to dry to a tacky consistency.
Step 5: Holding your lashes from the center with a pair of tweezers, position them as close to your natural lash line as possible (above, not below!), and gently press into place.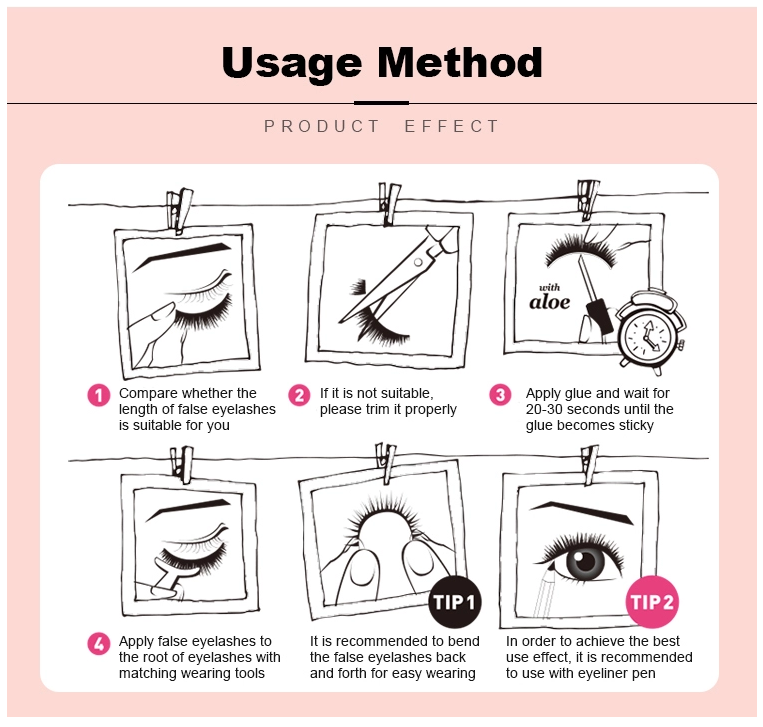 That is it! You can follow up with more mascara if you want, but your silk lashes will last longer if you do not. Plus it is unnecessary – our 3d mink lashes 24mm long DNL series are already beautifully dense!
5/Do you have related tools to use the 2022 newest 3d mink lashes 25mm best seller DNL series ?
Yes we have many related tools of 3d mink lashes, such as strip adhesive glue, tweezers, eyeliner glue, mirrors, etc. Pls see below picture to find more.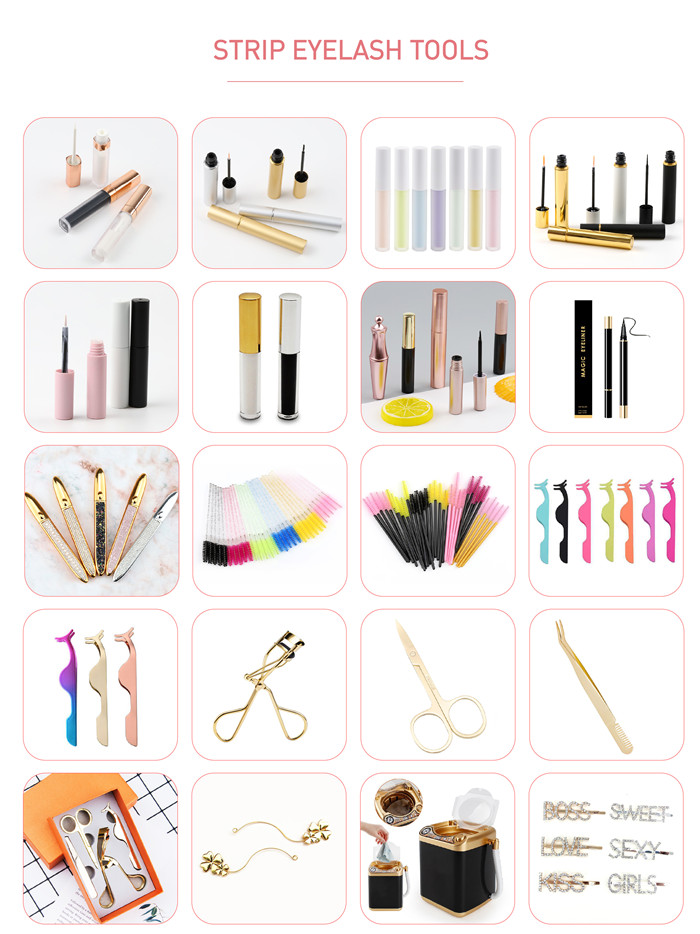 6/Why choose Obeya as your business partner to start 2022 newest 3d mink lashes 25mm best seller?
1. Our company have done lash business over 20 years, mainly do lash extensions, 3D mink strip lashes, and related accessories, have a super wide product range.
2. We have our own lash factory, with stable supply capacity.
3. Half of our workers are with over 15 years' experience on 3D mink lashes custom packaging and lash extensions, lash quality is guaranteed.
4. Have our own unique technology on lashes, super easy to pick up but also stable enough on trays, make sure it's competitive enough on whole market.
5. At least 3-5 times QC system by our professional inspector before handmade strip lashes send out to you.
6. Huge stock for 25mm mink lashes, meet your needs easily.
7. Completely and safe package, make sure all products arrive your side perfect!
8. Fast delivery time, always give you the best shipping option.

Contact me for more details! Trust my professional service will help with your eyelash business. Hope we can have long-term business in future.
Whatsapp: +86 185 6195 7355
You can also send your inquiry from below form, we will reply you asap!