2020 Hot Sale Light And Flexible 3D Silk Lashes Supplier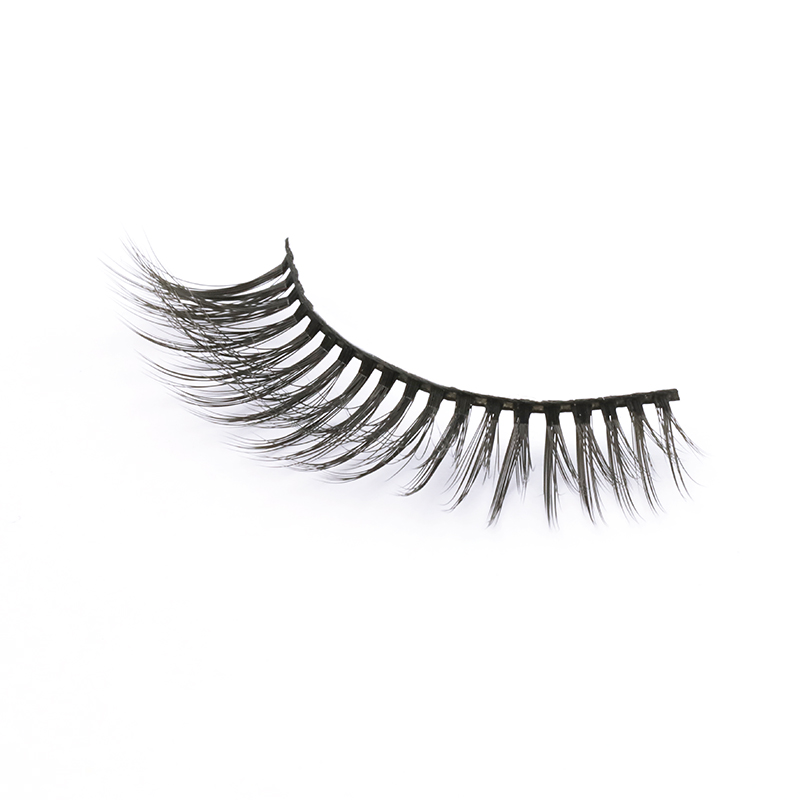 SPG series 3D silk lashes are our 2020 hot sale lashes.
They are light and flexible 3D silk lashes, 100% cruelty free and vegan.
We are lashes supplier to provide for customers all over the world.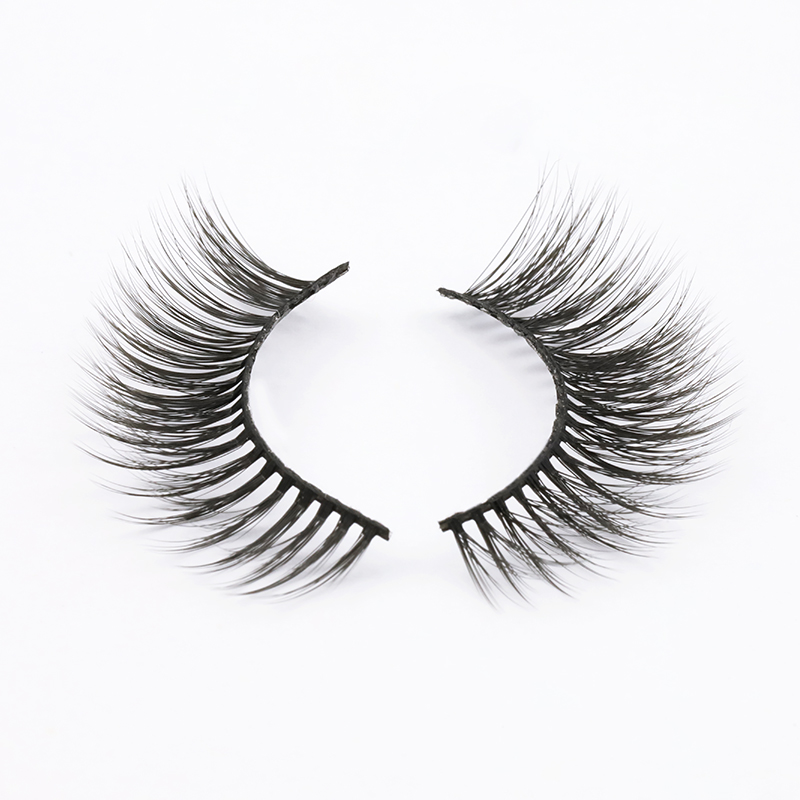 Gorgeous on all eye shapes, the SPG silk lashes boosts your lash look with every wear.
Handcrafted and triple stacked, the tapered fibers create the appearance of real mink fur.
The placement of the lashes on the band are in the three intricate layers, which help accentuate the fluffiness of the lash, while giving you natural look in a soft yet incredibly beautiful way.
Extremely beautiful lashes made to accessorize every makeup look.
The last stage that completes makeup and looks stunning on.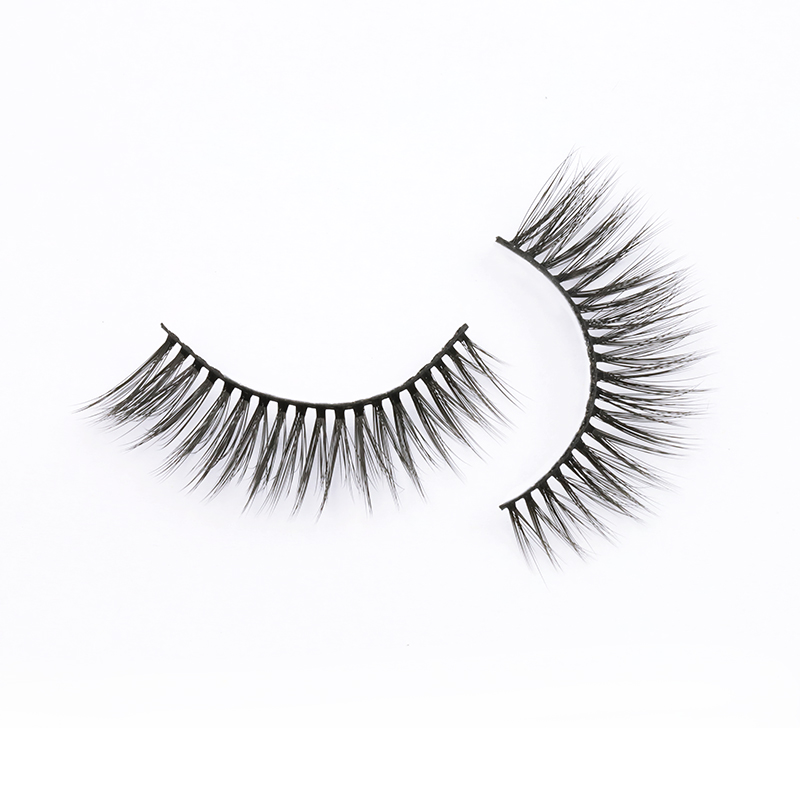 These lashes are cruelty-free, made from synthetic mellow fibers and a black cotton band.
These lashes are high-quality and durable and are wearable for 15+ times.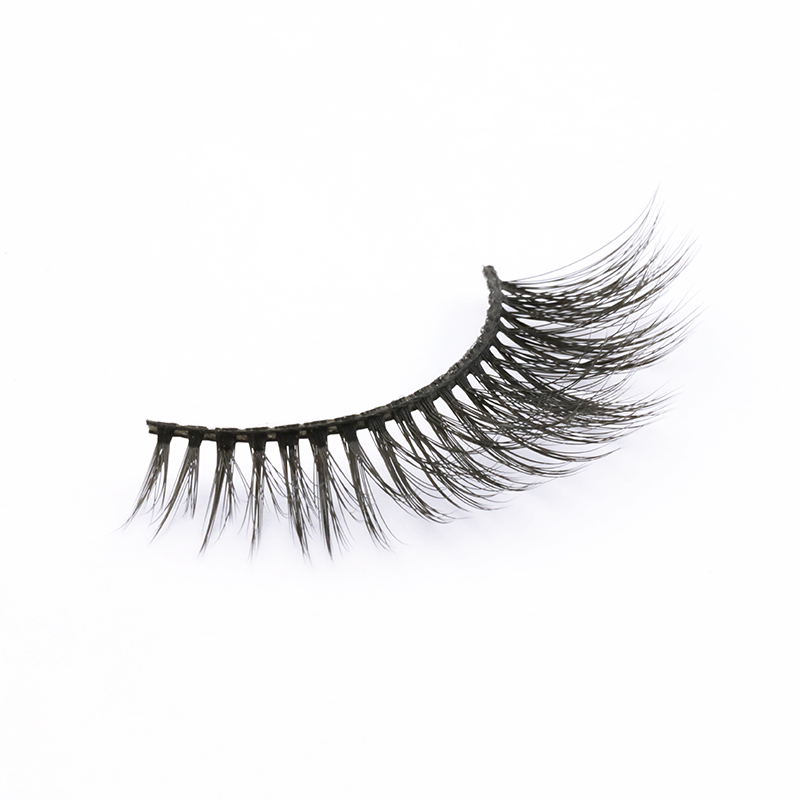 This high-quality false lashes is made with the softest and finest synthetic hair fibers, making them very light-weight, comfortable to wear, and easy to apply.
The lightweight silk fibers in the SPG silk lashes are designed to enhance your eyes by adding a subtle amount of fullness, volume, and length making them look and feel real.
The anti-stick band increases the number of uses and is easy to clean.
Step 1: Prep your lashes by gently bending them in a U shape.
Step 2: Hold them to your eye to check the length, and trim them to just short of your eye length so they will not poke at the corners. Go slow! Snip a bit at a time, from the outer edge only for winged styles and outer/inner edge for mirrored styles, until they are perfect.
Step 3: Apply mascara to create a supportive base, and eyeliner so you have got a clear line to follow. Curl your natural lashes too, so they will better match the flirty curve of your Mademoiselle Lashes.
Step 4: Apply your favorite lash adhesive along the band, and wait 30 seconds for it to dry to a tacky consistency.
Step 5: Holding your lashes from the center with a pair of tweezers, position them as close to your natural lash line as possible (above, not below!), and gently press into place.
That is it! You can follow up with more mascara if you want, but your silk lashes will last longer if you do not. Plus it is unnecessary – our lashes are already beautifully dense!
This series also includes many other styles of eyelashes.
If you are interested in it, please do not hesitate to contact us through the contact information below:
Sophia Zhao

Email: minklash@emedaeyelash.com
Whatsapp: +86 185 6261 5183
You May Like:
Private Label Custom False Eyelash Packaging Box ZX099
Custom Logo Stainless Steel Eyelash Applicator Tweezers for Strip Lash ZX098
High Quality Private Label Latex Free Strip Eyelash Korean Glue For Sensitive Eye ZX097
How to order customized eyelash packing box with your private label?

1.Send us your logo.
2.Work on design draft withing 24hours.
3.Confirm the eyelashes package box design draft.
4.We quote you price with shipping fee and do invoice for you
5.1-15 days by production.
6.Fast shipping.