Wholesale Clear Band Bottom False Eyelashes Under Eye Lash Lower Silk Synthetic Lashes
In general, our perception of false eyelashes is limited to the upper eyelashes. In fact, there are bottom eyelashes in strip lashes. Friends who want to make the lower eyelashes more prominent can also try to balance with the upper eyelashes, more harmonious and more natural.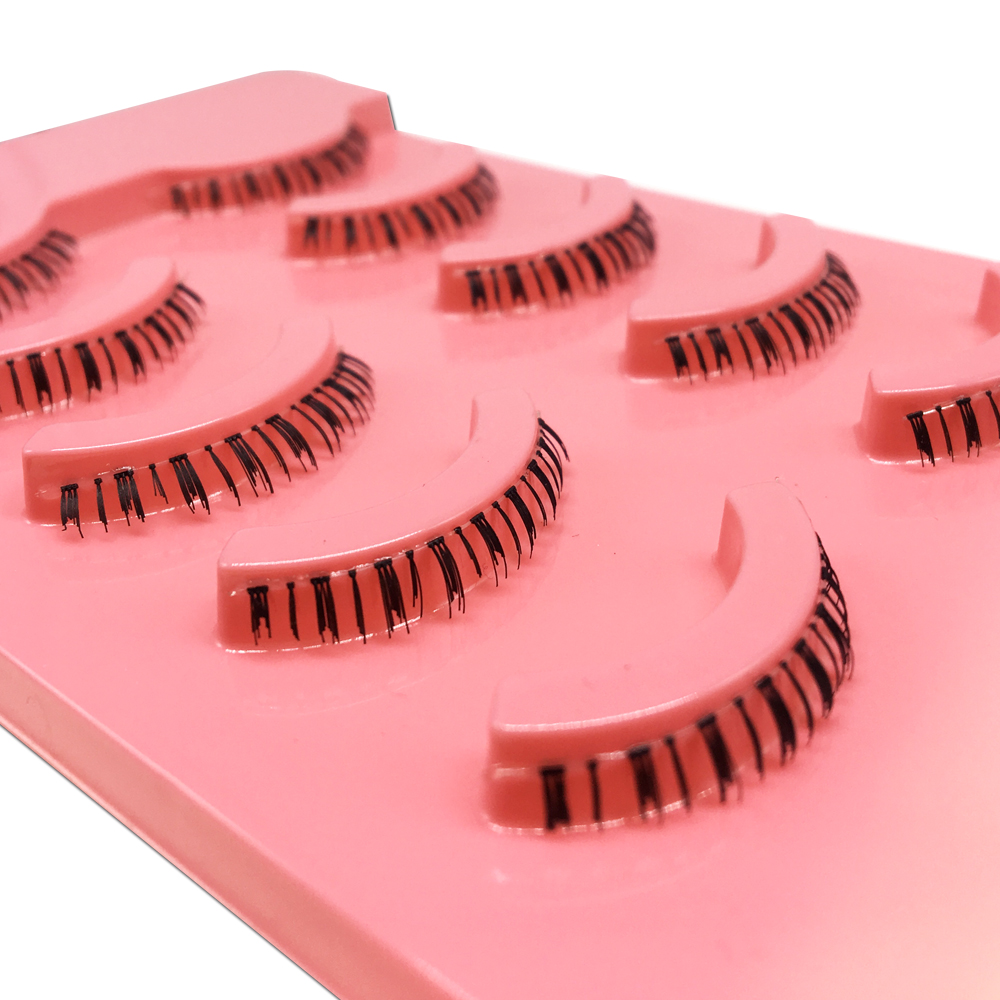 Product detials:
Name: Bottom lashes

Material: Korean PBT

Type: 100% handmade

Band: clear band

Brand: Emeda, Obeya or your own brand

Price: $1

Regular package: 5 pairs/pack or 10 pairs/pack

Customized package can be accepted

How to use bottom lashes?

The first step for people who want to use fake eyelashes is to take our eyelashes with eyelash curlers.

The second step is that people need to use tweezers to hold false eyelashes in their eyes.

The third step is to cut off the part of the false eyelashes that is too long.

The fourth step we want is to bend the eyelashes along the curvature of the false eyelashes, and then you can be more compliant.

The fifth step is to use some glue to glue the fake false eyelashes that we bought.

Sticky, the sixth step you need to do is to wait for the glue on the false eyelashes to dry.

The seventh step is relatively simple, people need to take a mirror to look at it.

The eighth step is to put the false eyelashes on the roots of the real eyelashes in the human body, the first stick in the middle of the sticky.

The nine step is to use a cotton swab to open the overlap of your own tears, so that the false eyelashes can be pasted.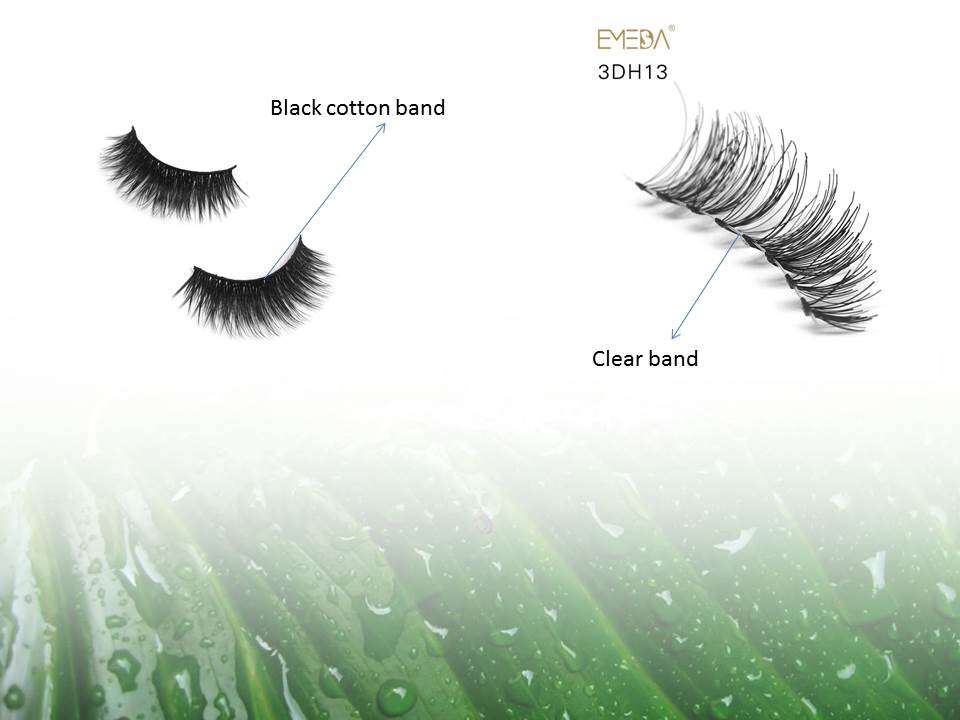 Difference in black cotton band and clear band:
1.The material of the clean band is the same as the material of the fishing line.
The material of the black band is cotton.
2.The clear band is more invisible than the black band.
3.The clear band is thinner and lighter than the black band.
4.The black band is more popular than the clear band.
5.Besides black eyeliner, clear band lashes are also suitable for brown, blue, green and other color eyeliners.
You May Like:
1. Private Label Popular 25mm Mink Eyelashes with Custom Packaging ZX14

2. Wholesale High Quality Fake Eyelashes Strip Lashes Factory Vendor ZX06
3. Wholesale OBEYA Human Hair Wispy Clear Band Strip Eyelashes ZX07
4. High Quality Cheap Handmade Customized Packing Beauty Tools Thick Long Soft 5D Mink Eyelashes ZX09
5. Top Quality OEM Private Label Natural Looking 3D Real Mink Fur False Eyelashes ZX10
Customized Boxes for Strip Lashes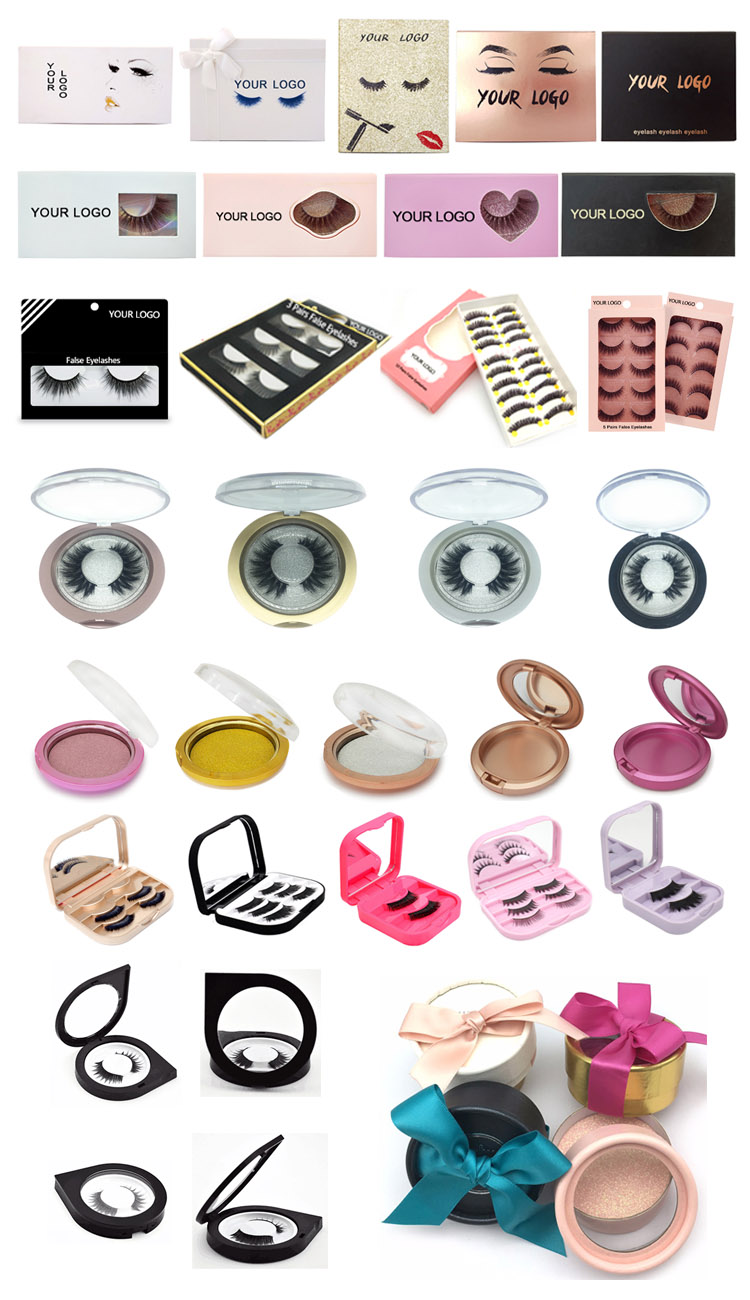 About Shipping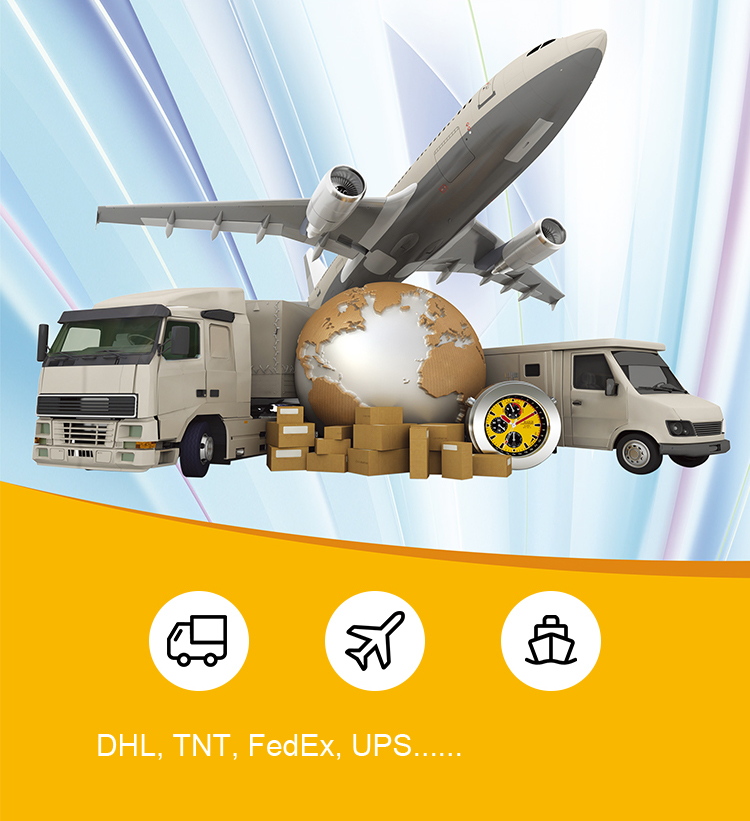 Main Products

Customers visit