wholesale magnetic eyelashes usa
wholesale magnetic eyelashes usa picture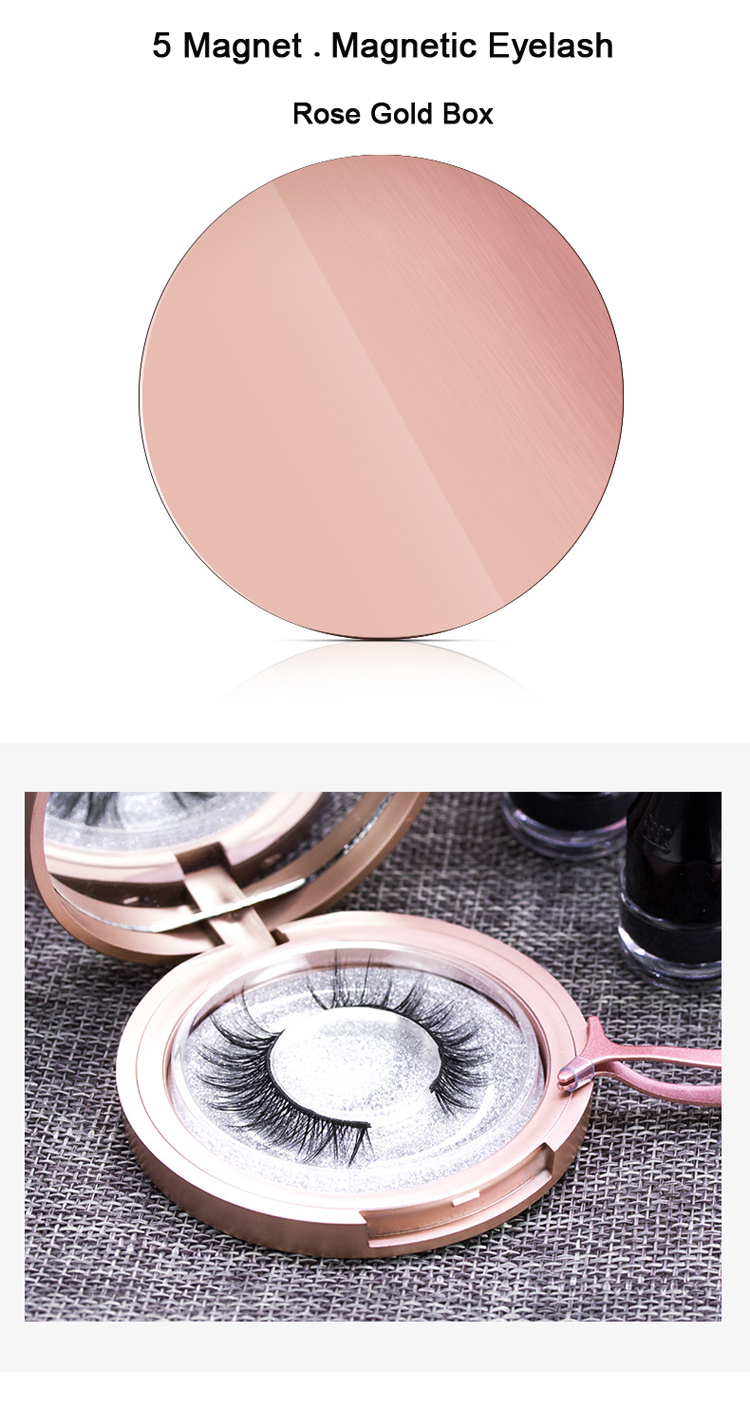 wholesale magnetic eyelashes for USA with the new design
Our latest magnetic eyelashes kit comes with the new design. The lashes are made of high-quality and synthetic fibers, giving natural softer and bold look that frame the eye, and it contains five stronger magnets. Our liquid eyeliner contains more magnetic particles than others lashes and eyeliners working together by strong magnets. Designed with a new curvature, the tweezers are easier to use.
Charming eyelashes is the pursuit of every woman. Our latest magnetic eyelashes kit gives you that natural look you've been wanting. Besides, our Magnetic Eyelashes come with 5 strong magnets that work great, no worry of that the eyelashes will fall.
Magnetic eyeliner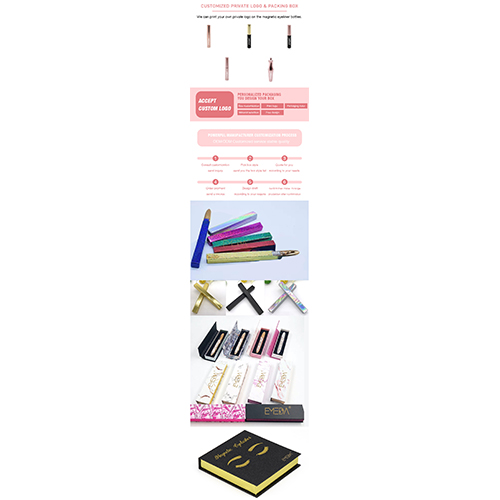 How to Use magnetic eyelashes ?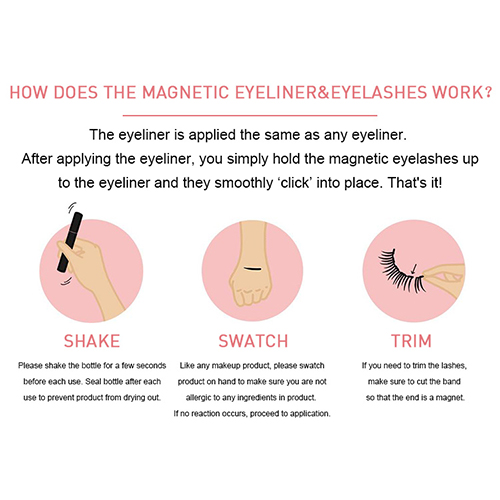 Magnetic eyelashes are used in the USA
1.Shake the magnetic eyeliner bottle well before use(this is very important).





2.Apply 2-3 thick layers of magnetic eyeliner to the upper lid, Wait for it to dry for 1 minute.




3.Gently lay lashes on the top of your natural eyelashes. Allow the lash to adhere to the magnetic eyeliner.




4.Adjust the position according to your need.
FAQ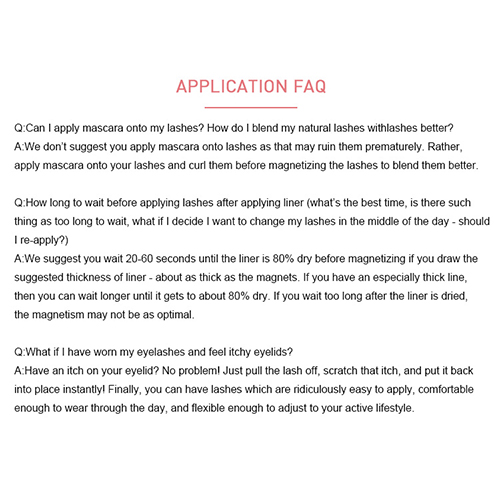 Product advantages