Gel eyelash glue remover no stimulate
The thick texture makes it not easy to flow into the eyes when used, so it is safer and not stimulate.
mild formula,passing the national safety test,suitable for all skin types,No Stimulate Lash Cleanser Nourishes Natural Eyelash Extension Remover,our remover is easy to use,safe and effective.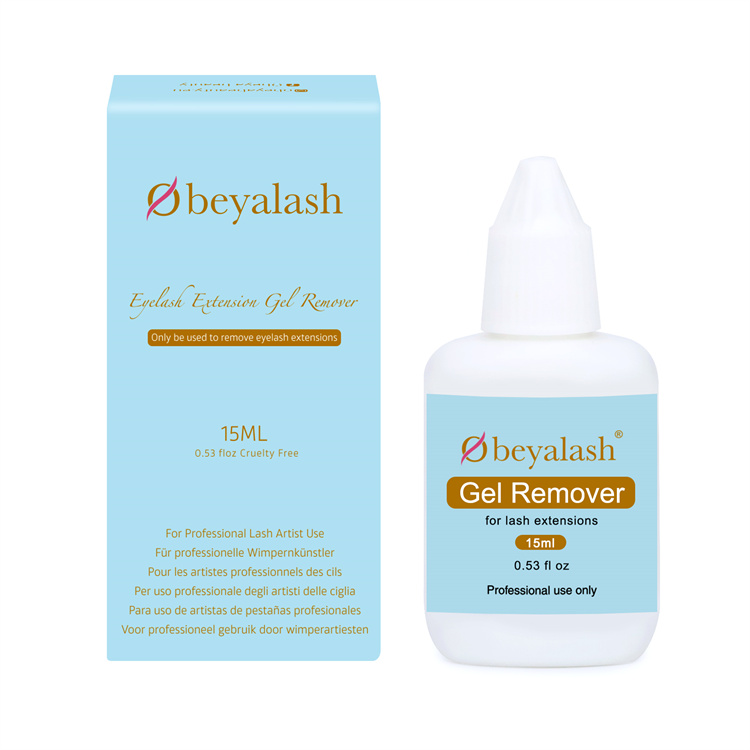 How to use gel eyelash glue remover
1. Close your eyes and put eye pads or cotton pads under your eye.
2. Use a cotton swab to take out of the eyelash glue remover to apply the connection that is between the natural and false eyelashes.
3. Apply the eyelash glue remover on the eyelashes evenly and gently, wait for about 1~2minutes.
4. Use cotton swabs to remove most of the eyelashes extensions,then slowly remove the eyelashes extensions with tweezers and clean up the natural lashes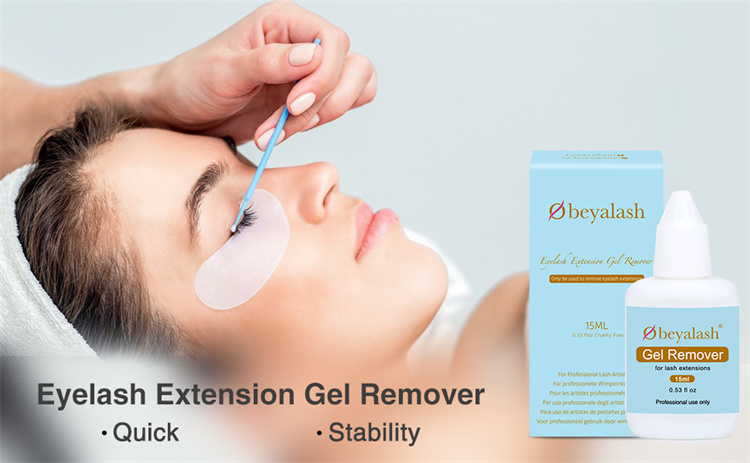 matters needing attention
Do not use if Skin is sensitive or abnormal skin condition such as cuted, wounded etc.

Please be careful not to link to the eye. If it was enter the eye ncidently, rinse immediately with water or warm water.

Please stop using if you have any allergies.

Keep out of reach of children.

Avoid direct sunlight or hot and humid places near the fire source.

Please seal the bottle cap after use.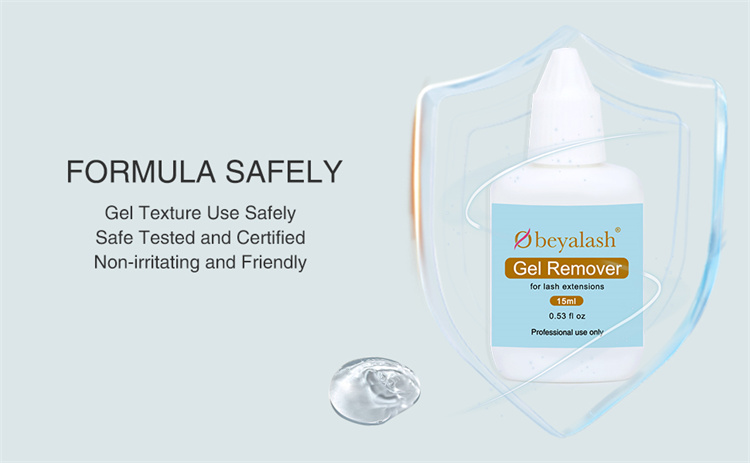 Quick dissove lash adhesive
Fully dissolve with gule no residue after the removal is safe without damage the real eyelashes.
no burning sensation and tears,designed for experienced lash aritists looking to speed up their lash removal treatments
saving you precious time and effort.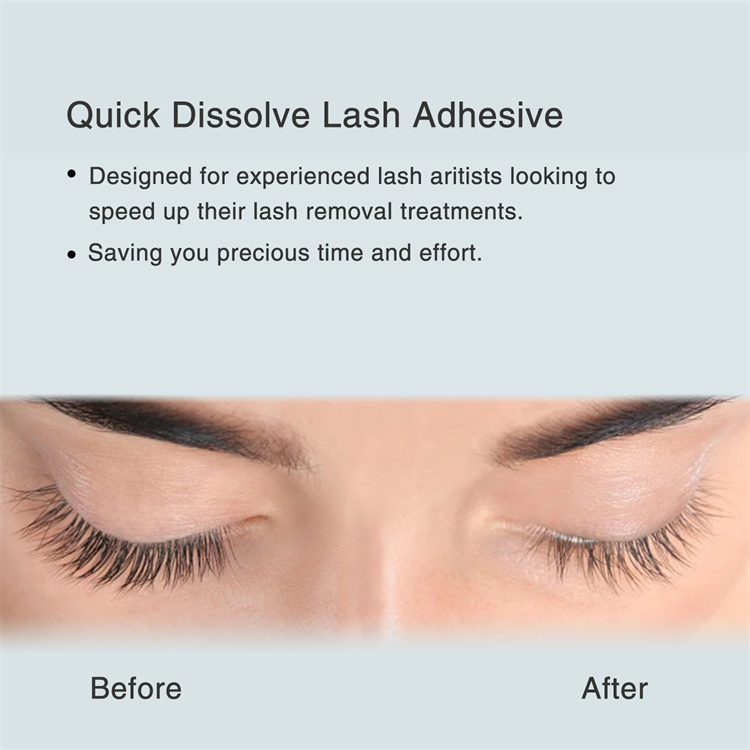 We have different packaging bottles for our eyelash glue remover, different volume and color. We also provide OEM and ODM service. Our professional designer will do this for you patiently. Please kindly contact us for more details!