Wholesale High Quality Private Label 100% Real Mink Eyelashes Extension in USA
Real mink eyelash extension is the queen of lashes.
Mink eyelash extension is arguably one of the most luxurious and high-quality product in eyelash extension.
Because our mink is pure real mink hair, derived from Siberia. High quality and very soft, so there is no specific thickness.
If there is marked with the exact roughness, it is not always the real mink, may is a man-made fibre, also called fuax mink.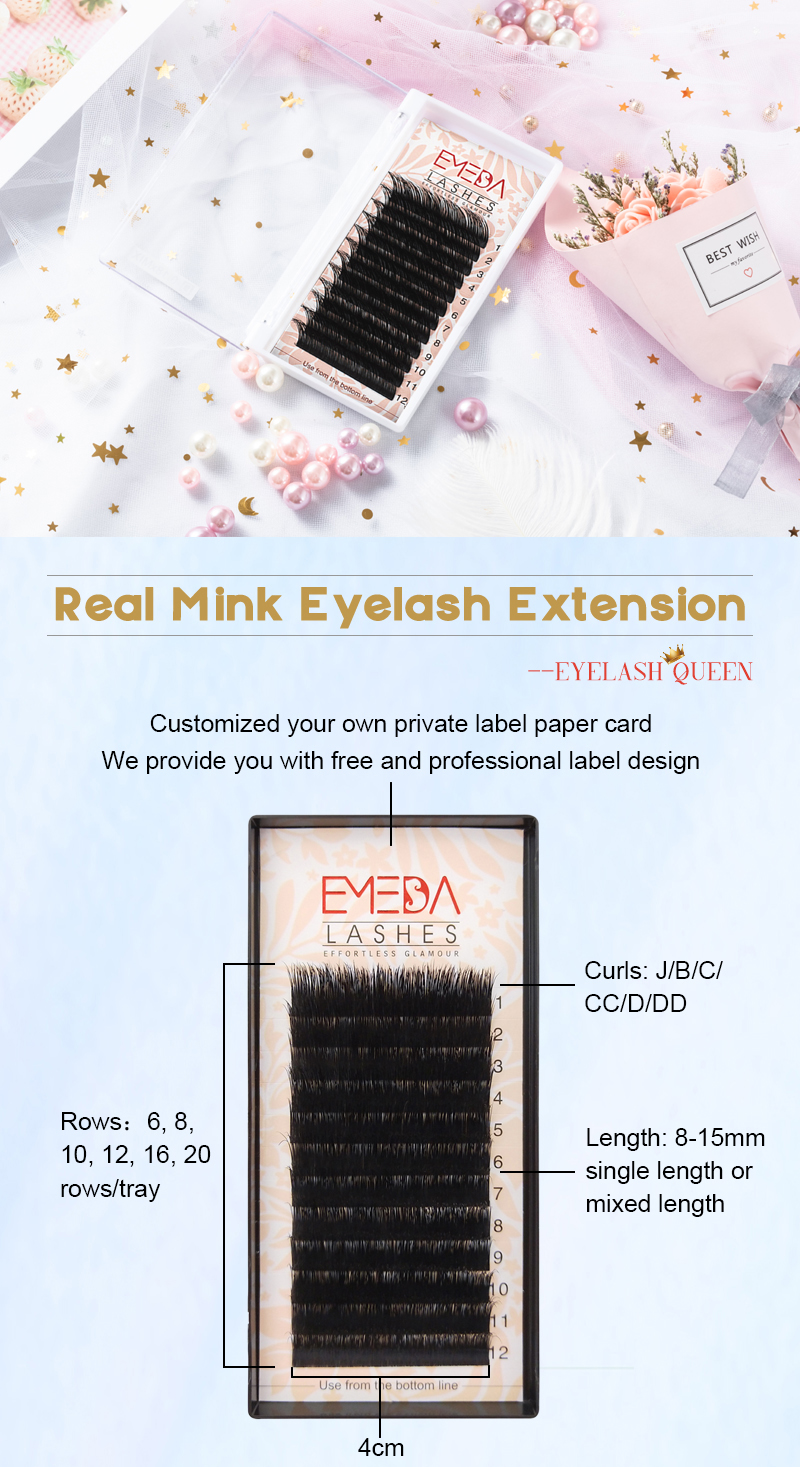 We make J/B/C/CC/D/DD and 8-15mm length as our stock curls and length.
And we also can manufacture other curls and lengths. If you need, please feel free to contact us.
You can customized papercard and box with your own private lable, 2, 3, 6, 8, 10, 12, 16 and 20 rows/tray rows per tray.
Single length or mixed length all can be choosen in your own mink eyelash extension tray.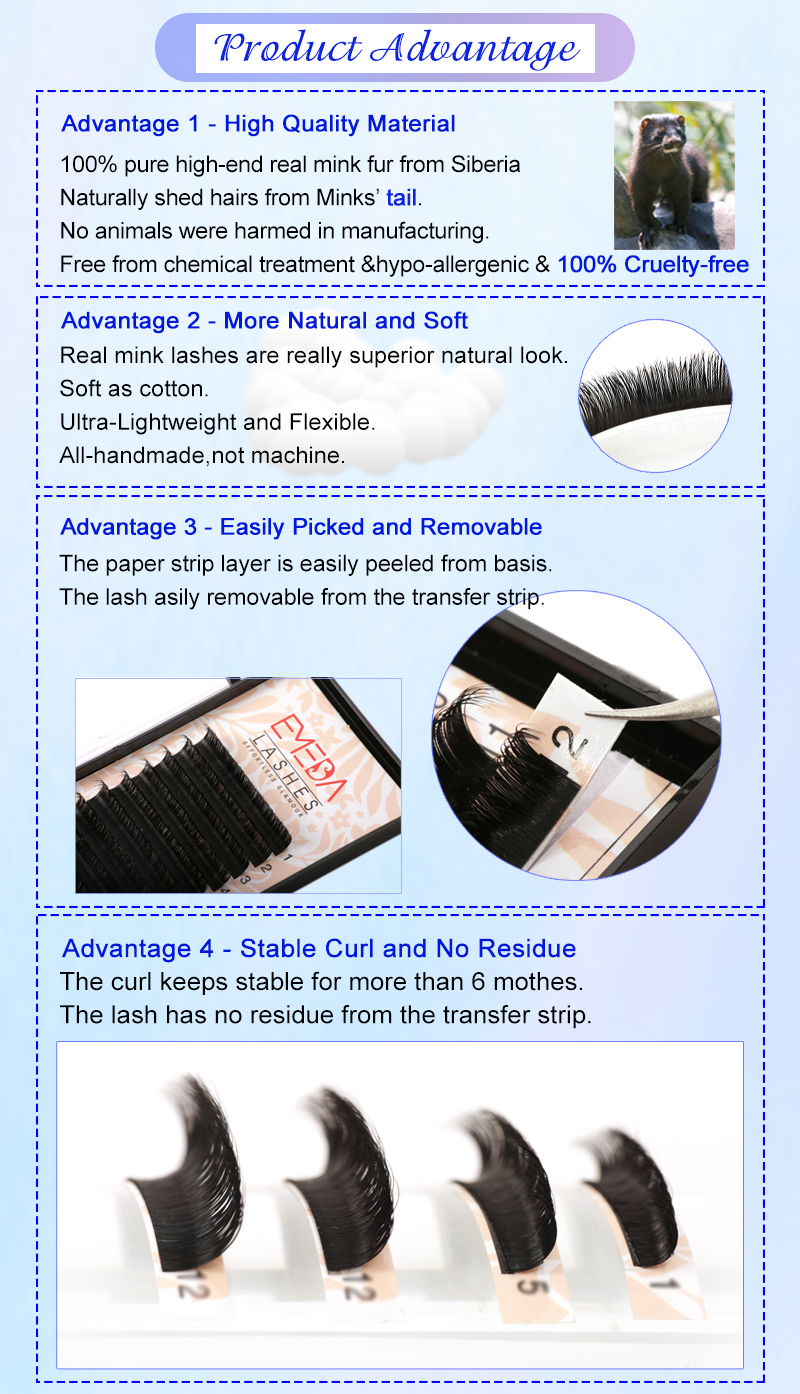 Real mink lashes are really superior natural look, very soft and ultra-lightweight.
All-handmade,not machine.They are so natural seems like real human lashes.So amazing looking.
The lash do not stick together after removing from the transfer strip.Easy to pick it up.
Unlike faux mink or synthetic eyelashes, real mink fur is very thin, soft and lightweight.
You may be an animal protectionist or you are kind-hearted and cannot bear animals to be harmed.
Please be assured that our eyelash extensions are 100% cruely-free,
we have someone to collect the natural hair of Siberian mink.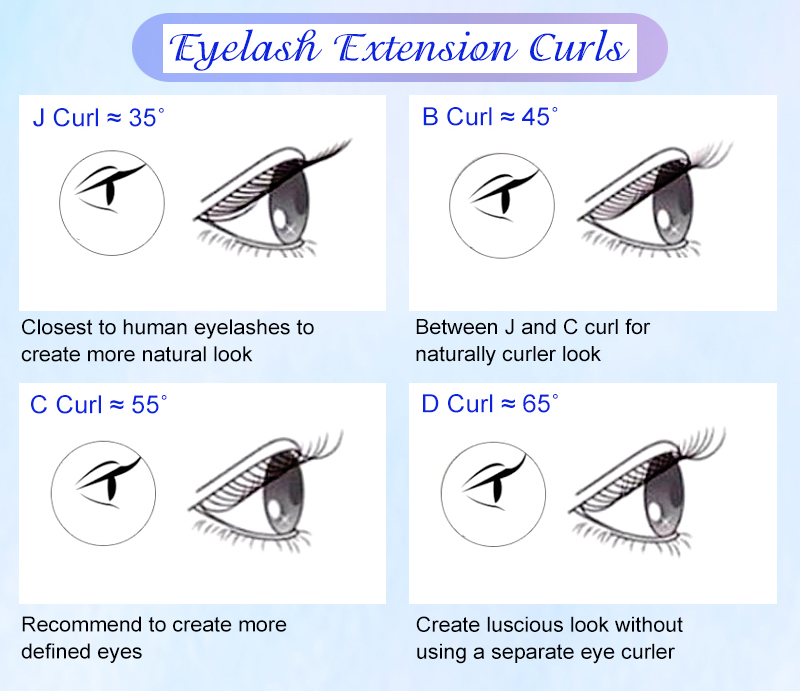 There are 4 regular eyelash extension curls for your for your reference:
1. J Curl ≈ 35˚
Closest to human eyelashes to create more natural look
2. B Curl ≈ 45˚
Between J and C curl for naturally curler look
3. C Curl ≈ 55˚
Recommend to create more defined eyes
4. D Curl ≈ 65˚
Create luscious look without using a separate eye curler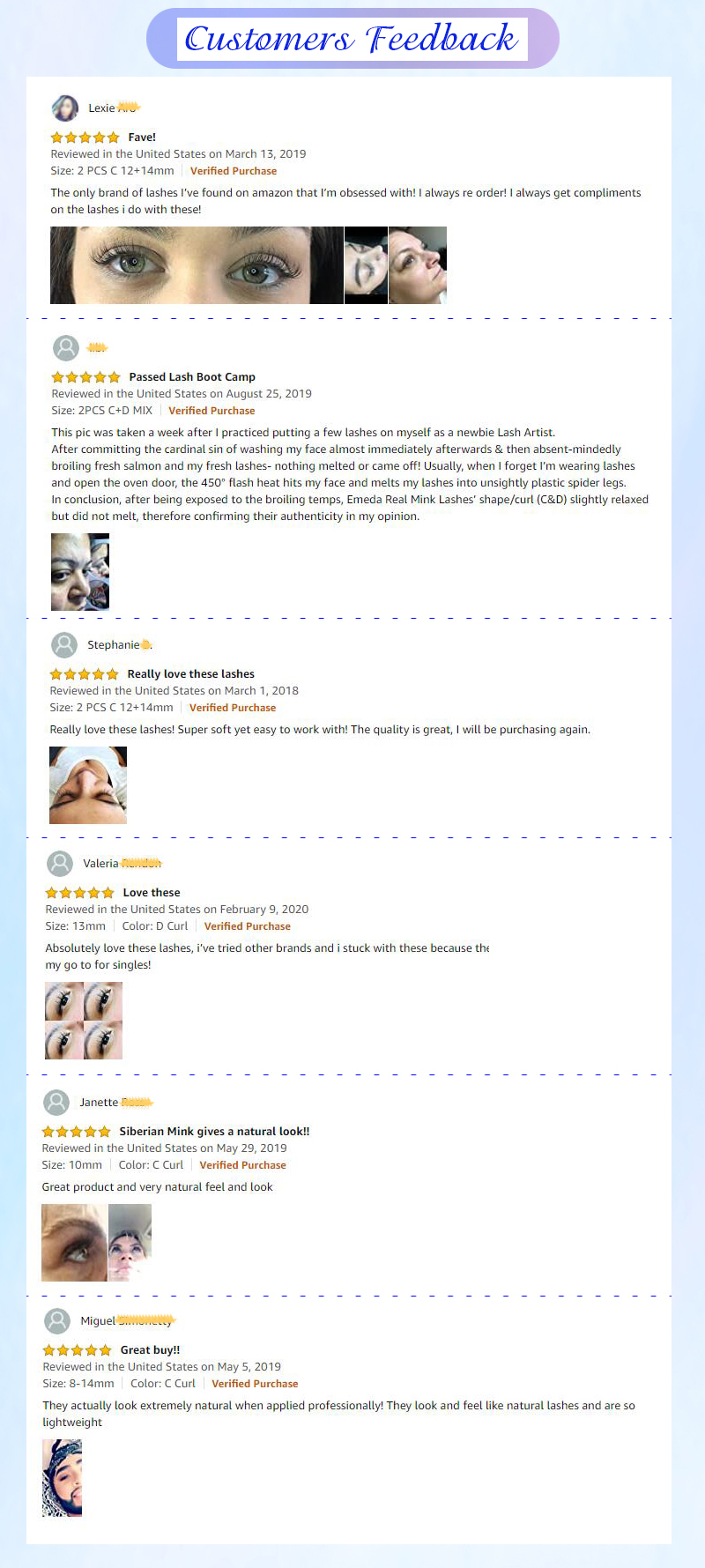 There are the real customers feedbacks on our Emeda Amazon Store in USA.
EMEDA beauty has established that eyelash extension experts supplying better service
and high quality eyelash products to the customers.
We always try to meet our customers needs through constant research and development.
We use the approved raw materials and offer the best quality beauty item to give you the full satisfaction.
EMEDA beauty promise to offer products that we research and develop trusted products for all customers need in the future.
You May Like:
Sophia
Whatsapp: +86 135 7380 4926
Email: minklash@emedaeyelash.com
Instagram: emeda.eyelashes.extension
You can find me through the any way above.
Whatsapp is most fast to reply. 5 stars recommendation.