Wholesale Gel Eyelash Glue Remover No Stimulate
Mild formula, passing the national safety test, suitable for all skin types. No Stimulate Lash Cleanser Nourishes Natural Eyelash Extension Remover, our remover is easy to use, safe and effective.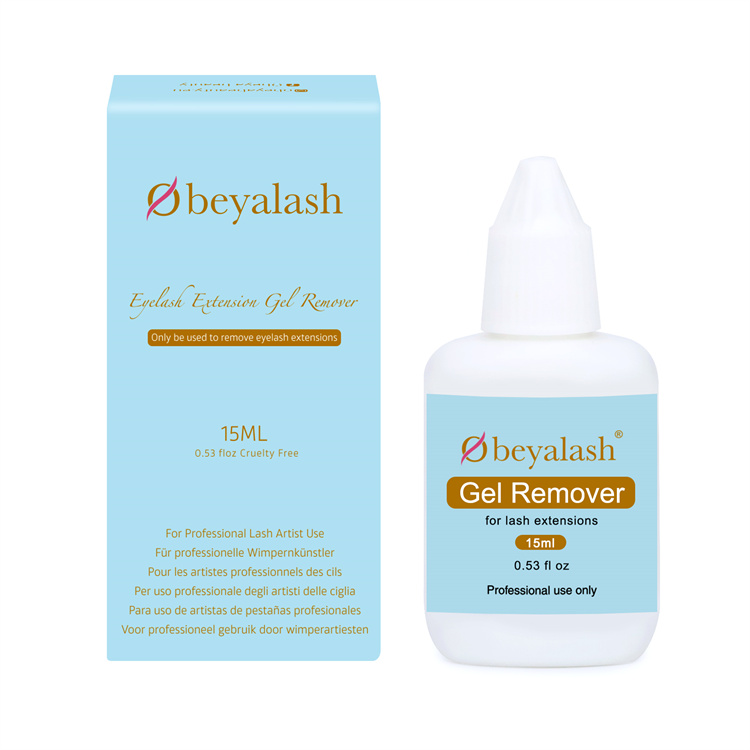 How to use gel eyelash glue remover
1. Close your eyes and put eye pads or cotton pads under your eye.
2. Use a cotton swab to take out of the eyelash glue remover to apply the connection that is between the natural and false eyelashes.
3. Apply the eyelash glue remover on the eyelashes evenly and gently, wait for about 1~2minutes.
4. Use cotton swabs to remove most of the eyelashes extensions,then slowly remove the eyelashes extensions with tweezers and clean up the natural lashes.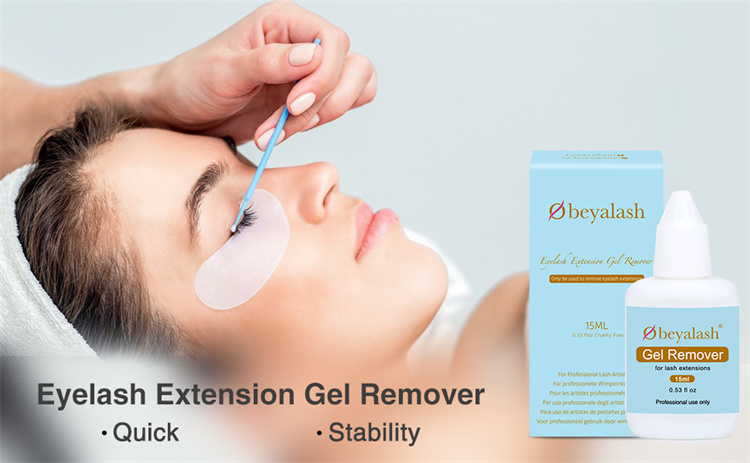 Matters Needing Attention
Do not use if Skin is sensitive or abnormal skin condition such as cuted, wounded etc.

Please be careful not to link to the eye. If it was enter the eye ncidently, rinse immediately with water or warm water.

Please stop using if you have any allergies.

Keep out of reach of children.

Avoid direct sunlight or hot and humid places near the fire source.

Please seal the bottle cap after use.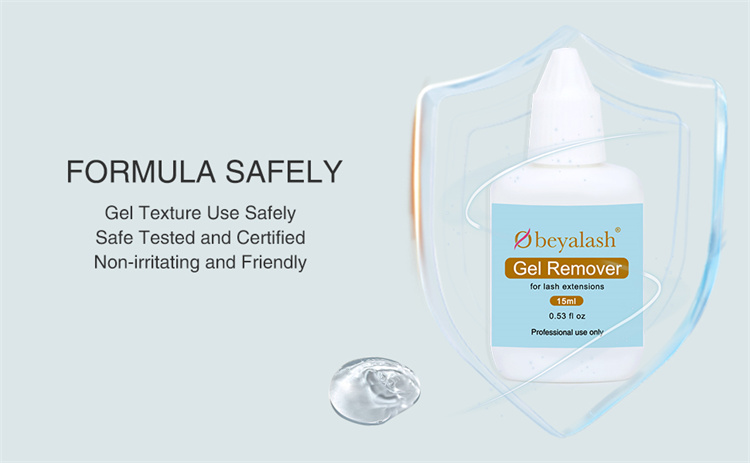 Advantages of Lash Gel Remover
Quick dissove lash adhesive: Fully dissolve with gule no residue after the removal is safe without damage the real eyelashes.
No burning sensation and tears, designed for experienced lash aritists looking to speed up their lash removal treatments
Saving you precious time and effort.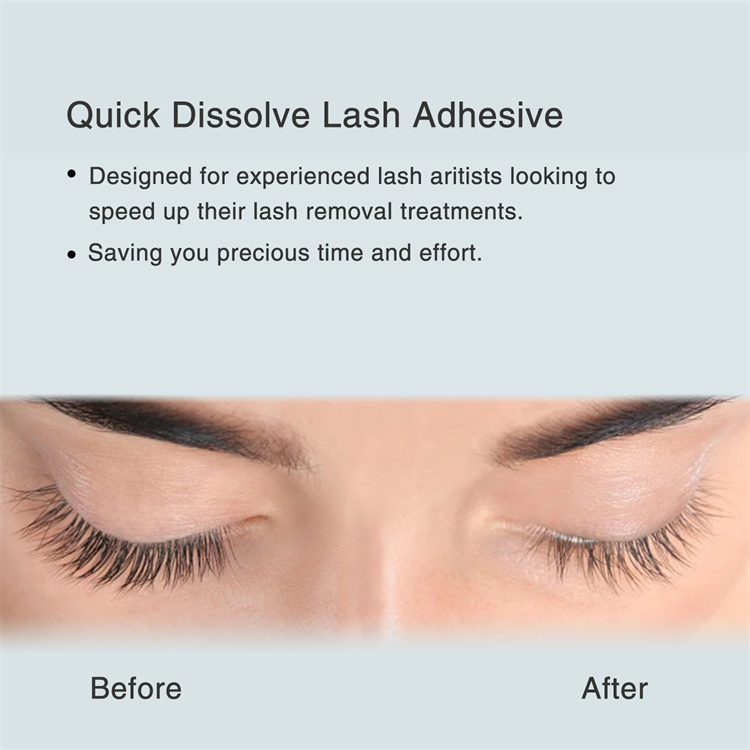 Customize Services



We have different packaging bottles for our eyelash glue remover, different volume and color. We also provide OEM and ODM service. Our professional designer will do this for you patiently. Please kindly contact us for more details!
FAQ
1.What is wholesale gel eyelash glue remover?
A: Wholesale gel eyelash glue remover is a product designed to safely and effectively remove eyelash extensions. It comes in a gel form, which makes it easy to apply and control during the removal process.
2. How does gel eyelash glue remover work?
A: The gel eyelash glue remover is formulated with ingredients that break down the adhesive used to attach eyelash extensions. When applied to the lashes, the gel works to dissolve the glue, allowing the extensions to be easily removed without causing damage to the natural lashes.
3. Is gel eyelash glue remover safe to use?
A: Yes, wholesale gel eyelash glue remover is generally safe to use when used as directed. However, it is important to follow the instructions provided by the manufacturer to ensure proper application and minimize the risk of any adverse reactions. If you have sensitive skin or any known allergies, it is recommended to perform a patch test before using the product.
4. Can gel eyelash glue remover cause any side effects?
A: While gel eyelash glue remover is generally safe to use, some individuals may experience mild irritation or redness. If you experience any discomfort or adverse reactions, it is recommended to discontinue use and consult a healthcare professional. It is also important to avoid getting the gel remover in contact with the eyes.
5. How should gel eyelash glue remover be stored?
A: It is important to store gel eyelash glue remover in a cool, dry place, away from direct sunlight and heat sources. Make sure to keep the product tightly sealed when not in use to prevent it from drying out or becoming contaminated.
If you are intereted in any our products, please do not hesitate to cantact me!
Whatsapp: +86 13573804926