3D 4D 5D 6D 7D 8D 9D 10D 11D Pointy base 1000 fans affordable Loose fan premade fan lash
Now premade fan are widely used as premade fan save much time for lash artists, you see
lash artists don't need make fan. So this improve efficiency for lash extension work,you
can offer serice for more customers.
We can wholesale 3D 4D 5D 6D 7D 8D 9D 10D 11D loose fan premade fan lash for you.
Premade fan are named according to the hair quantity, so 3 hairs are 3D.
3D 4D are small fans. 5D 6D are middle fan and most popular, 8D 9D 10D 11D are big fan similar as
mega volume lash look more fluffy.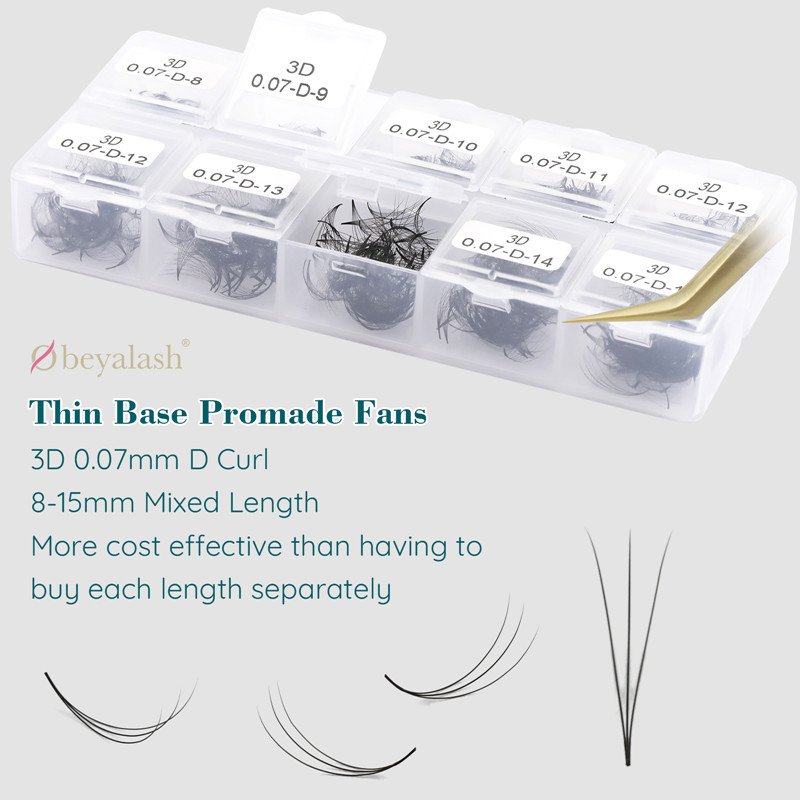 Loose fan premade fan lash introduction
Loose fan premade fan lash are loose fan packaged, each size fan put individually in box.

It is easy to pick up ~
We have different boxes you can chose. For example the box above, 1000 fans 3D in such box
similar as 4 pcs regular tray. 1000 fans 4D-11D in such boxes similar as 8 pcs regular tray.
So this save much shipping fee~
It is really an affordable choice.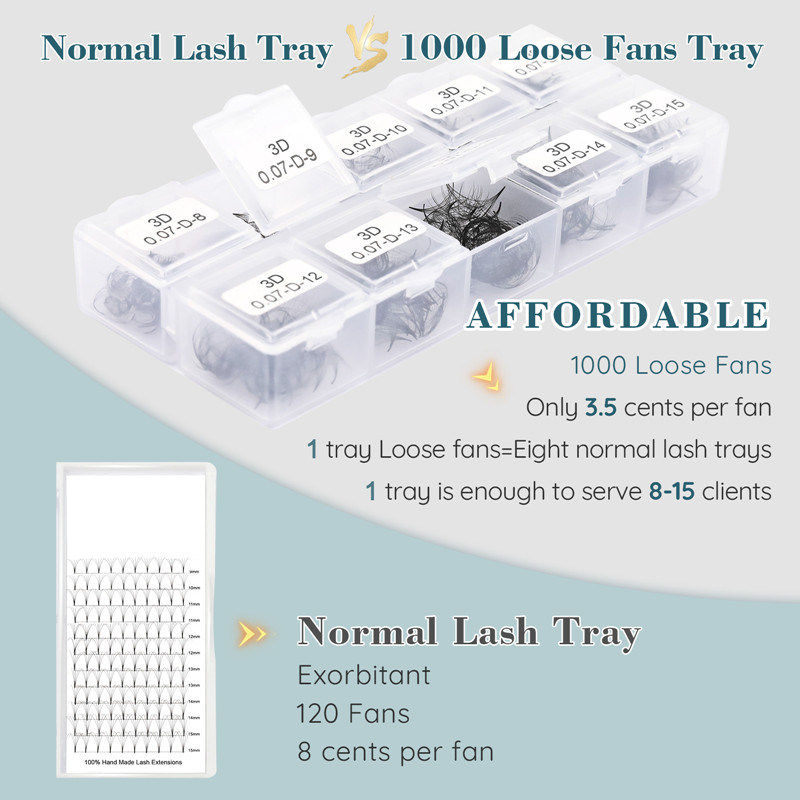 Loose fan premade fan lash Advantages
Fan look: you see our premade fan are symmetrical and evenly spaced, good look.
Curl: our premade fan are new material so C curl and D curl are standard and long
lasting.
Base: pointy base long stem or short stem which are easier to apply on real lash.
Material: new material are very soft and light weight.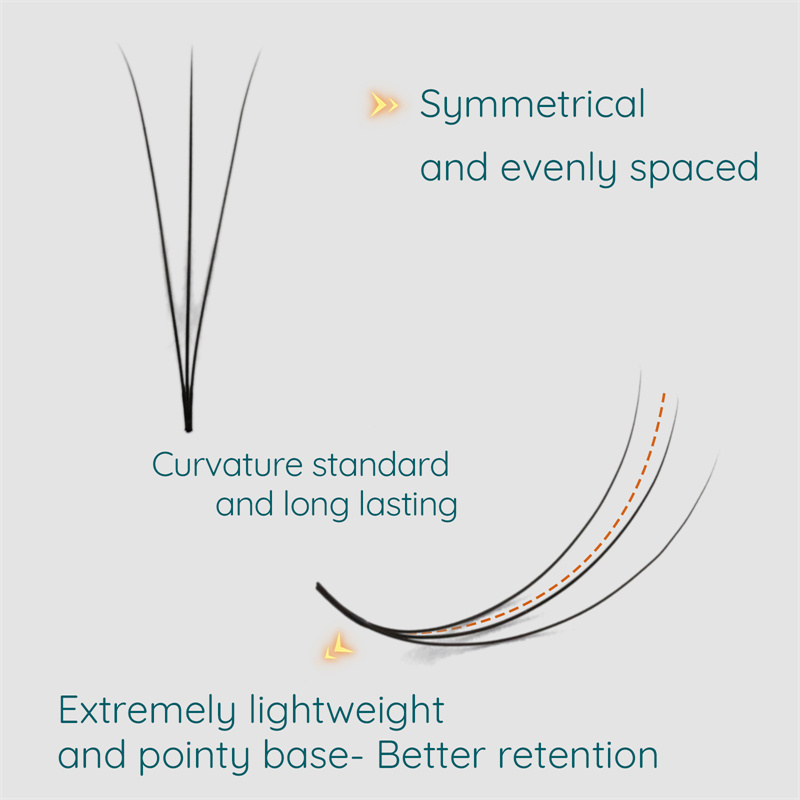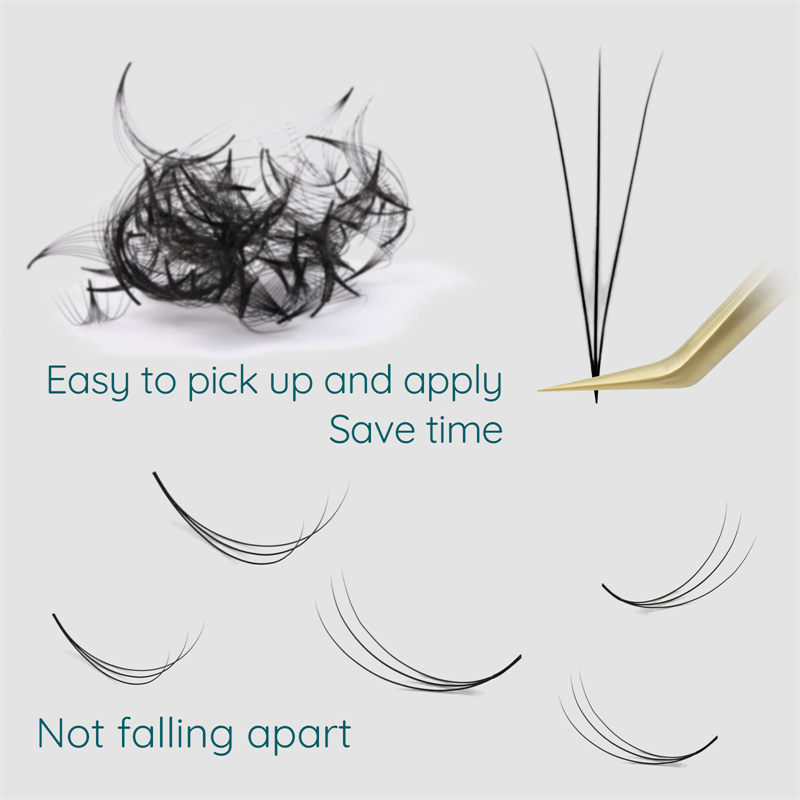 The big point: the fan not falling aprt.
CONTACT ME for more details.
Monica:
Whatsapp: +86 185 6261 5183
Loose fan premade fan lash look
Premade fan are thin tip which make lash extensions grace and elegant.
And our premade fan are natural matte black which make lash extensions more gorgerous.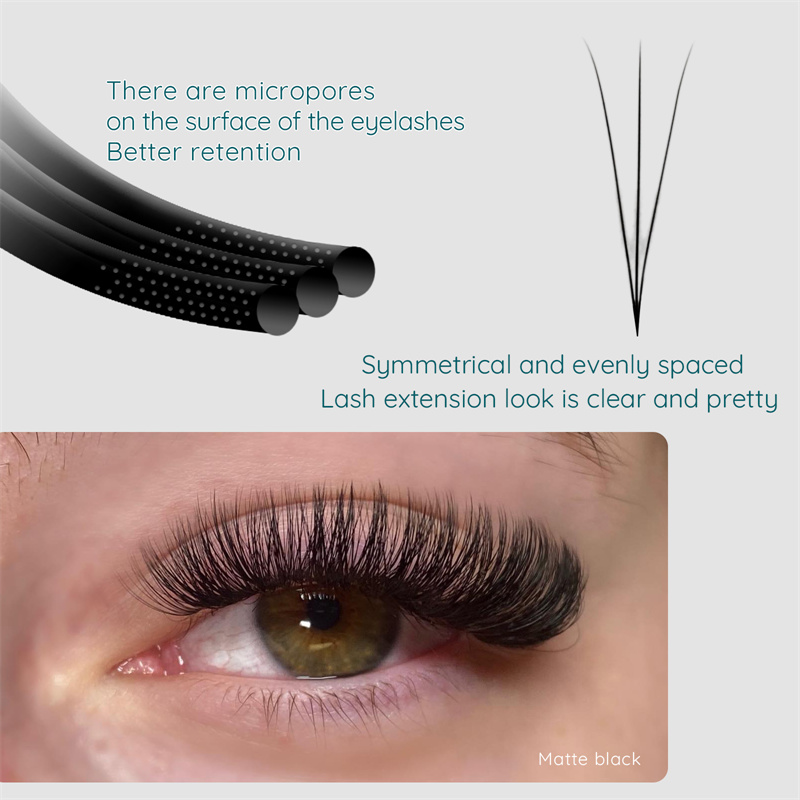 Loose fan premade fan lash with private label
We have different lash tray boxes for you select, usually we do plastic box. And we also
can do magentic box for the loose fan.
You can do plastic boxes like our regular lash box, all loose fans in a such box.
Also magnetic box and plastic box can do this.
Or you can do the box like above, 10 small boxes together; We also have 8 boxes together.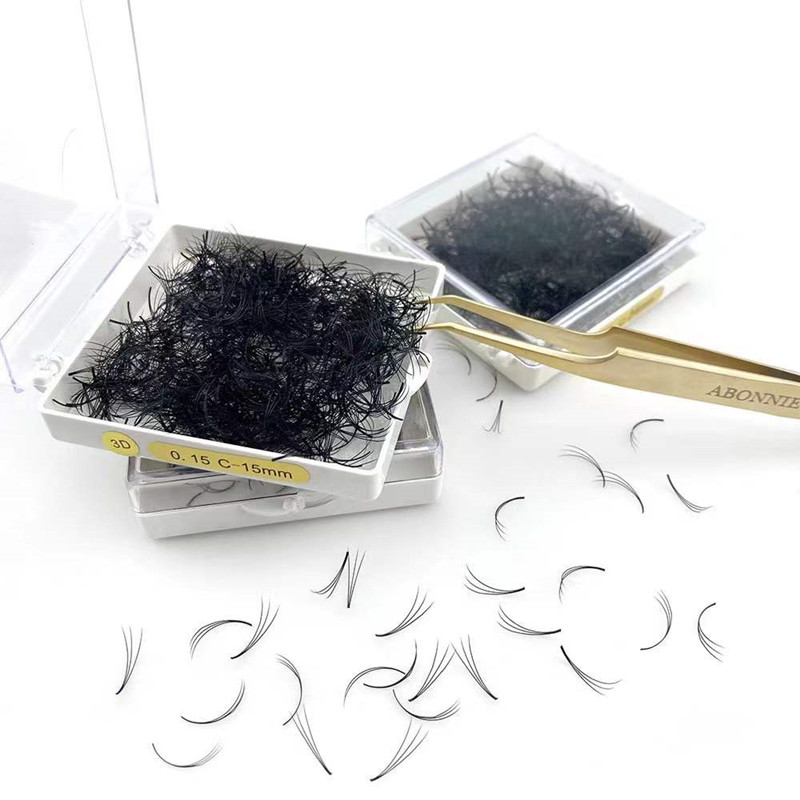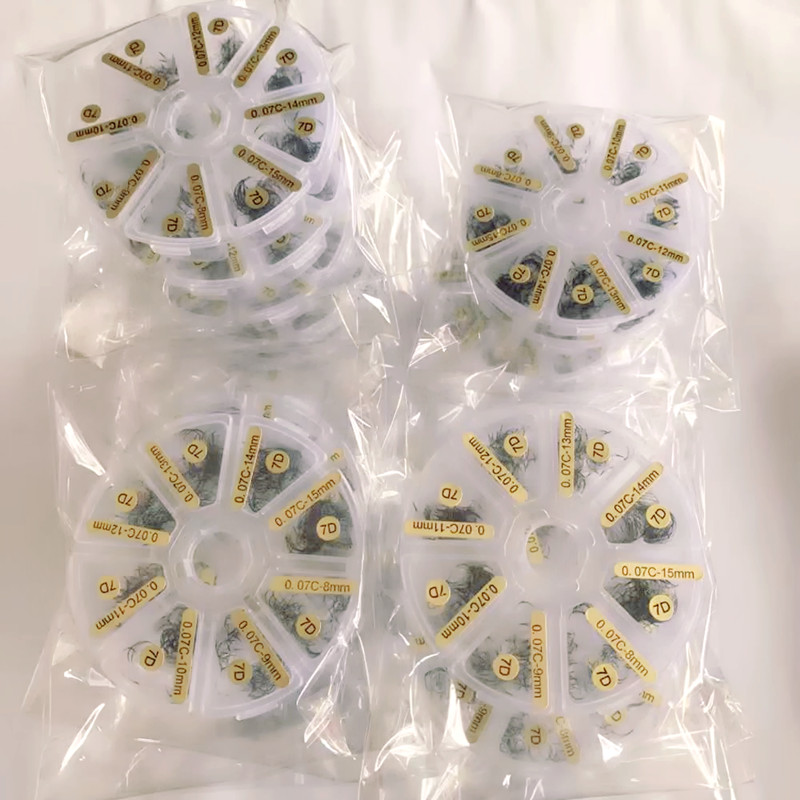 Loose fan premade fan lash related lash tools
Beside lash extensions we also have lash extension related lash accessories, such aslash glue,
bonder, primer, gel remover and lash shampoo. You can contact us for catalogue.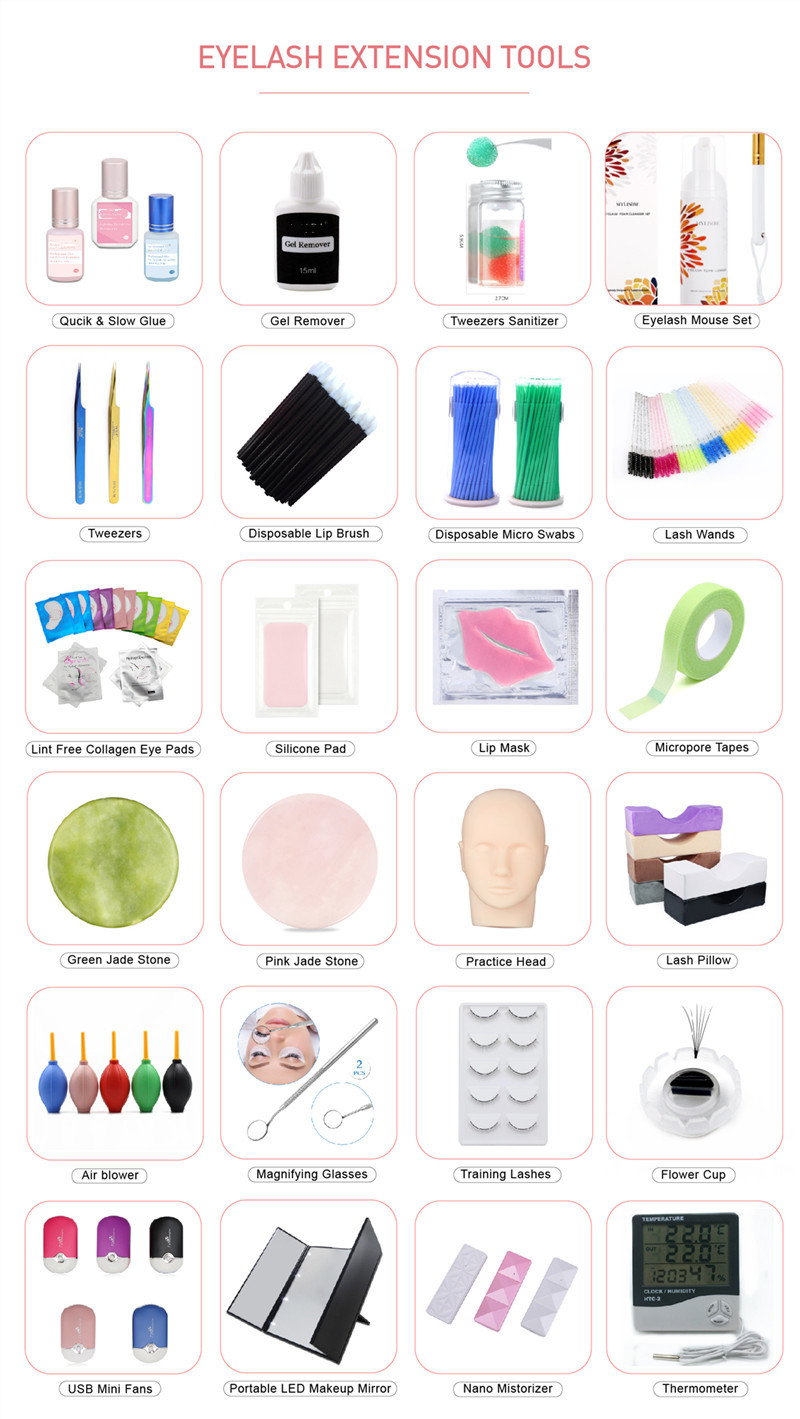 Loose fan premade fan reviews
We do retail on Amazon and you see customers feed back for our lash extensions. Very real
feedback after their use. So no need worry our quality.