Waterproof private label Lash primer eyelash extension
15 ml waterproof private label Lash primer eyelash extension ,This primer enhances the most complete cleaning of excess oil and dirt. Extend the grafting time and strengthen the eyelashadhesive properties. So adhesive can penetrate better to deeper layers of extensions and create stronger bond.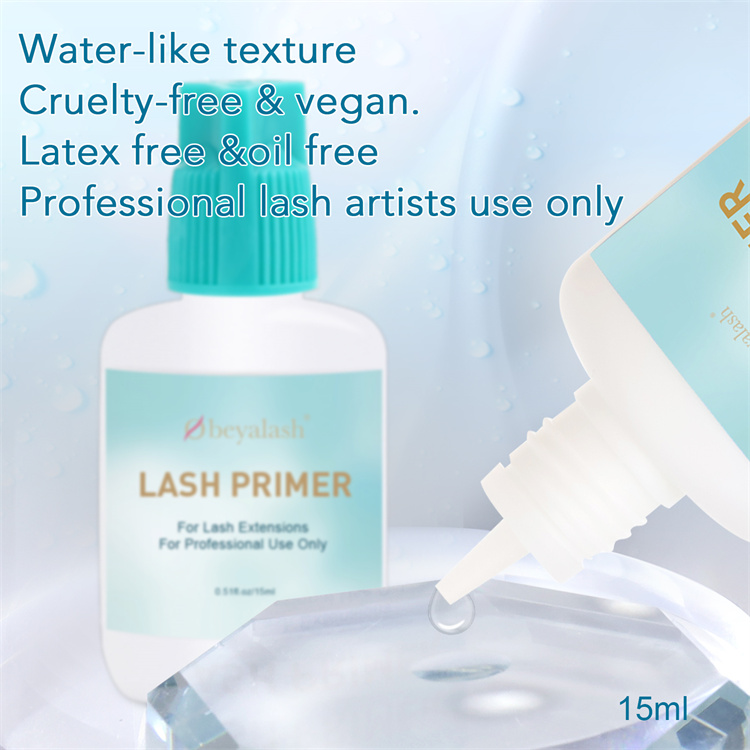 Recommend a full set of obeya product for better retention
lash shampoo clean natural lashes

primer-create ideal bonding surface

eyelash extension

help lash gule dry faster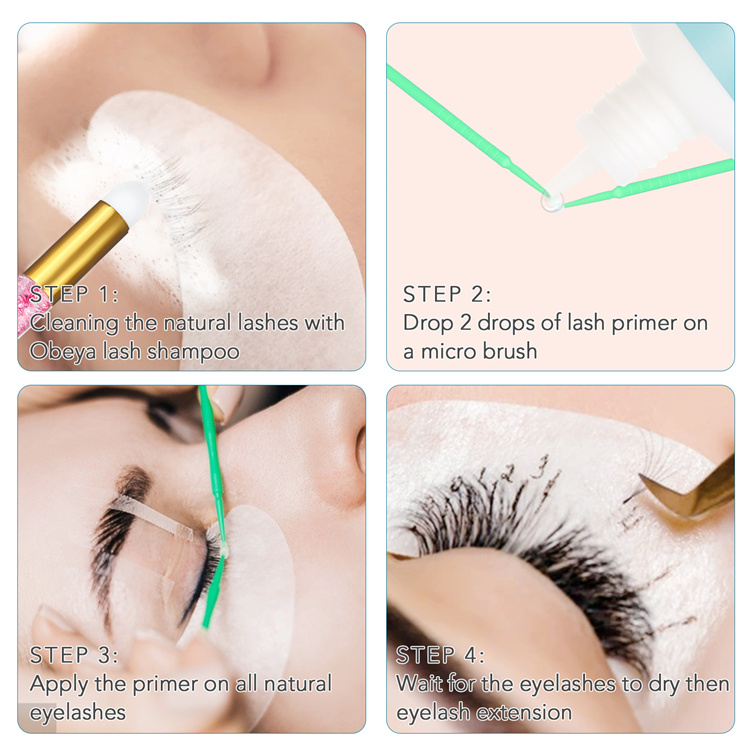 water-like texture cruelty-free texture cruelty-free&vegan.
latex free&oil free professional,lash artists use only
step 1:cleaning the natural lashes with obeya lash shampoo
step2:drop 2 drops of lash primer on a micro brush
step 3:apply the primer on all natural eyelashes
step 4:wait for the eyelashes to dry then eyelash extension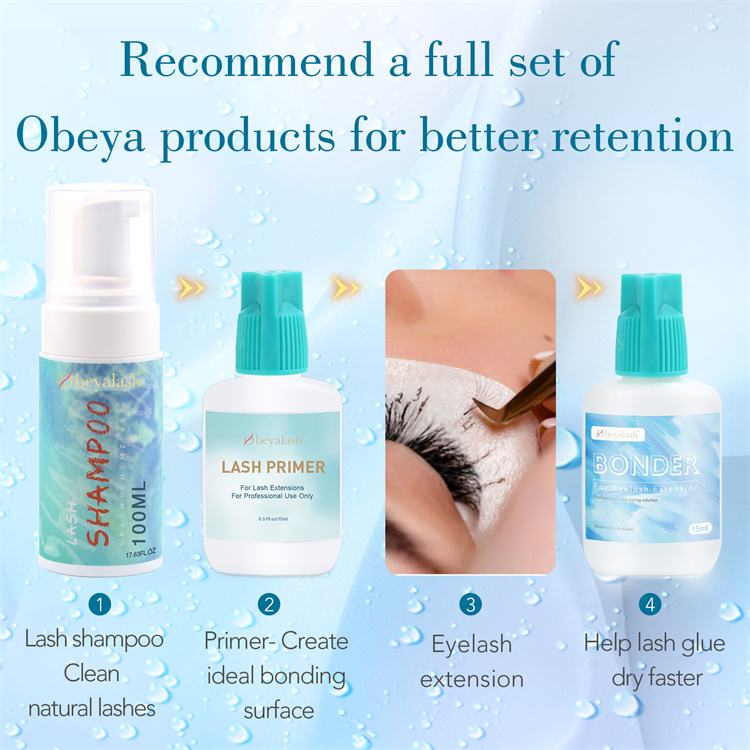 Features:
1. Useful item as a helper for making glue stronger.
2. Prevent chlorosis and keep the lashes staying longer
3. Do not worry about drying hour. It is a volatile substance
4. Sooner you cannot smell it, enough to work easily.