Product name: Real mink eyelash extensions
Material: 100% real mink furs
Curvature: J/B/C/CC/D/L
Length:8-14mm or mixed length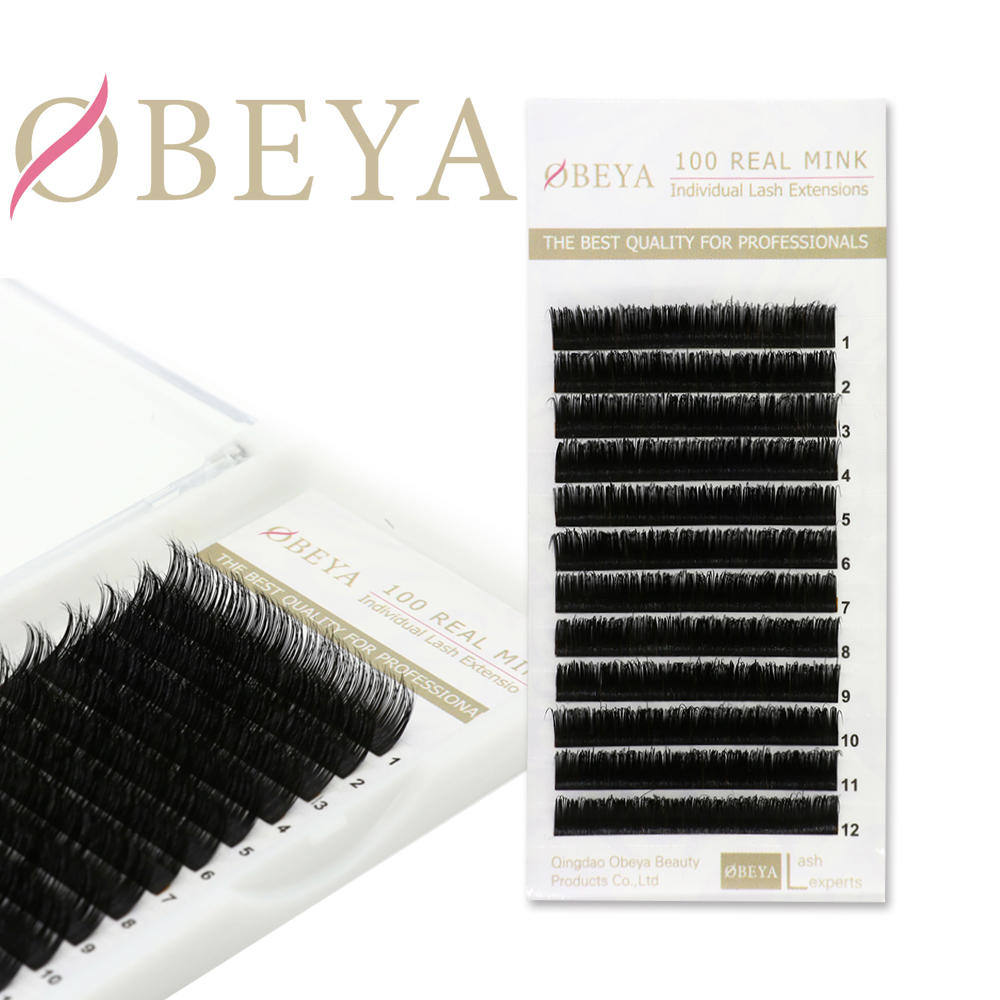 1. Different some low quality products in the market, Obeya takes 100% mink fur as material, pure natural material feels good and has uniformity in color & tip. The unique technology of Obeya can keep the curl stable for more than 6 months and thickness standard.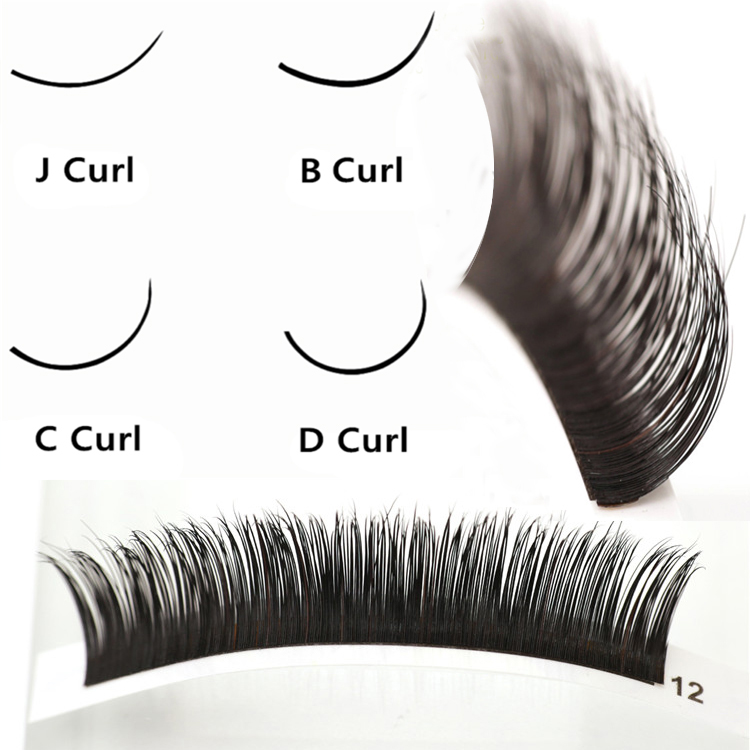 2. Easy to pick up. The special craft of Obeya can make the adhesion parts not kink, so that removal becomes easier, shorten the grafting time greatly.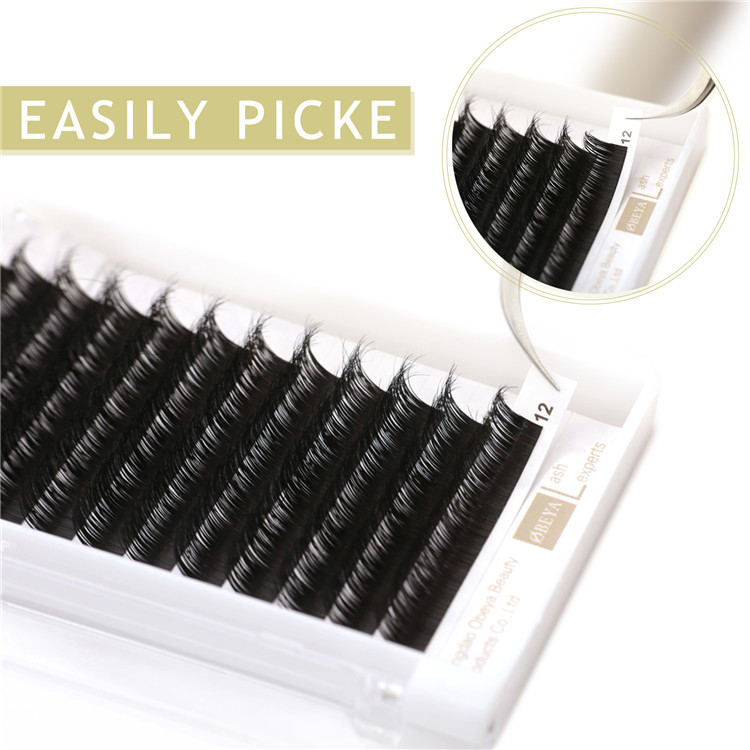 3. Natural material brings you Natural looking with longer lasting time. Easy to apply and save your valuable time.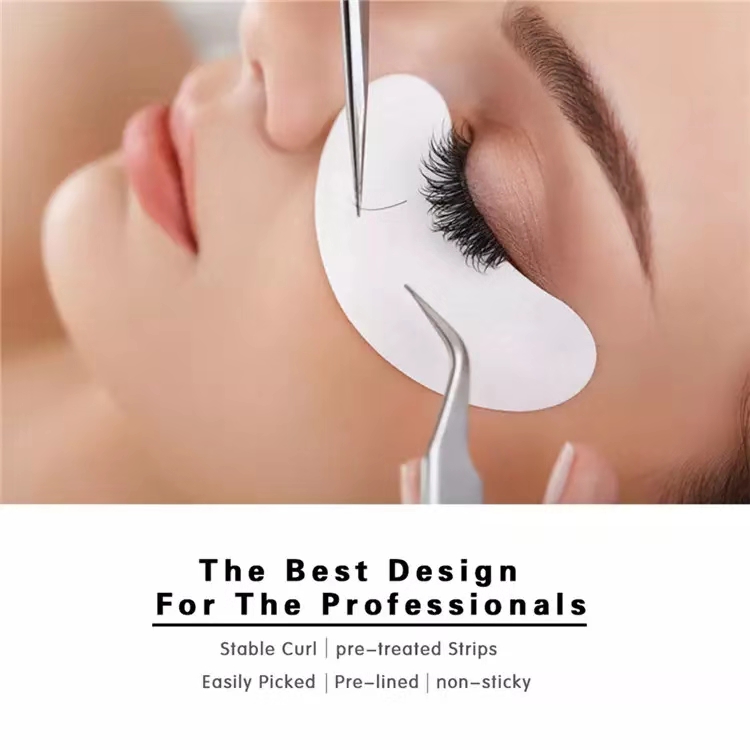 4. Eyelash Products with package, easy to carry. And we can design the box as your ideas.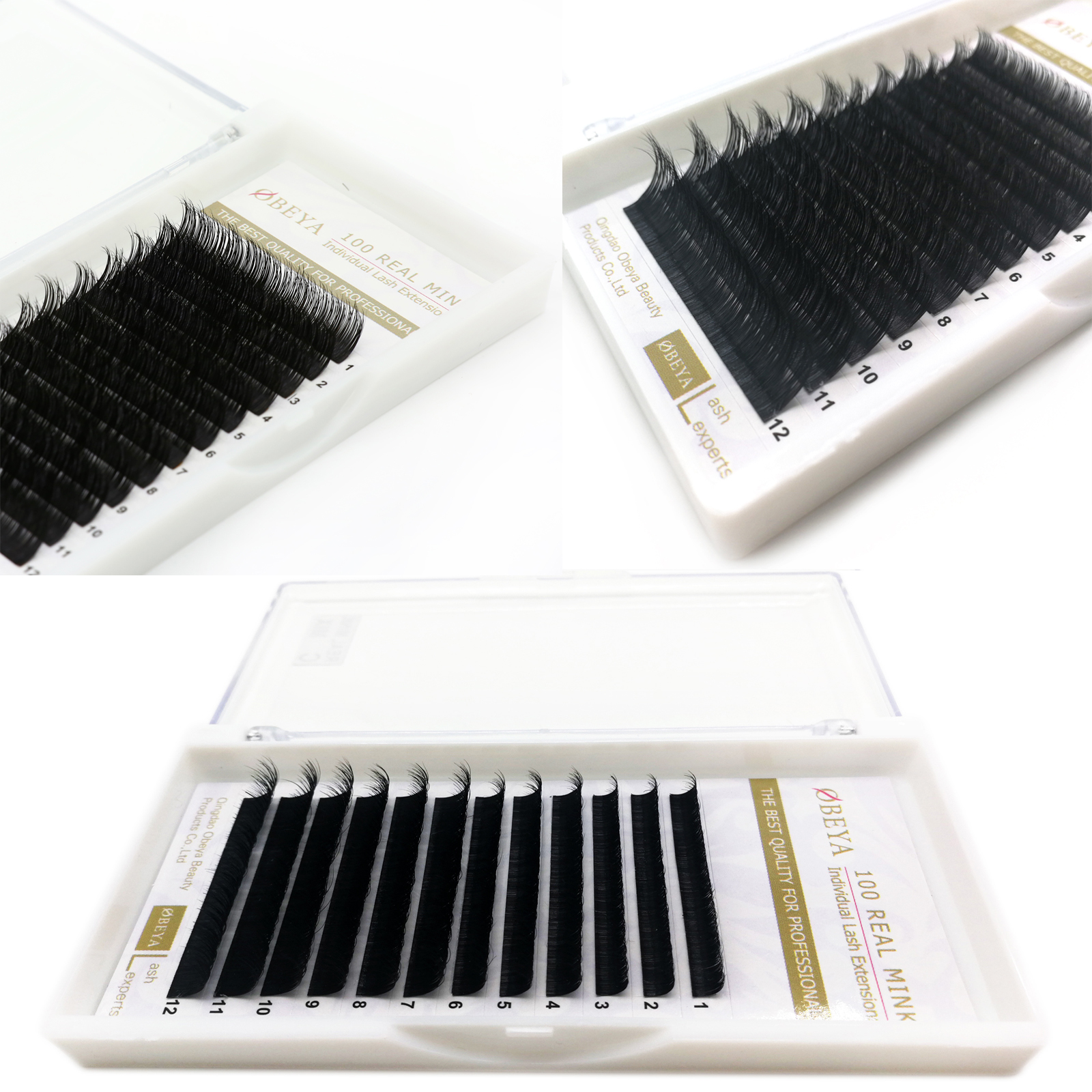 Why you'll love it?
1. Mixed length meets your different needs.8MM-14MM made you are free to pick as you like. Mixed tray is available, we can meet your any requirements.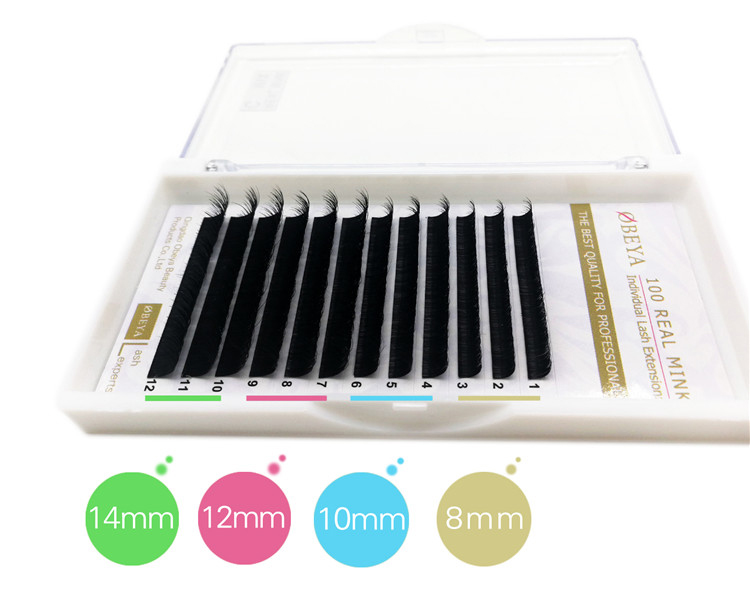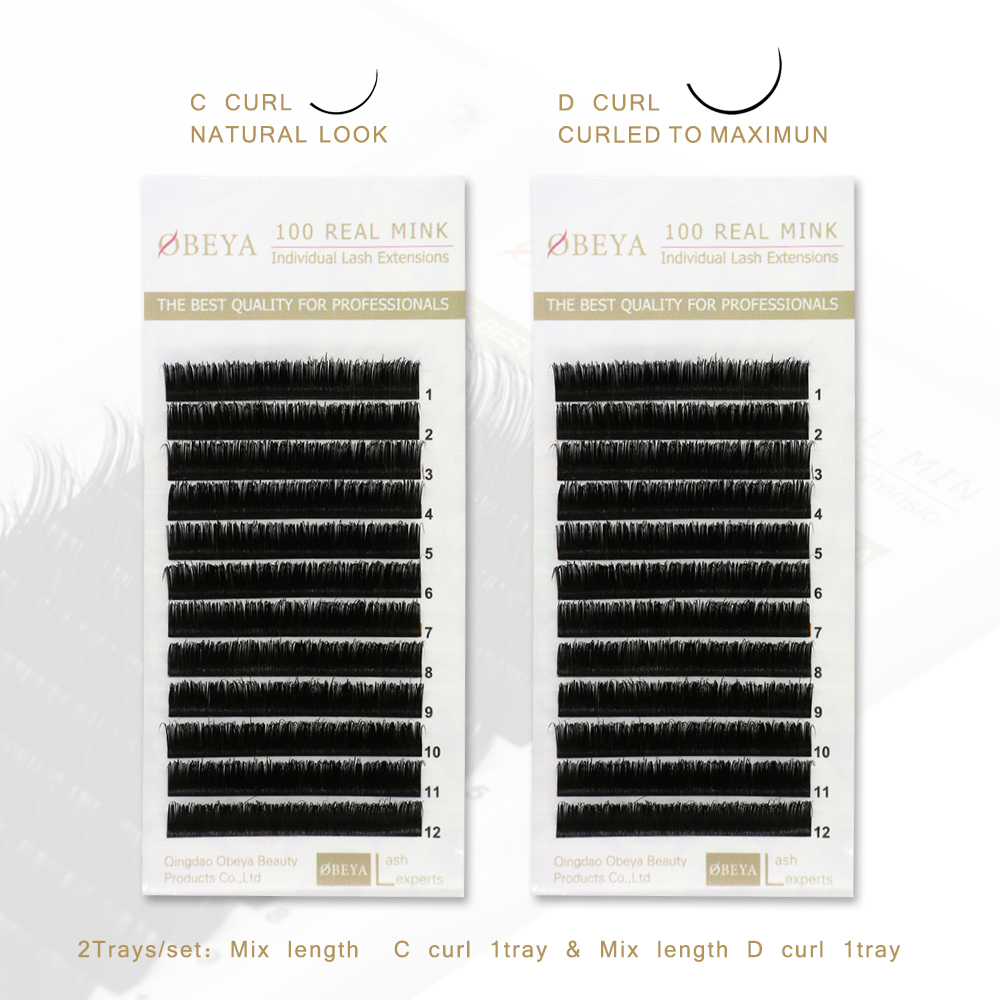 2. Custom personalized packing and private label, a designer of rich experienced will help you to create your own brand.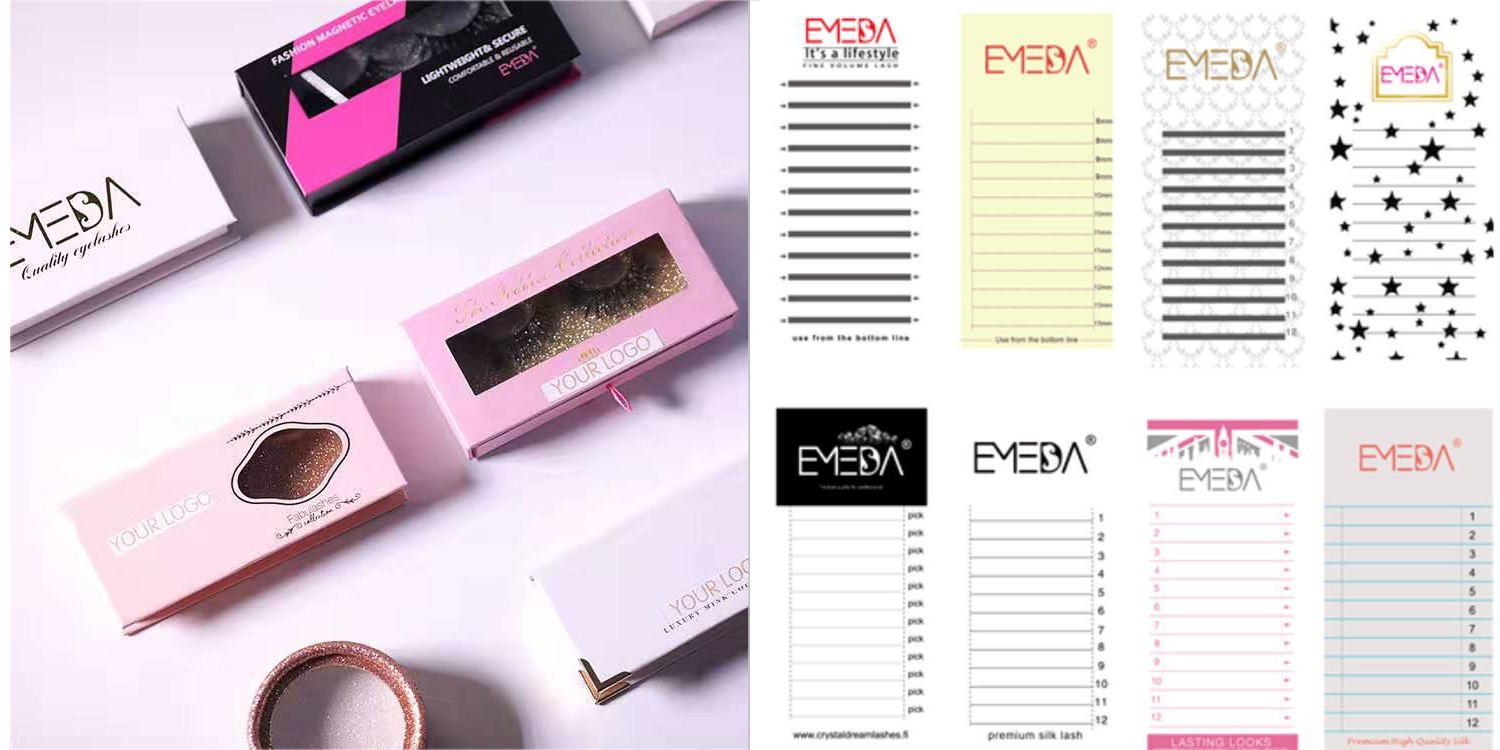 3.
TOP 3 eyelashes manufacture and wholesaler in China. We have many rich experienced workers to control the quality strictly, to ensure every product is perfect.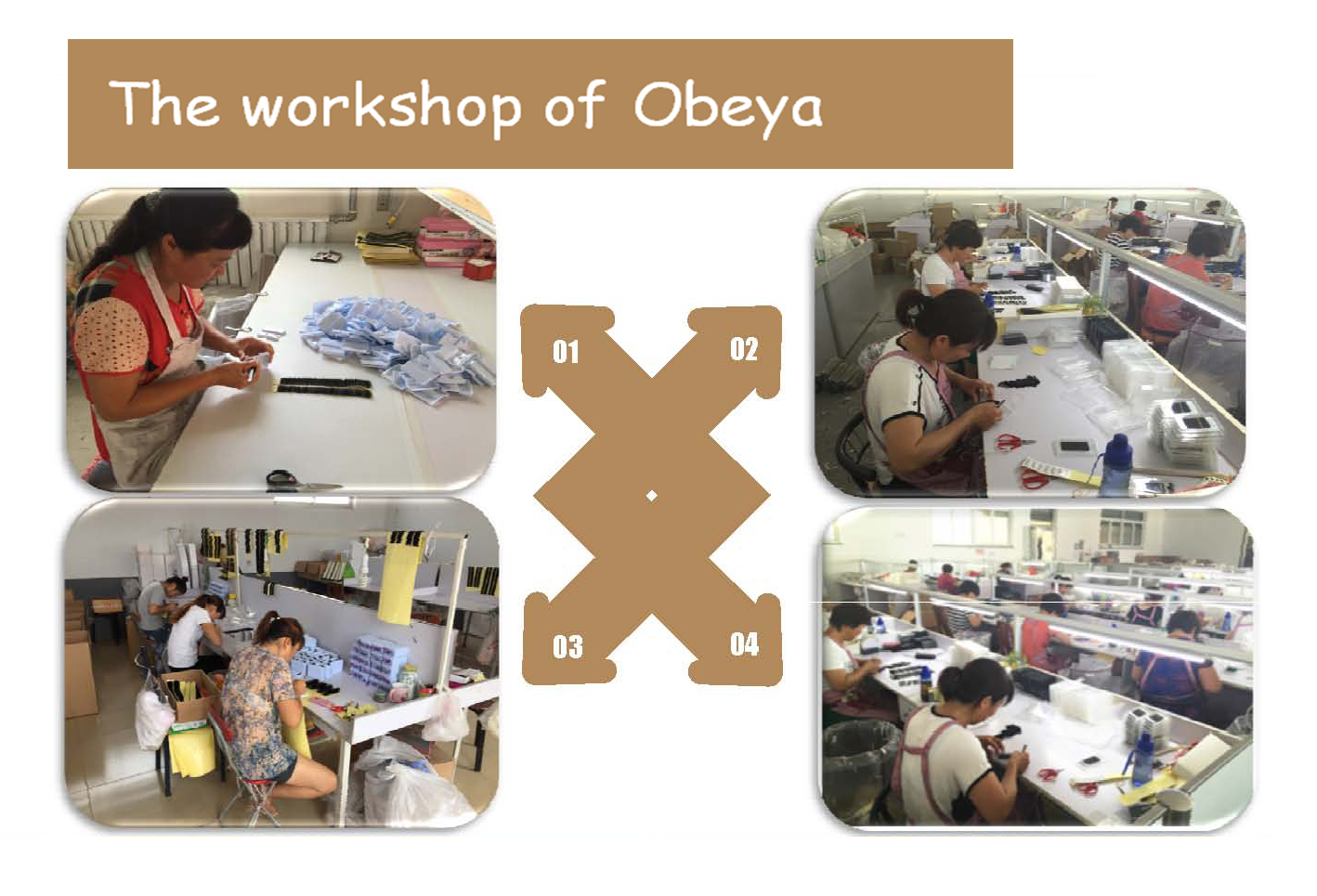 4. Short lead time, the fastest courier will deliver the goods to you at the first time.