WOW!!So many beautiful colors for easy fan lashes!!!
Private Label colored easy fan blooming lashes
One second blossom: If you want to open a few lashes, you just need to grab a few lashes. The root of the eyelashes will not separate, any flowering, and novices can operate.Easy Fan Eyelash Blooming Volume Eyelash Supplier
Profession: easy to remove, no residue, stable curl, grafting easily eyelash extensions, salon perfect use.
Easy Fan Eyelash Blooming Volume Eyelash Supplier.
light blue*4 sky blue*4 royal blue*4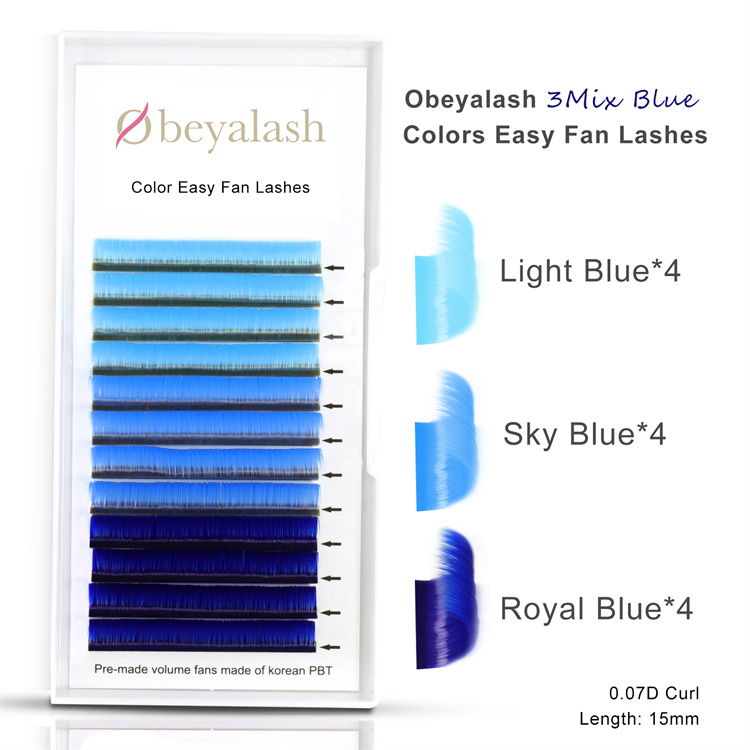 Steps for using eyelashes:
Step 1: Take out one strip eyelashes,clip to take 1/2 place of eyelash root.
Step 2: After the eyelashes are clamped,pull to the right.
Step 3: Then push gently toward our left direction to make eyelashes bloom automatically.
Step 4: Push forward to the front and lift your eyelashes upwards,Blooming in one second.
Wearing eyelashes that bloom for a second will make your eyes bigger and brighter, which is very personalized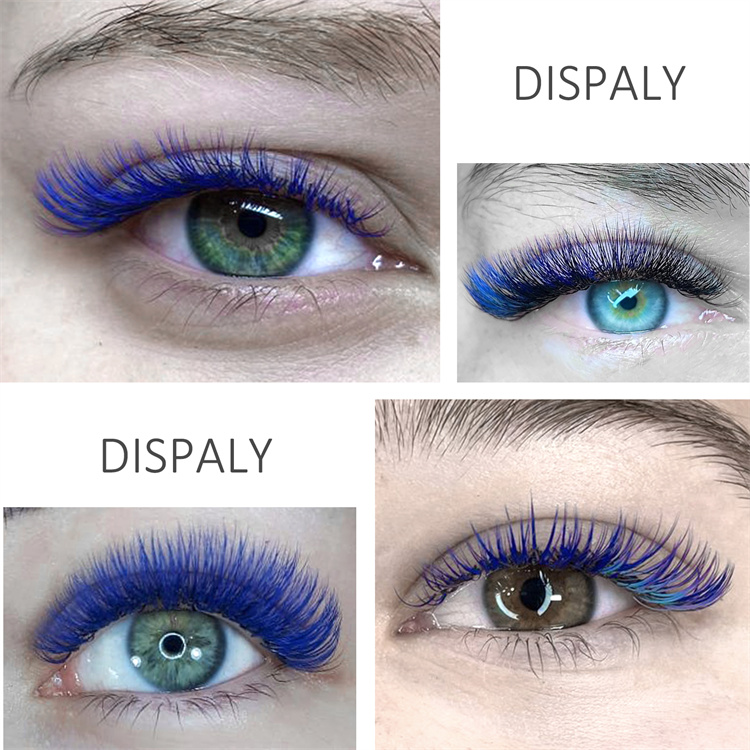 Advantages of easy fan lash For a pre-made fan
You can only choose the number of fans to buy it, but you cannot change the number of fans. But with this product, you can make fans at will, because it is not a pre-made fan. Because of special glue that make you can make any fans.How many fans depended on your pick.
Our easy fans lash are not only black, but also colored easy fan lash. Colored easy fan lash, currently we have six colors: pink, yellow, blue, green, purple and brown. Our colored easy fan lash, the color saturation is high, and the colors are more vivid. It is also deeply loved by customers on the market.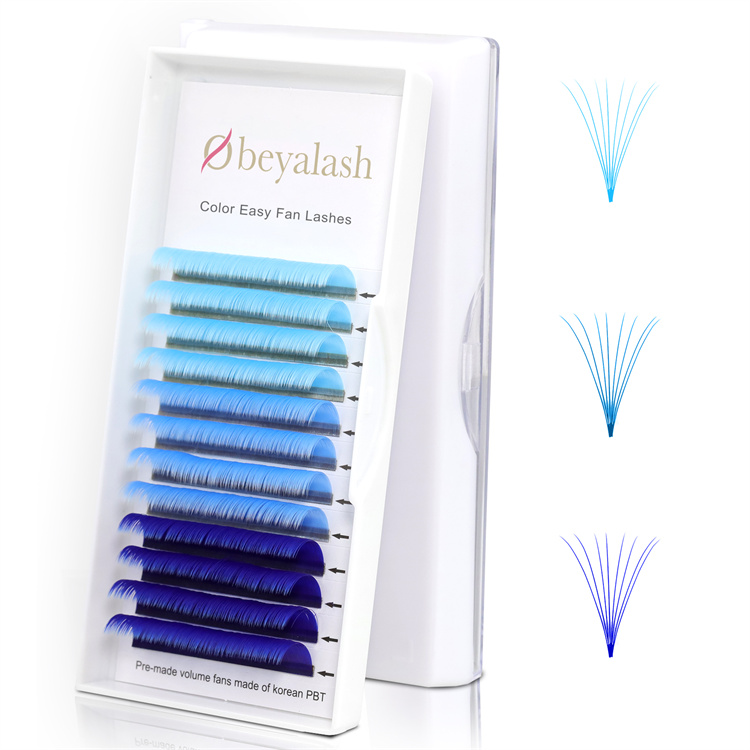 The chararacteristics of colord easy fan blooming lashes
Fast fanning-save time,standard curvature and long lasting
If you are struggling to make the mega volume fans, imagine how this will be your life-saver!
This super lightweight, easy and perfect method to create an amazing mega set!
Amazing flexibility, time-saving and budget-friendly offer a matte finish.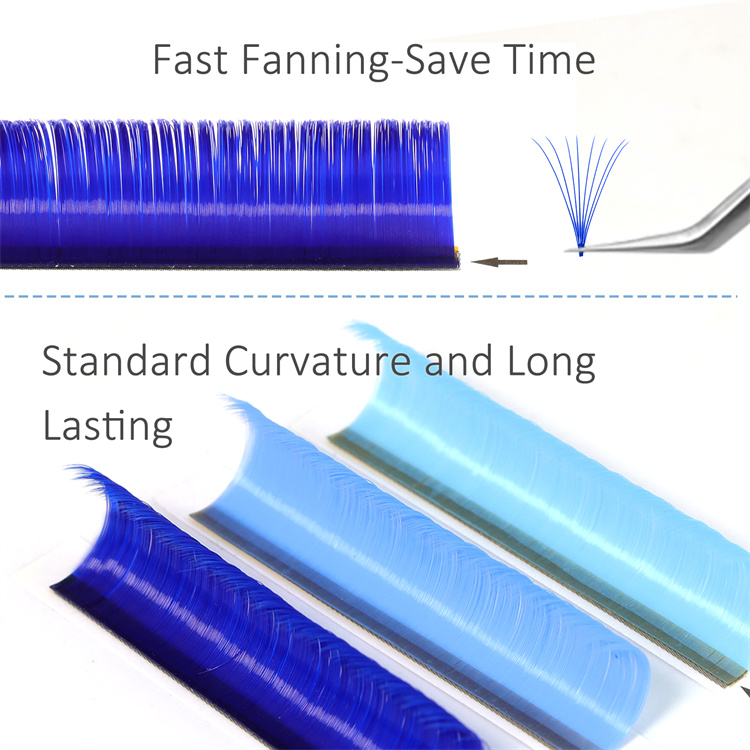 Our designer is able to make private label for customers, you will have own brand and you can choose the pattern of paper cards you like.

The box factory can produce all kinds of boxes, there are a lot of box shape to be chosen.
Benefits of eyelash Customization:
1. Personalized according to your personality and hobbies
2. Customize your own packaging, which is unique
3. Enjoy better service
4. Have your own unique eyelashes
5. It can better help your business
The process of eyelash Customization:
Please send us an inquiry and tell us your needs. We will customize the packaging you want according to your needs for your confirmation, so that you can enjoy the best service