Our DIY segmented eyelash sets are very popular
DIY Segmented eyelashes are very characteristic eyelashes. Recently, the sales volume is very good. Because we have our own factories and production lines, our segmented eyelashes are exported to countries all over the world, such as the United States, Europe, America, Japan and other countries. Some customers even order one batch after another, because our products are of good quality, which can better help their business.
There are 50 segmented eyelashes in the set, one tweezer is used to clamp the eyelashes, and one cleaning cotton swab is used to clean.
Segmented eyelash set is very convenient to use on various occasions
The segmented eyelash set contains segmented eyelashes, tweezers and cleaning cotton swabs, which can meet all your needs. It is very convenient both at home and outside,Factory direct sales, the market lowest price best product quality,Provide custom packaging services, free design,The most complete eyelash style, color support customization
Benefits of private Customization: you can design your own personal logo and brand, adjust the packaging according to your own preferences, and have your own unique eyelashes
If you want to make a private order, please contact us to say your needs, and we will contact you in the first time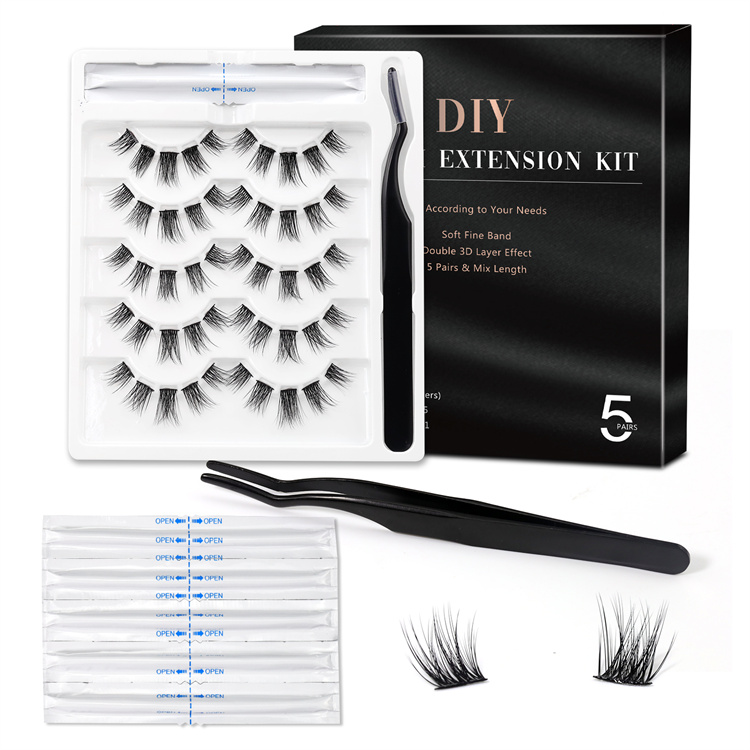 Our eyelashes are suitable for all kinds of people
Our segmented eyelashes look very big and vivid after wearing them. You can look at the model in the picture below. His makeup is not very thick, but it looks more natural after wearing segmented eyelashes. If you wear makeup, wearing segmented eyelashes is adding flowers to brocade, which is suitable for all kinds of people,Segmented eyelashes are segmented. They are very soft on the eyes, without any sense of massiness and high durability
If you are still struggling with what eyelashes to take out, why not try our segmented eyelash set.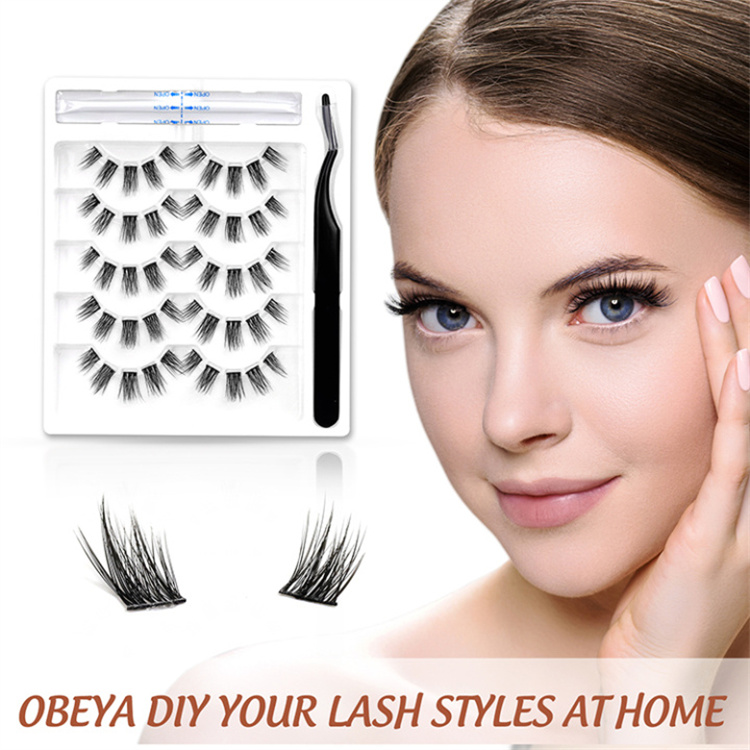 How to use
1.use eyelash curler to curl your real eyelash curler and comb it neatly with eyelash brush
2.gently remove false eyelashes with tweezers
3.evenly apply appropriate amount amount of disposable daily disposable glue to the of eyelashes
4.stay in the air for a while or blow to eyelashes until the gule becomes translucent
5.stick the false eyelashes to the upper root of the oby eyelashes,and after the glue is dry,add a bunch
6.stick both eyes according to the above method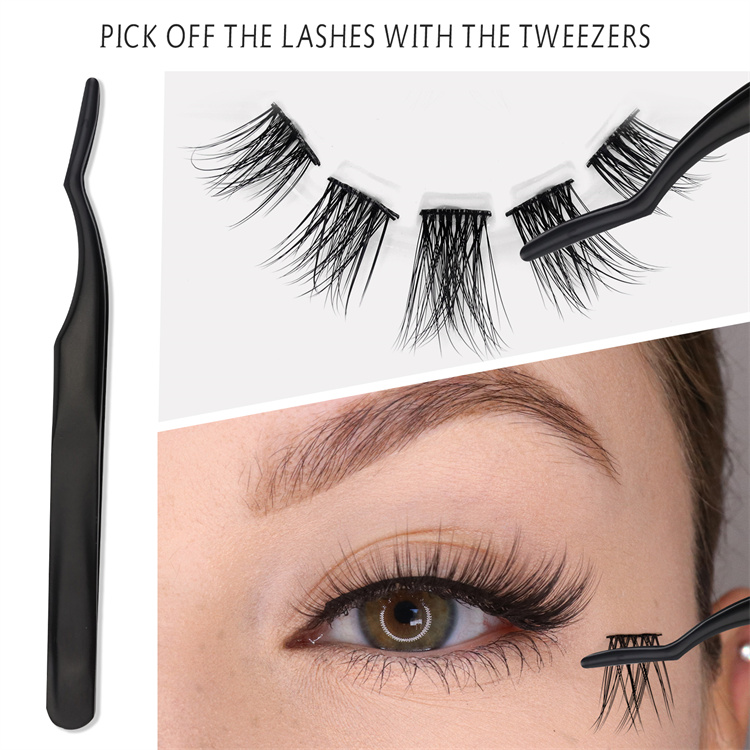 In addition to segmented eyelashes, we also have a variety of eyelashes. If you have any needs, please feel free to contact us. We will do our best to better help your business!!!
If you need to OEM, please talk to us privately. We will reply you as soon as possible!