More Details about 0.07mm One-Second Blooming Easy Fan Eyelash Extension
■Material: Korea PBT Fiber
■Size: 0.03 0.05 0.07 thickness
C D curl
8-15mm single and mix length
■Service: Customize logo and package
■MOQ: 5 trays for each size
■Suitable people: A lash beginner,lash salon,beauty store
Product picture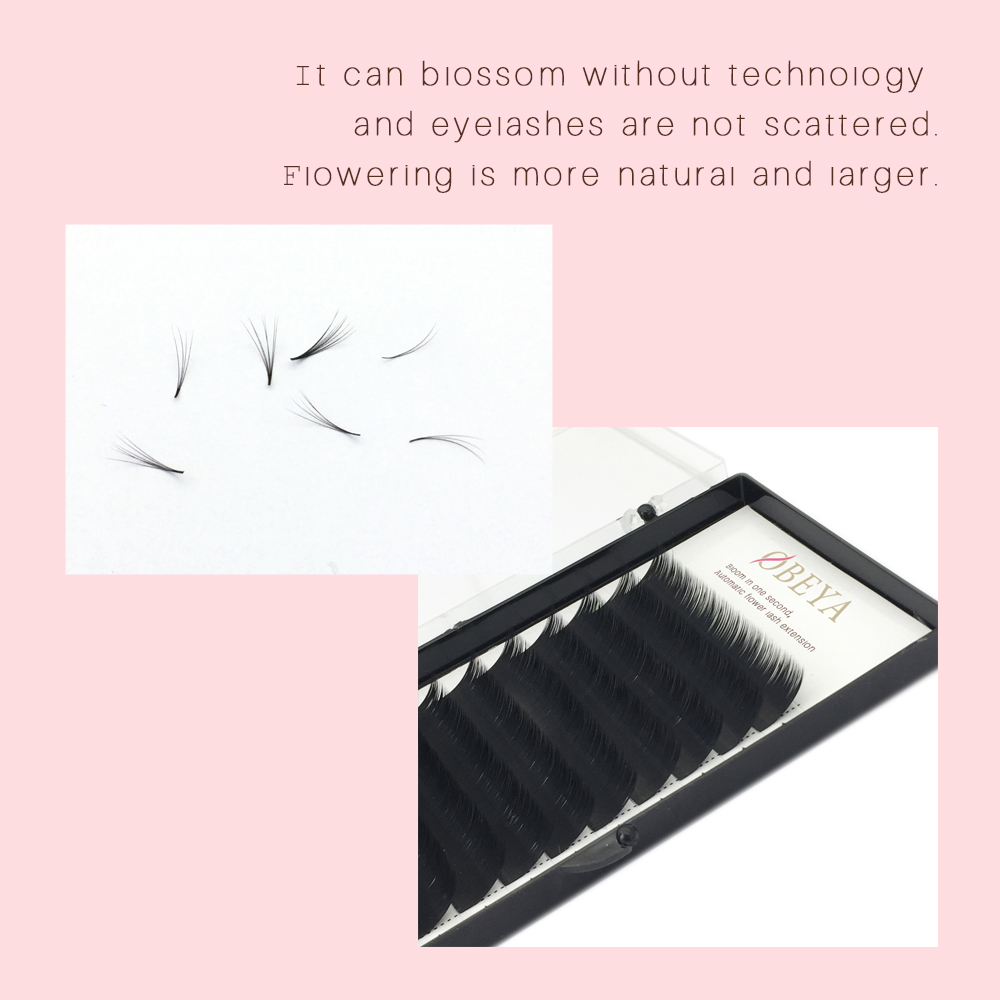 Obeya one-second blooming lashes can blossom easily, no any skills required to make fans.
A lash beginner can use easy-fan eyelash, who can take 2D-20D fans to apply.
Applying with one-second eyelash extension can save 1/2 time than individual lashes.
How To Pick Up ?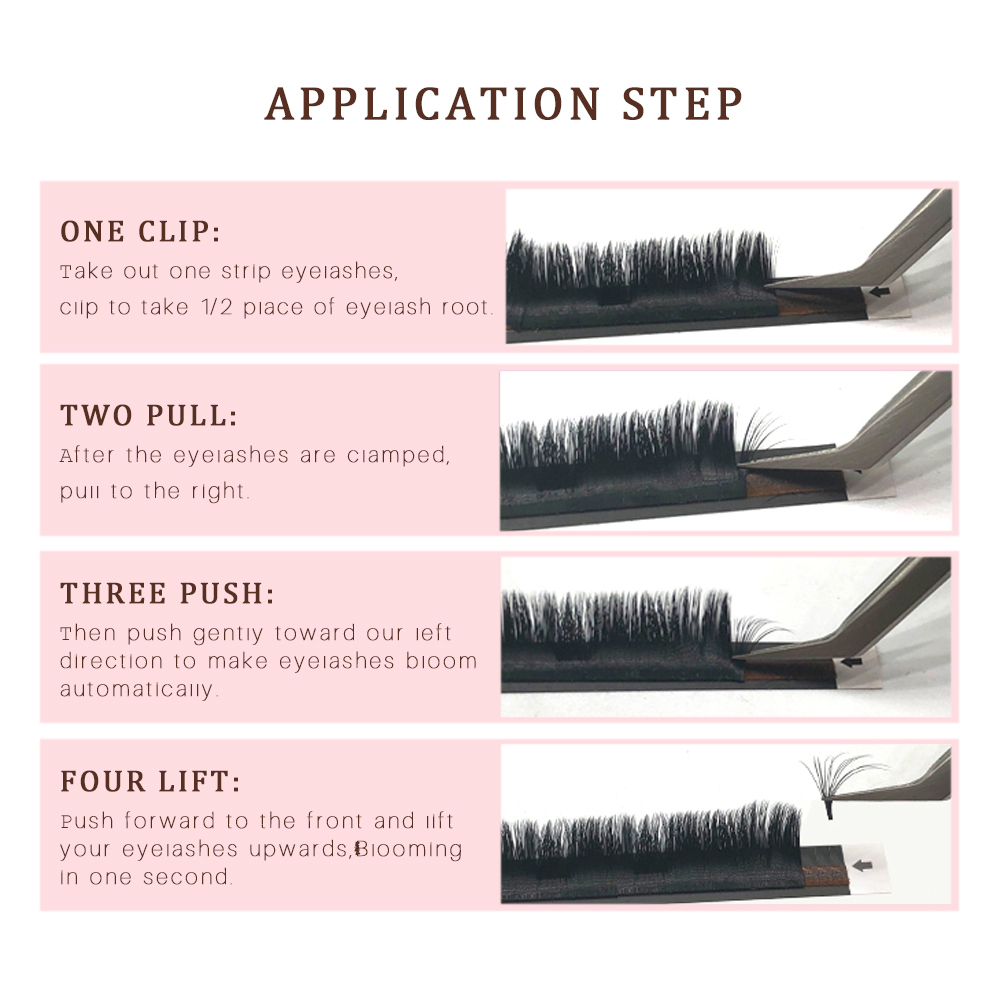 How to pick up easy-fan eyelash extension?
one clip:

Take out one strip eyelashes,clip to take 1/2 place of eyelash root.
2. two pull:
After the eyelashes are clamped,put to the right.
3.three push:
Then push gently toward our left direction to make eyelashes blom automatically
4. four lift:
Push forward to the front and lift your eyelashes upwards.Blooming in one second.
Private label and package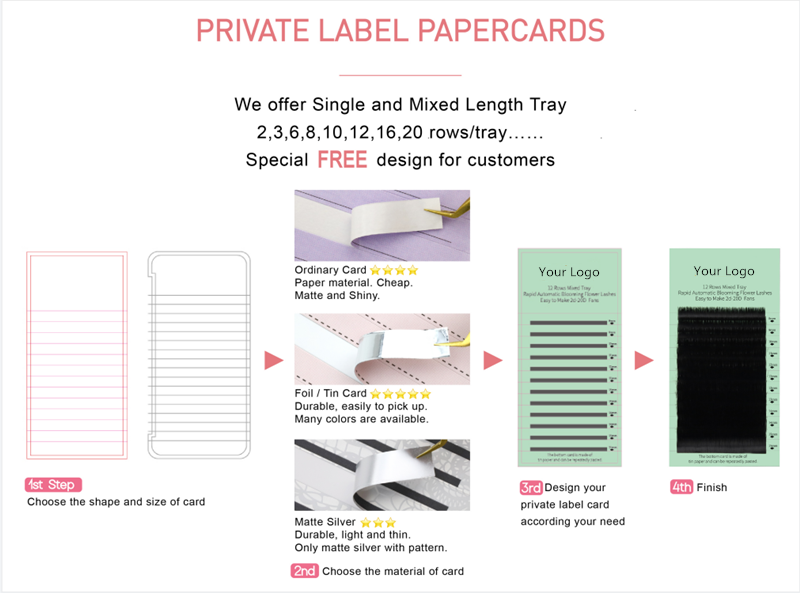 Our designer can help customers make logo, there are many patterns for customers to choose.
We have helped many customers create their own brand.
If customers want a special box to carry eyelashes, we also can make.
Various boxes can be chose.