Private Label 0.1mm Premium Silk Eyelash Extensions
More Details:
Material: Premium Korea PBT Fiber
Thickness: 0.1mm
Curl: J B C D
Length:
8-18mm single length
8-15mm mix length(Mix way: 8mm*1,9mm*1,10mm*2,11mm*2,12mm*2,13mm*2,14mm*1,15mm*1lines)
Eyelash color: Matte black
Product picture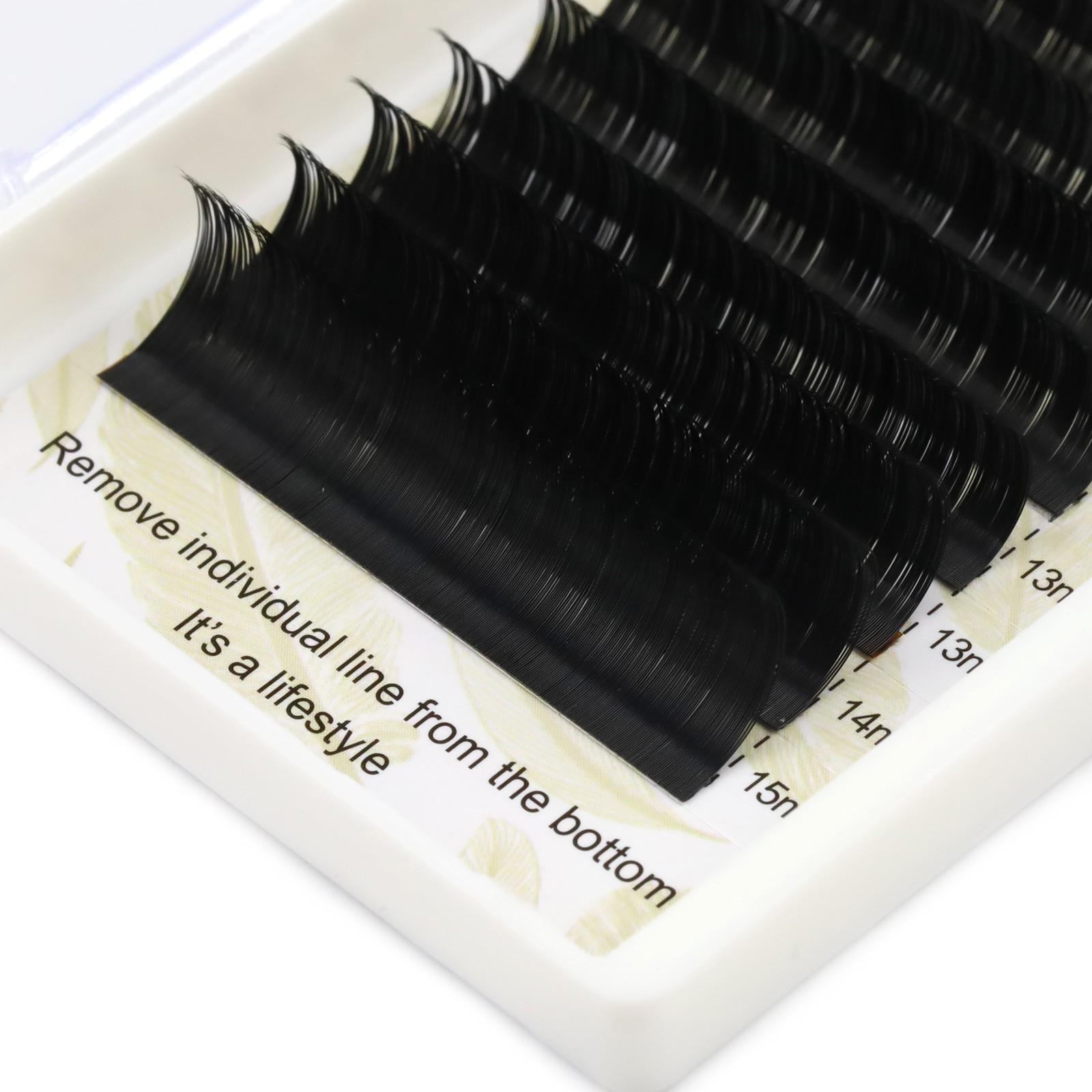 The process of eyelash extension involves the application of more than one lash extension to each natural lashes.
Russian volume extensions create a volumious effect that give clients a full and great look.
Private label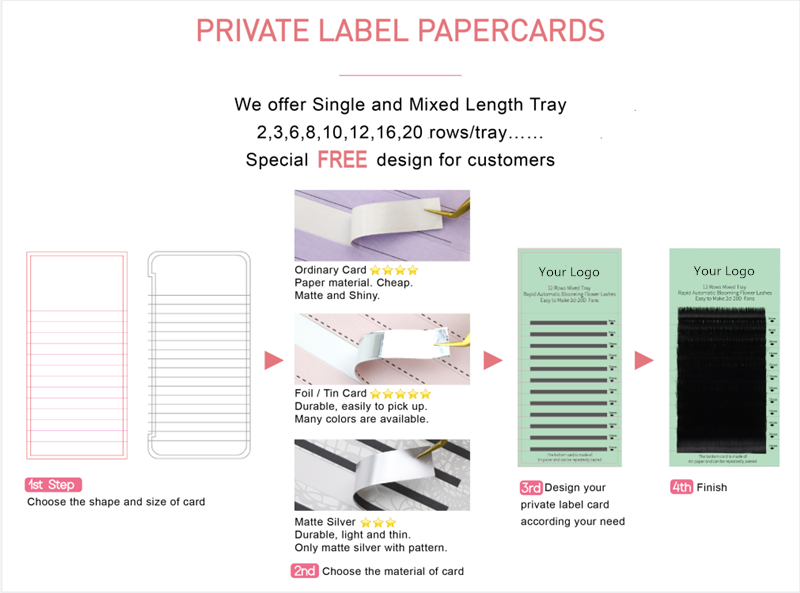 Our designers can make logo for custmers, you will have your own brand.
Customers can choose the patter you like.
We can do all kinds of boxes.