3D 0.15mm C D Curl Premade Volume Fans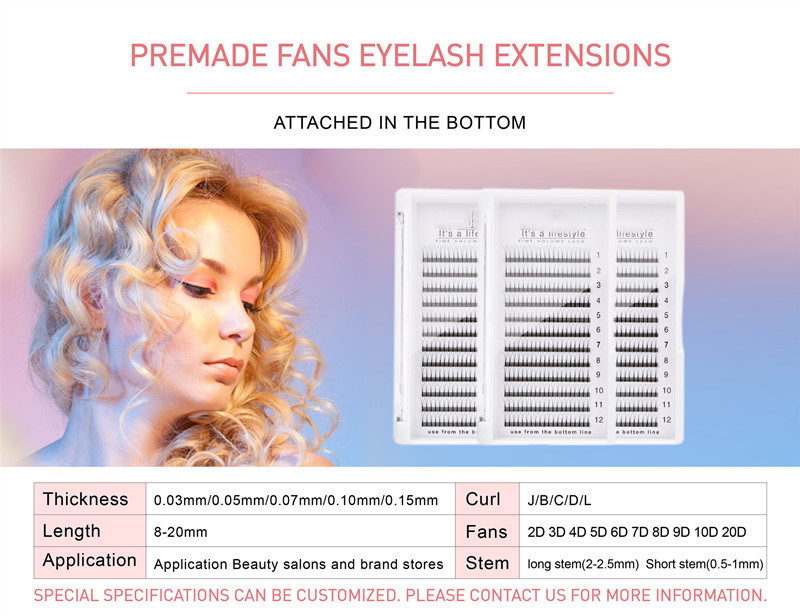 Product Details:
1) Brand: EMEDA.
2) Material: PBT from Korea.
3) Color: matte black.
4) Style: 3D (fans attached in the middle).
5) Curl: C D
6) Length:
Single length: 8/9/10/11/12/13/14/15

Mixed length:
9-15mm (Mixed way: 9*1,10*1,11*2,12*2,13*2,14*2,15*2lines)
15-20mm (Mixed way: 15*2,16*2,17*2, 18*2, 19*2, 20*2lines)
7) Thickness: 0.15mm
8) Clusters: 20 clusters each line, 12 lines in a tray, total is 240 clusters
Product picture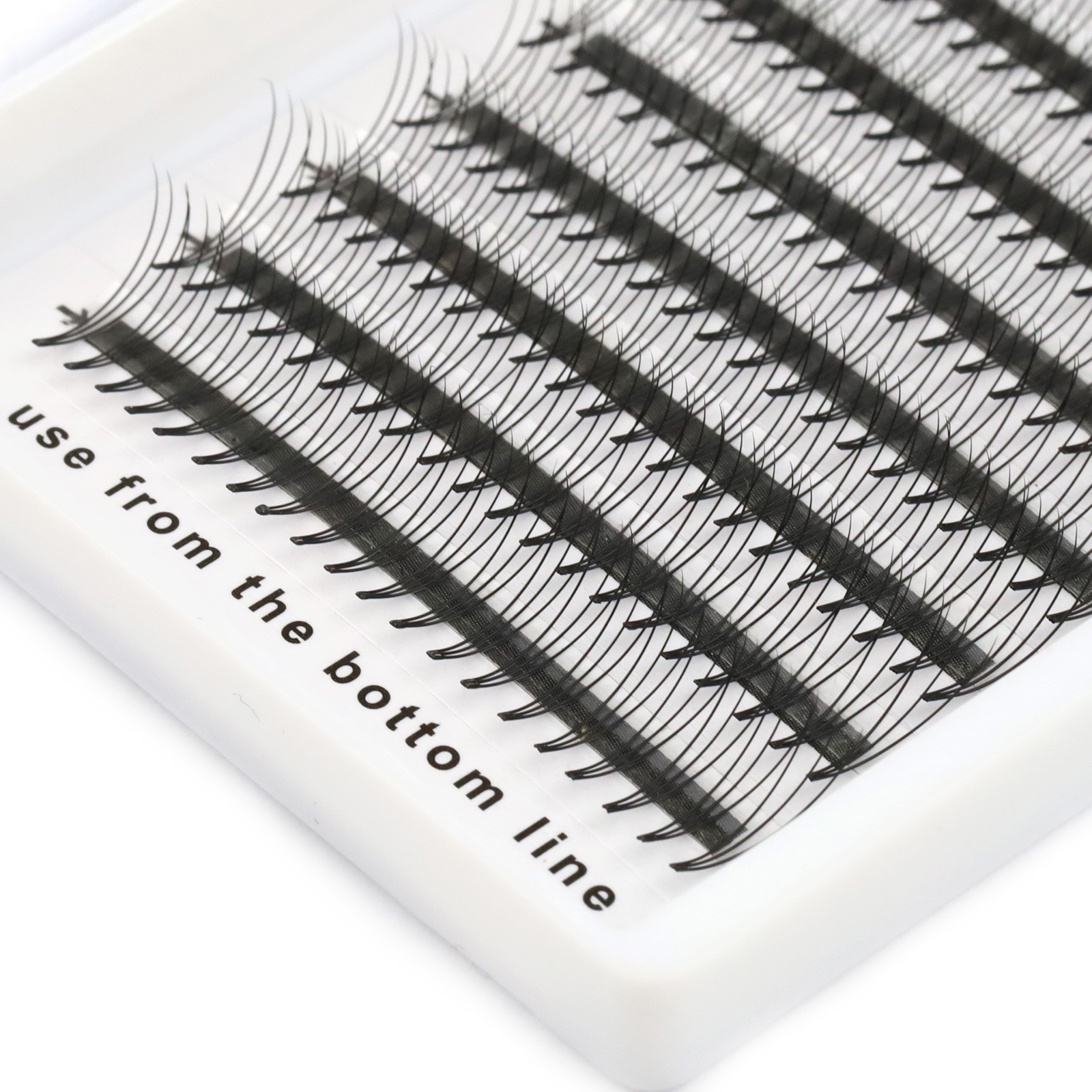 When you use premade fans, you do not need to make fans by yourself, we have done it for you.
This will increase the speed to graft eyelash extension, very suitable for lash beginners.
The fans are glue bounded, knot-free. The base is thin, will not damage your eyelashes.
Private Label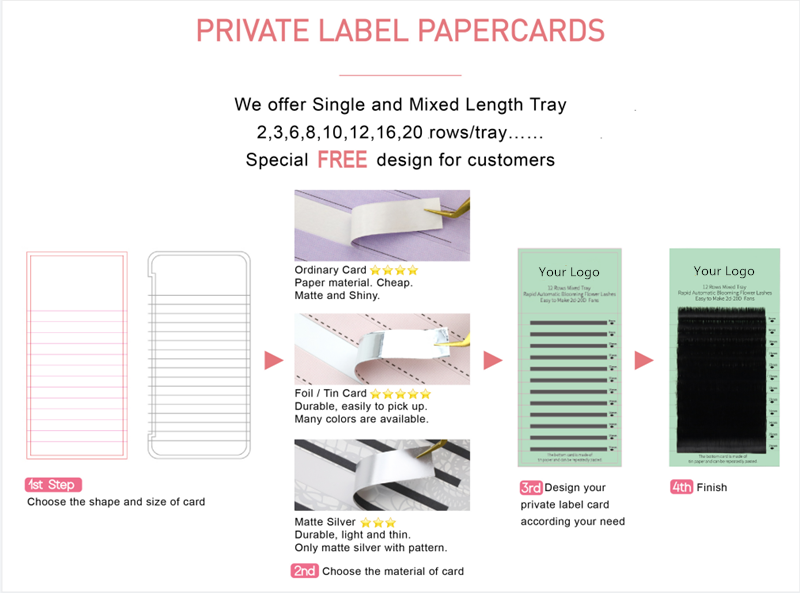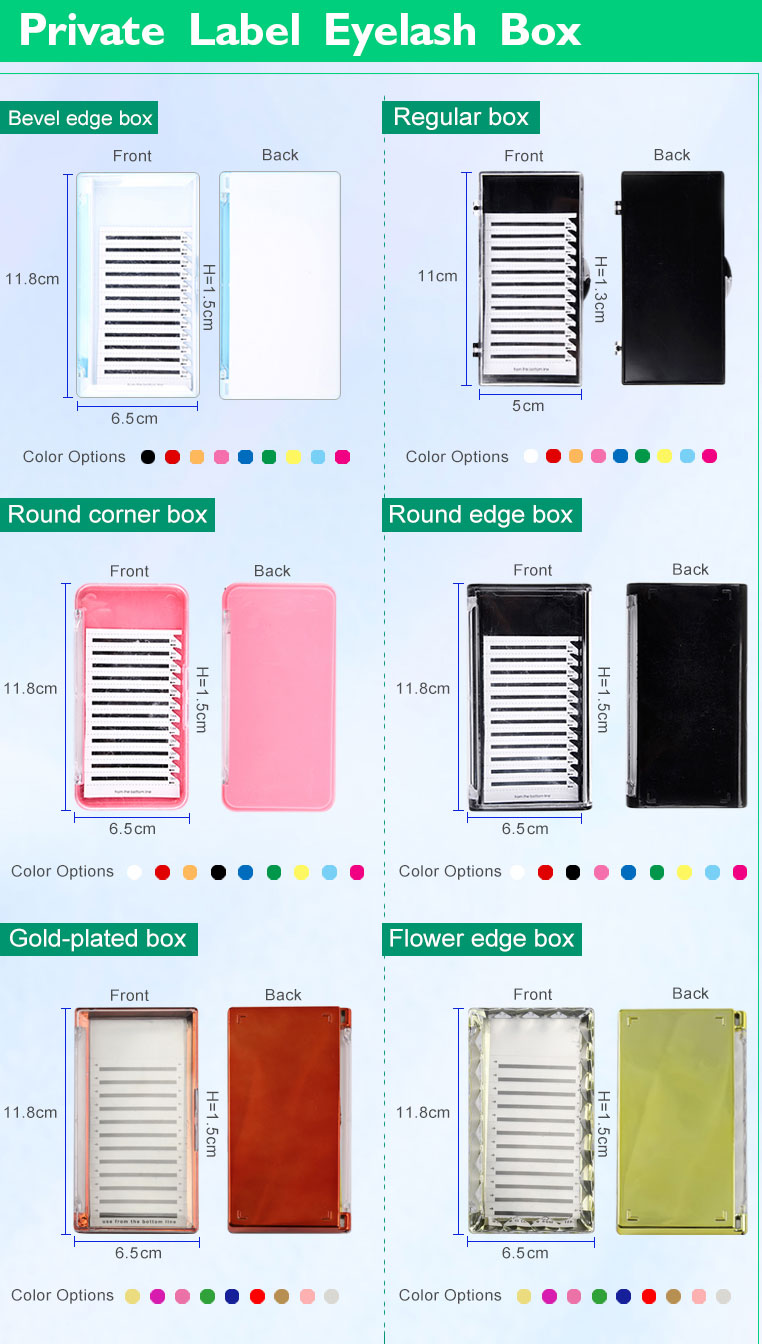 Our designers can make logo for custmers, you will have your own brand.
Customers can choose the patter you like.
We can do all kinds of boxes.