Obeya 0.10C 8-14mm Mix Length Russian Eyelash Extension on Sale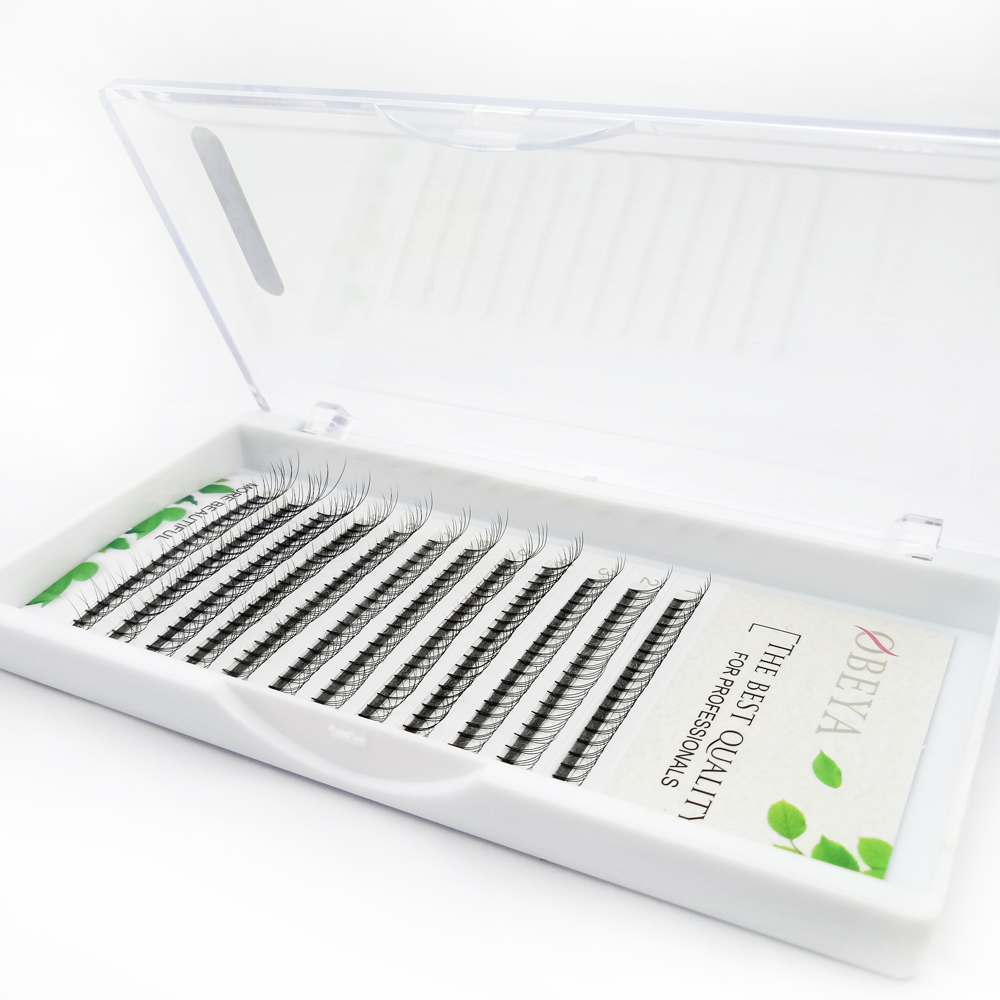 Obeya green papercard 0.10C 8-14mm Mix Length Russian Eyelash Extension are on Sale.
Made of Korean PBT Fiber,only 36 cases on Sale.
12 rows in one case,4mm/tray.
Based type and shrot stem.
Russian Eyelash Extension can greatly reduce grafting time and give customers a better experience!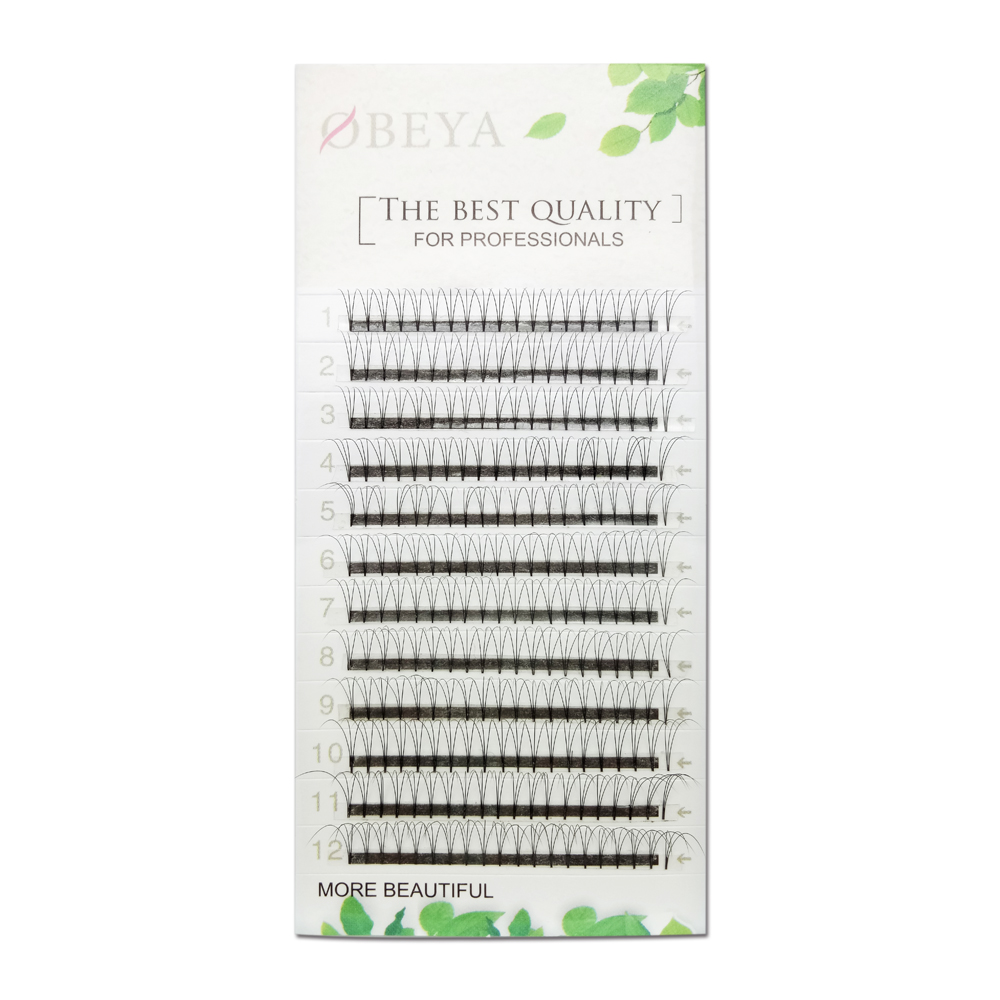 Packing:1 tray, 12 rows/tray.
Mix way: 8-14mm, 8mm*3 rows, 10mm*3 rows, 12mm*3 rows and 14mm*3 rows.
Comfortable, Made of Professional High-Tech Methods, Sterile, Durable, Strong Adhesion, Obvious Effect.
Matte Finish with Natural Looking and Feeling, Make Your Eyes Glamorous and Attractive.
Easy to Remove, No Residue, Stable Curl, Grafting Easily Eyelash Extensions for Salon and Professional Eyelash Technicians Use.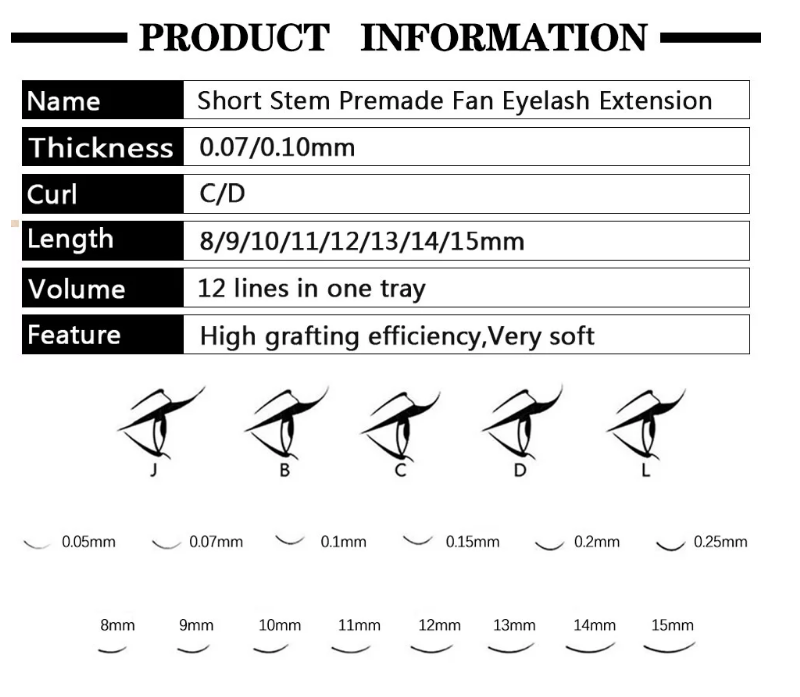 Advantages of grinding the bottom:
a. Compared with not grinded,grinted volume lash extensions don't carry too much glue when they are glued and blend better with the glue.
b. Grinted volume lash extensions are closer to the thickness of natural eyelashes and make the grafting effect more natural and lighter.Relatively speaking, the requirements for the grafter will increase.
c. Obvious flowering effect:Grinted volume lash extensions are more obvious than not grinted ones.Of course, the more fans, the more obvious the flowering effect.For example, 6D is better than 3D.
Contact Us
Send inquiry or add WhatsApp for easy and instant communication:
Sophia Zhao
WhatsApp: +86-135-7380-4926
Email: minklash@emedaeyelash.com
We are sure our quality will meet your satisfaction, and hope we can build a long term cooperation relationship soon.
Best Wishes.
You May Like:
1. Wholesale Korean PBT Fiber Private Lable Eyelash Extensions Vendor ZX13

2. Wholesale Factory Price Russian Volume Eyelash Extension ZX05
3. Individual Multi-Colored Eyelash Extensions Rainbow Color Lashes ZX11
4. Wholesale Factory Price Russian Volume Eyelash Extension ZX05