New 2022 real mink eyelash extension Factory Direct Sales Wholesale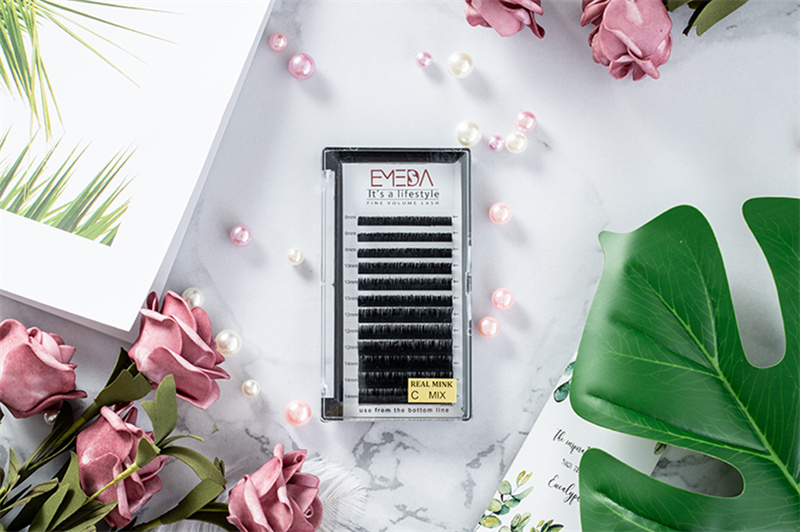 Real Mink Eyelash Extensions Mink Lash Extension C Curl Mixed Tray 9-15mm Single Size Tray Soft Siberian Mink Individual Eye Lashes Strips Professional Set (C Curl 9-15mm).
What is this fake eyelash raw material?
This fake eyelash raw material is made of real mink hair, with high material cost, comfortable and soft, and no sense of weight bearing. The raw materials we use are the hair naturally falling off on the animals, processed into fake eyelashes, without any harm to the animals, please rest assured to buy.


This eyelash is generally suitable for what occasions?
The false eyelashes of real mink are generally relatively exaggerated, longer length, suitable for some festivals, or entertainment occasions, daily wear will be very exaggerated, if you want a natural style, daily wear, you can contact us, we will be happy to serve you.
About real mink hair with false lashes !
Real mink lashes are really superior natural look.soft soft,Ultra-Lightweight.
All-handmade,not machine.They are so natural seems like real human lashes.So amazing looking.
The lash don't stick together after removing from the transfer strip.Easy to pick it up.
Unlike faux mink or synthetic eyelashes, real mink fur is very thin, soft and lightweight.
Return it back if you're not satisfied with this individual min eyelashes!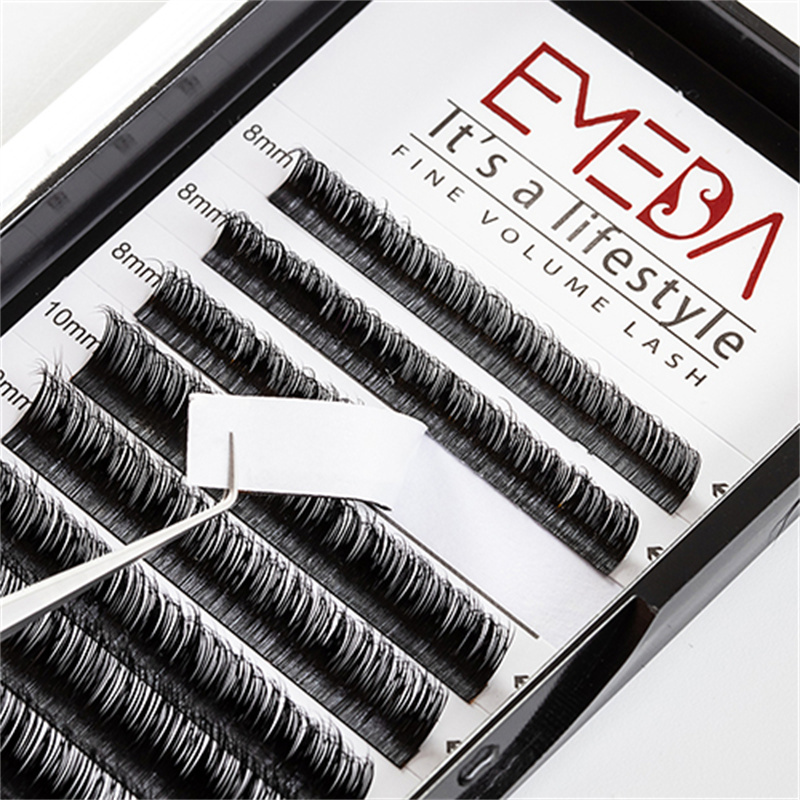 100 real mink eyelash extensions curls may not be totally consistent and permanent based on the features of mink fur and manual process.

Do not store eyelash extension real mink more than six months .

Because our mink is 100 real mink, pure natural animal hair, derived from Siberia, very soft, so there is no specific thickness.If there is marked with the exact roughness, it is not always the real mink, may is a man-made fibre, also called fuax mink.

Because it's hard to apply well by yourself, we highly recommend that you get a professional to do this.






We have multiple styles of any length size that meet your needs.
PRODUCT ADVANTAGE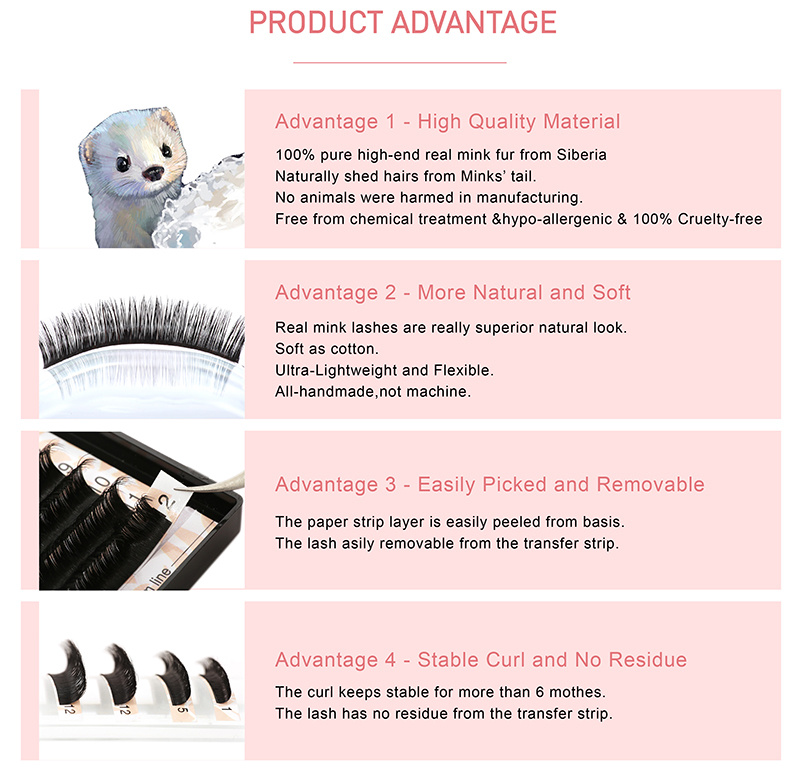 100% pure high-end real mink fur from Siberia
Naturally shed hairs from Minks' tail.

No animals were harmed in manufacturing .
Free from chemical treatment &hypo-allergenic & 100% Cruelty-free
Curl and No Residue
The paper strip layer is easily peeled from basis.
The lash asily removable from the transfer strip.
The curl keeps stable for more than 6 mothes.
The lash asily removable from the transfer strip.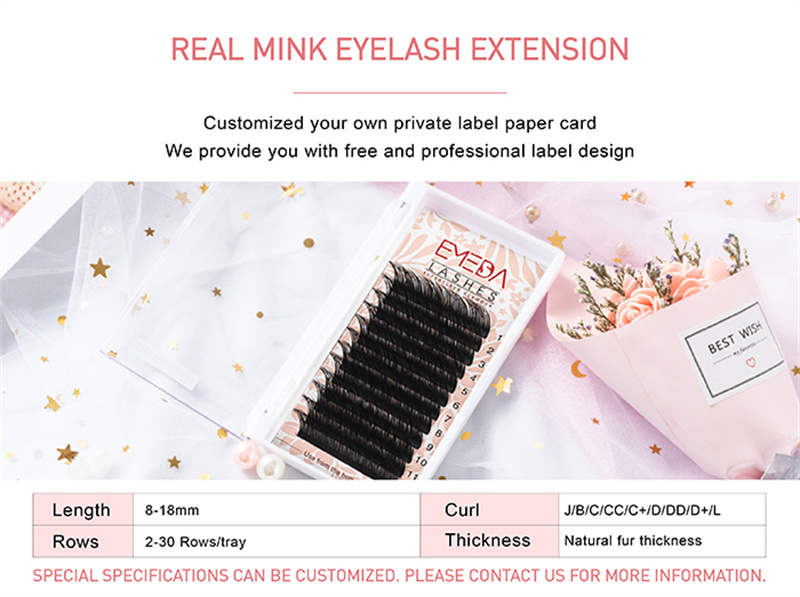 Customized your own private label paper card
We provide you with free and professional label design.
We also have the glue stuck with our eyelashes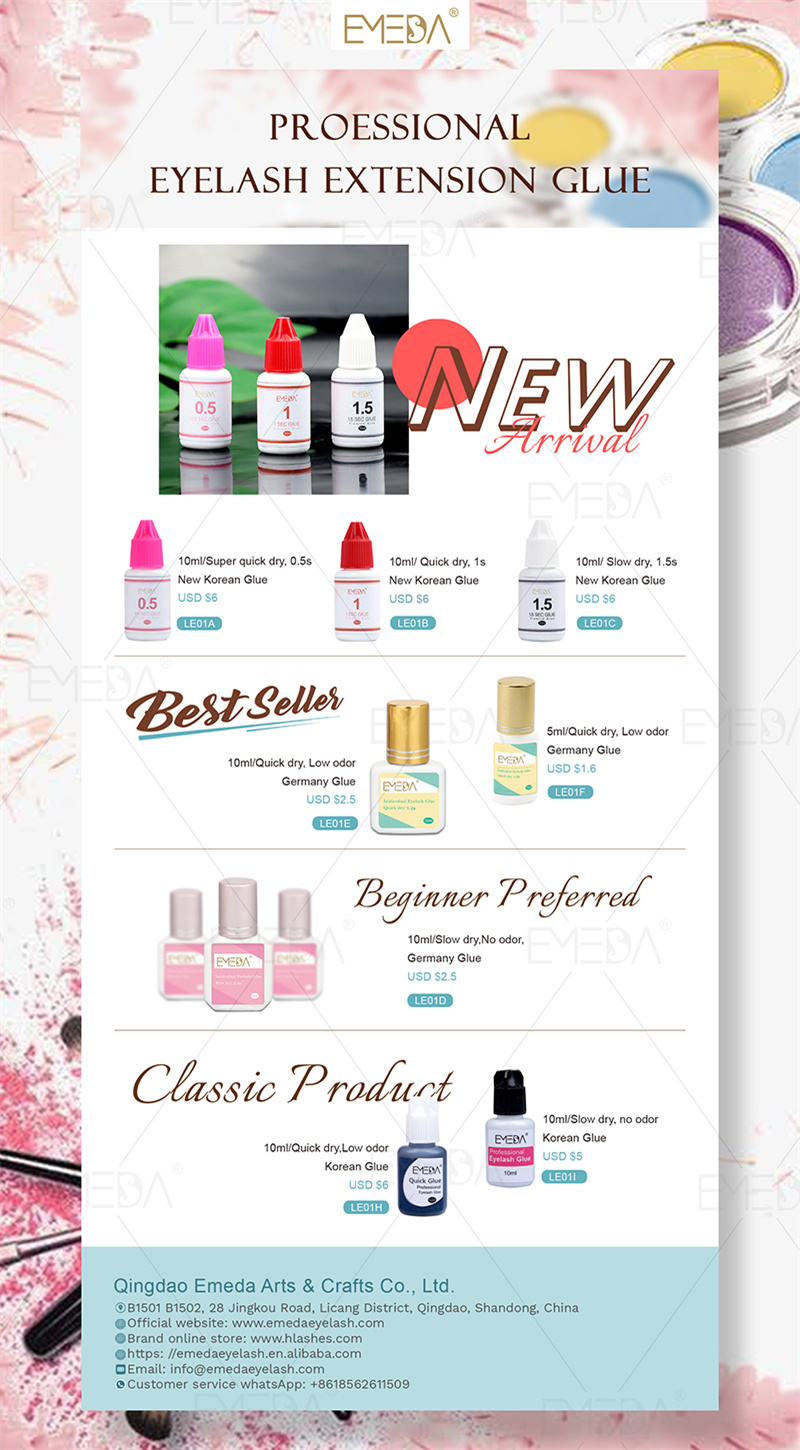 Our fake eyelash glue, no additives, no harmful substances, is also friendly to sensitive skin.This glue has a strong adhesive force, with makeup will not fall off all day. You should pay attention to use professional makeup remover or other things to remove the false eyelashes, do not tear hard, the skin around the eye will be very unfriendly, easy to scratch, pay attention to eye cleaning, do not glue residue.