Lash Extension Tape Breathable Micropore Fabric Tape wholesale vendor
As a eyelash extension vendor, we also offer lash extension tape products , if any customer order lashes, please see those pictures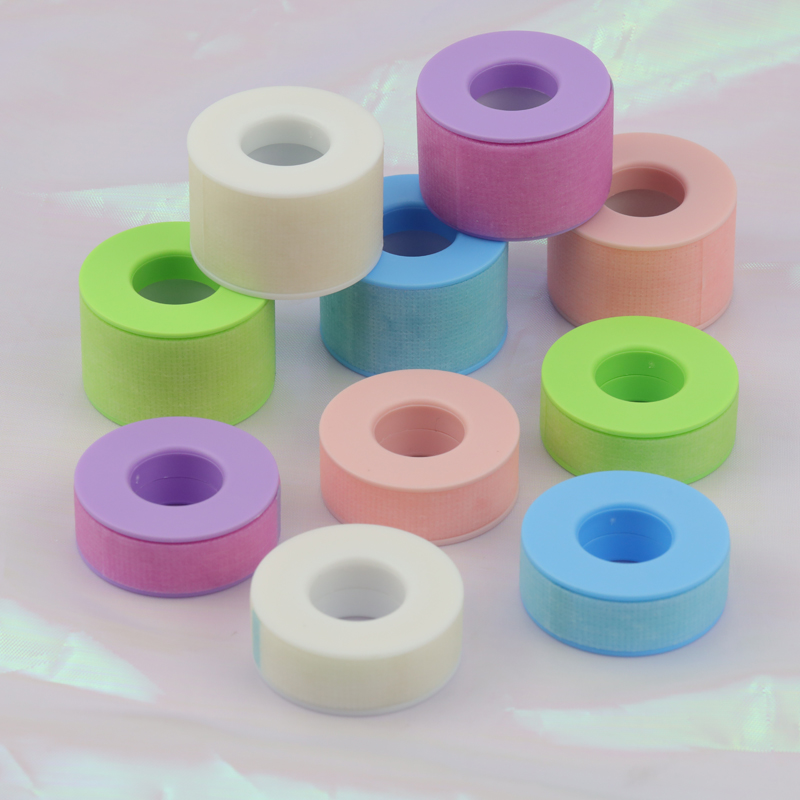 There are 2 size of lash extension tape now. 2.5cm width *90cm length and 1.2cm width*90cm length.

All of them are offer wholesale price and moq is 10 pcs of each .

Each size have 5 colors as picture show .
Breathable Micropore Fabric Lash Extension Tape
Our eyelash extension tape is made of flexible, ultra-thin polyolefin film and high moisture permeable fabric, it has breathable micropore character which is super comfortable and no damage to skin. Its viscosity is moderate, it will neither fall off during the grafting process, nor will it hurt the customer skin when it is removed.
s
Lash Extension Tape wholesale
As a wholesale eyelash business vendor , we offer wholesale price of lash extension tape, and offer private label for packaging box. You can choose 6 tapes together , like you can choose to put six together and sell them as a package, or several together and make a box.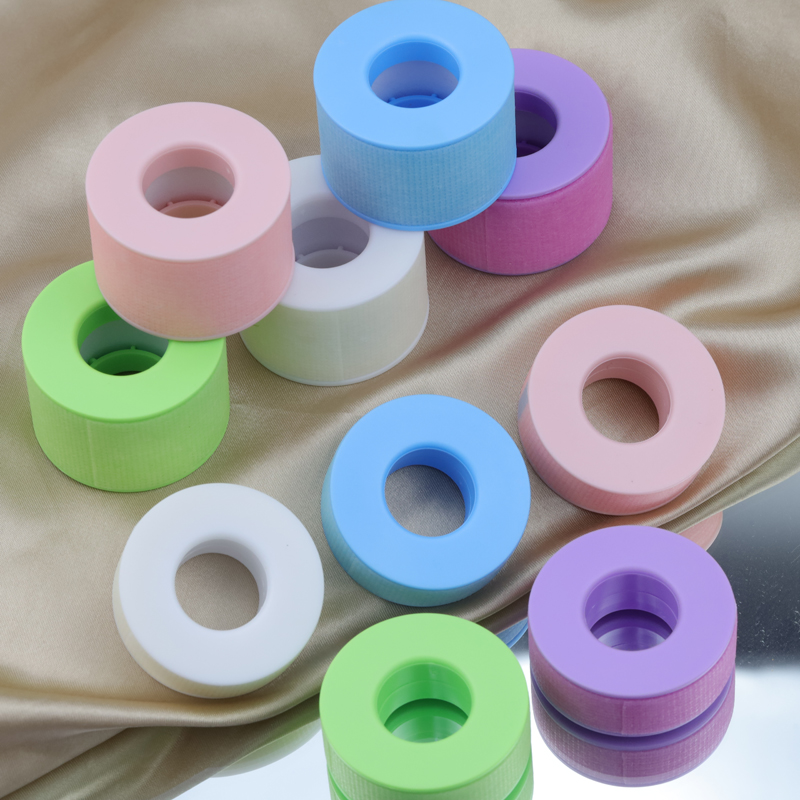 LASH Tape Wholesale VENDOR
We are eyelash wholesale vendor and wholesale eyelash tape vendor and we are profession in lash products and lash tools. If you have any questions, please contact us.
OEM SERVICE ARE AVAILABLE

Please don't worry about the quality , we offer best after service for you. You can get the gurantee for any products in our company .
FAQ
Q: How does Lash Extension Tape work?
A: Lash Extension Tape is used to secure the lower lashes during eyelash extension application. It is applied underneath the lower lashes to hold them in place and prevent them from sticking to the upper lashes or the adhesive used for the extensions.
Q: What are the benefits of using Lash Extension Tape?
A: Lash Extension Tape offers several benefits, including:
- Comfort: The breathable micropore fabric allows air circulation, reducing discomfort for the client.
- Secure hold: It keeps the lower lashes in place, preventing them from interfering with the extension application process.
- Easy removal: The tape can be easily removed without causing any discomfort or damage to the client's natural lashes.
Q: Is Lash Extension Tape suitable for all skin types?
A: Yes, Lash Extension Tape is suitable for all skin types. The breathable micropore fabric is gentle on the skin and does not cause irritation or allergic reactions.
Q: Can Lash Extension Tape be reused?
A: No, Lash Extension Tape is designed for single-use only. It is recommended to use a fresh piece of tape for each client to maintain hygiene and prevent the spread of bacteria.
Q: Is Lash Extension Tape waterproof?
A: Lash Extension Tape is not completely waterproof. While it can withstand minimal exposure to water, it is not recommended to submerge the tape or expose it to excessive moisture, as it may compromise its adhesive properties.
If you are intereted in any our products, please do not hesitate to cantact me!
Email: minklash@emedaeyelash.com

Whatsapp: +86 13573804926