More Details about Customized Box/Logo for 0.1-0.25mm Thickness Classic Eyelash Extension
●Material: Korea PBT Fiber
●Size: J B C D curl
0.03 0.05 0.07 0.1 0.12 .15 0.18 0.2 0.25mm thickness
8-15mm length
●Service: Make logo and package
●Application: Lash artist, make up store, beauty salon
●Feature: Soft, lightweight, matte black
Product picture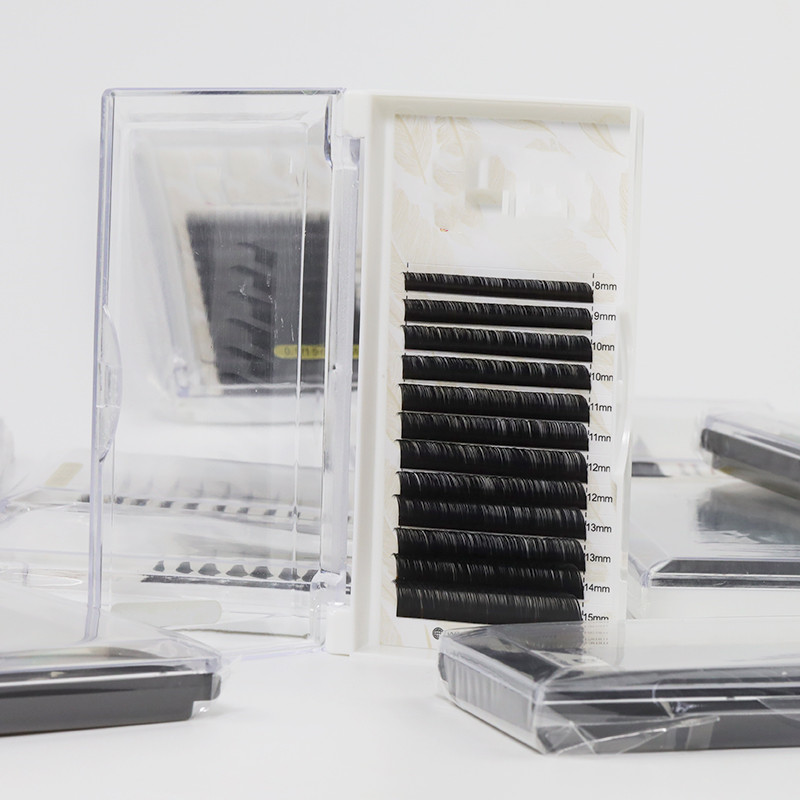 Eyelash extensions are that one beauty treatment that will give you thicker, longer and darker lashes than your natural lashes could ever be.
Classic eyelash extensions are one eyelash extension applied onto one natural lash.
90-120+ eyelashes per eye for classic lashes.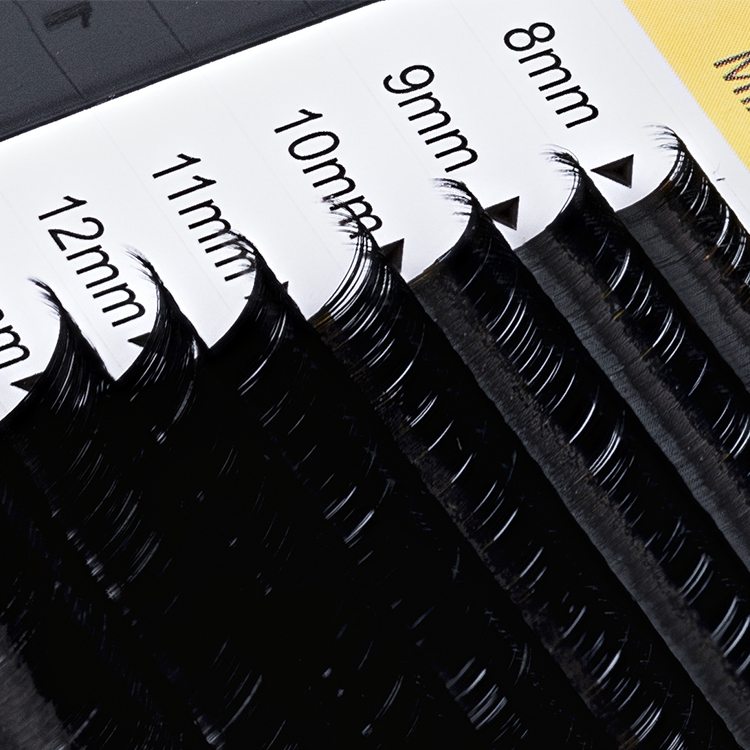 The lashes are non-sticky, the lashes do not stick together.

The lashes easily remove from the tape strip, no residue.
Customized box and logo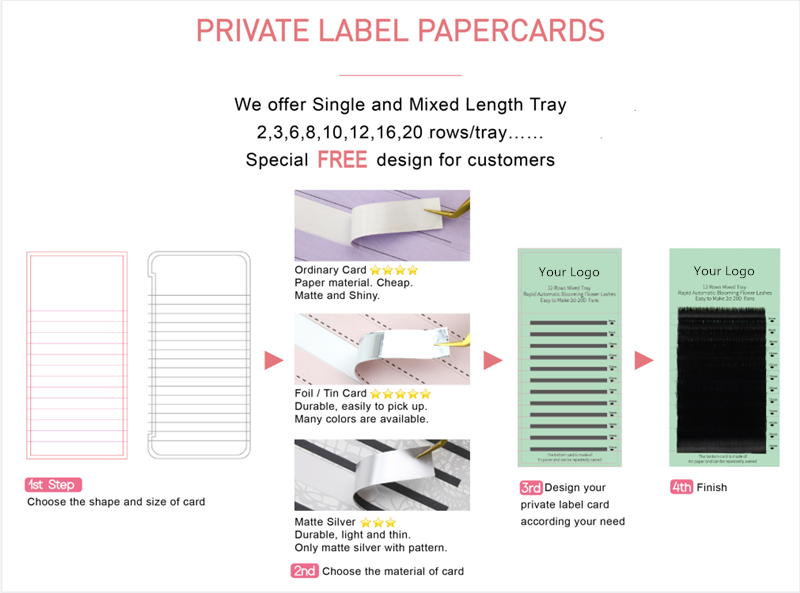 Our deigner is able to make logo on paper cards, customers can choose the pattern they like.
The box factory can manufacture various boxes.
There are many box shape can be chosen.
Eyelash tools