More Details about Korea PBT Fiber One-second Blooming Eyelash Extension
◆Material: Korea PBT Fiber

◆Size: 0.03 0.05 0.07 0.1 thickness
J B C D curl
8-15mm mix and single length
◆Serivice: Make logo and package
◆MOQ: 5 trays for each size
◆Applicable people: Lash beginners
Product picture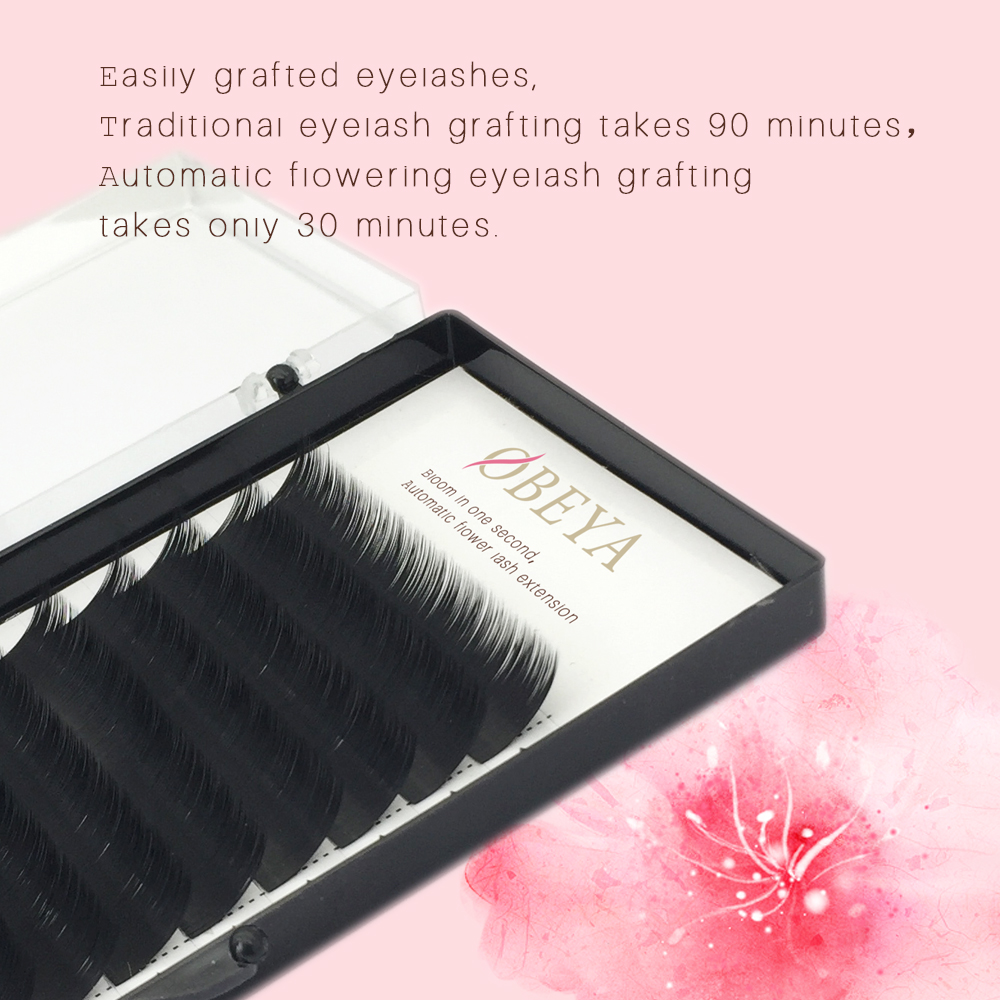 Easy fan eyelash extension can blossom in one second, customers do not require any skills to apply eyelash extension.
Using one-second eyelash extension will save 1/2 time than using traditional eyelash extension.
One-second blooming eyelash is suitable for a lash beginner.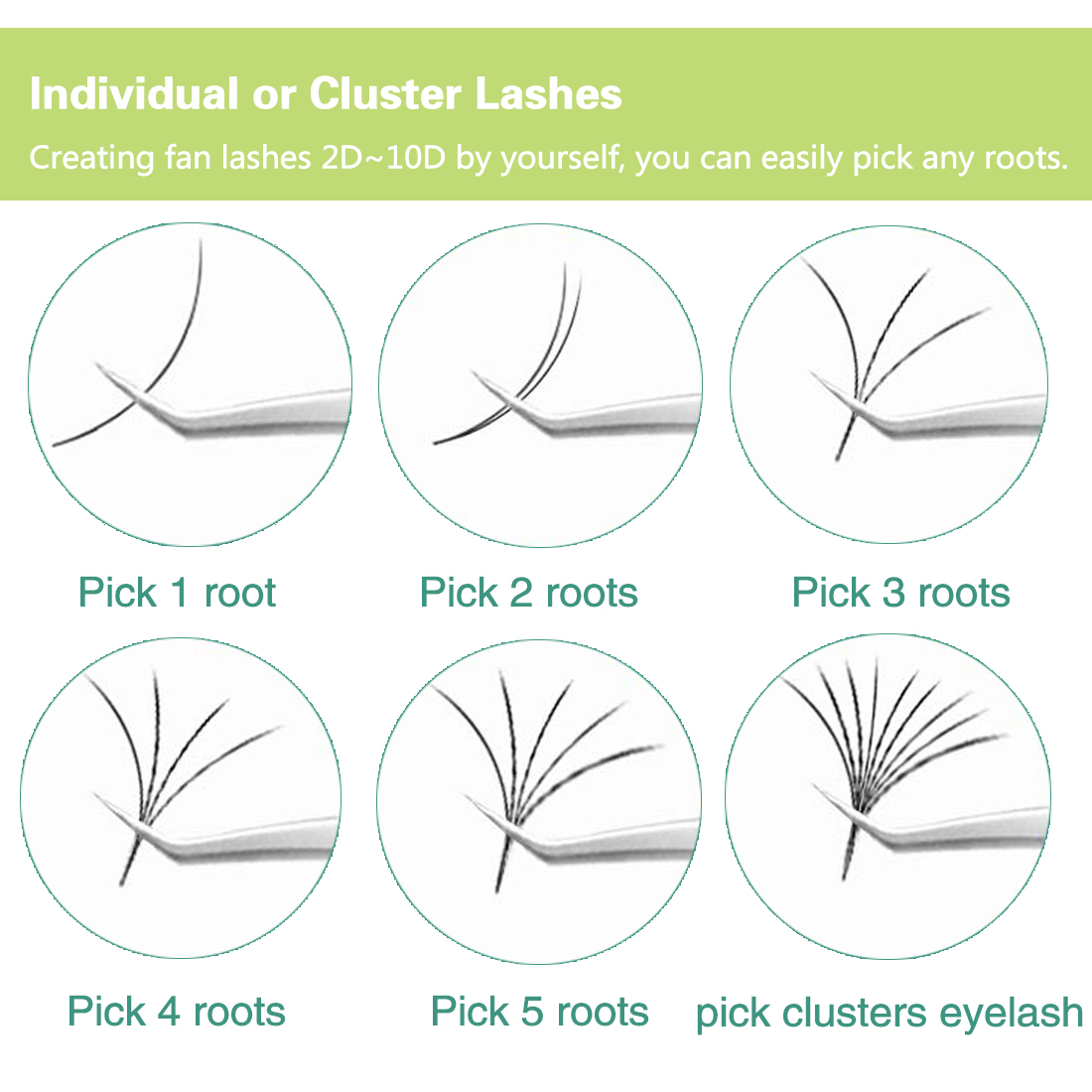 Customers can pick one eyelash extension onto one natural lash or pick more fans onto one natural lash.
They can choose 2D-10D fans directly, no any skills required.
It is applicable for students to learn how to apply eyelash extension.
How To Use ?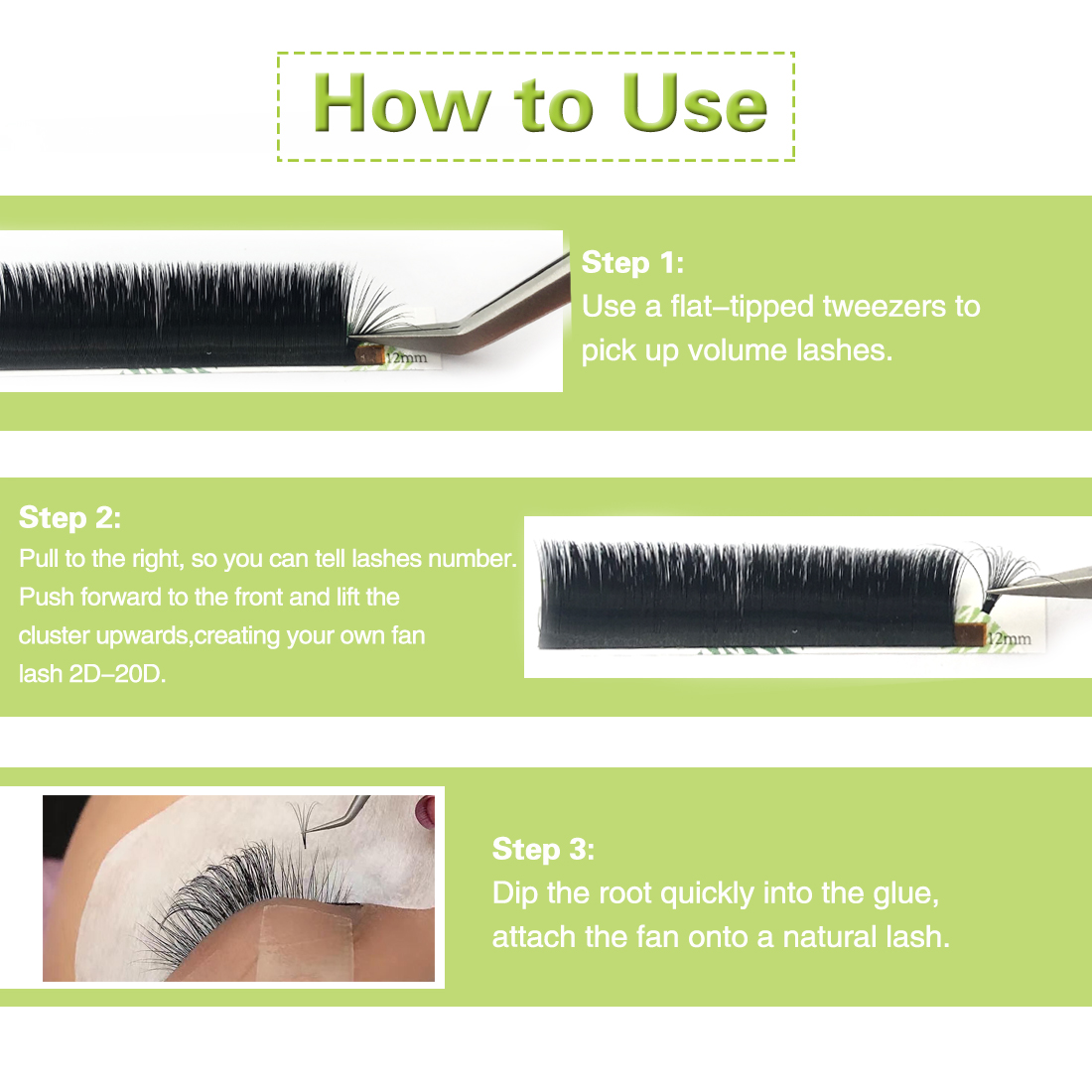 There are 3 steps:
Use a flat-tipped tweezers to pick up volume lashes.

Pull to the right,so you choose the fans you like. Push forward to the front and lift the cluster upwards,creating the fans from 2D-20D.

Dip the root quickly into the glue,attach the fan onto a natural lash.