2022 Latest easy fan flowering lash private custom wholesale in US/UK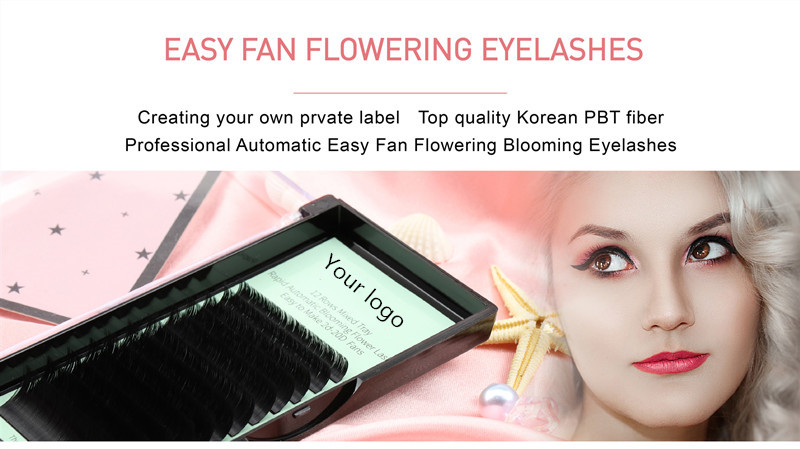 What are the advantages of our blooming false eyelashes in a second?

The Best Raw Material: Top-of-the-line synthetic PBT.
The Best Craft:100% handmade by experienced craftspeople.

Many colors for your choice, different color makes different effect.

Supplied package, also can do private label card and package for you.
Creating your own prvate label Top quality Korean PBT fiber .
Professional Automatic Easy Fan Flowering Blooming Eyelashes.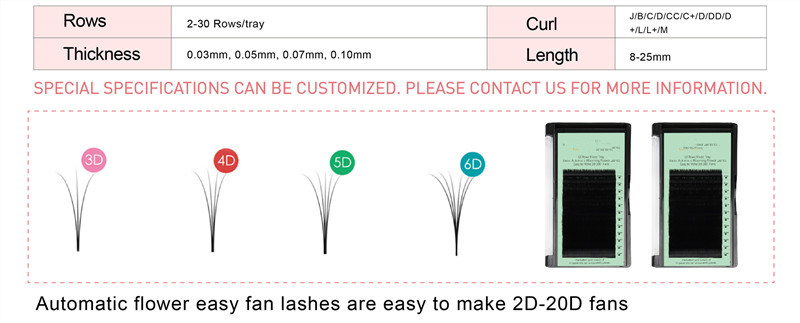 What color can we do about easy fan flowering lash?
We can make black and color for easy fan flowering lash more
Color can be made in pink, yellow, blue, green, purple and brown in six colors
EMEDA colored lash extensions tray is specialized designed for colored lashes lovers and lash artists.One
tray mix 4 colors include blue*4 rows,purple*4 rows,red*2 rows,green*2 rows-12 rows total. Each color is
the most versatile and classic color meanwhile brings a unique facet of your personality.Highly utilised
and suitable for different coloured eyes.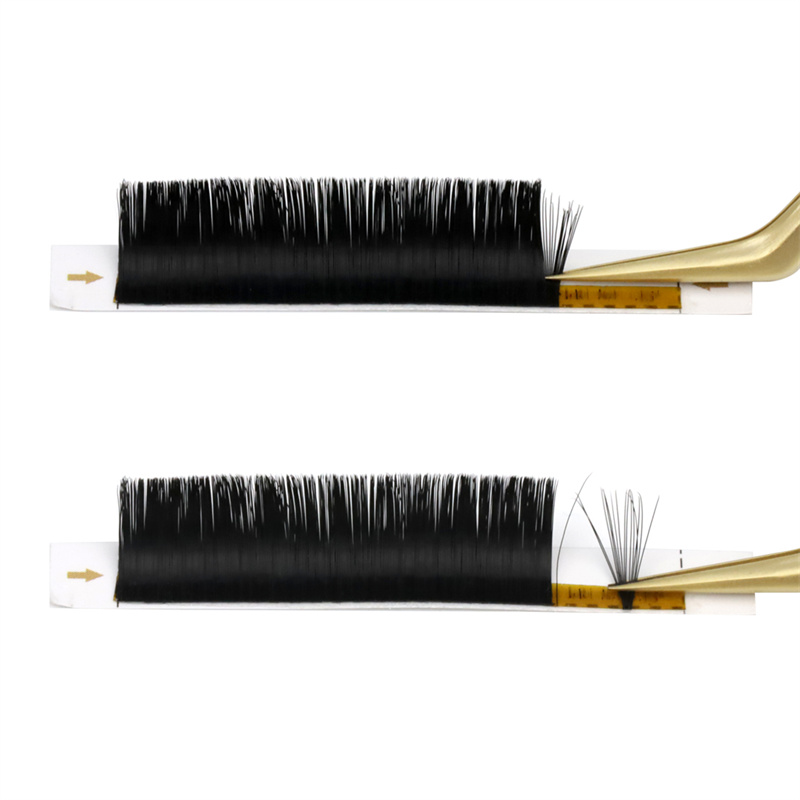 How is this easy fan flowering lash material made, easy to operate?
lashes extension made from superior synthetic silk material cruelty free.

After production of dye, no fading,bright color and stable curl.

Besides, speed up lashing time by using these easy fan volume lashes instead of single classic lashes.

EMEDA easy fan colored eyelash extensions allow you to create perfect volume fans within
seconds.Sticky lash strip prevents your volume fans from separating at the base.
Perfect for beginners and save your time or money.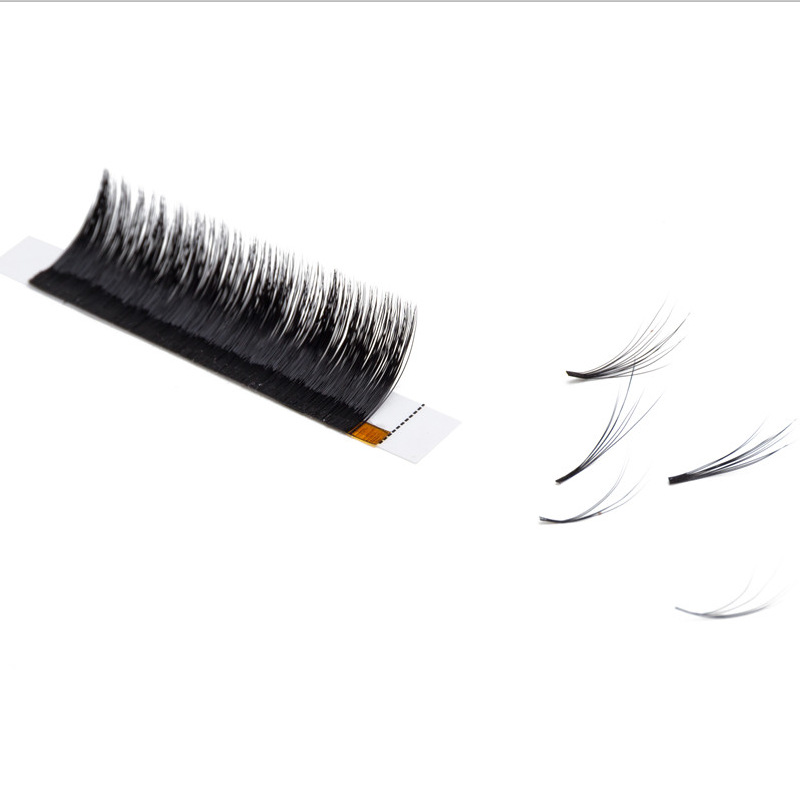 Easy fan flowering lash Details Description!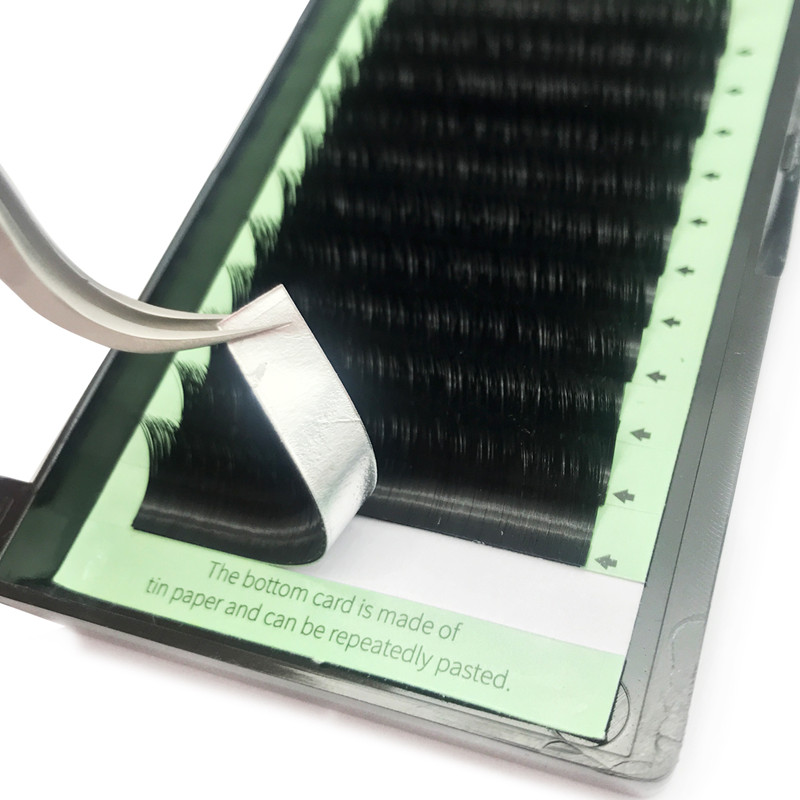 Row : 2-30 Rows/tray
Curl : J/B/C/D/CC/C+/D/DD/D+/L/L+M

Thickness : 0.03mm, 0.05mm, 0.07mm, 0.10mm
Length: 8-25mm
Automatic flower easy fan lashes are easy to make 2D-20D fans
We have many kinds of curvature, you can choose what you like,
and are very friendly to people who just
started to make contact with grafted eyelashes.
Our length is also a lot of choice, natural style or exaggerated style,
choose your favorite length of the curvature, consult us!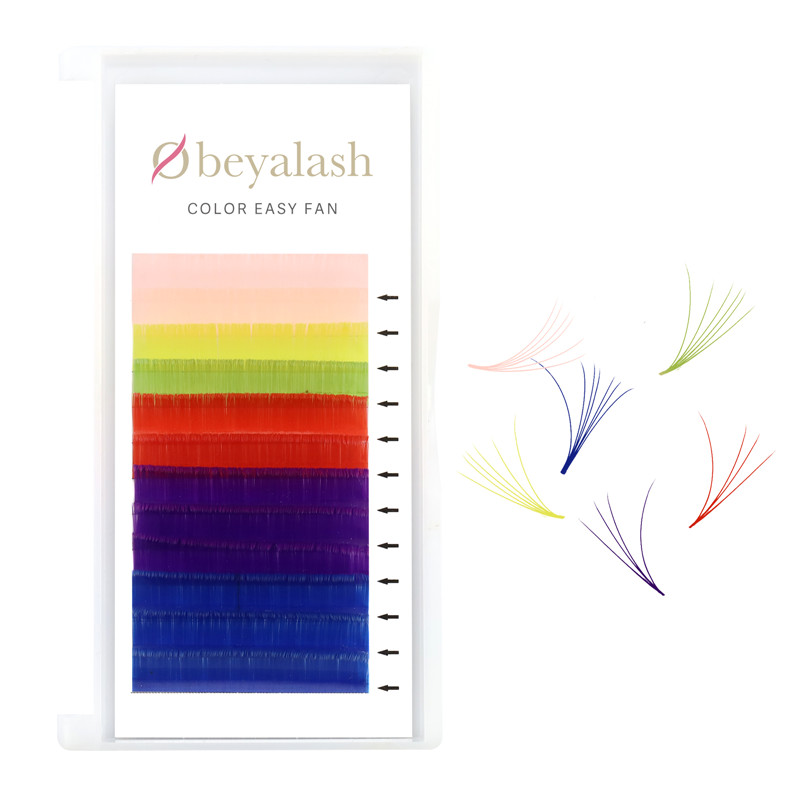 What is the appeal of colored eyelashes, except for black eyelashes?
Give your clients a full color lash set, or adding to classic black sets or DIY at home to create a dynamic flare!
Take your lash look to be gaze with EMEDA colored lashes. Perfect for daily
party,shows,birthday,Halloween,Christmas,various festivals masquerade and so on.

AVAILABLE IN AN ARRAY OF SPECTACULAR COLORS:OBEYA also offers a choice of neon colored
eyelashes,ombre colored lash extensions,pink,white and brown colored eyelash extensions,with lengths
up to 9- 25mm.
How soft is this easy fan flowering lash looking like?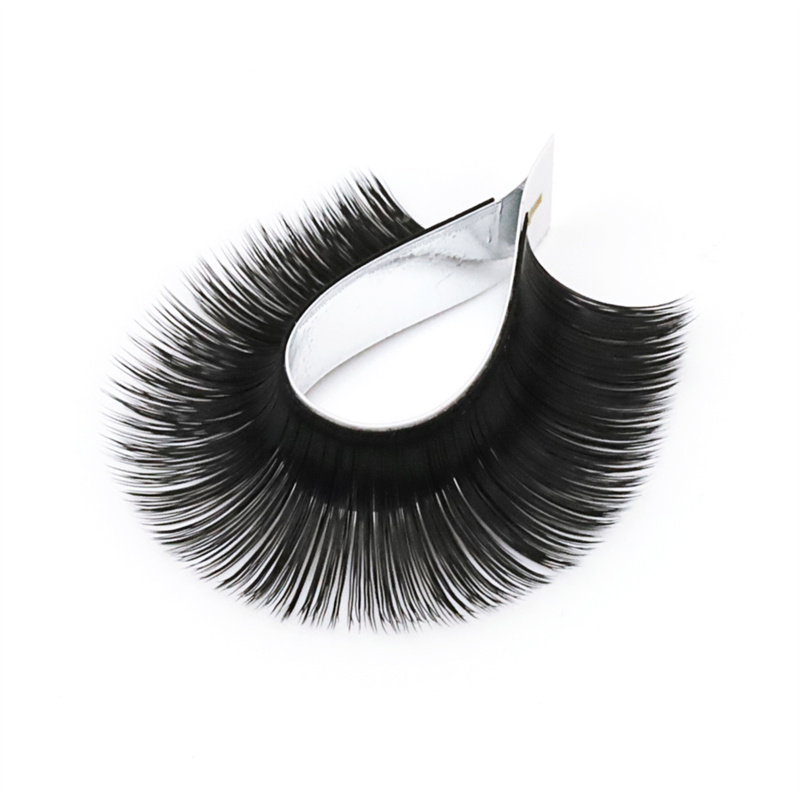 About this picture, we can see that its softness is very good, the eyelashes are also relatively thin,
with the hands to feel a comfortable feeling, so don't worry about buying the product is not ideal.
What is our payment method like?

Above is our payment method, choose one way you have and look forward to your purchase.
Any problem,wrong items,broken box or don't like this type lashes,please let us know,
we will give you a new replacement or other satisfactory solution.