2022 Gradient packaging false lashes glue factory direct sales wholesale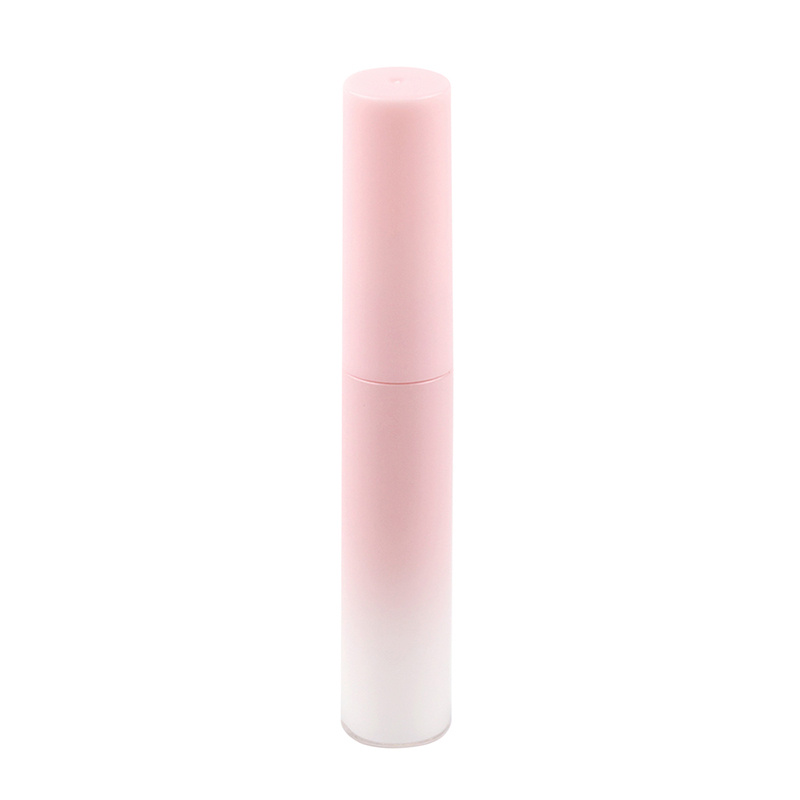 EMEDA Professional Latex Free Eyelash Glue Super Strong Hold False Eyelash Glue Waterproof Lash Glue Best Strip Eyelash Adhesive Black Lashes Glue Suitable For Sensitive Eyes Lash Adhesive 5ml 0.17oz.
Remove dry ingredients: acrylate / ethhexacrylate copolymer, water (water), propylene glycol, benxy ethanol, ethylene glycerin source: Korea project weight: 0.17 oz strong retention adhesive: strong viscosity, durability, waterproof and sweat, easy to use: wait a few seconds, glue will become transparent sticky, has stronger durability.We can use the exact brush head, which can help you apply the right amount.Gently wipe with makeup remover to remove eyelash glue and do not hurt your eyes.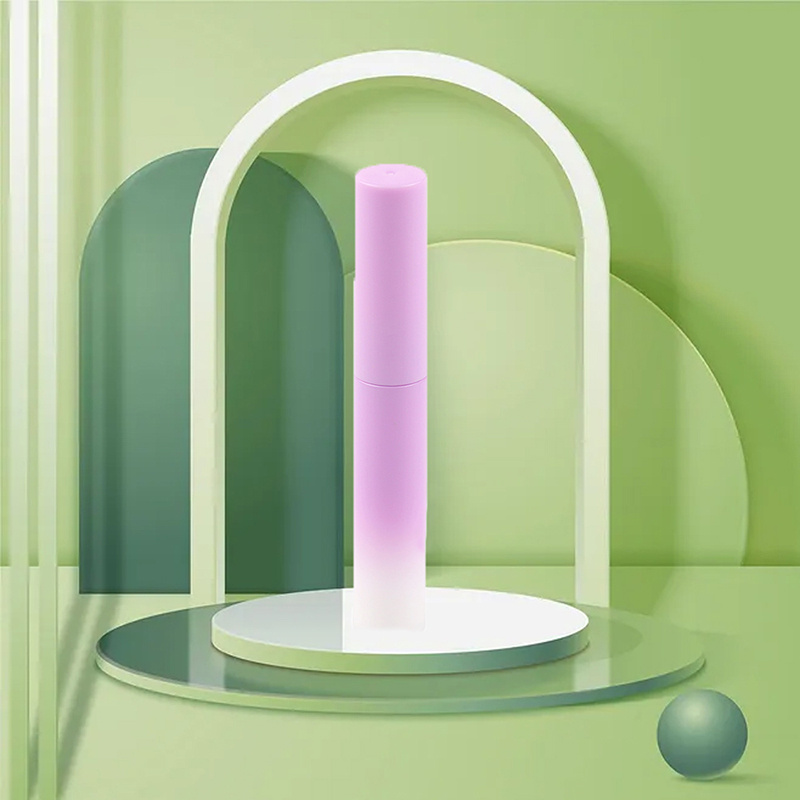 How does glue prevent to take off makeup effect?
Glue has a 24-hour bonding ability to take off makeup and don't worry even if you go out all day。
Does the glue have an impact on the skin ?
All of our glue Latex-Free Sensitive skin can be used.
Our glue is waterproof and sweatproof, you can even swim with your eyelashes。
HOT SELLING STRIP LASH GLUES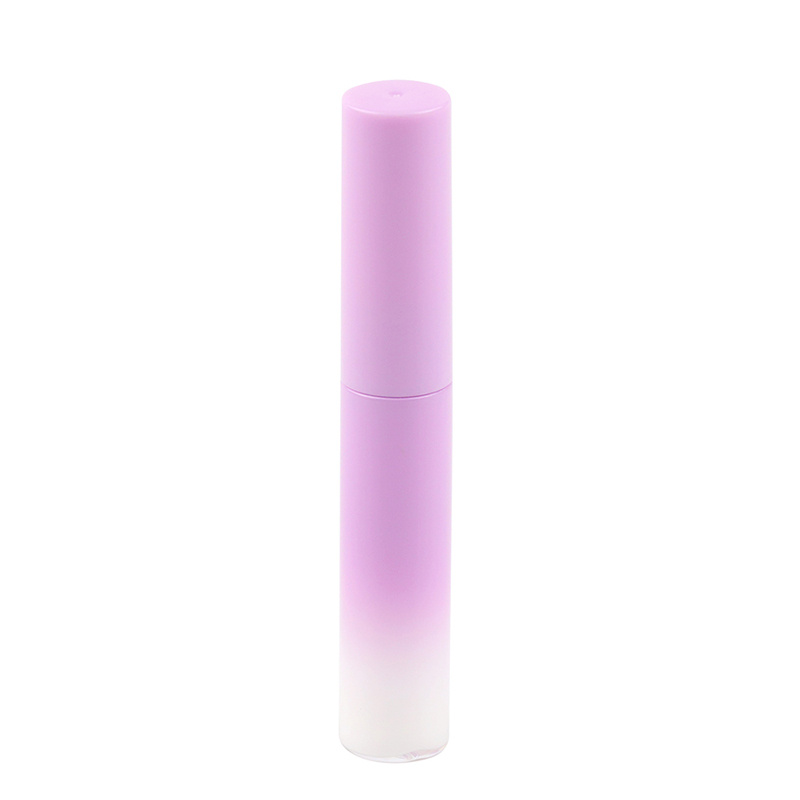 Super good quality lash adhesive for mink lashes,
faux mink and silk lashes
Dear we have 2 grades lash glues, Regular glue and Premium glue.
Regular glue and Premium glue both have white glue and black glue for your choices. Premium glue also have 7 new colorful glues with 7 different smell Our white glue colorful glues will change to clear when it dries. Regular glue ingredients are from China.
Premium glue ingredients are mix China, Korean and us materials
Our lash glues are latex free & formaldehyde free, cruelty-free & vegan friendly, waterproof,non-irritation,and odourless.It suits for everyone.
Below is our perfect and luxury glue bottles.CONTACT US to get test videos.
hot selling strip lash glues?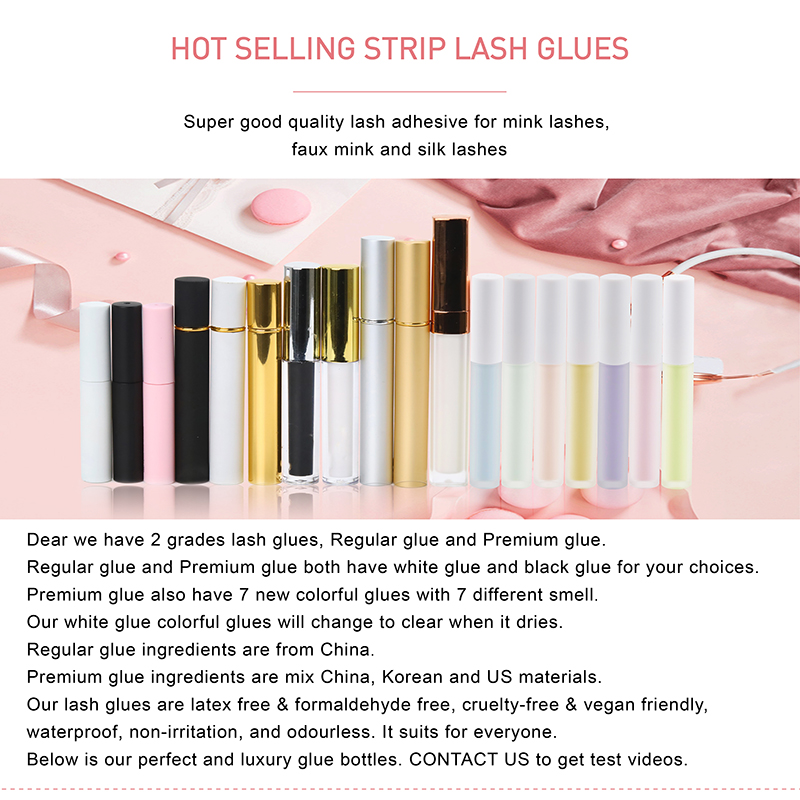 how to remove glue ?
Simply use oil-free makeup remover, then run it along the lash band until the glue starts to dissolve. Gently peel the lashes off the eyelid.

Soak the makeup face with makeup remover, and apply it on the eyes for about 20-30 seconds (specifically adjust the time according to the makeup removal ability of your makeup remover), and focus on the roots of the false eyelashes.
After the wet compress, continue to rub the roots of the false eyelashes a few times, the eyelashes will fall off. If there is no one-off fall, continue to wet the compress, rub it a few times to completely fall off (be careful not to violently tear the false eyelashes, otherwise it will be easy to get the eyelids and false Deformation of eyelashes affects repeated use.
Moisten the cotton swab with makeup remover, carefully wipe the residual glue on the eyelids, and be careful not to hurt the eyes.