0.15mm C D Curl Laser Micro-groove Eyelash Extensions
Product details:

Product name: LASER-PROCESSED MICRO-GROOVE Lashes
Thickness: 0.15mm

Curl: J/B/C/D
Length:
10-15mm single length
8-15mm mix(Mix way: 8mm*1,9mm*1,10mm*1,11mm*2,12mm*2,13mm*2,14mm*2,15mm*1lines)

Row: 12 lines/tray
Product picture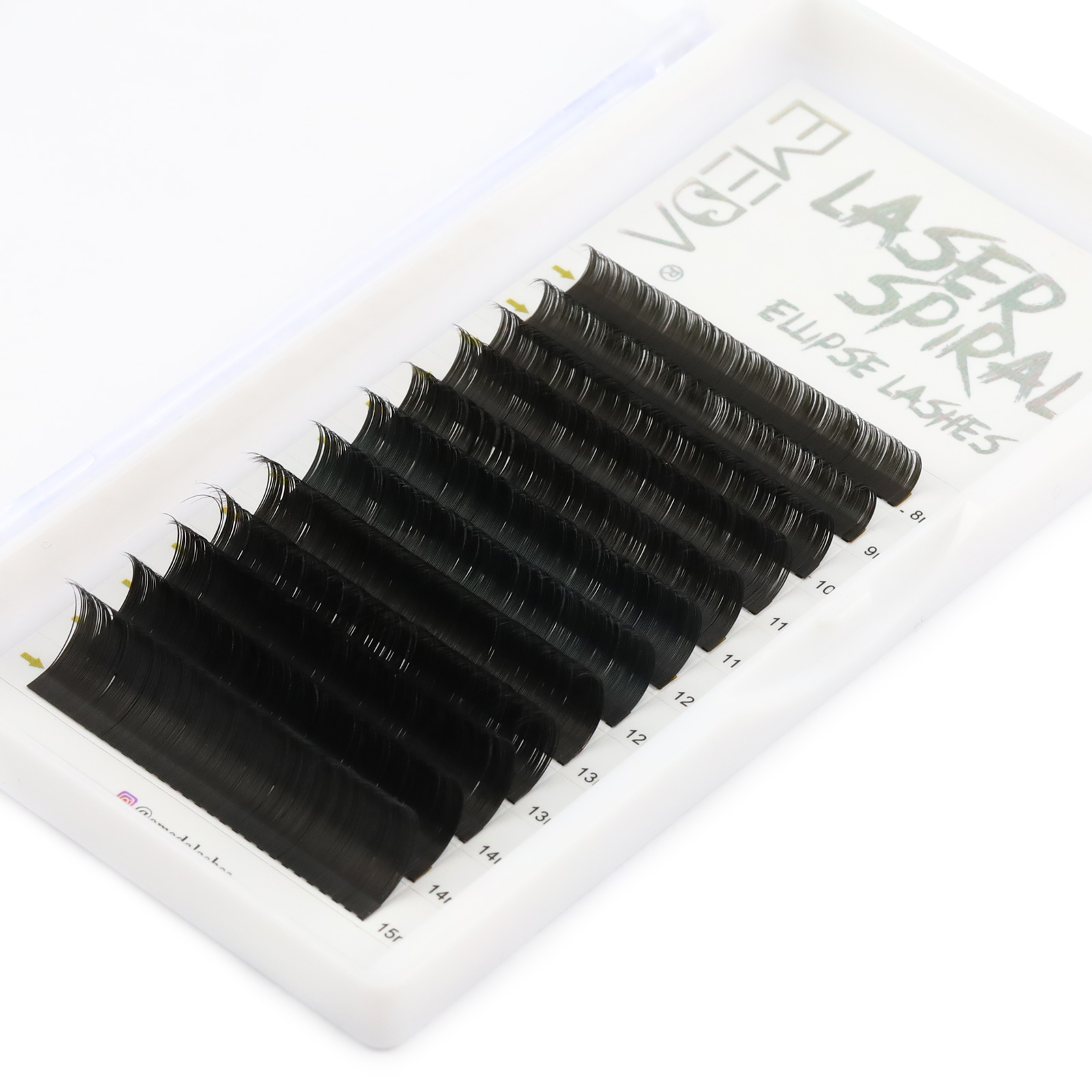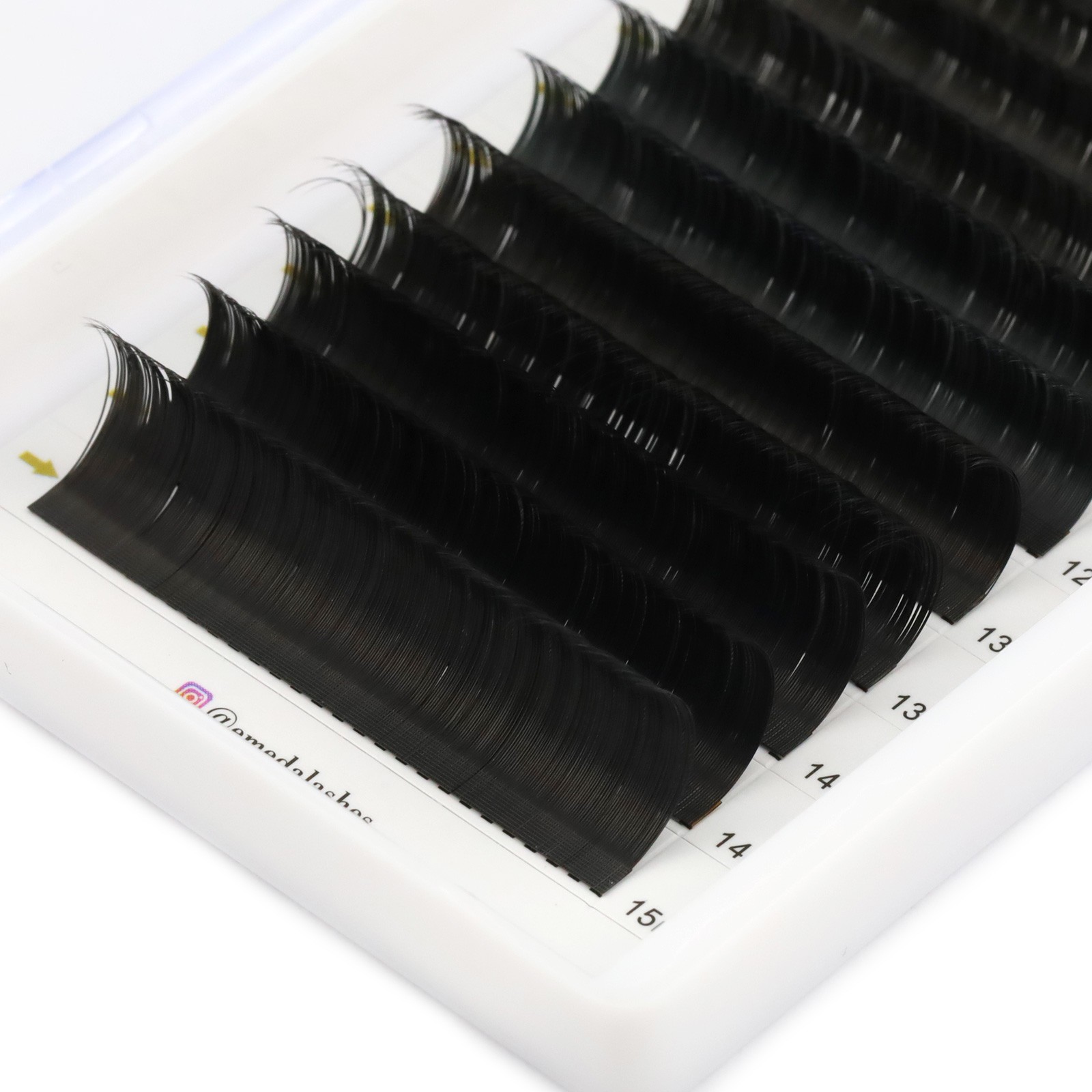 The laser lash will be softer and more natural than conventional lashes, it is 25% longer-lasting than lash extensions.
Split tip make a volumiouslash look from base-to-tip, even with Single-Layer applications.
Without clustering.Works great with any tape of glue for thick or thin to increase adhesive strength.
Private label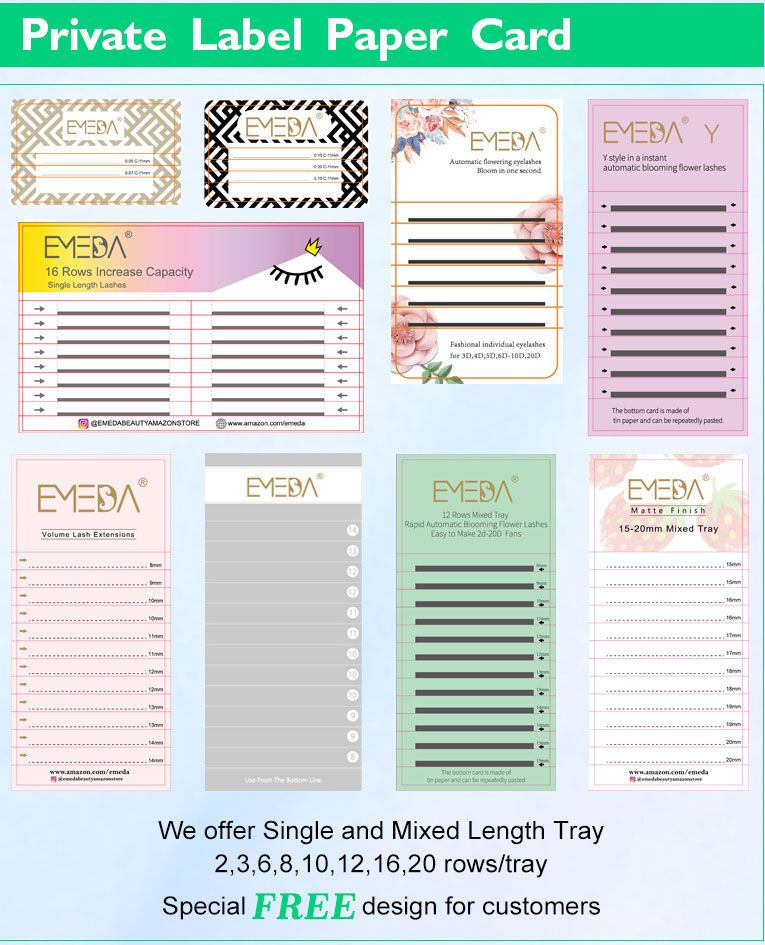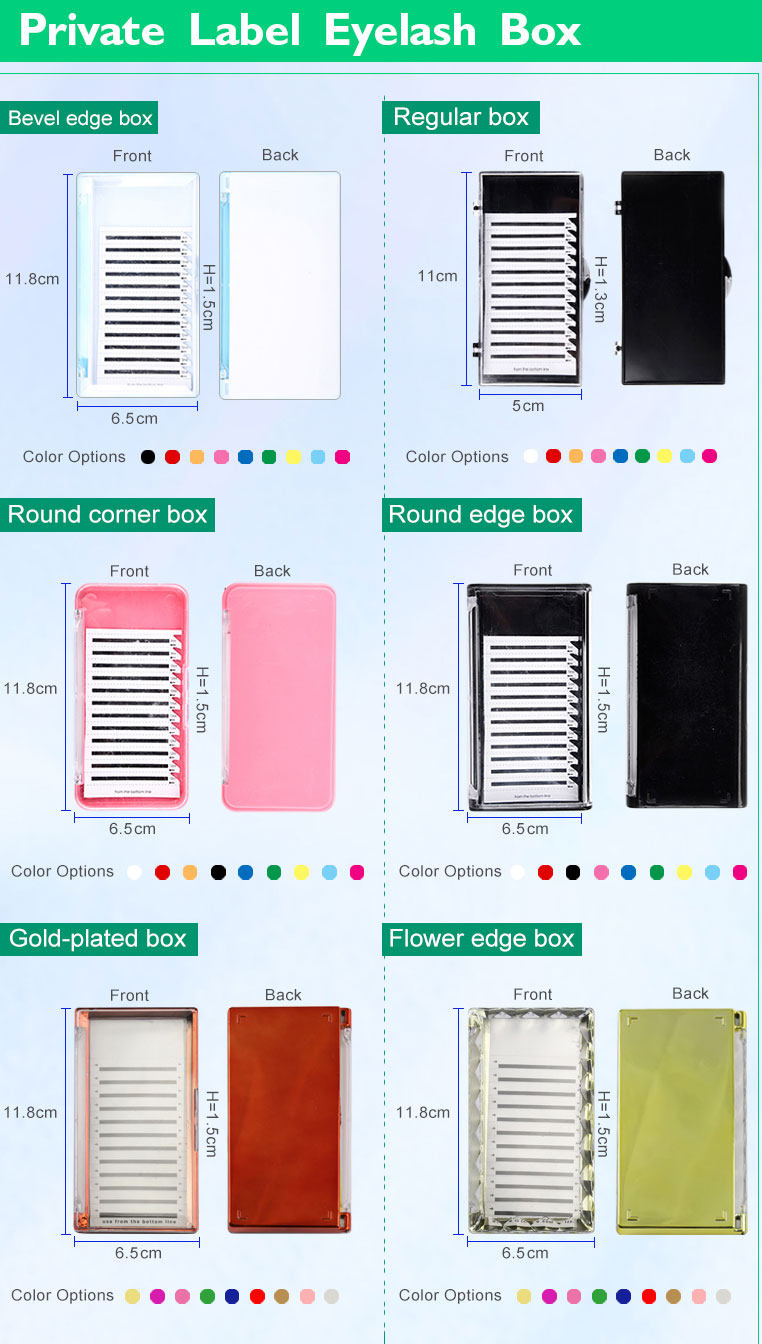 Our designers can make logo for custmers, you will have your own brand.
Customers can choose the patter you like.
We can do all kinds of boxes.