100% Handmade Real Mink Fur Eyelashes Magnetic 3D Eyelash Suppliers ODM OEM
Top quality: Emeda fake eyelashes are made of real mink fur eyelashes, which offer 3D effect on your natural eyelashes. It is very vivid and glamormous. The 3D mink eyelashes are helpful for you to let eyes become more beautiful.

Crulty-free: The mink fur is from the falling hair of minks that we do not injure and test. We have disinfected the mink fur and then make eyelashes.

Usage: Emeda fake mink eyelashes can be used more than 20 times with good care and protection, which is flexible to wear and remove because of clear band.

Customization: We not only offer various styles of mink eyelashes, but also can customize the styles that you like. Good professional designers who can design your logo and package.
Product Overview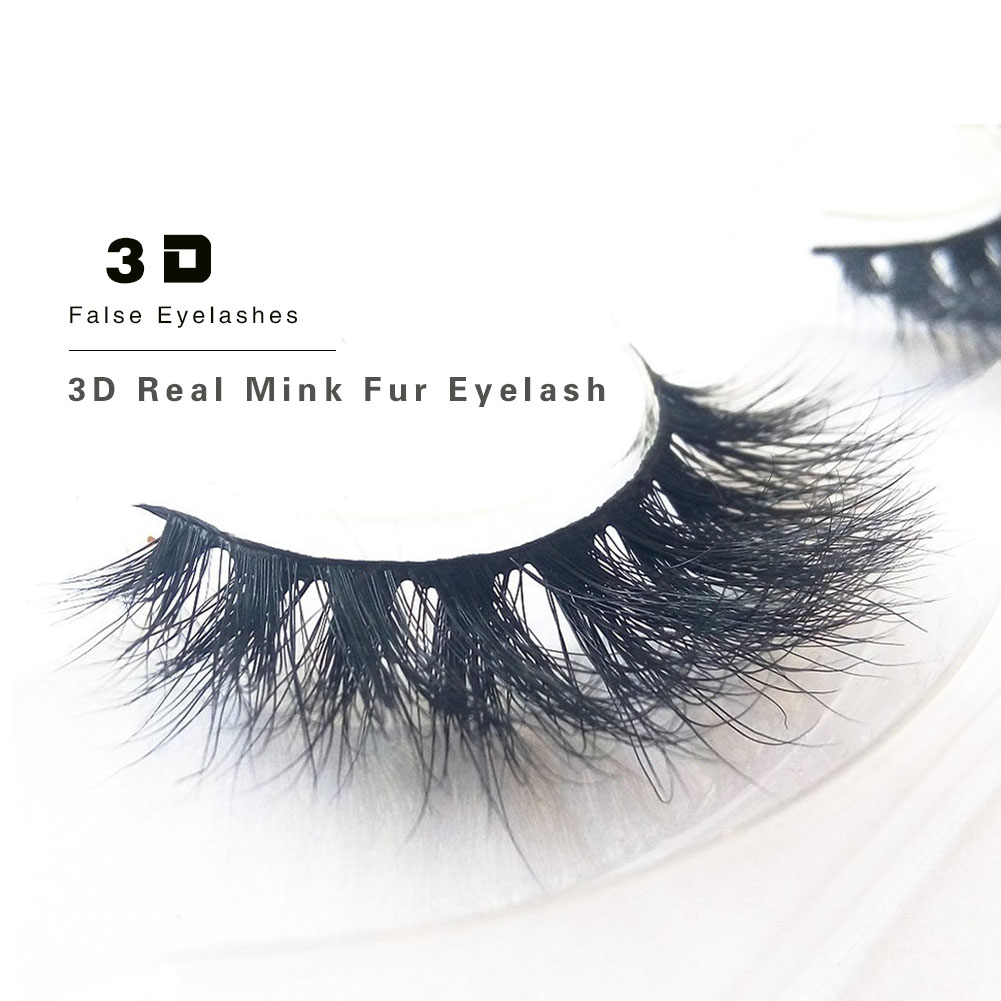 The mink eyelash is pure matte black and the curl is natural. The band is black, wearing and removing is all easier;
can not harm to your eyes.
Use eyelash adhesive on the band,then install the eyelashes to your own human lashes care.
Private Package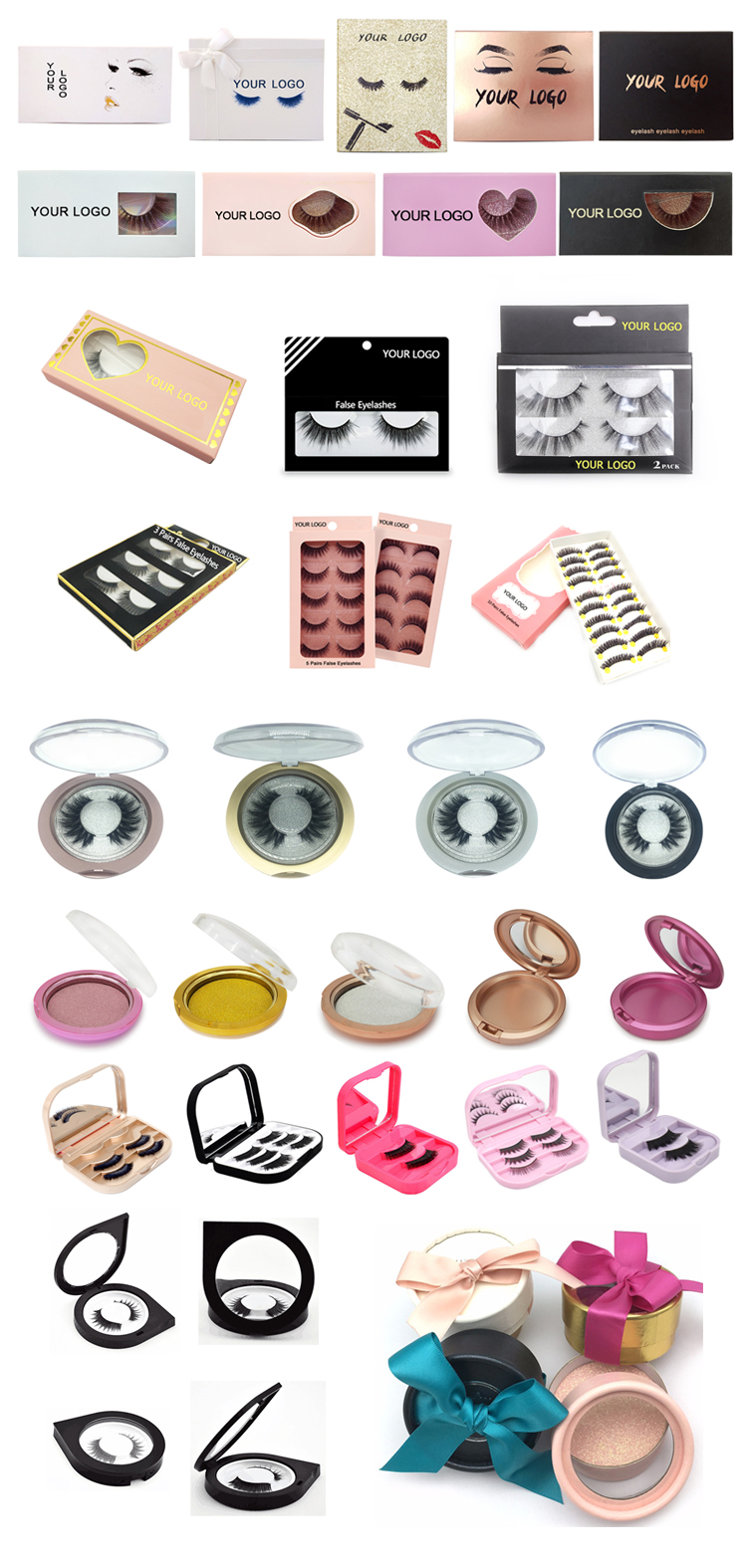 There are various shapes of eyelash packages for your reference to choose and put your logo on the box. The cost of packages and logo is cheap, our designers make the satisfying work in accordance to your request.
Related Tools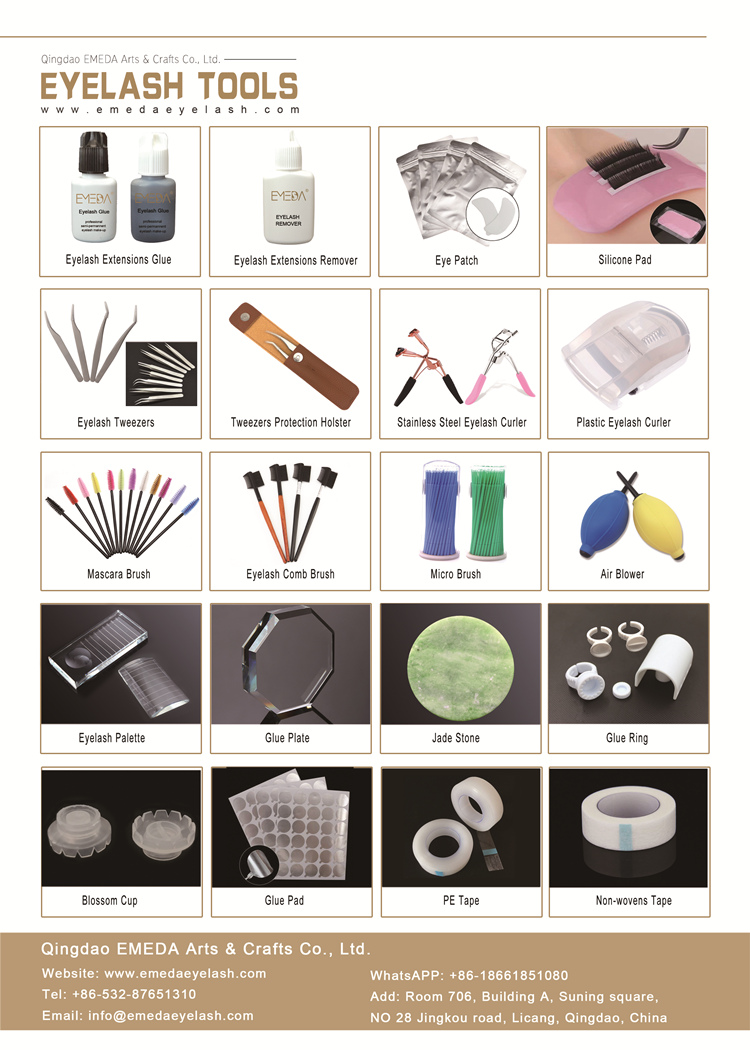 Besides 3d fake eyelashes are offered, there are eyelash tools in Emeda.
When you wear 3D strip lashes,a good glue is needed.
We offer special glues for strip lashes and volume lashes.