OBEYA YY Lash Extension Easy APPLICATION!
OBEYA YY Lash Extension Wholesale with Private Label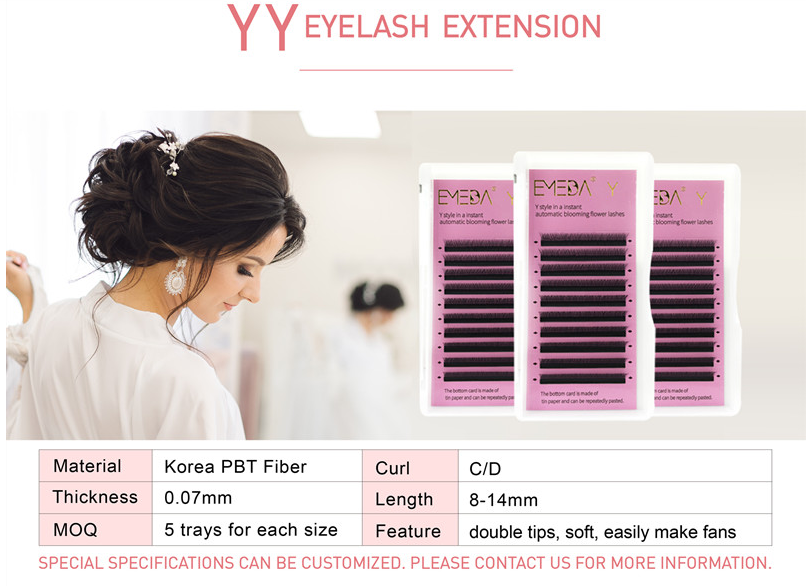 YY Lash Extension Description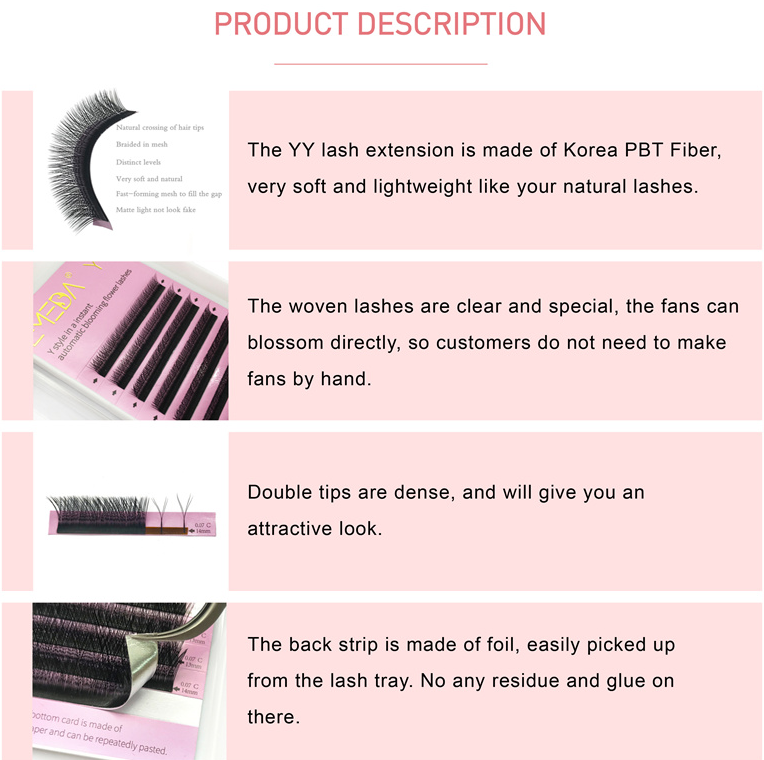 YY lash extension s are grafted in the way of single root to two roots, which is also called Mermaid eyelashes. The material is light and soft, and the cross section shows a strong sense of density, which directly shortens the grafting time. Visually, it not only strengthens the sense of hierarchy, but also has an obvious sense of along the line, which is not easy to be empty. It is suitable for people who like strong sense of line and radiation.
YY Lash Extension Advantage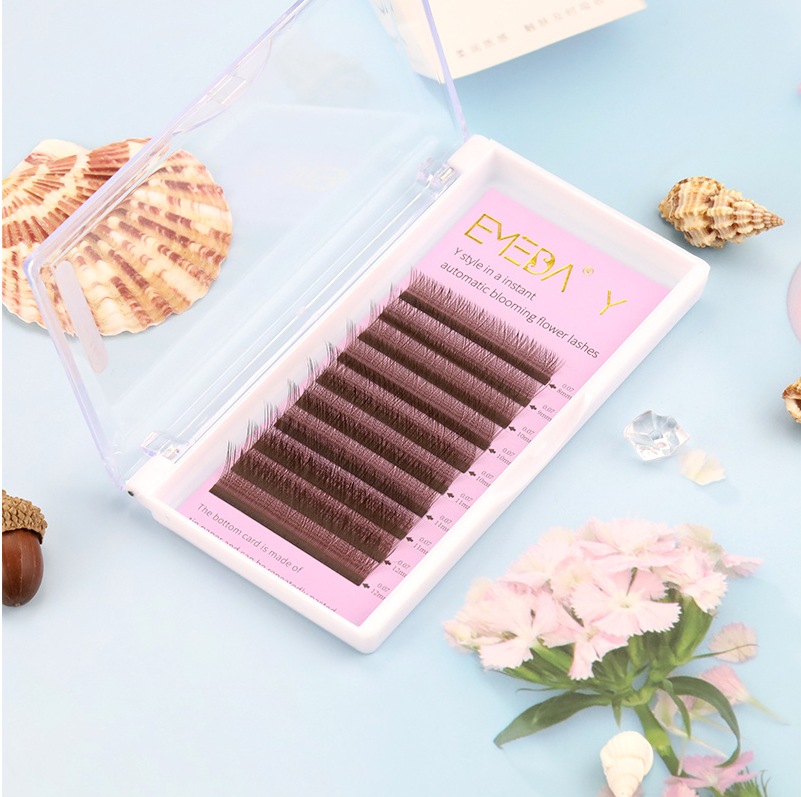 1. Make people's eyes more divine
2. Increase people's visual effect and aesthetic feeling
3. Improve people's temperament
4. The difference between YY eyelashes and flowering eyelashes is that the YY type hair tip will be a little messy, without the fullness of flowering, and the root will be a little limited.
5. eye black very much, also called grafted eyelashes, can make women's eyes have instant results and get beautiful results. No need to rub mascara, they want to have long eyelashes and can be owned. And according to the shape of the eyes, you can design a clear and realistic eyelash, so that your eyes will be instantly attractive without makeup, and it will make your eyes bright and moving, and very much enamored.
YY Lash Extension and Clover lashes are named after the shape of a single cluster.
06
1. How to use eyelashes with different thicknesses?
6-8 eyelashes with 0.03mm thickness bloom. 4-6 eyelashes with 0.05mm thickness bloom. 2-4 eyelashes with 0.07mm thickness bloom. You can also make YY eyelashes and Clover eyelashes. Eyelashes with a thickness of 0.10mm can be used to make YY eyelashes, and can also be grafted one-to-one. It is simulated that 0.15mm can be used as one-to-one grafting.
2. Many eyelashers prefer to graft clover eyelashes and YY eyelashes because the grafting speed is relatively fast. Eyelash beauticians know that even if they are grafted with clover or YY, they can only make the bottom. In the end, they still need to use a single root to fill the vacancy or make the final shape. The difference is that there is less single root used for filling or modeling.
3. Eyelash growth cycle refers to the cycle of eyelash replacement and growth, which generally lasts for 3-5 months. In other words, healthy eyelashes will remain for 3-5 months, and then fall naturally. A cycle of eyelash growth refers to a cycle from germination (early growth), extension (growth), stop growth (decline), fall off to the preparation stage for regrowth (rest). Eyelash beauticians should correctly understand the growth cycle of eyelashes and explain clearly to customers before grafting, so as to avoid relevant problems caused by eyelashes falling during the growth cycle.
If you are running a beauty salon, there is eyelash grafting business. To purchase yy lashes you need to wholesale eyelashes from professional eyelash manufacturers or private label eyelashes.
YY Lash Extension Related Products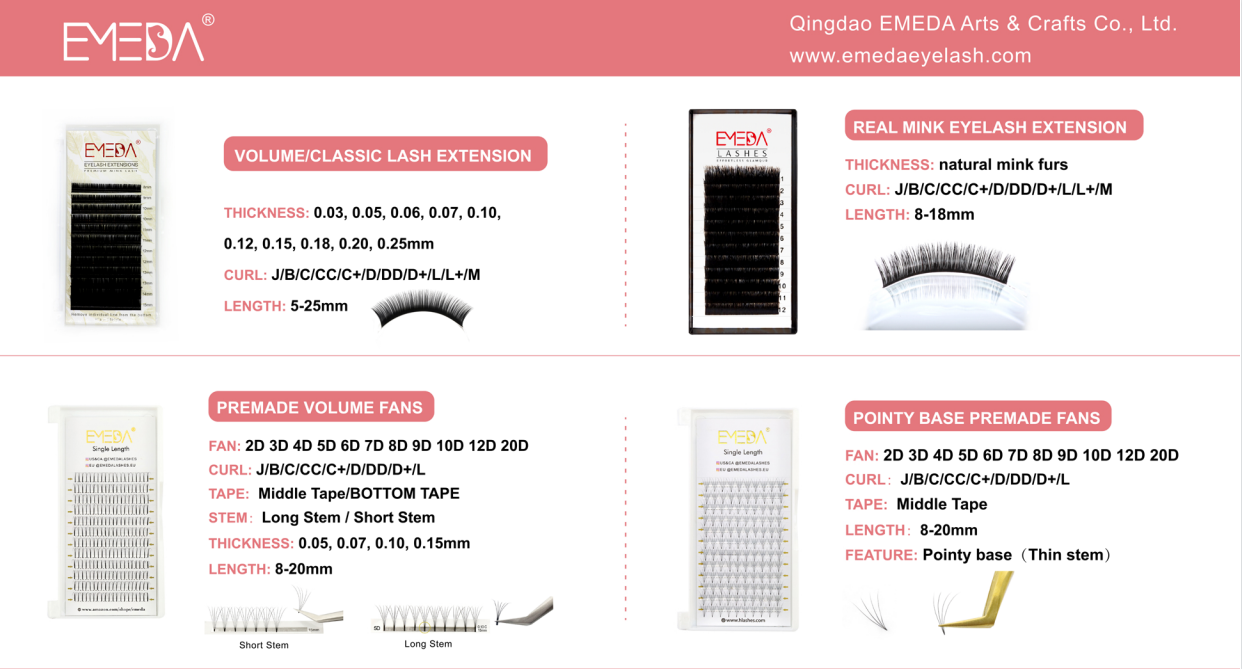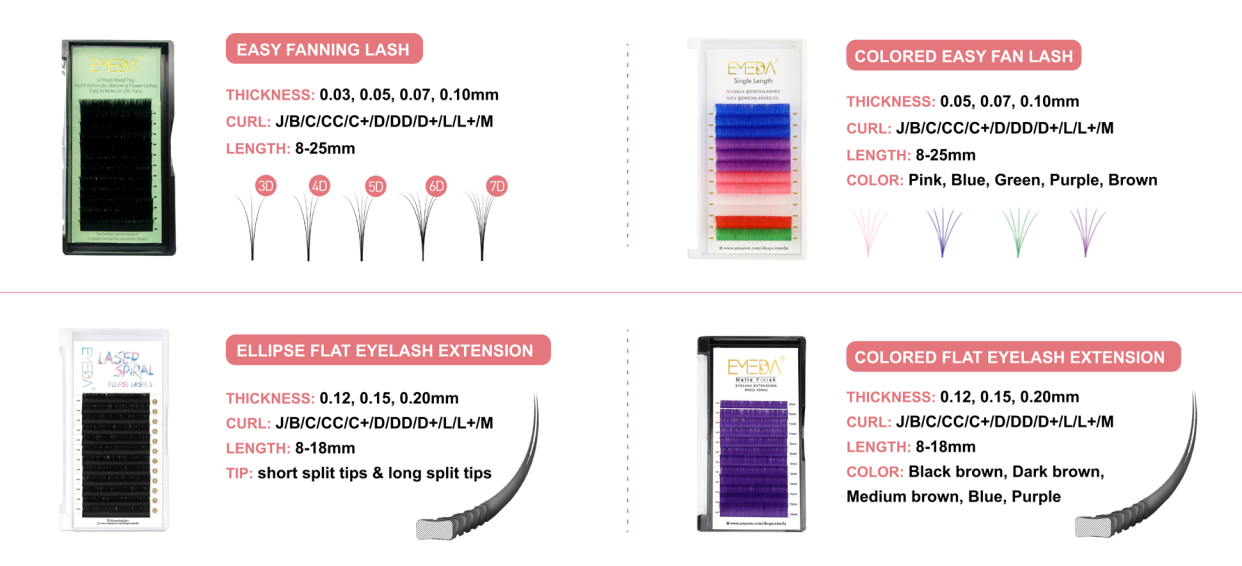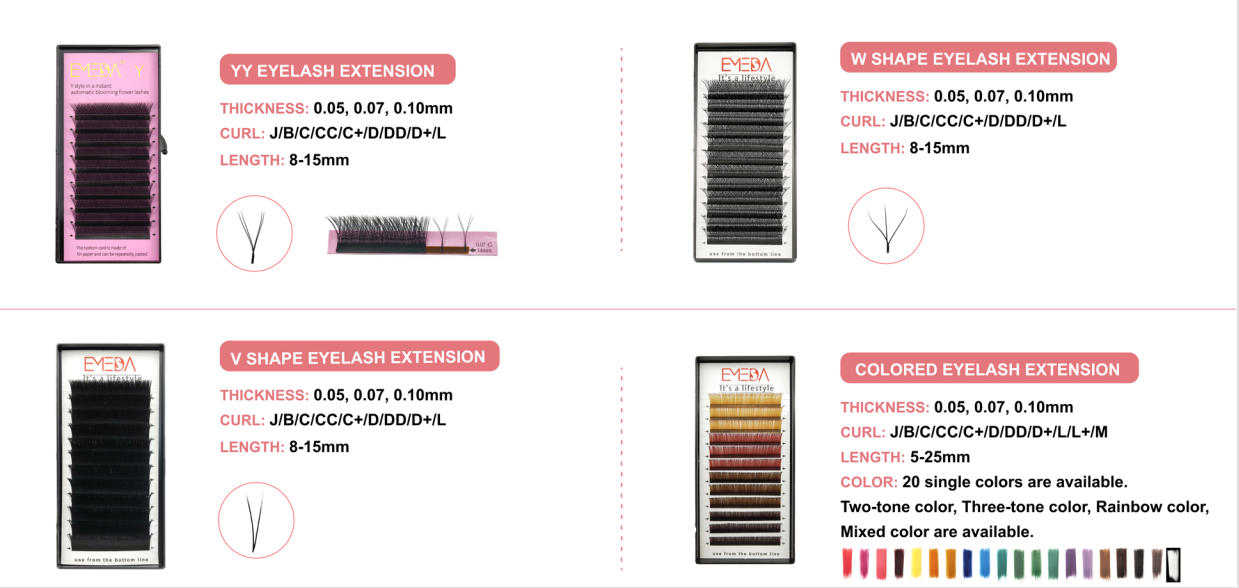 You may like
Contact us

Whatsapp 8618562611508
Email sales06@emedaeyelash.com