The Difference of Good Eyelashes and Bad Eyelashes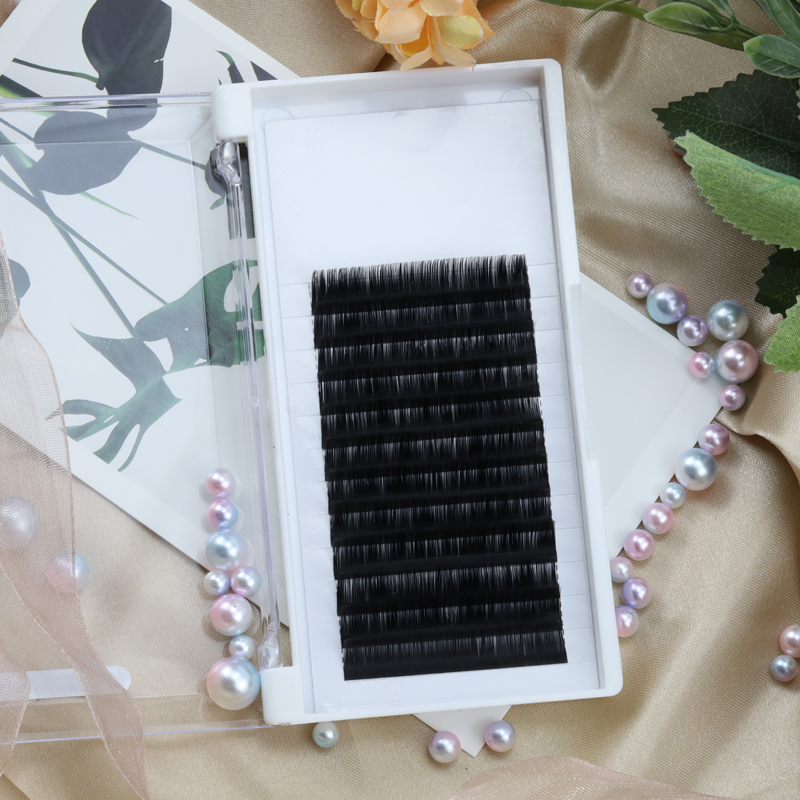 1, The lashes
Your lash extension artist should use quality lashes that feel soft to touch, not rigid. You and your stylist should be able to easily brush through the lashes without wearing into pulling due to clumping issues. For classic eyelash extensions, a new full set should take about two hours to compelete, for volume eyelash extensions, a new full set take about two and a half to three hours.
Designed to provide full volume but in the way that it does not damage or overload the natural healthy lashes. This new innovative technique is taking the industry by storm and promising the most stunning results. The application of the volume lashes is far more intricate however the results are phenomenal from not only an appearance perspective but also the longevity of having healthy lashes that last with a natural look and feel. Volume 3D eyelashes are superfine and incredibly light, meaning that 2-7 lashes can be applied per natural lash to create volume. Inevitably, they last longer than classic eyelash extensions due to their light weight and the even balance of amount applied.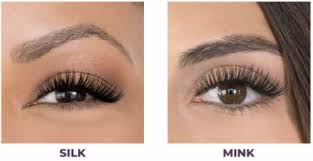 2,

what's the difference between Mink, silk and synthetic lash extensions
Silk eyelash extensions:
These are the mid-weight type of lash extensions, and are finer and more flexible than the synthetic type. Because they are softer and more porous, they tend to hold on slightly longer than the synthetic ones.
They can be made to look very natural or very glamorous, but sometimes quite as dense/thick as the synthetic lashes. Because they are lighter weight, they are often a much better option for your lashes if your own ones are weak or fine. They definitely last longer than synthetic lashes too.
Like synthetic lashes, silk come in a variety of curls and lengths, though are a better option for a more natural look, as the curl is not generally as uniform or as plasticky as synthetic lashes.
Silk eyelashes are one of the most popular options for brides, who are looking for lashes that are full and long yet still natural looking.
Synthetic eyelash extensions:
These are made from a polished, acrylic material and are the firmest/sturdiest of all. In appearance, they are a little shinier or glossier than the mink or silk, and when applied quite thickly, more dramatic.
While they come in a wide variety of thicknesses and curls, and can be applied to look very natural, these are most popular with ladies wanting a more dramatic and made-up look. They hold their curl extremely well due to their firmness.
Some people don't find them as soft or natural looking than silk or mink eyelash extensions, and while they last a long time, the thickest type (we use a maximum of 0.20 mm in width) don't have quite as good staying power as the silk and definitely not the mink.
They are most suitable for those with healthy, dense lashes of their own, and are generally favoured by younger clients. However because they are heavier in weight than silk or mink eyelash extensions, for many people they are not a great option –personally I feel that silk or mink are the only types of extensions that should be worn long-term, to cause no thinning of natural lashes. We still offer synthetic simply because it's what some clients want. And on some, with very thick natural lashes, it can look simply fantastic.
Mink lashes:

At Emeda, we're against animal cruelty, which we why we do not and never will use real mink fur for lash extensions (more on this in a later post). We use faux-mink lashes, which are man-made fibres, designed to imitate real mink fur. They are very fine, soft and silky, just like real fur. However, they have been improved, in that if you wet them, they won't lose their curl. When wet, real mink fur lashes become straight and wispy and you often need to use a curler to curl them back up.
Faux-mink lashes are becoming very popular because they are so light and fine, they feel exactly like your own lashes. They are also shinier in texture than the silk lashes, giving the lashes a glossy look. They are (with proper care!) very long lasting, and are great if your own lashes are fine and weak. Because they are so light, they don't tend to drop or twist, even after many weeks of wear. Because they are so fine, the surface-area-ratio between your own lash and the extension is much closer to 1:1 (with synthetic it can be 1:2 or even higher) so they last longer.
It takes a longer time (around 1.5-2 hours) to apply a set of mink lashes because we use very fine fibres and we tend to apply more. One downside is that even with a lot of volume, they are still beautifully natural and fluffy looking, so those that want a really glamorous/made up "Kardashian" look are better off going for synthetic lashes which give even more volume.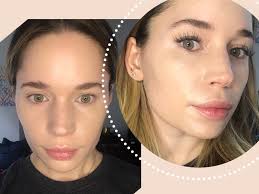 Tip: The examples of good quality lash extensions
What Should You Consider When Selecting Eyelash Extensions?
Your eye shape – almond, upturned, downturned, round, protruding

The size of your eyes – large, small or in-between

Your eyelids – monolids and hooded eyelids have different considerations than other lid types

The orientation of your eyes – deep set, wide set, close set

Your eye color

The qualities of your natural lashes – their length, volume, color and curl (if any)

Your preferences – a natural look vs. a glamorous or dramatic look

Any allergies or sensitivities you may have

Your tolerance for upkeep
Whether you be with an experienced lash artist or properly trained beginner, not only should they do good work, but also they need to look at your eye and design your lash style based on your personal preference and anatomy of the eyes. A good lash artist works with you to select the right size and weight of extensions based on your eye shape, desied style and condition of your natural lash.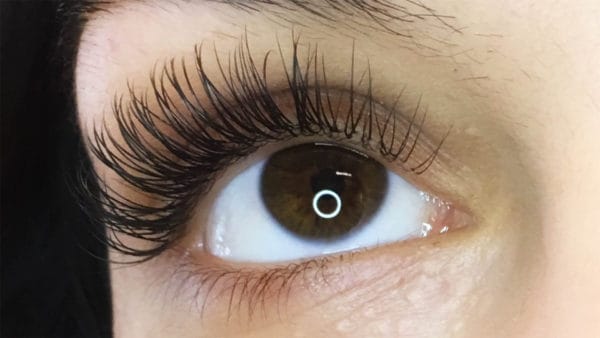 3, How to differ good eyelashes and bad eyelashes?
(1) If the curl is stable.
Stable curl is high quality

Unstable curl is bad quality
(2) If the lash length is neat.
Disordered length is bad quality

Neat length is high quality

(3) If the lash feel is good.
hard feel is bad quality
Soft feel is good quality

(4) If the gloss is morderate.
Lashes have excessive gloss is bad quality
Lashes have morderate gloss is high quality

(5) If eyelashes are easy to install.
Lashes not easy to install is bad quality
Lashes easy to install is high quality
(6) Did the tweezers leave traces.
If the tweezers leave trace, the quality is bad

If the tweezers do not leave trace, the quality is high
(7) If Is it easy to pick up eyelashes.
Lashes not easy to pick up are bad quality
Lashes are easy to pick up are good quality
(8)If Is it rejected by real eyelashes.
Causes static electricity, repels true eyelash, bad quality
No static electricity, no rejection of true eyelashes, high quality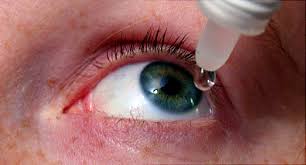 4, What problems will be affected by bad quality eyelashes?
(1) Dry eye
(2) Causes the eyelid to be stimulated, infected, inflamed, causes own eyelash to fall off
(3) Damage true eyelashes
(4) Will reduce the protective function of eyelashes
(5) Hairy pores are blocked by false eyelashes for a long time, affecting pores perspiration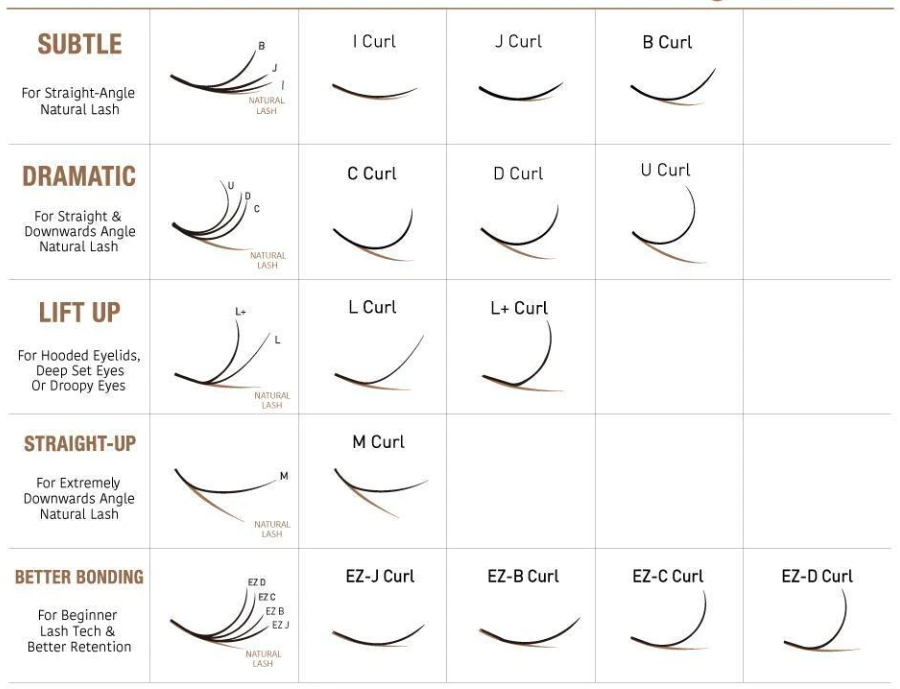 Tip: How to choose eyelash extension curl?
(1) I curl is almost straight extension lashes
(2) J curl eyelash is the most natural looking curl. these lashes are especially suitable for clients who have stick straight lashes pointing straight or upword.
(3) B curl give the straight lashes a bit more lift than a J curl.
(4) C Curl is one of the most popular curls wordwide, C curl lashes are intended for clients with a slight curl in th natural lash and will create an open eye effect.
(5) D curl is similar to C curl lash extensions, just curlier. These lashes will brighten and widen the eye and give noticeable curled effect.
(6) U curl lashes(as know as DD curl)
U Curl are the curliest lash extensions, they are suitable for clients with downwand-angled lashes who want the most dramatic doll-like eyelashes.
(7) L and L+ curl are essentially C or D curls with a flat base. Because of the flat base, you will be able to give your client the unltimate eyelid lift. There are the most visually rewarding lash extensions.
When using the curlier like D and U curls, remember when the curl is strong, the length of extensions will appear shorten. So, choose the lash length according to the curl you are using.
To conclude:
I have told you which is the best materials for eyelash extensions and how to differ good and bad materials.
If you look for eyelash extensions, please refer to these standards I told you.
Find good quality eyelash extensions and a good stylist.