The Advantages and Disadvantages of applying eyelash extensions
Do you wish you could wake up every day with long, full eyelashes? Are you tired of spending time each morning applying mascara and eyeliner? Do not worry; you are not alone. Eyelash extensions are becoming more and more popular for this very reason as well as many others.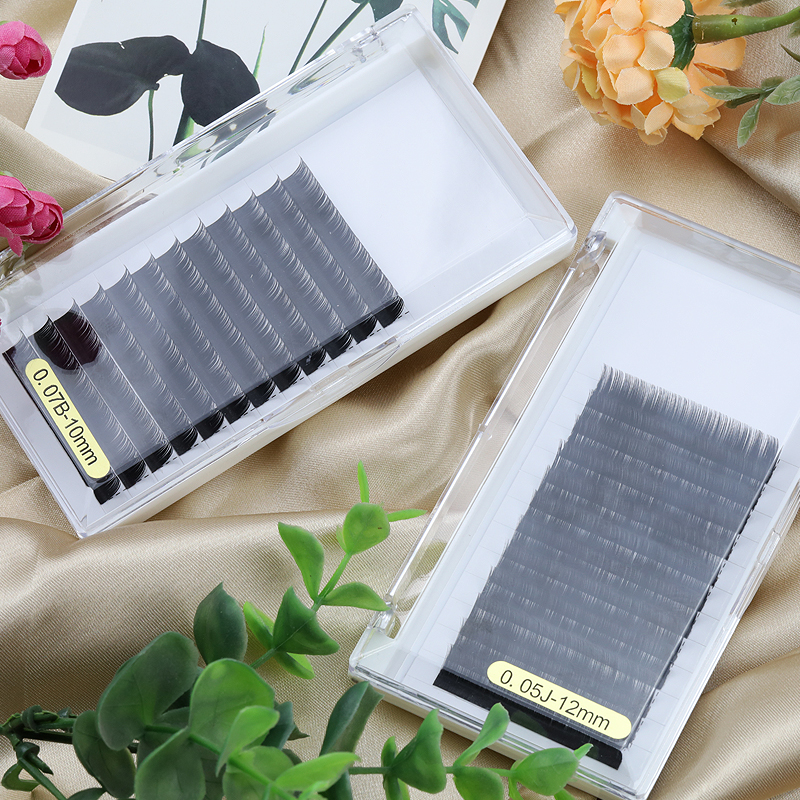 What is eyelash extensions?
Lash extensions come in varying lengths and curls to achieve your desired look. Individual eyelash extensions are grafted to every resting eyelashes, so not to damage your natural lashes that are still growing.
Each set of extensions has the potential to last up to 4-6 weeks with proper care.
90-120+ eyelashes per eye forclassic lashes.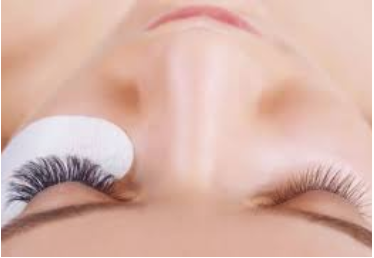 T
he advantages of lash extensions
Benefit 1: Self Confidence Boost
Many, many clients report wearing less makeup and feeling better about their overall appearance while they have eyelash extensions. Being able to literally roll out of bed but look like you are wearing full mascara and liner is an added boost in self-confidence.

Benefit 2: Decrease time getting ready each morning
It may be contrary to what you assume, but many eyelash extension clients are not ultra-glam women. Many of clients are very active athletes, instructors, businesswomen or moms who do not wear much makeup at all. Eyelash Extensions give these clients just enough of a glamour boost to feel comfortable not wearing any makeup at all during their exercise classes or playdates or simply adding light foundation and brows before heading out the door to work. Not feeling the need to wear a full face of makeup translates to much less time getting ready each morning.
Benefit 3: Feel extra glamorous for vacation or special events
Many long-time eyelash extension clients start out as special event clients. Their first visit to Wisp Lash Lounge might have been before a wedding, reunion, or special vacation. Lashes are a great beauty service to get a few days prior to an event or vacation. The added touch of glamour will increase your self-confidence and will catch the attention of other vacationers or party-goers. Additionally, having eyelash extensions while on vacation will help you to feel confident poolside sans makeup and reduce the amount of time spent in your room getting ready for meals and outings.
Benefit 4: Say Goodbye to mascara and strip lashes
There is nothing worse than mascara gone awry. Whether it's summertime humidity that causes a racoon eye or the last layer of mascara turning your beautiful lashes into a dry, clumpy mess, mascara always has an added level of drama to makeup. Nothing is more frustrating than spending time doing your makeup just to mess up at the end and have to reapply everything. The same goes with applying false eyelashes. Unless you have been applying false lashes on yourself for a while, you know the struggle of messing with the glue, trying to get the edges to stay down and doing this all while not messing up your makeup. By investing in individual eyelash extensions, you can say goodbye to the drama that comes with mascara and strip lashes for good.
Benefit 5: Instant Satisfaction
Many clients begin their eyelash extension journey because their natural lashes are very short or weak. Lash serum can help promote natural lash growth to increase the length and density of your natural lashes. While reputable lash serums can provide fantastic results, these results generally take between 3-5 months. Eyelash extensions provide instant satisfaction for clients who are wanting results immediately. The great thing about eyelash extensions, when applied by a trained professional, is that clients can use a lash serum WHILE they have eyelashes extensions. This means that their natural lashes are being treated and will continue to improve in length and density AND the client gets the instant satisfaction of longer lashes through lash extensions. Talk about a win-win.
Benfit6: No Damage
Unlike many beauty procedures, putting extensions on your eyelashes is not an invasive process, and wearing them doesn't damage your natural lashes at all.
Benfit7: Lift

Many people struggle to get their eyelashes to remain curled throughout the day. When your eyelashes are curled up and away from the eye, it gives you more of an awake and youthful appearance. Eyelash extensions help to provide you with that lifted and natural appearance.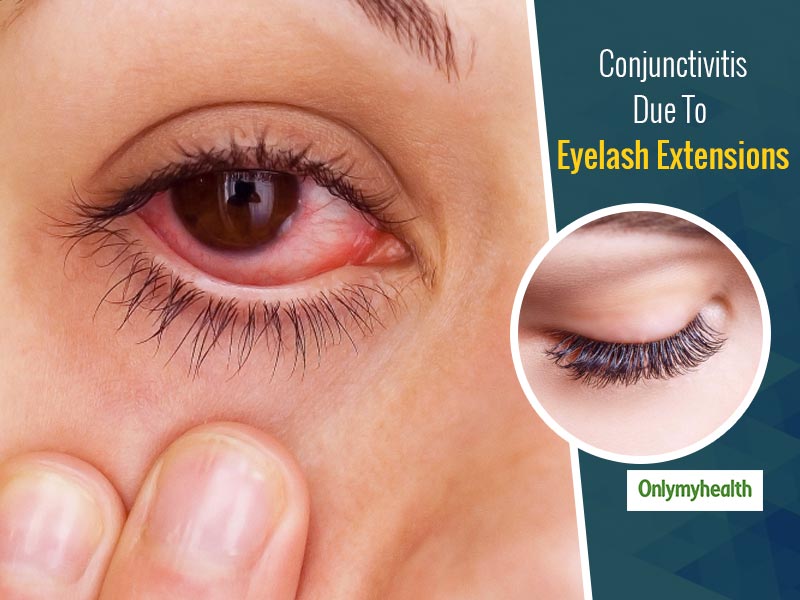 What is disvantages of eyelash extensions
There are some serious drawbacks to lash extensions that you should know about before assessing whether or not they are worth it for you.
First, they are pricey. A full starter set can easily set you back between 0 and 0, depending on the type of lashes you want and your technician, You need to replace your extensions every two to three weeks, as the extensions will shed with your natural lash cycle, and those replacements cost another 0, minimum.
Even worse than destroyed lashes (which is pretty bad), would be the risk of icky infection that might follow a lash-extending procedure. Many people don't realize that there are definitely some hygienic factors that come with having lashes. If the implements or the lashes themselves aren't cleaned properly, you face the risk of conjunctivitis.
Most often, it is not the lashes themselves that cause an issue, as they are designed to be lightweight and safe for the eyes. Instead, it's the glue that can cause could potentially hurt your eyes.
The lash glue is a chemical, and usually contains formaldehyde and other irritating chemicals that can potentially cause inflammation, irritation, allergic reactions, or dry eyes. To rule out possible issues, your technician should carry out a patch test before the glue gets anywhere near your skin or eye, just to make sure you will not have an adverse reaction.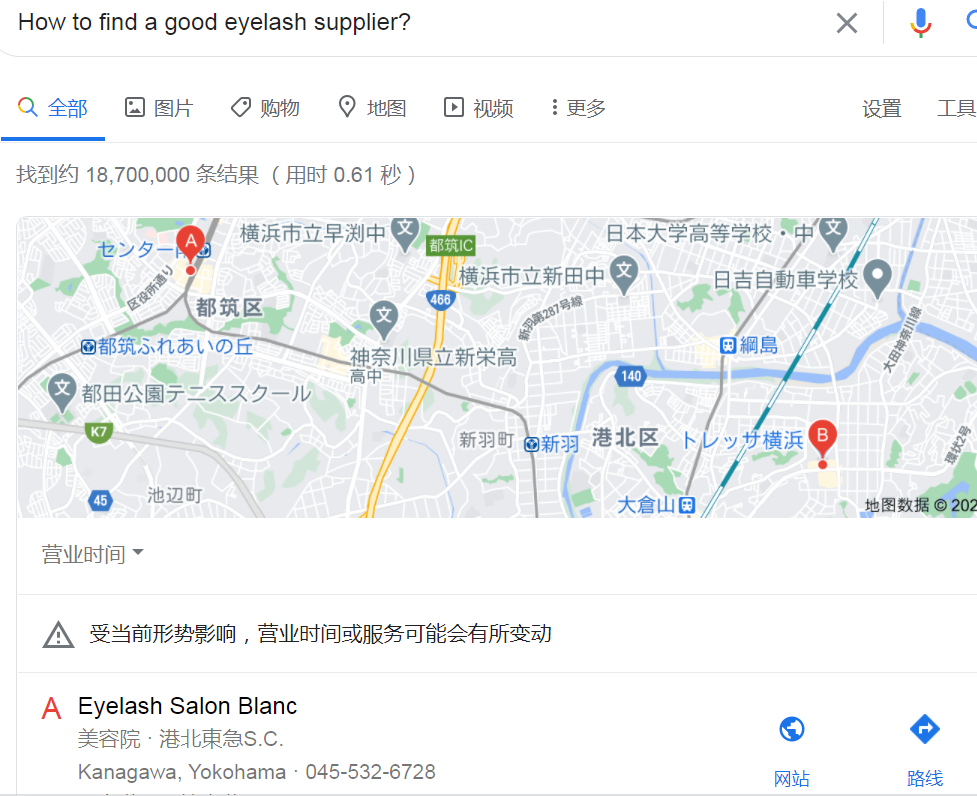 How to find a good eyelash supplier
1. Check their product line
There are some suppliers that sell eyelash extension supplies including related products such as glues, tweezers etc. They usually claim that they are an original manufacturer which is not true because these supplies are completely different. If they have eyelash extensions and false eyelashes in their offer, they cannot be professional eyelash extension manufacturers since the equipment for eyelash extensions and false eyelashes is completely different. In addition, the staff skills requirements are different.
2. Check their material
There are three basic materials used for the production of eyelash extensions. First of all, there is a cheaper synthetic material which is very rough and can destroy your natural eyelashes. Second, PBT material imported from South Korea also known as faux mink material. This material is soft and natural but it is very expensive compared to synthetic material. Lastly, there is real mink from Siberia best known for its luxurious appearance, but the curls do not last for a long time. Additionally, this material is bad for the environment because it hurts animals and nature in general.
3. Check the working environment
Unfortunately, some eyelash extension manufacturers are manufacturing these items in very dirty and inadequate working environment where the staff has to work on high temperatures. All that sweating and inadequate conditions affect the quality of the product. In order to create clean and safe eyelash extensions, the staff must wear professional clothes, toxin-free gloves and the overall working environment must be clean too.
4. Check the process
In most cases, the process is similar at least when it comes to the cost. However, there are two steps in this process that can lead to significant differences in the final cost of these extensions. The first one is the sterilization of the raw material. This step includes multi-processing disinfection treatment which is here to eliminate the bacteria without damaging the natural eyelashes. In the end, it includes a final sterilization right before the eyelash extensions are packed safely. The other step involves the use of a steamer when curls are set with the help of high temperature. This step guarantees that the curl will last for a longer period of time. Keep in mind that the steamer equipment usually costs around 0.000. This is the reason why many small factories avoid this kind of investment. The final result is a long list of dissatisfied customers complaining about the short-lived curls. When you include the international shipping time, you can end up with a bad product before you start selling it.
5. Check their international certification
Safety is one of the most important things in this process. This is especially true for eyelash extensions which are applied to real, natural eyelashes. Eyelash manufacturers with an international standard certification will make sure that every product is tested, certified and follows the strict international standards.
6. Do you have your own designer?
It is very important to have your own designer. I believe everyone knows that the style of eyelashes is constantly updated. Every time the eyelash style is updated, we must seize the previous sales opportunities. Once we miss it, we will lose business opportunities and always follow the back end of the market. A professional eyelash vendors has its own designer, so that you can master the latest eyelash styles, seize business opportunities, win more customers' attention and earn more profits.
7. Do you have your own factory? Is it handmade lashes?
A professional eyelash vendors should have its own factory, and the production of mink eyelashes is handmade. This not only guarantees the delivery date, but also better solves the problem of unstable quality of large goods. Nowadays, in order to save costs, many suppliers choose to import semi-finished products from North Korea for secondary processing and make them into water lashes. In this way, not only is the delivery cycle not guaranteed, but the quality of the eyelashes is also very unstable.
8. Does the eyelashes have a pungent odor?
When you choose a supplier, you usually order samples first to determine if the quality of the product is good and whether the style is what you want. Then you must make sure that the eyelashes are odor-free when ordering samples. Because the eyelashes with irritating odor are all made of chemical agents, the eye damage to people is very large, so don't order them again.
To Conclude:
There are a lot of advantages and disadvantages of eyelash extensions for customers, You need to decide for yourself whether to graft your eyelashes or not.

If you are a lash artist, you would better to find a good eyelash supplier. You can refer to above rules of a good eyelash supplier in order to fina a perfect lash supplier.